For times when I want to get away from the city and take it easy, travelling to Palm Desert provides the exact amount of weekend getaway I desire.
I saw these cute ducks, gorgeous swans, and majestic flamingos and I immediately wanted to take a photo with them!
I'm definitely not leaving any stones un-turned when it comes to beauty and quality.
Soft florals and geometric designs played a role in mixing my patterns over the weekend.  I scored a great deal on these shorts at the Chicago-based store Akira.
A sheer floral cardigan transitioned perfectly when traveling from the Spring leftover weather of Los Angeles to the warm desert breeze of Palm Springs.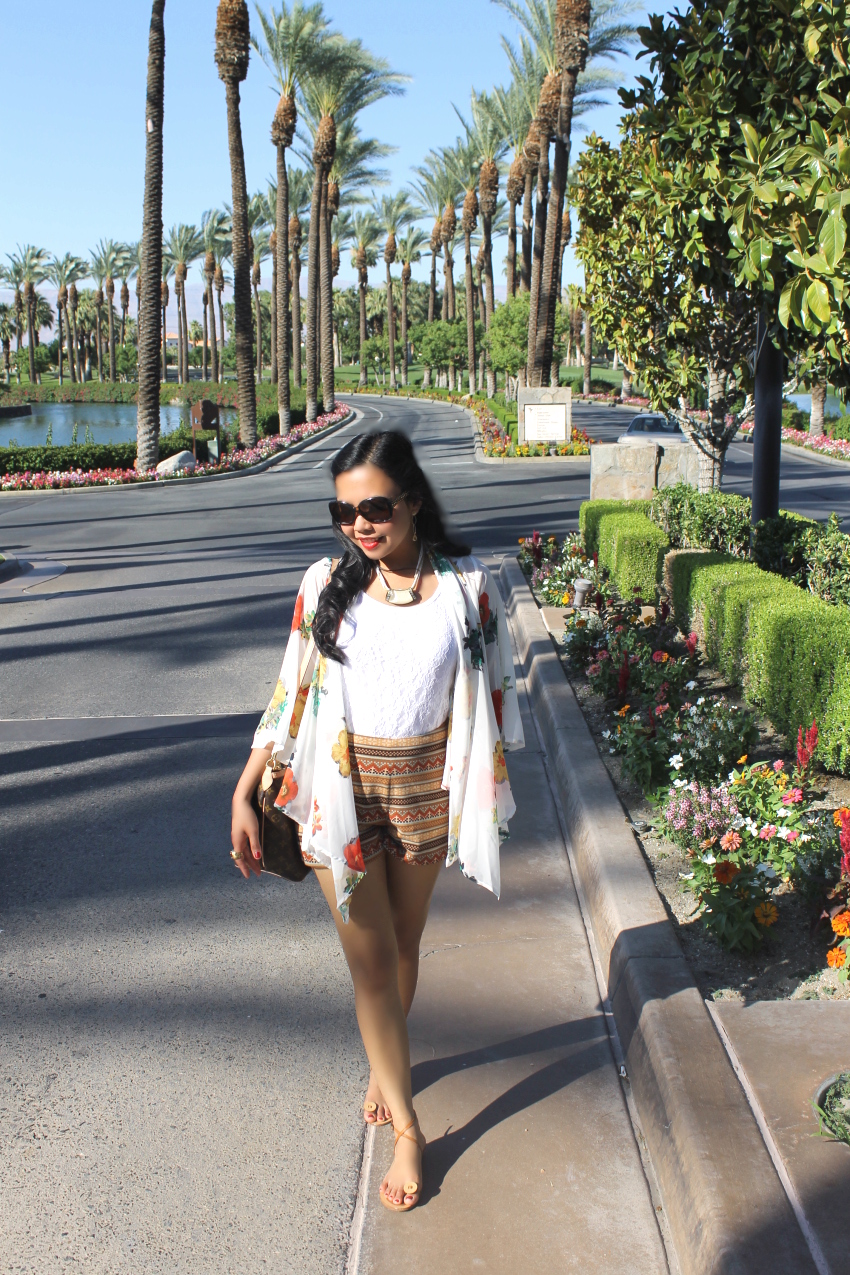 Style Details
Sheer Floral Cardigan :: Akira (cute one here too)
Lace Tank Top :: Izod (similar)
Geometric Knit Shorts :: Akira (also here in black & white)
Purse :: Louis Vuitton
Sandals :: Michael Kors (similar)
Sunglasses :: Prada
Semi-Precious Stone Necklace :: De Grand Valeur Jewelry
Gold Tone Watch :: Marc by Marc Jacobs (lovely option here)
I love the J.W. Marriott in Palm Desert.  The views of the rolling desert hills and golf course were breathtaking.  The swans & flamingos add that extra lovely touch.  This is a great place to start the vacation with my visiting family.