A captivating restaurant is hard to find in the jewel that is Malta where Palazzo Preca sits like a hidden gem waiting to be discovered.  Burgeoning with a pleasing ambiance, the place enchants anyone who is lucky enough to set foot in their elegant and exquisite space.  Chef Ramona Preca sits at the helm and stirs the wheel in gratifying perfection.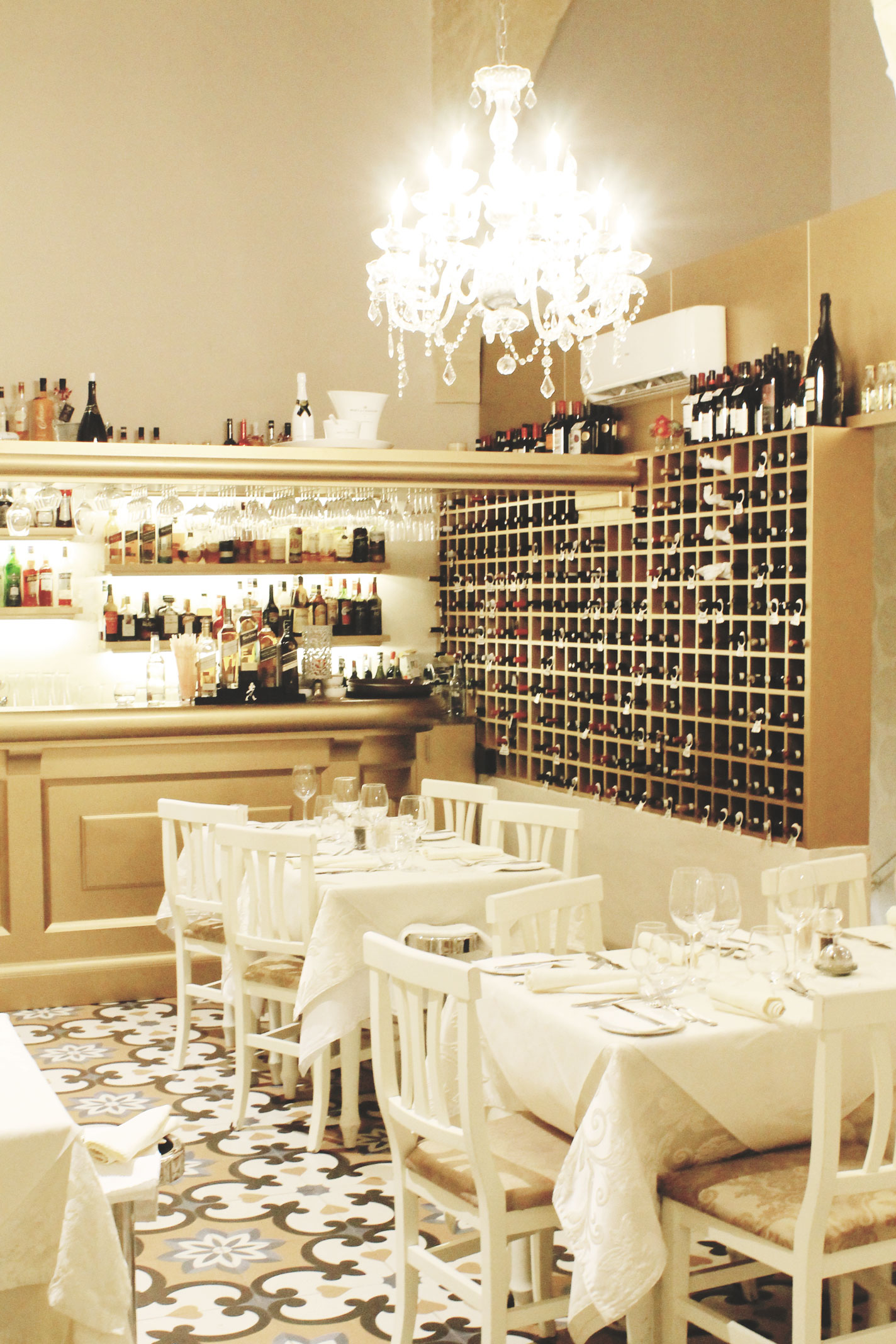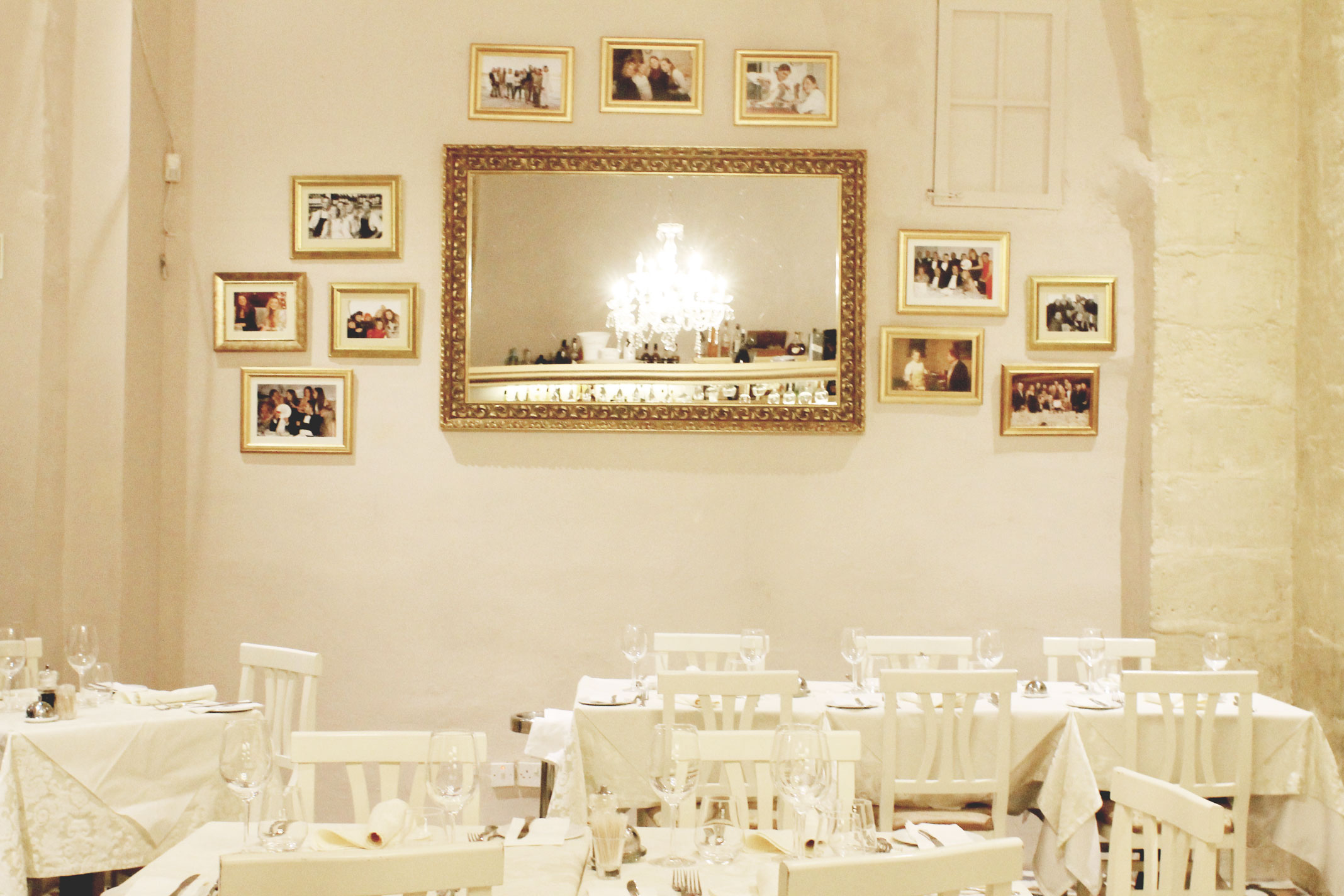 Upon your arrival, expect your delightful meal to start with their traditional homemade bread and butter. The exterior of the bread was crunchy while its interior is superbly soft. The butter was quite wonderful as it seems like a marvelous family recipe featuring fresh herbs that are exceedingly delectable.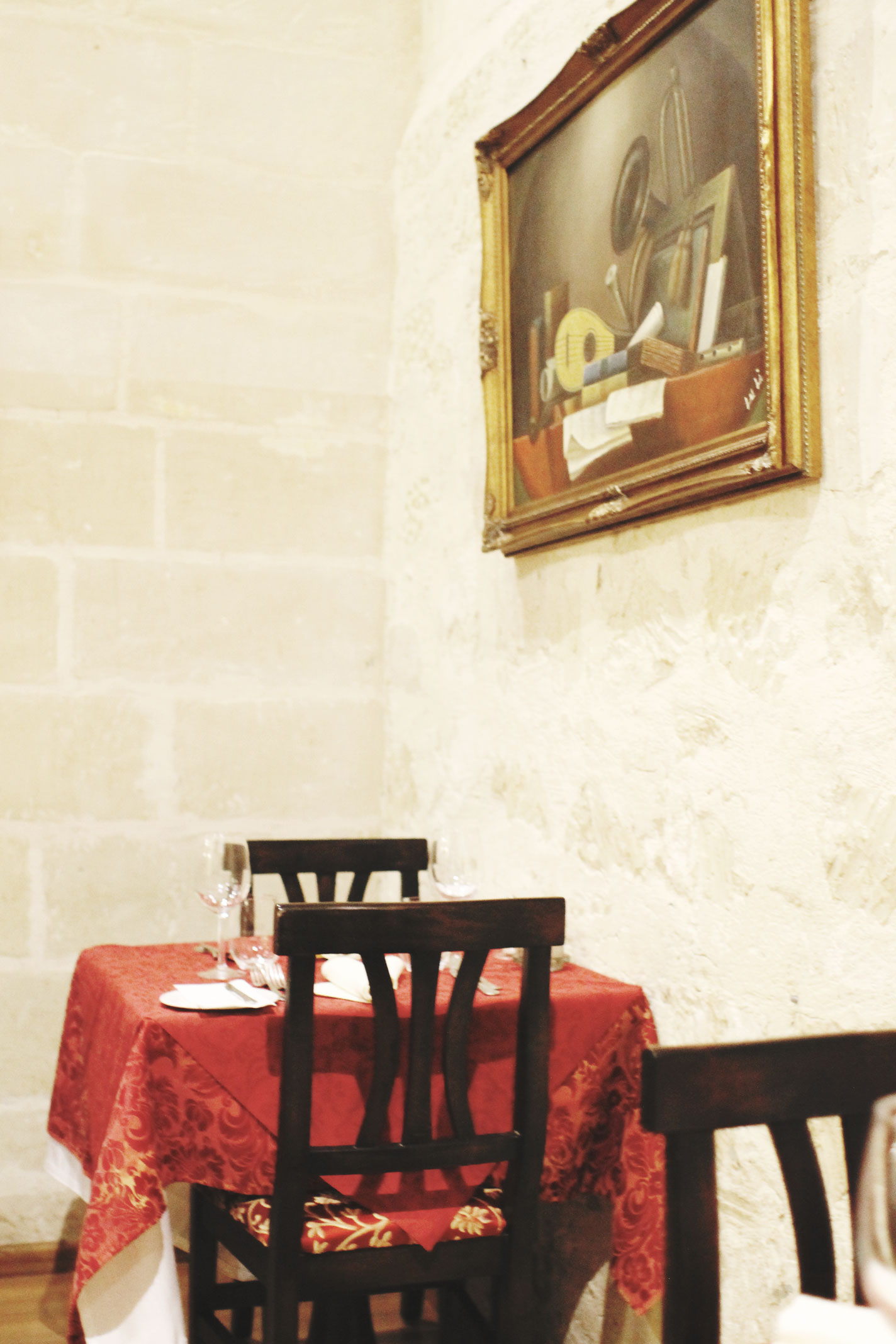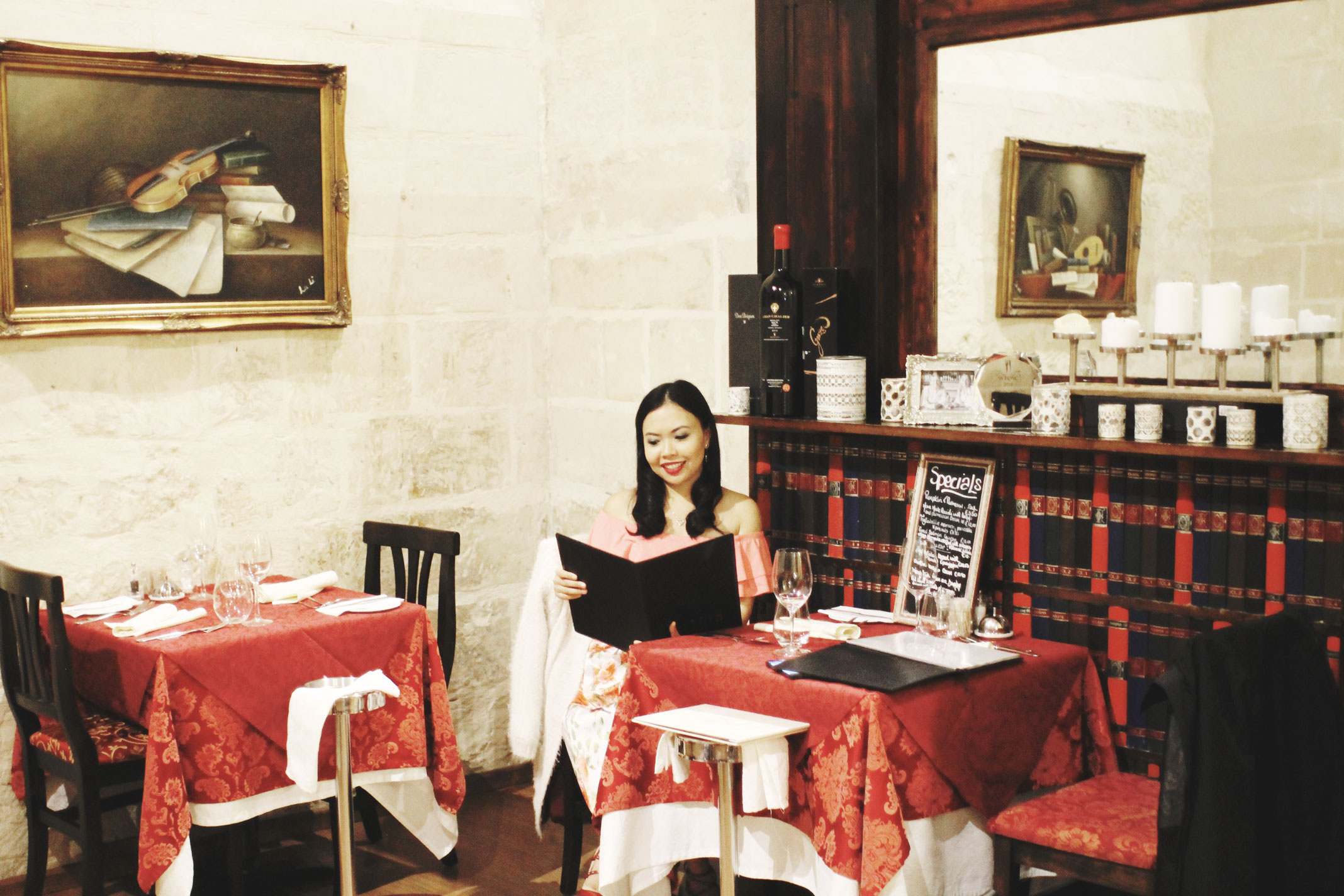 It was followed by a bowl of pelenccini topped with garlic sauce that featured two deep-fried risotto balls on top of rice. The interior had herbs and featured a slight shell-fish flavor.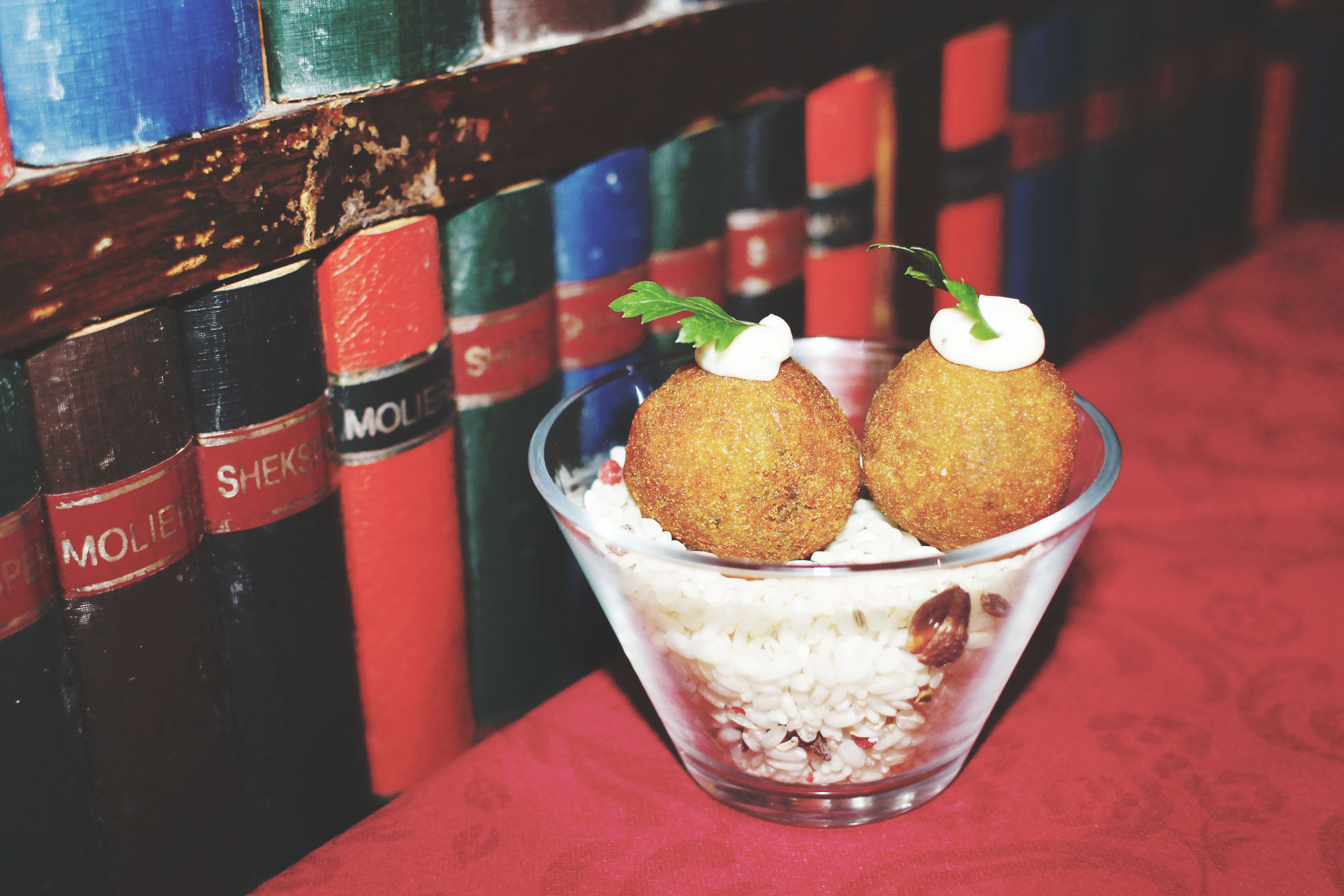 We were further served with appetizing neonati fish cakes (a pulpetti). They were quite tasty fish cakes that were light, flakey and decadent.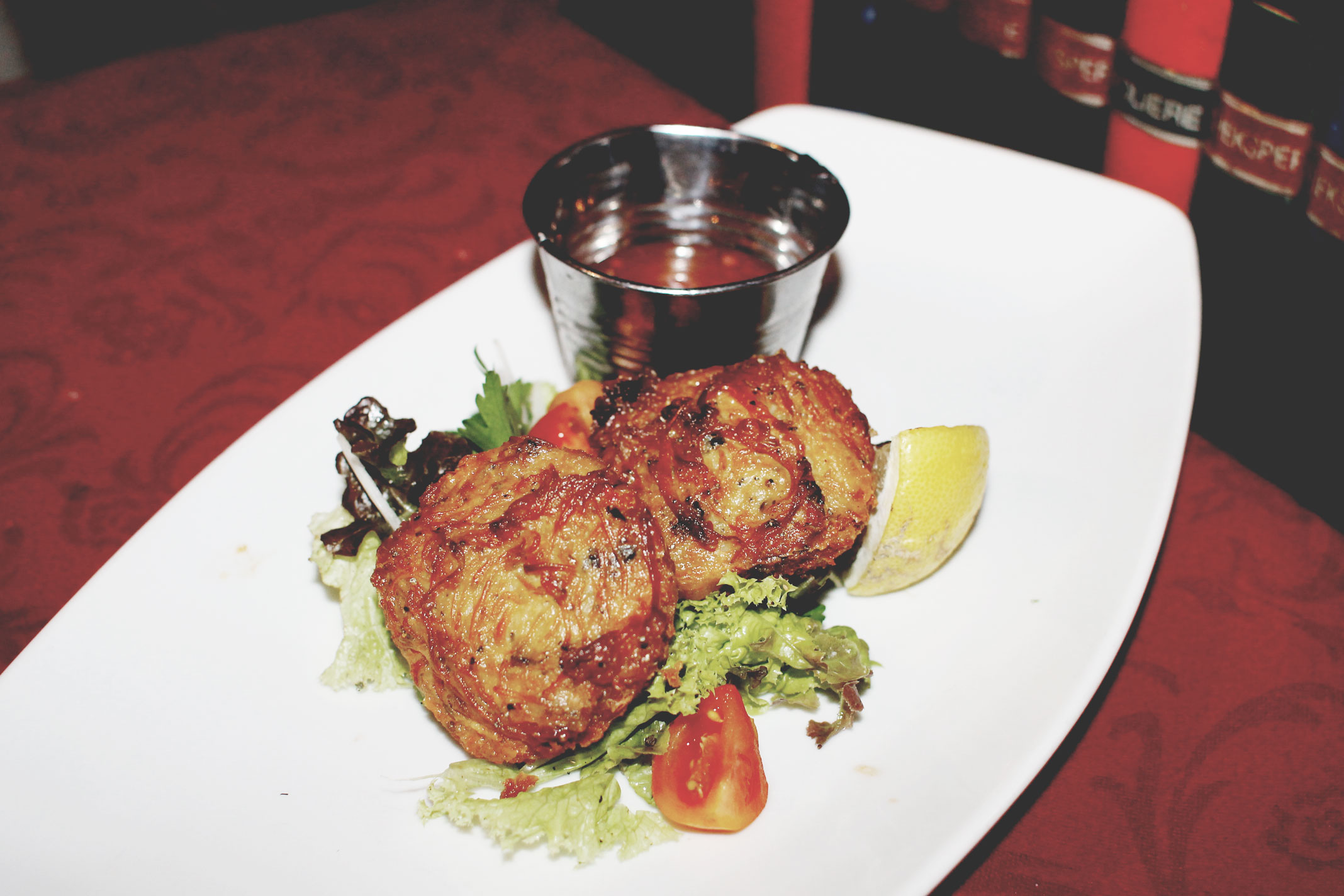 The next luscious dish was the mixed shellfish which consisted of prawns, mussels, clams, fried calamari, octopus, leeks and cherry tomatoes. The octopus was enticing as it was so soft, juicy and exuded freshness. The shellfish also tasted heavenly. The calamari was lightly breaded and had a slight crunch to its texture.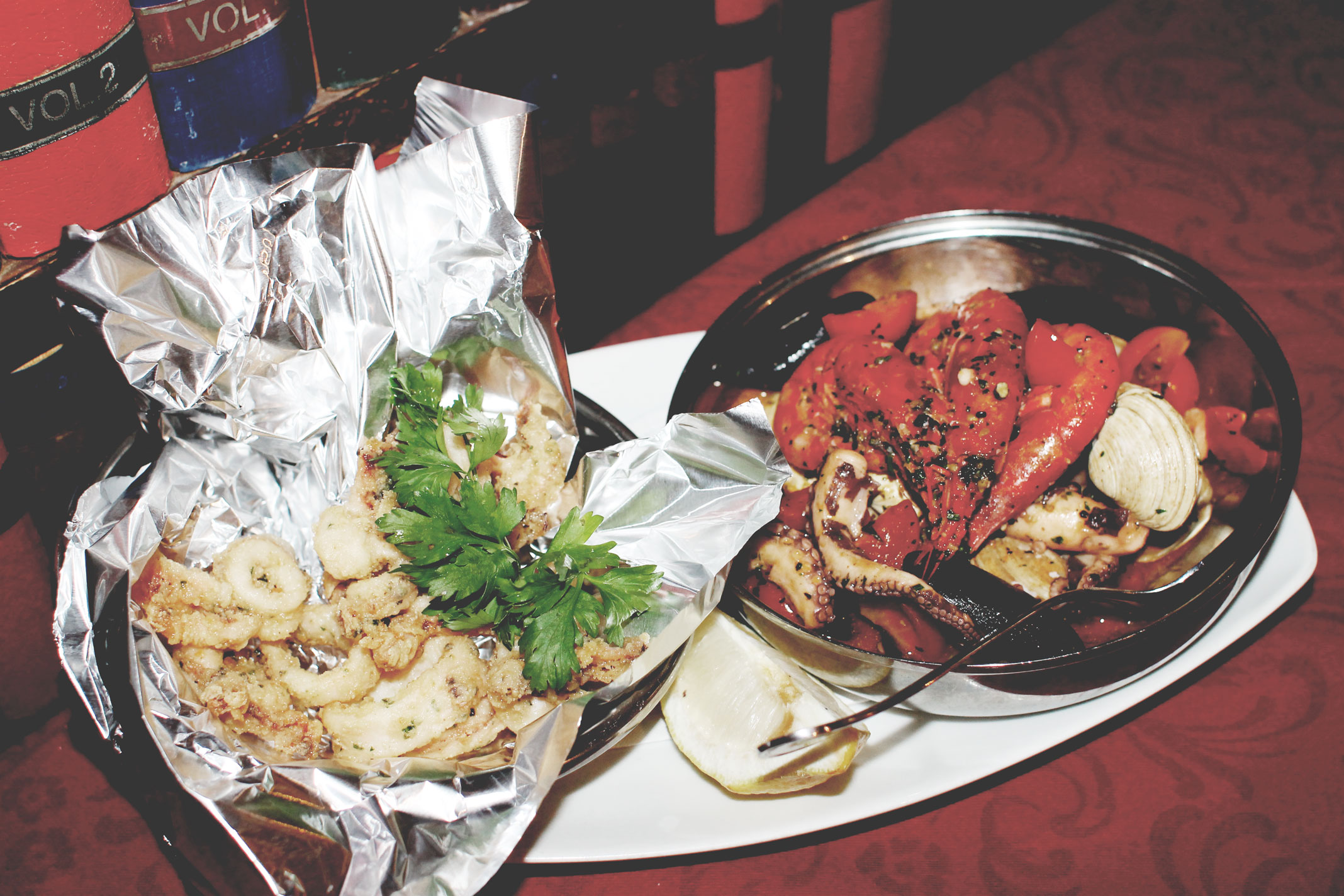 The tasting was further elevated by the Tartufe and parmesan cheese ravioli to share. It may look simple… but the flavors will just explode in your mouth.  The delicate essence from the creamy sauce coupled with the texture of the ravioli and all its fillings emanated in an ambrosial sensation! It was one of the best ravioli I have ever had… and I have been all over Italy several times!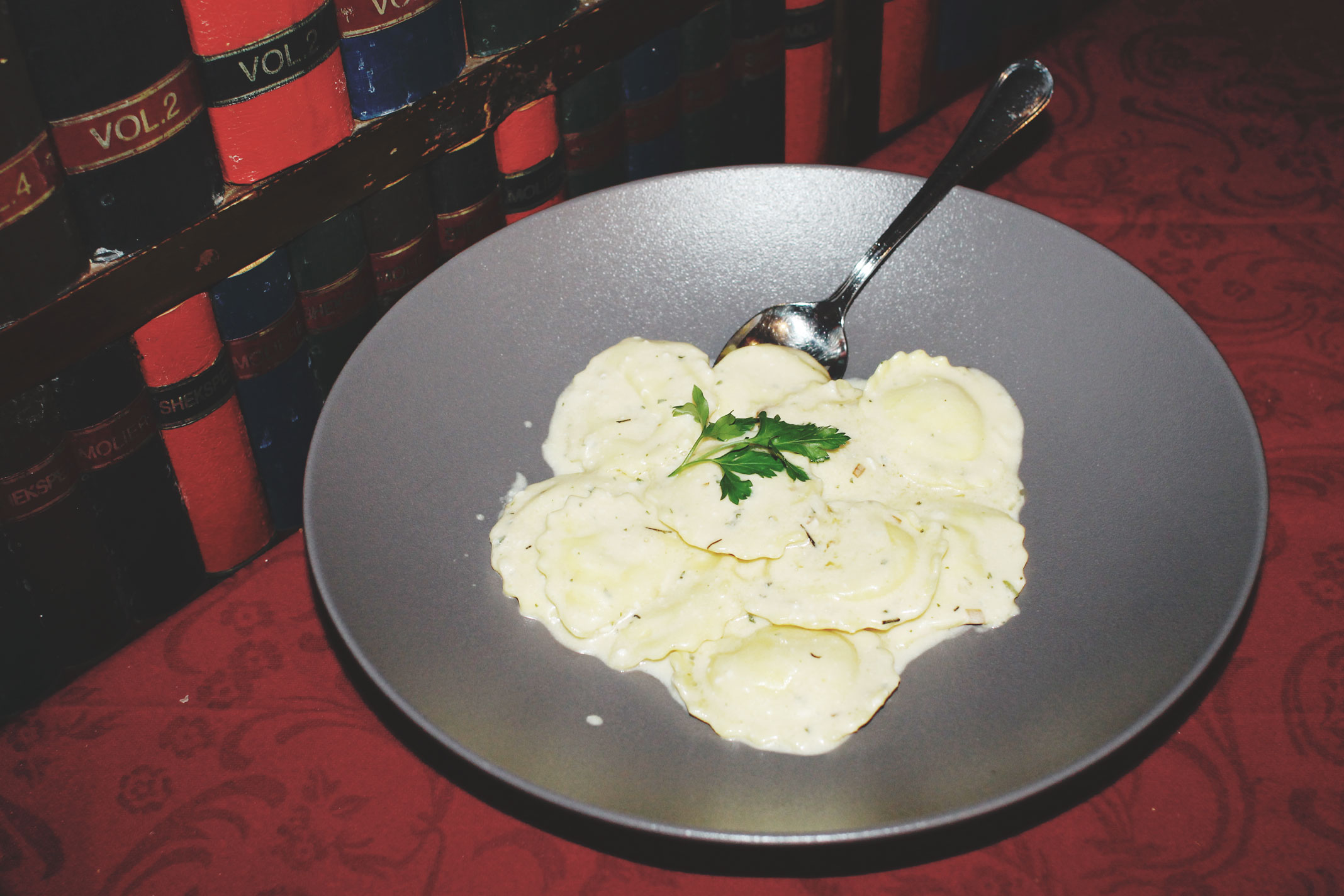 For our main, we decided on having Gurbell fish which was the fresh fish of the day. It is one of the local fishes of Malta. The tender dish came with a side of charming little pans of potatoes and vegetables that were sautéed perfectly in garlic and butter. I also loved the small shell details around the dish that was filled with sauce and garnish. I took a slice of fish along with the shell which resulted to a gratifying mix of flavors. What was impressive is that, while there was so much flavor, the fish flavor was actually further accented instead of being covered up. It was almost like the essences set the stage for the fish.  To top it off, we enjoyed it with a glass of Malvasia Wine (2011) whose grapes were imported from Italy and was dedicated to this restaurant.  What a brilliant dish!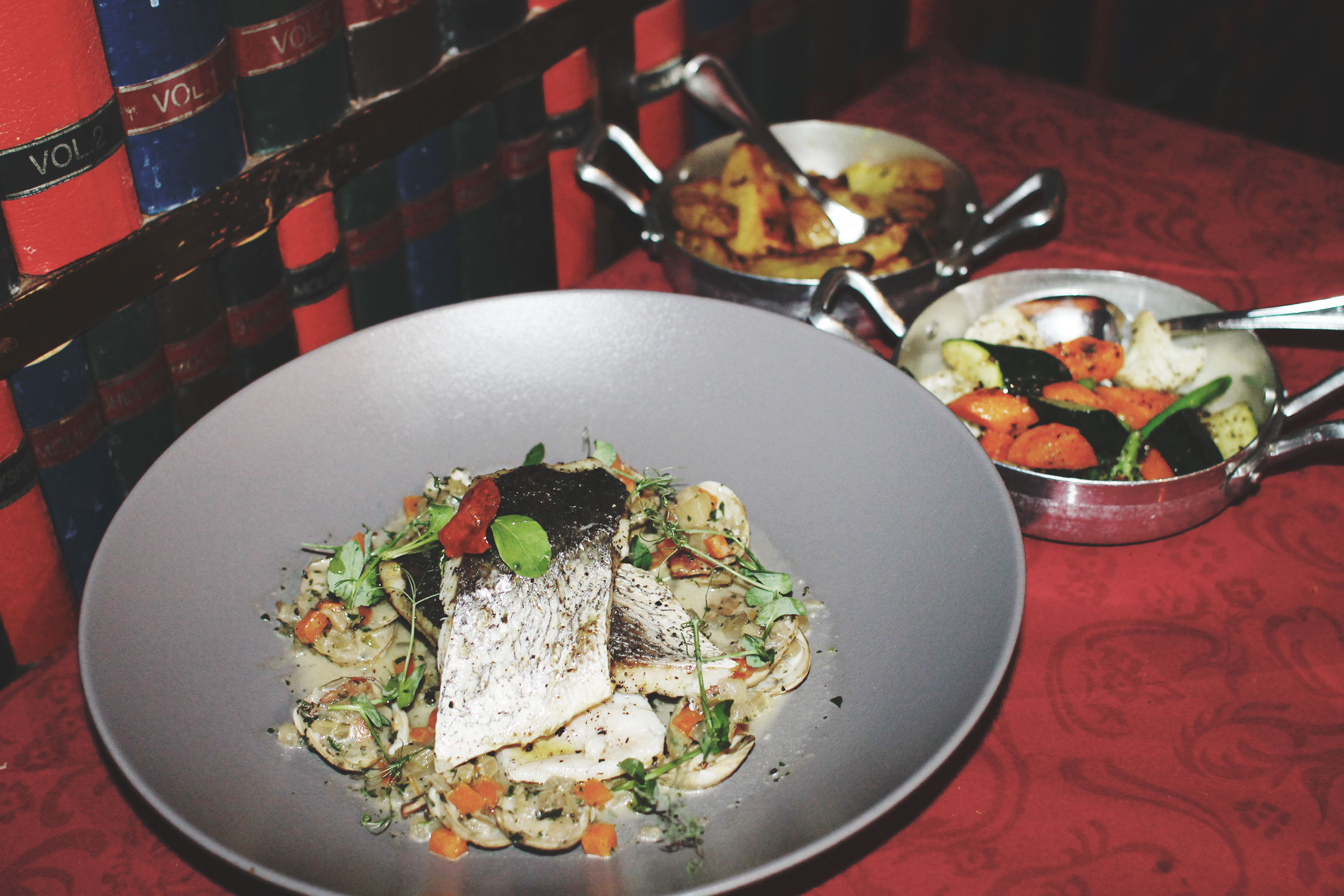 For dessert, we enjoyed a recipe from Chef Ramona that has been passed on for generations: the family's famous Cherry Trifle. Notable to many in Malta, this dessert was ultra-pleasant and didn't seem to need any additional sugar as the natural sweetness truly comes from the fruits.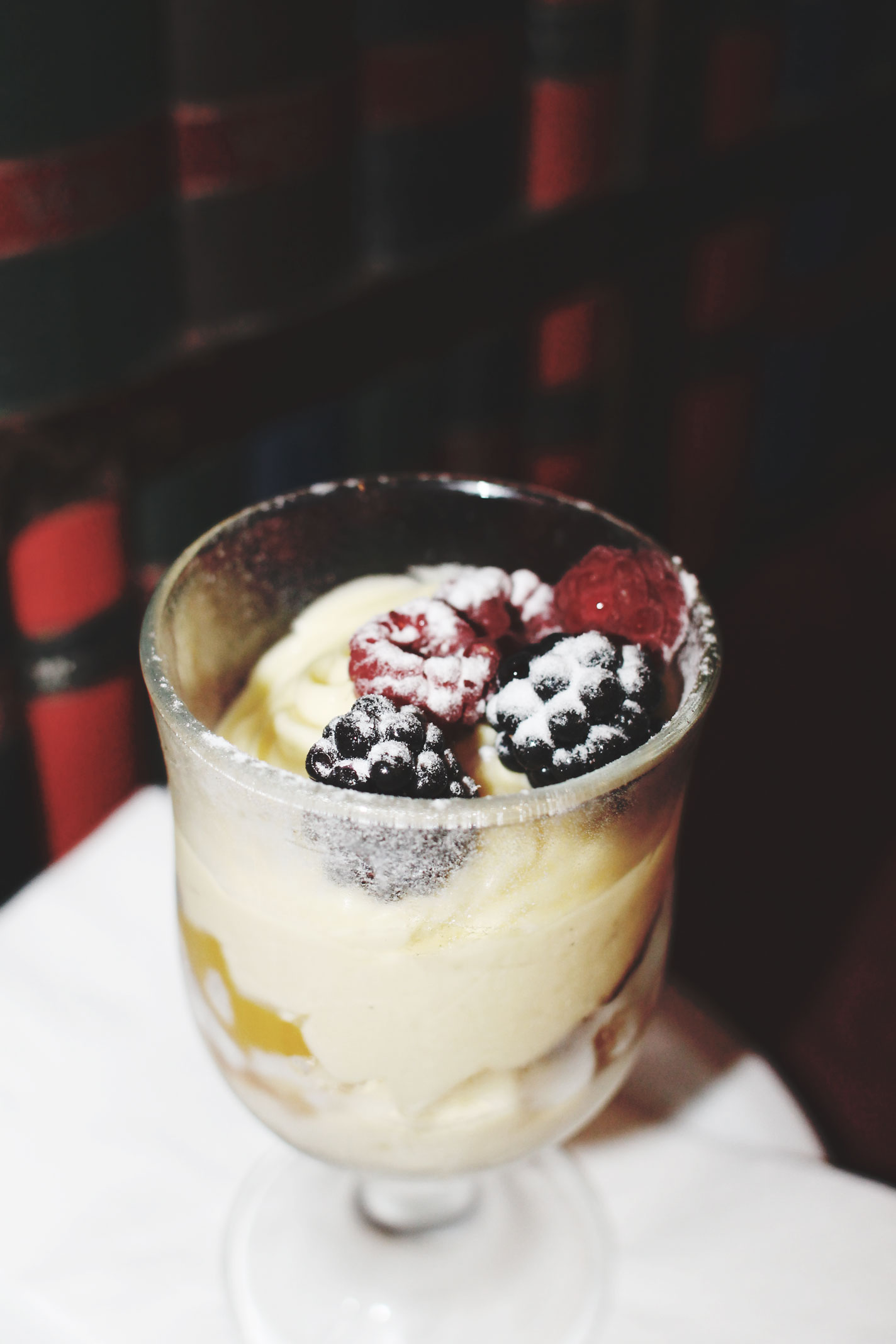 With just the right hint of alcohol, it was a pleasant ending for a sumptuous meal. It truly sealed the deal gratifying us with all the associated emotions of palatable satisfaction.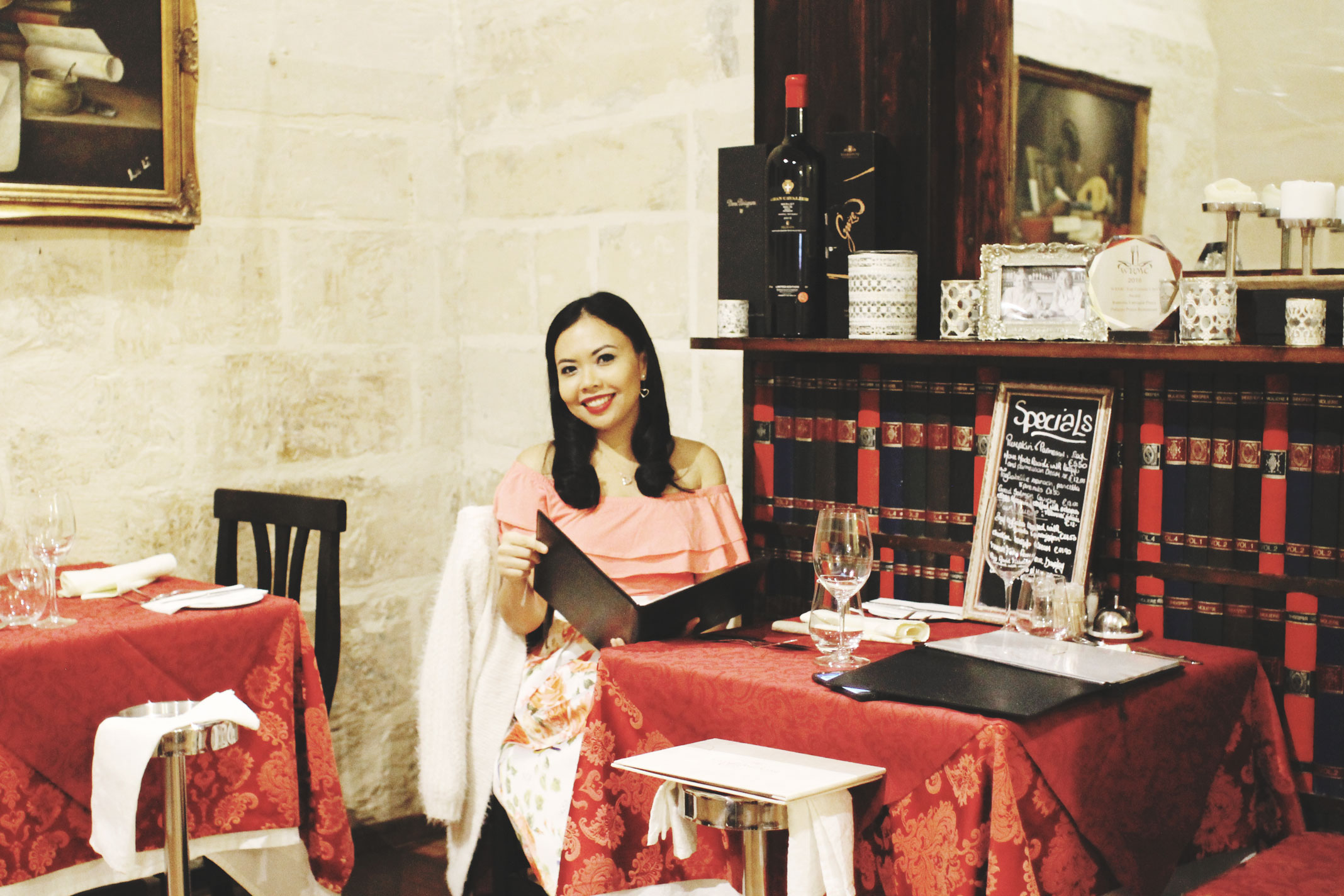 Chef Ramona Preca won the top female chef award in Malta.  A stylish and sophisticated restaurateur, she truly embodies the epitome of why great cooks make great culinary entrepreneurs!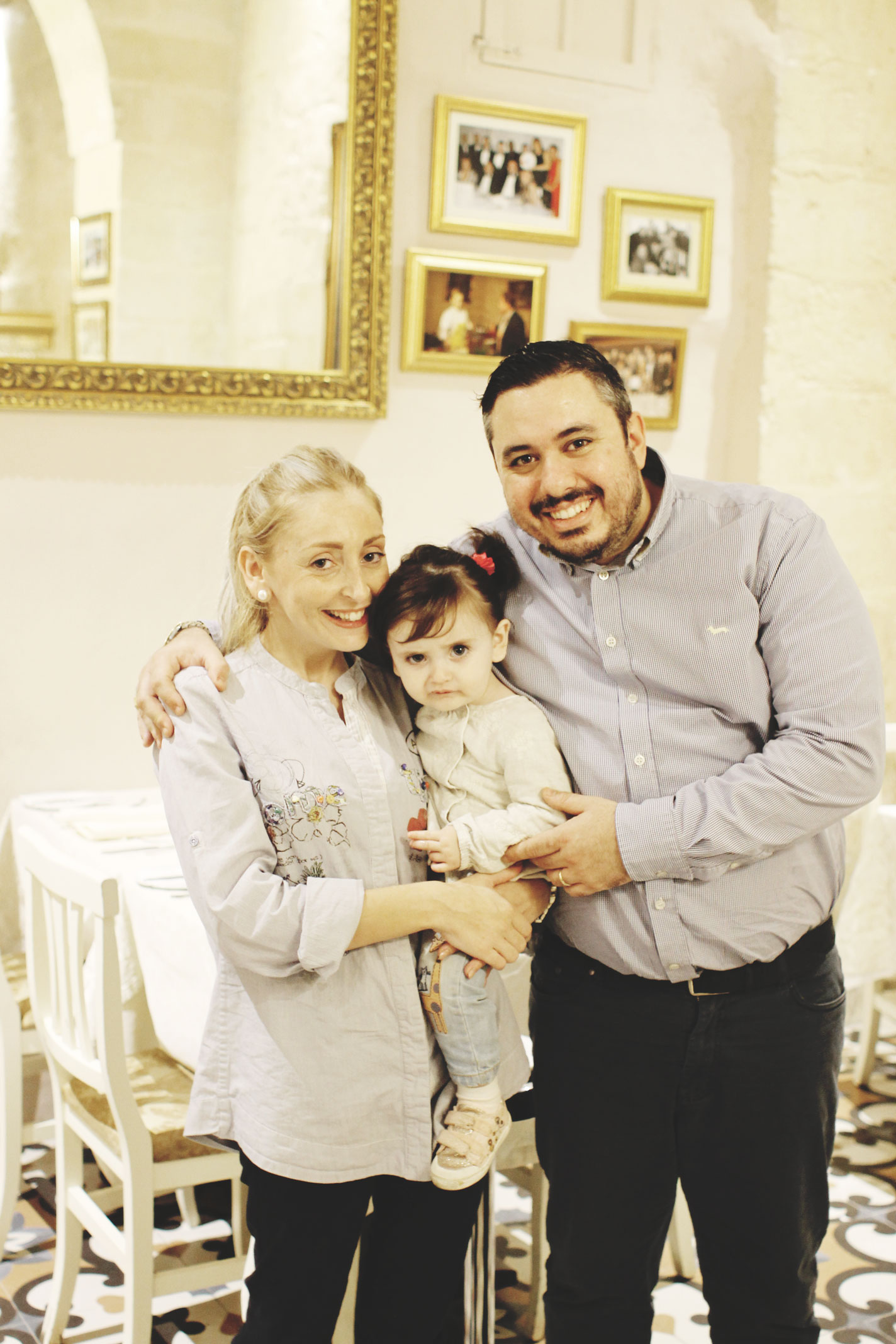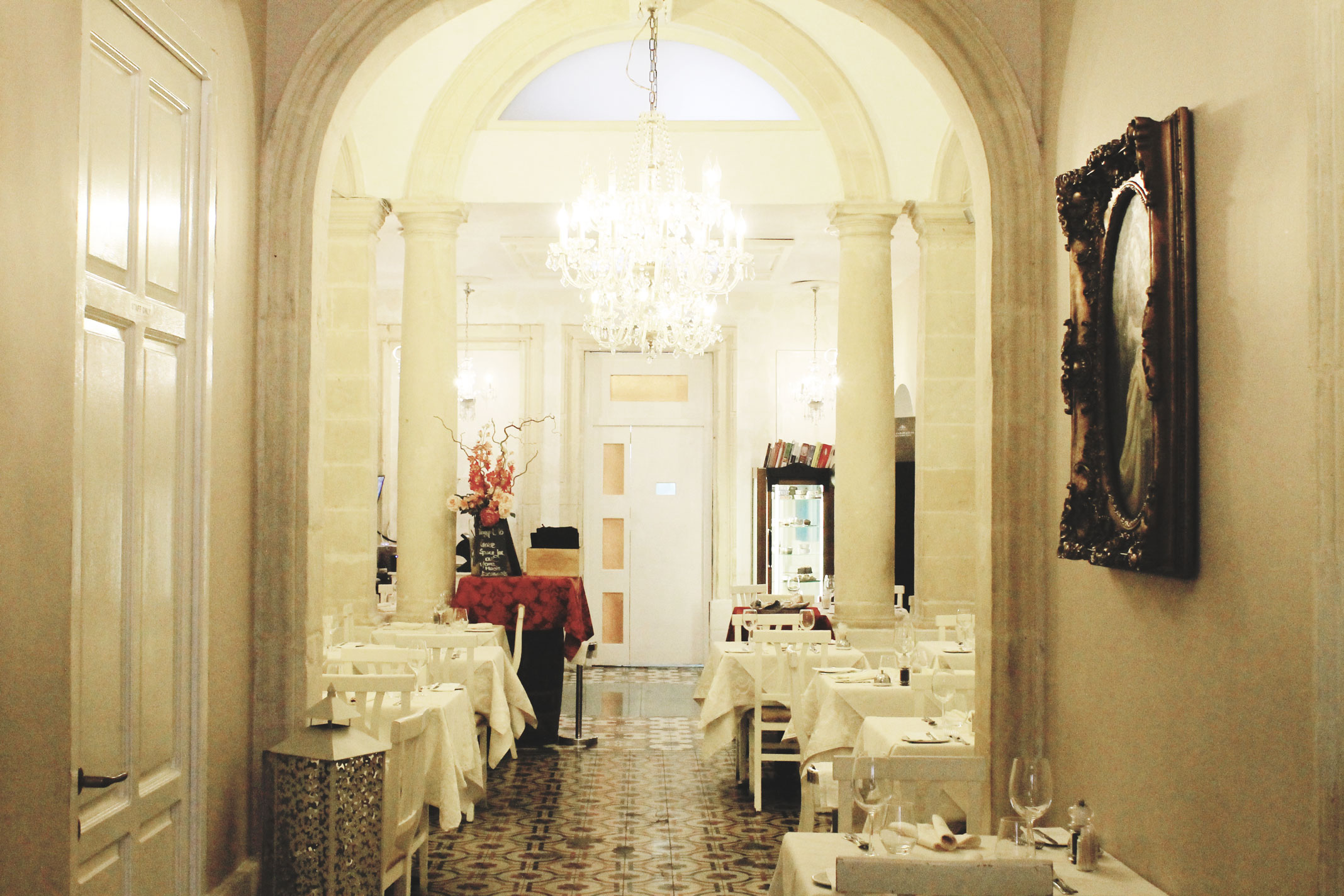 Thanks to Palazzo Preca Restaurant |54, Strait Street, Valletta | 2122 6777 – 9984 6866 – 9986 6640 | All views, posts and opinions shared are my own.