This summer, I've had the pleasure of finishing Revenge Season 1 on Netflix. I must say, I was very impressed with their costume designer's talent for dressing each character on the show beautifully. I felt it was pretty appropriate since the show's setting was at the Hampton's.
In the words of the show's costume designer, Jill Ohanneson: "The clothes are really important because it shows we're not in New York (City). It shows that we're not in the South. We're not in San Francisco. What I try to do is really place us in that particular world. That world of leisure. You know, 'Am I going to go golfing today? Am I going to go sailing today?"
Of course, the constant elegant nature of the show inspired me to dress the part on my recent trip to the equally uptown mountain city Lake Arrowhead!
Much to my surprise, Lake Arrowhead is privately owned by the homeowners of Arrowhead Woods.  Visitors who are not guests of the property owners have limited access to the lake. One would have to pay an entry fee to access the beaches. We found out that if you want to ride a boat in the lake, the McKenzie Water Ski School provides a chartered boat.
We hired one and we were toured around the lake. Our boat driver also waited for us as we swam in the lake. What a way to enjoy a great day on Lake Arrowhead!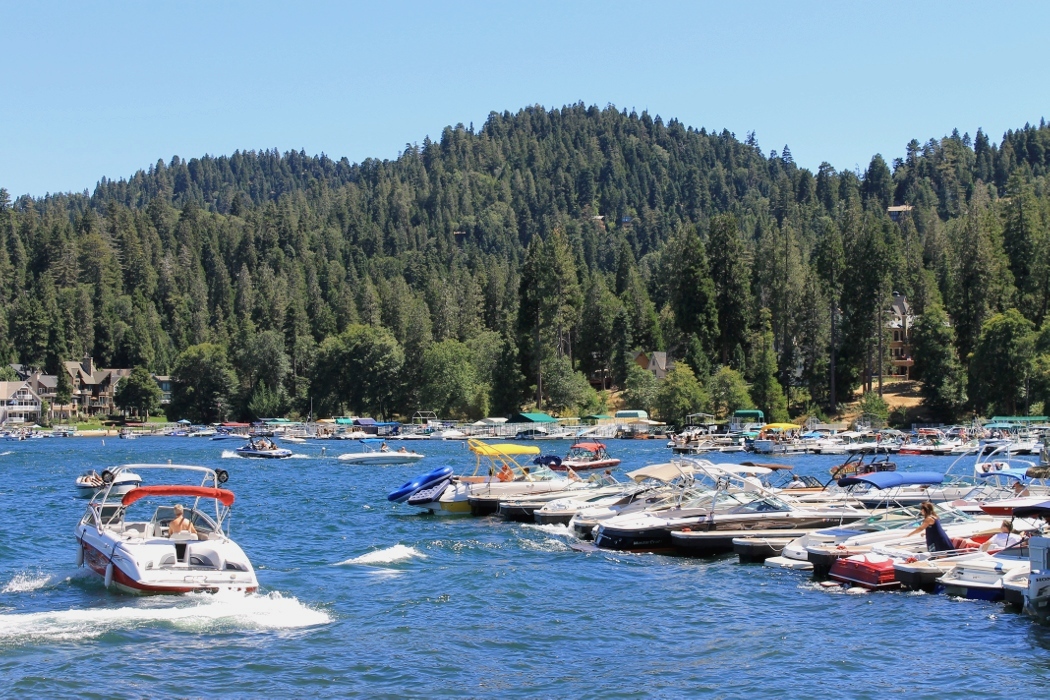 Having a balanced life is so important, just as much as the need for the time to unwind.  The holidays are always a great time for people to go on vacation, thus the need for Leisure Wear.   
What do we wear for such days that we need to unwind?  Here are 5 Tips on Leisure Wear:
1.  Light-weight and light-colored clothes are preferred in warm destinations.
2.  Bathing suits, hats, sunglasses and sandals are necessary when near the water.
3.  A light jacket comes in handy during cool evenings.
4.  Choose footwear that is sturdy and comfortable to wear while traveling.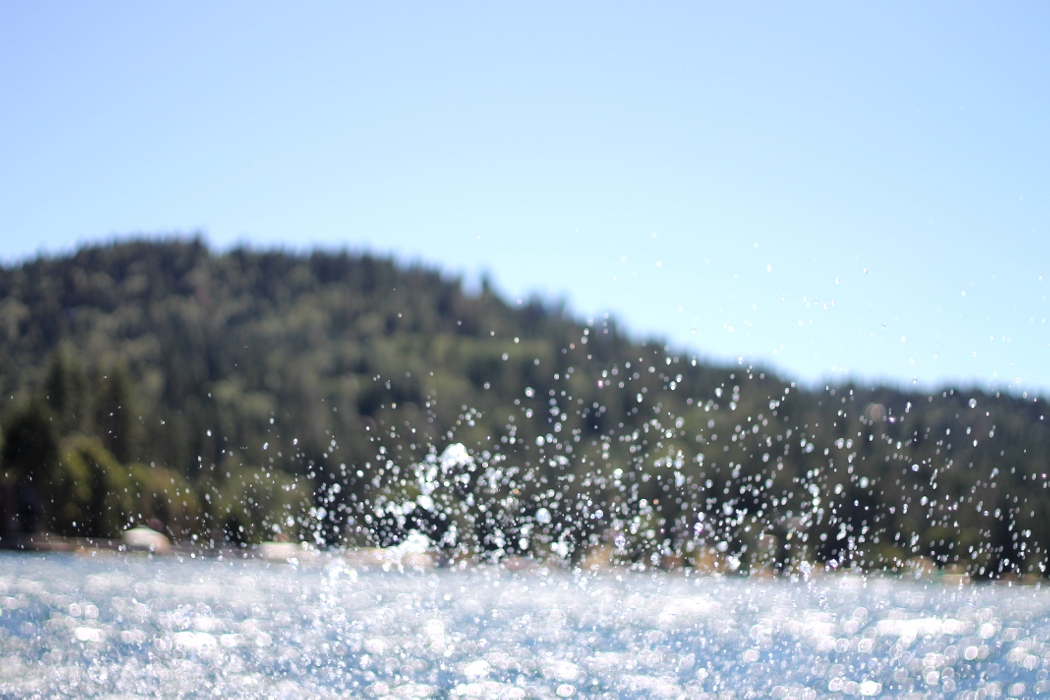 5.  Don't forget your jewelry!  Accessories made of natural material, like this Capiz shell necklace that I am wearing, is best to bring.
Style Details
Top :: Banana Republic (similar / love this!)
Jelly Bow Wedge Heels :: Vivienne Westwood by Melissa (similar)
Sunglasses :: Dolce & Gabbana (similar here)
Jewelry :: From the Philippine Islands 
I believe that having a balanced life and treating our body with ample rest and relaxation helps bring calm into our lives and peace unto our spirits.  The day at Lake Arrowhead was one of those days where you can't help but feel grateful for this wonderful gift of life… in Style. :)
Being grateful always reminds me of family and friends who have influenced my life. With this, I'd like to say happy birthday to my dear Aunt Myrna who also enjoys style and traveling!  Additionally, I'd like to say that my life has not been the same without my dear friend Maj. You will always be in my heart, especially today, a year after your passing. Thank you very much for all the inspiration.
Follow Me On
Facebook :: E-mail :: Twitter :: Bloglovin :: Lookbook
AFJM