I was excited when I saw my package at my door step from eShakti, an online store, that I discovered online.  They asked me to review one of their fashion pieces, a dress of my choice. When I was browsing my options, I soon realized how unique and different this website is.  And so, I am happy to share it with all you, my friends.
Style Details
Dress :: c/o eShakti
Heels :: Casadei (similar)
Purse :: Salvatore Ferragamo
Bib Necklace :: From Travels in Asia (similar)
Yellow Gold & Onyx Cocktail Ring :: Prestige Italy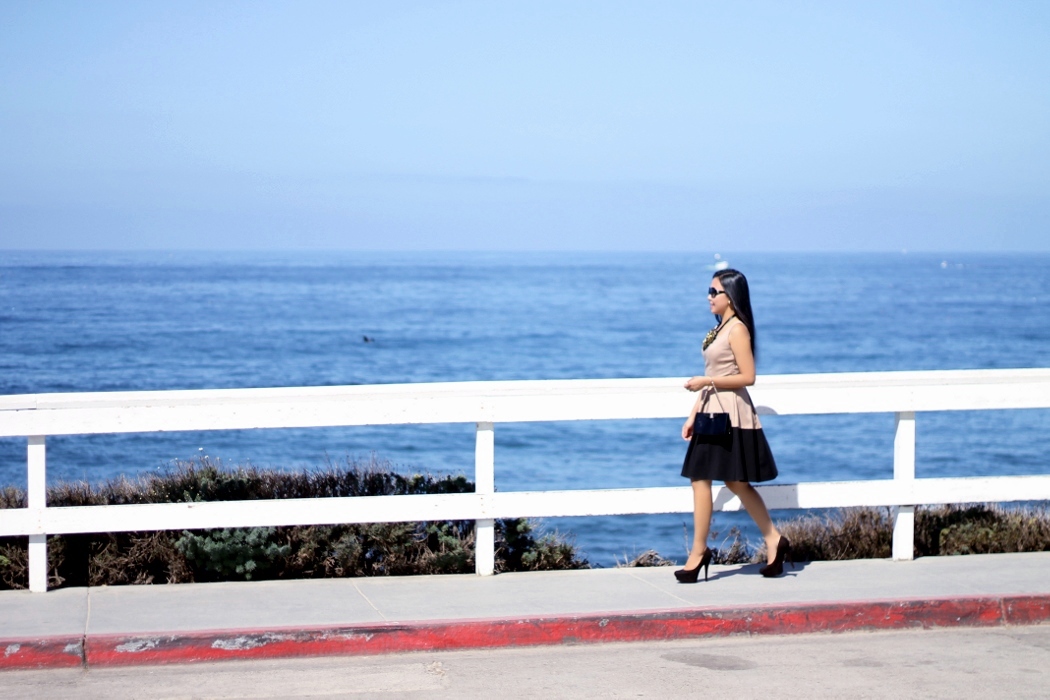 I can't remember how many times I've had conversations with some of my friends that say they would love to wear the latest trends and fashion but can't fit in them.  Whether we are feeling too thin, too big, have unproportional measurements, or just really prefer the classic modest pieces, we ladies have a million reasons why we can't wear that dress.
Well, eShakti is the perfect website that provides the solutions to all our excuses!  This phenomenal company has an invigorating concept for all of us:  Free Customization on ALL their fashion pieces!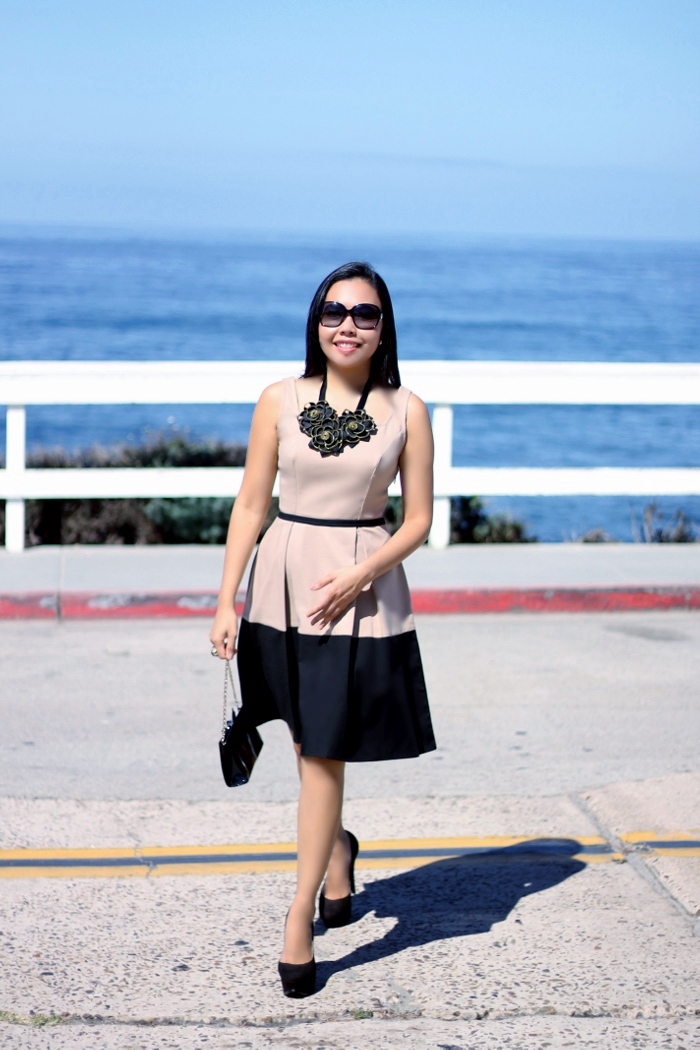 I navigated through their site pretty easily. There are three steps you make when ordering an item.
Step 1 asks you for your standard size where bust, waist & hips measurement are all listed under each size.  You may also opt for Custom Size if you cannot find your exact size under standard size.
Step 2 asks for your height.
Step 3 asks for what sleeve type you would like, what dress length and what kind of neckline you prefer.  There are many selections for each sleeve type such as capsleeve, inset cap or short length to name a few.  As for neckline, some examples are scoop or boat necklines.  Each selection varies per dress or blouse.
After my customization, my dress that arrived certainly fit my imagination:   Chic, classy, elegant, modest and easy on the figure.
The dress is brimming with finesse.  It exuded loveliness and femininity.  The fabric of the dress is firm but not heavy, flowy but not hard.  At one glance, you can see how well-made this fashionable piece is.  It's so versatile too!  I can imagine so many pairings with it and wear it to so many occasions!  Here, I wore a fabulous flower bib necklace that was purchased from traveling in Asia.  My perfect black pump by Casadei adds that chic touch.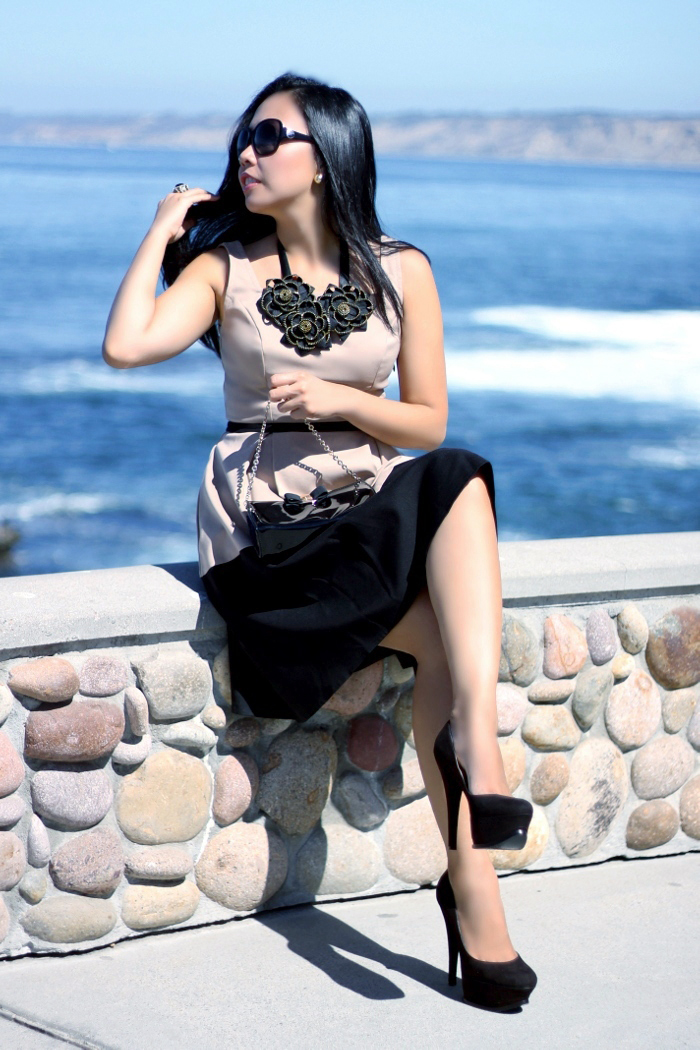 Thank you so much eShakti for your generosity in allowing me to review such a first-class piece!  I love your concept:  Believing that all women have the right to wear affordable fashion that is made for them and makes them look their absolute best!
  Facebook :: E-mail :: Twitter :: Bloglovin :: Lookbook