It's hard to imagine someone visiting Vienna and not be seduced by its undeniable charms.
The never-ending wealth of seemingly delightful things to do all year round makes it a fine city to visit.  I went with my husband in March and though the air was cool and crispy, we were adored with sunshine from dusk until dawn.  It was the perfect few days to spend with my husband strolling endlessly around this bewitching and alluring city.
An awe-inspiring little corner where we spent a memorable afternoon was the chic and elegant Das Loft Restaurant. It is gloriously perched at the penthouse of the ravishing Sofitel Hotel in Vienna.   While its historic and artistic UNESCO world heritage city center is marvelous to see by foot, nothing can beat the sublime city views that this stylish setting offers through its creative panoramic floor-to-ceiling views.  On a brilliant and cloudless sunny afternoon, my husband and I had the wonderful opportunity to not only revel in the contemporary vibe of Das Loft, but also taste its cutting-edge cuisine.  Word on the streets is that its chef is ingenious, young, talented and well-known in the Vienna food scene.  We're ready for your culinary creations, Chef Fabian Günzel.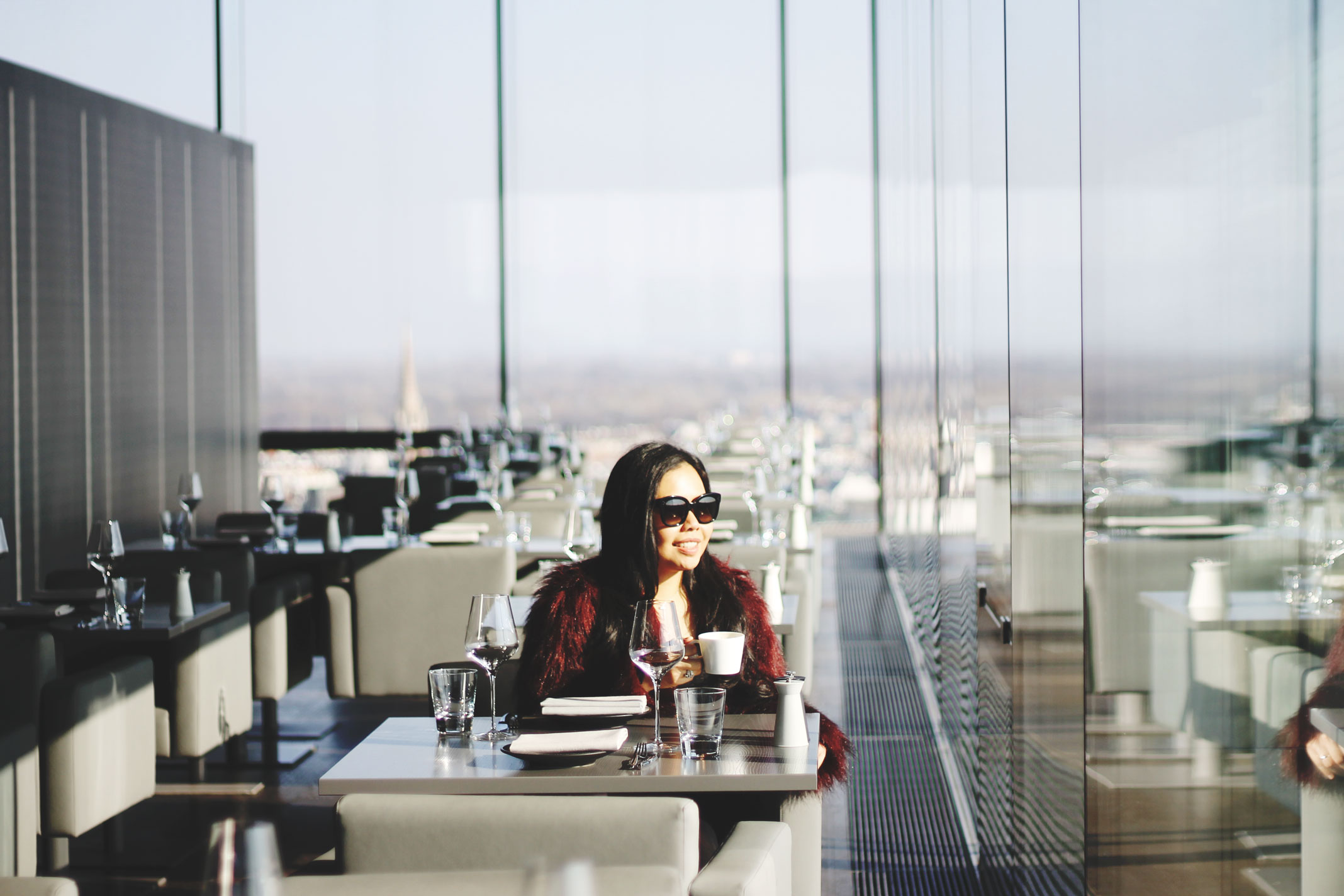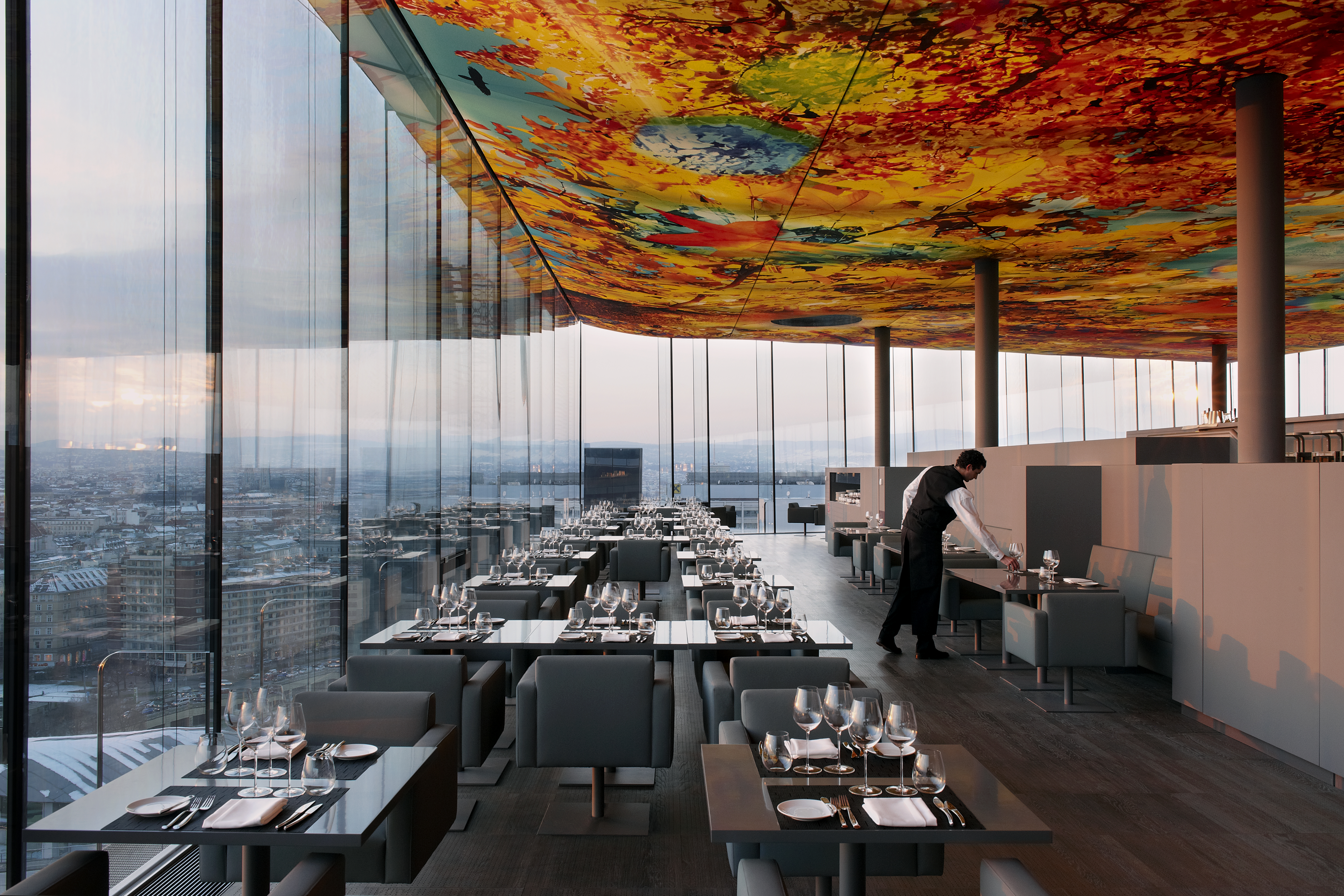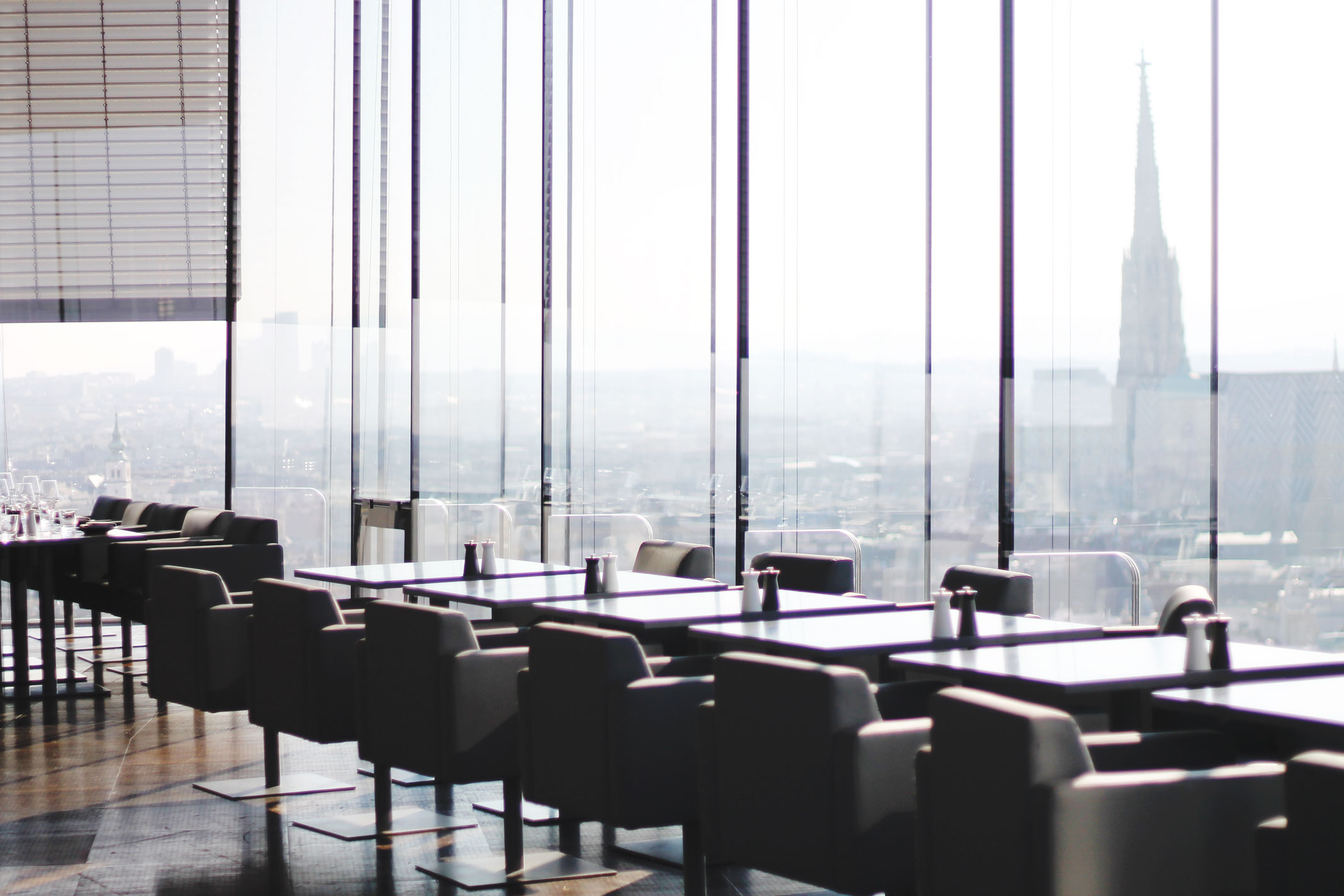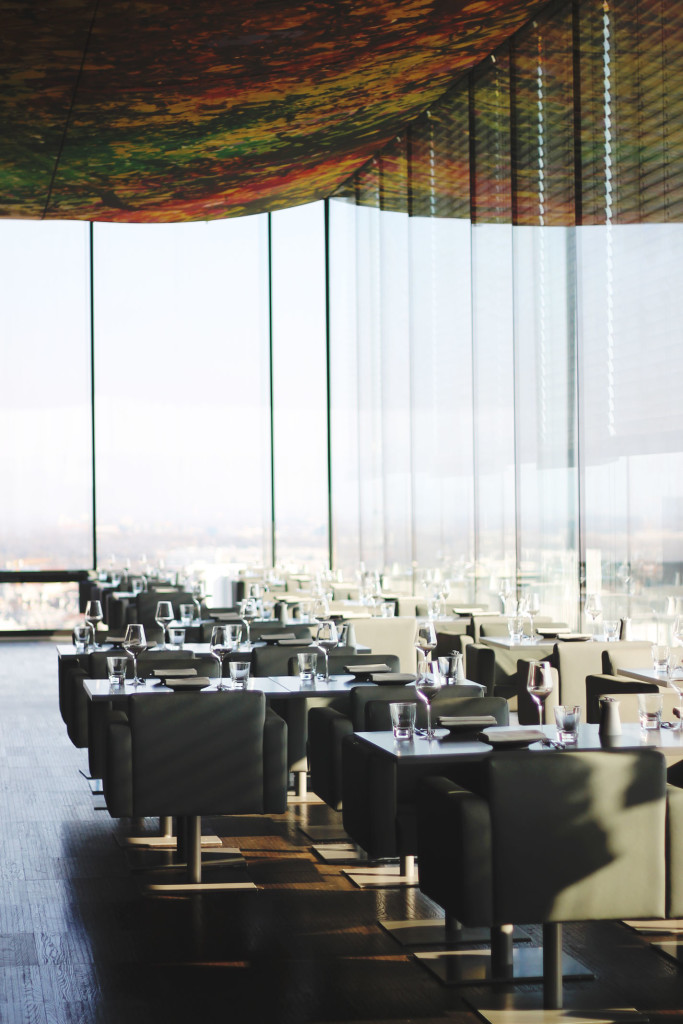 While many of our restaurant experience start off with a slice of fresh bread in-house, it was a delight to know that Das Loft pick up theirs from top Austrian bakery Joseph's. Curious, we actually visited Joseph's after our encounter with Das Loft.  Truly, a long line of clients were waiting patiently for their turn to buy their famous bread.  After our first bite of the bread, we immediately understood why. The outside of the bread was ultra-flakey while the inside remained soft and gentle.  Beyond doubt, this was one of the best bread we've ever had in our lives (and we've had plenty from all over the world).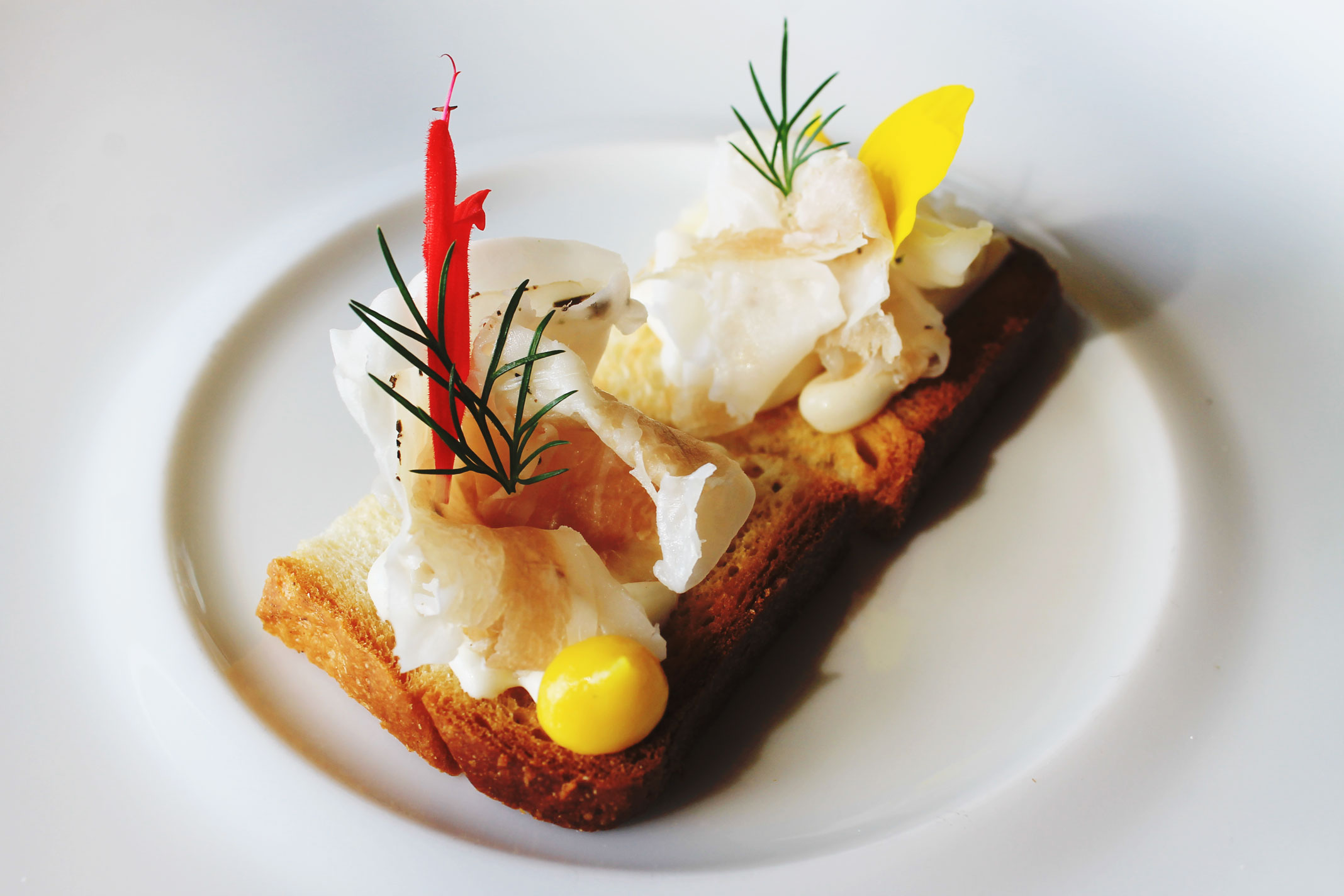 We started with crispy croquettes of rice with mozzarella and coriander, served with saffron aioli. It was slightly crispy on the outside while having a gentle lingering delicious herby flavor.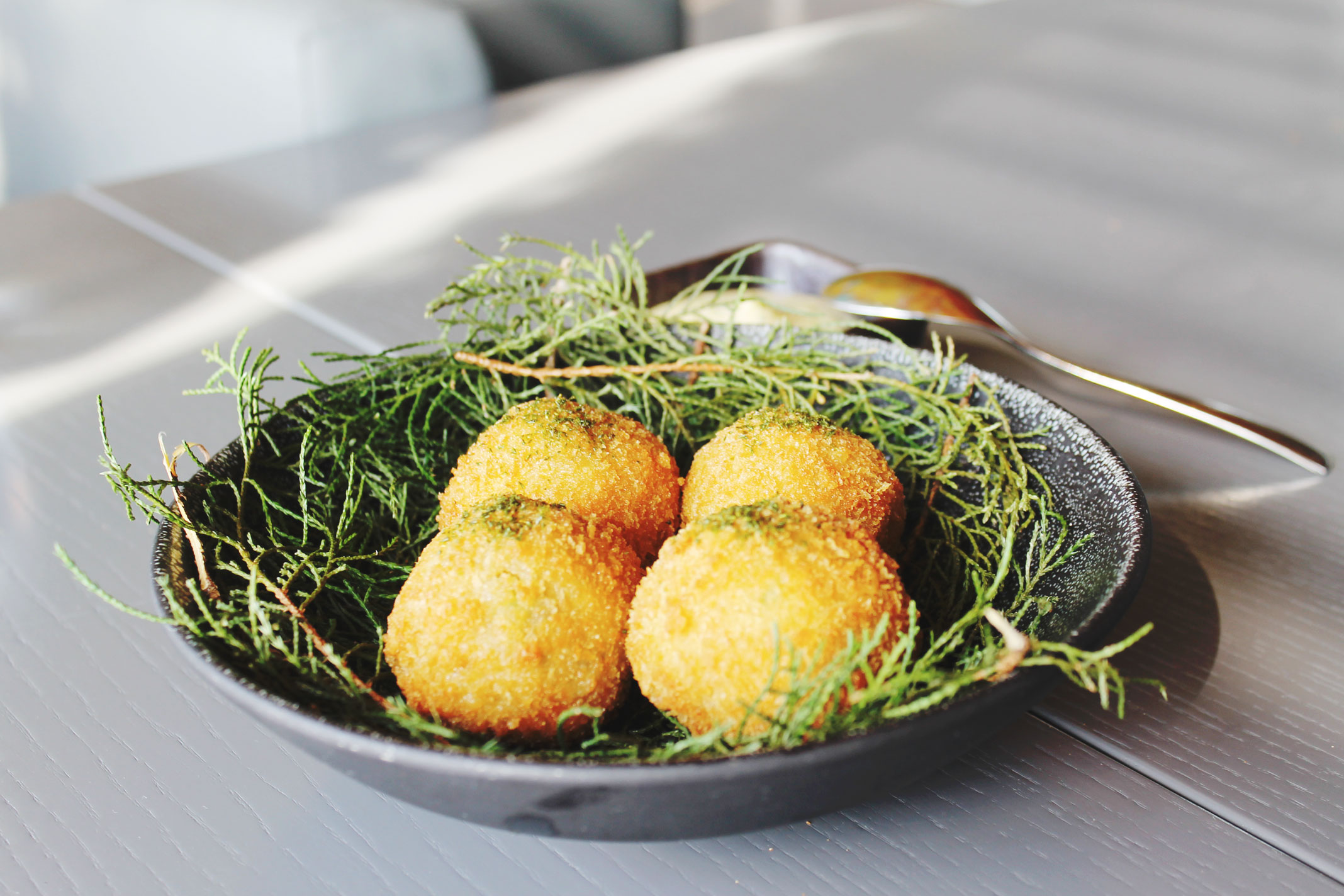 The next appetizer was veal tartare. It had a sweet tinge of flavor and was garnished with mushroom and truffle dust which provided a luscious jump in taste.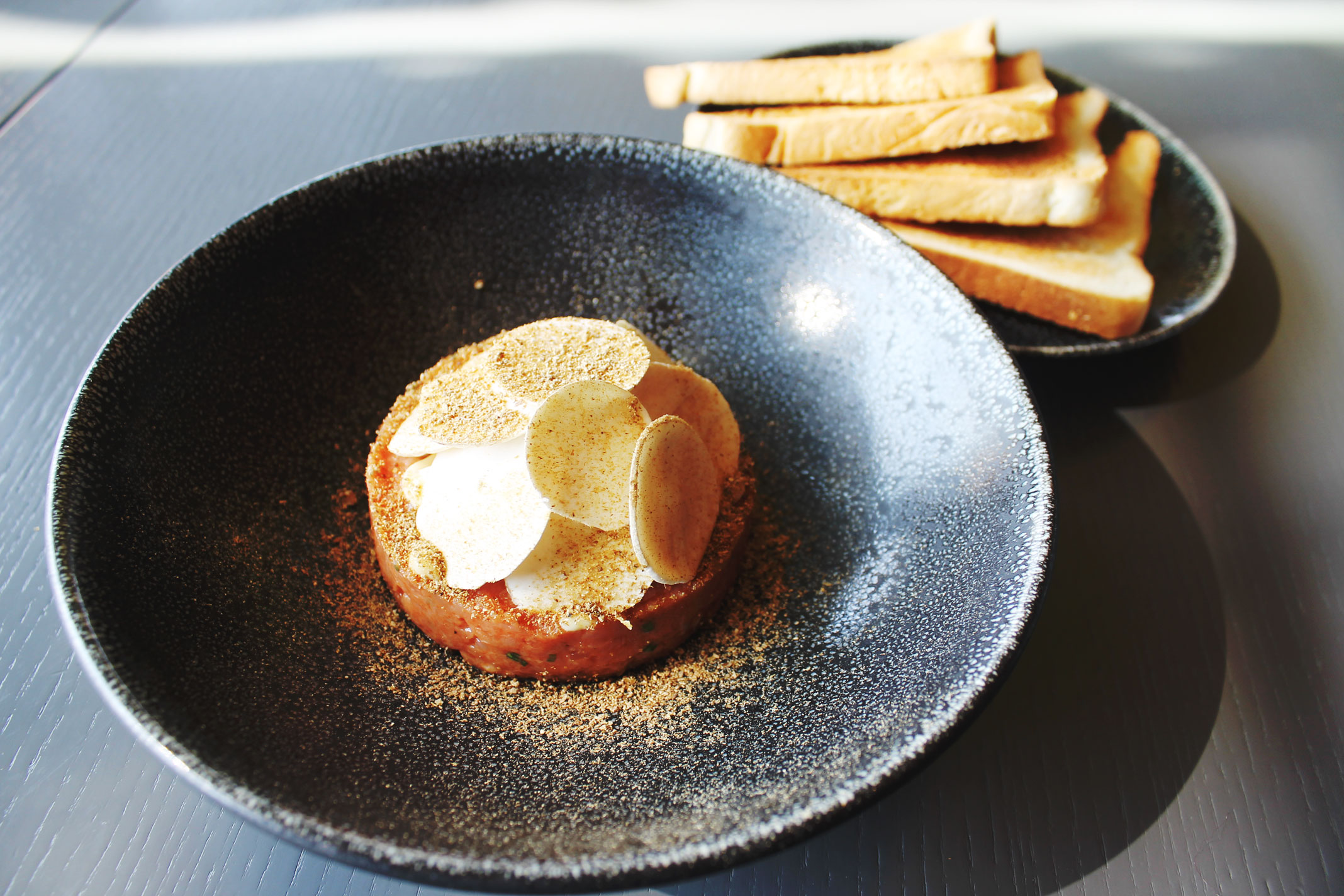 Another appetizer we sampled was the barbecue eel with lemon, radish, hazelnut and chives. The eel was covered with pleasant flavors but the barbecue essence was certainly the most evident. The lemon and other ingredients help provided some tartness and crunchy textures.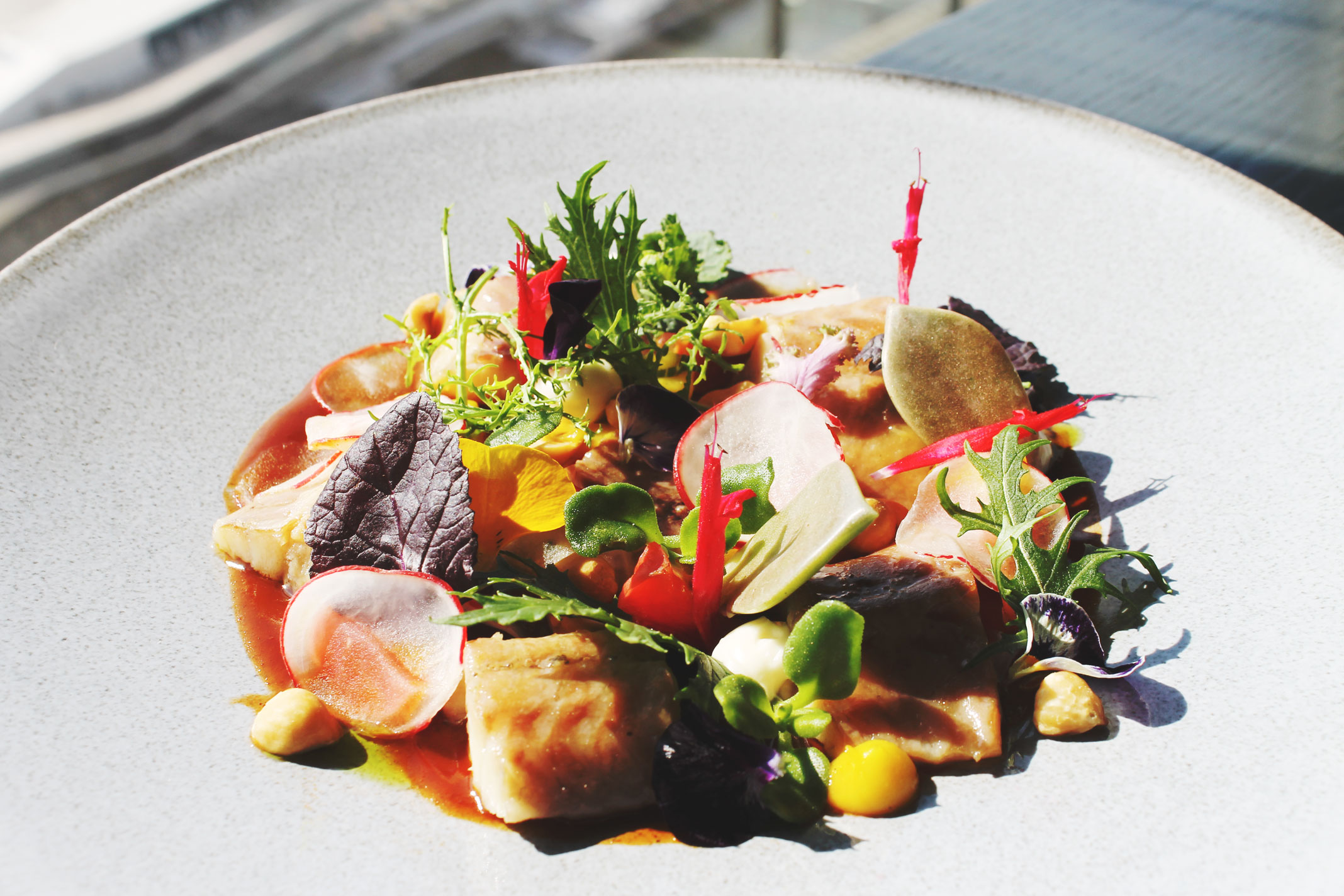 Our fourth appetizer was the foie gras de canard with orange, raisins, quinoa and almonds. This was an extraordinarily rich foie gras. The ingredients that went along with it seem to make the foie gras flavor explode. It was mouth-watering and very delicious.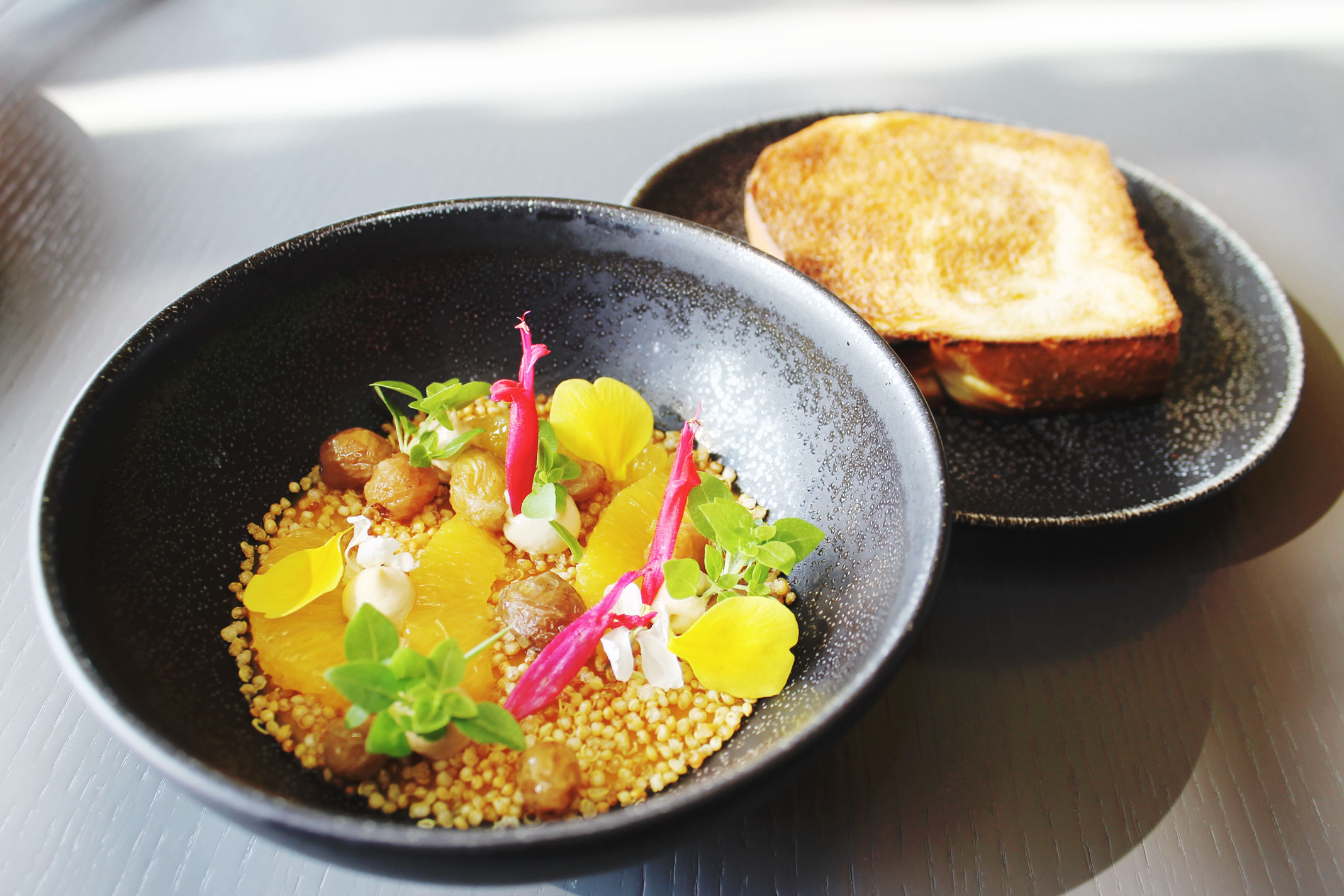 In preparation for the main course, some heated black plates arrived while we were enjoying the view so the food served family style will be kept warm.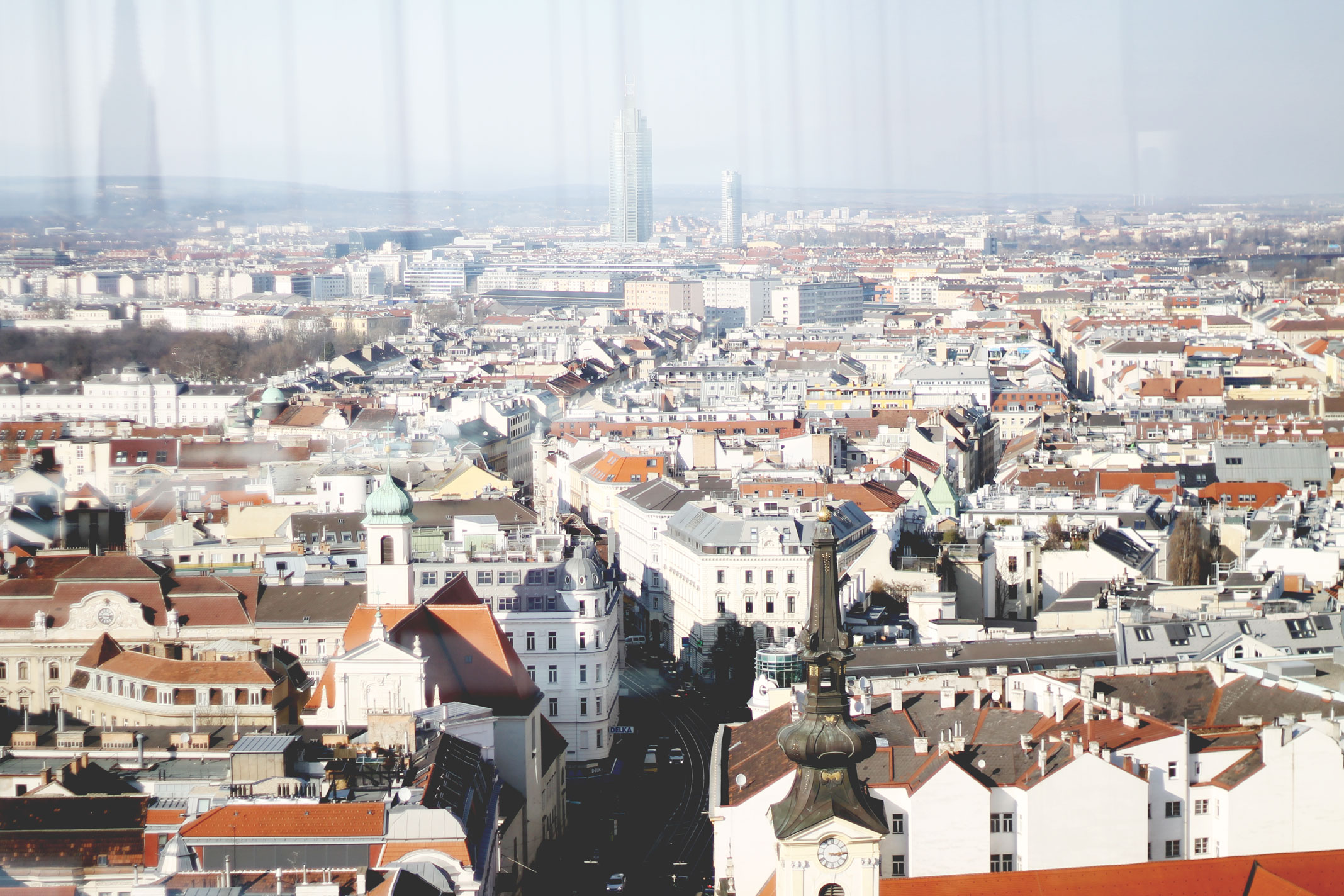 The first main dish was a 20-day-old dry aged Austrian rib eye steak served with mashed potatoes, green salad, béarnaise sauce, and bone marrow. I must say it had the most delectable presentation. It looked simple but you know it will be tasty and rich – and it was!  You can clearly see the marbling of the meat. We each had two strips of steak yet it was so opulent that it was difficult to finish.  It had a random spike of tartness due to the distinctive garnish on the rib eye steak. The bone marrow was heavily breaded so its natural richness was muted. It added some crunchiness instead as you taste it with the steak.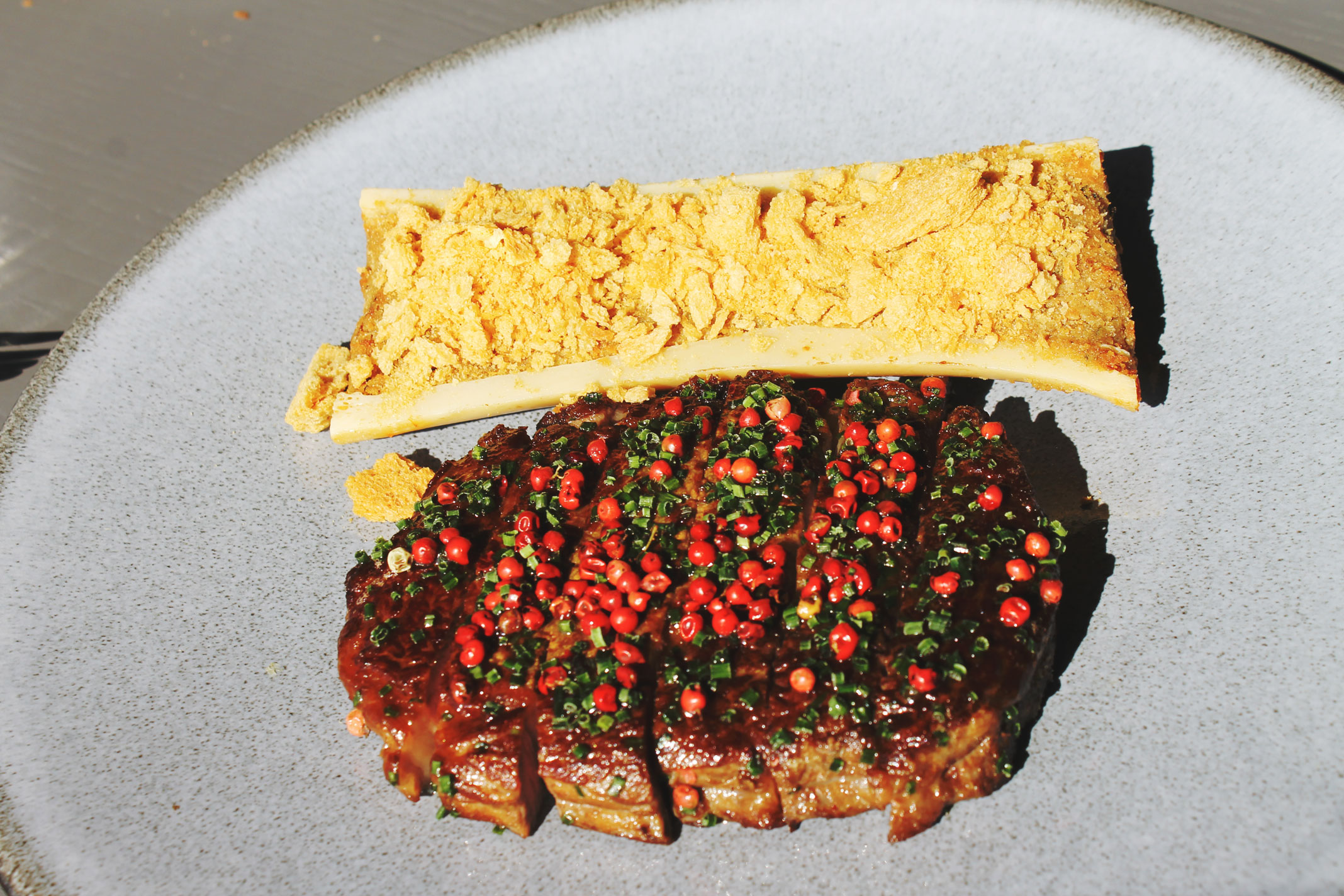 The second main dish was chicken with green maracuja sauce. The maracuja sauce complimented the soft and flavorful chicken extremely well. It features vegetables on the side – certainly a well-balanced and healthy dish.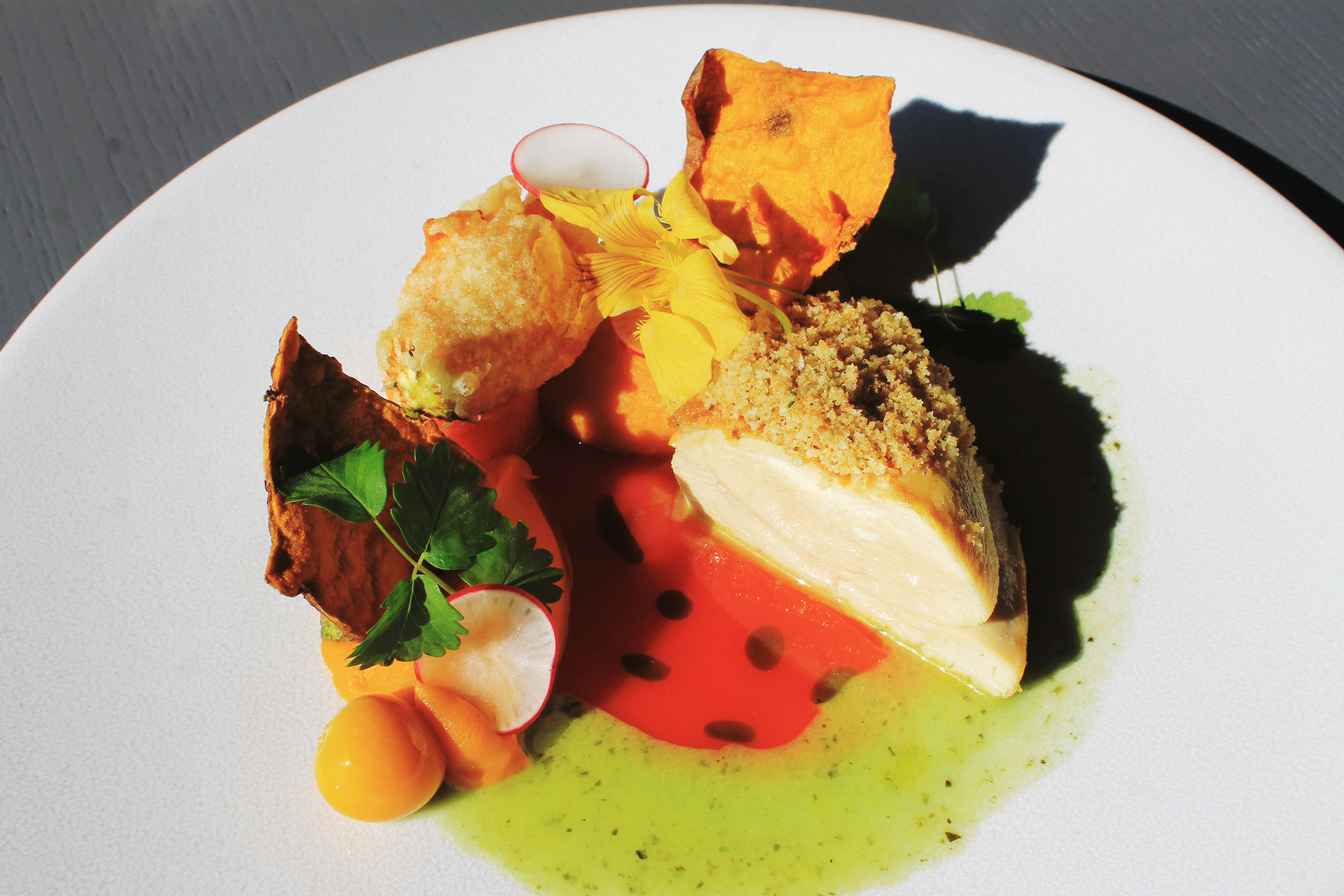 The third main dish featured a robust cauliflower with dark brown sauce on the side providing an extra flourishing flavor on the dish. It was quite entertaining and certainly unique to see it presented by the server whole before it was divided.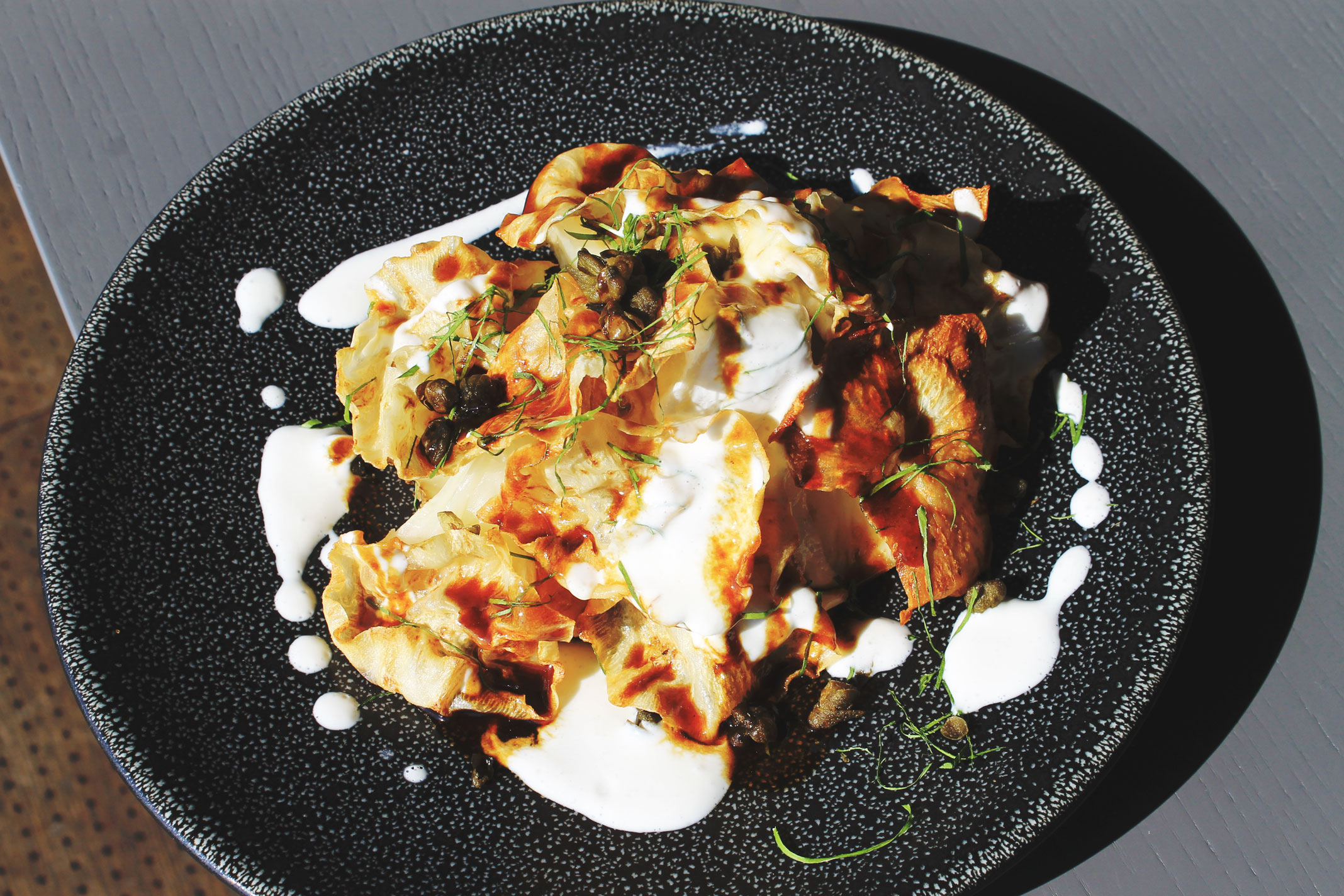 For dessert, we sampled the heavenly vanilla profiterole, enjoyable kaiserschmarrn and yummy black forest cake. The profiterole had vanilla ice cream, and chocolate sauce. Overall it was soft, gentle and sweet. The warm chocolate and cold vanilla ice cream provides a wonderful classic combination.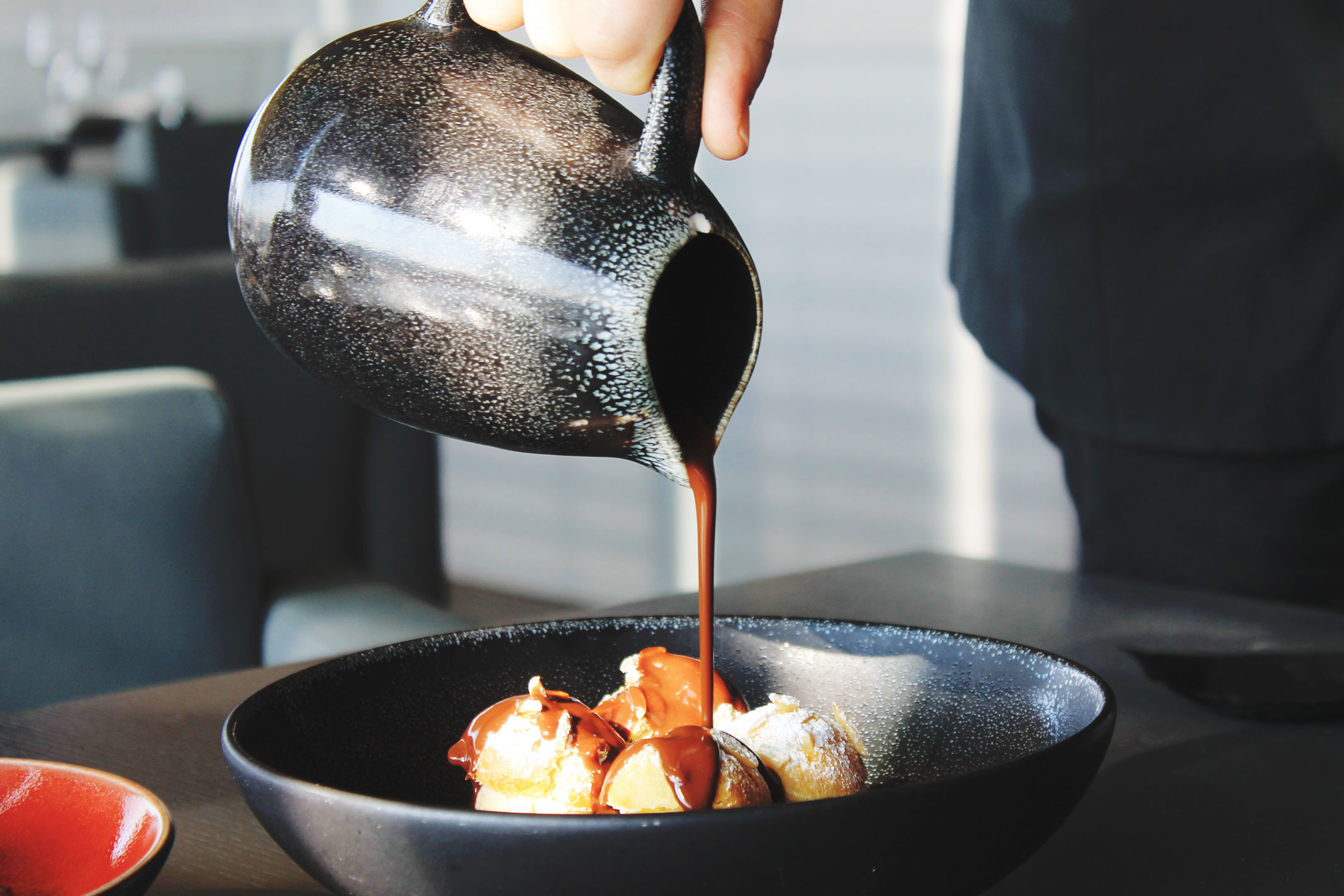 The Kaiserschmarrn with apricots, honey and cinnamon ice cream was a traditional Austrian dessert. It was described as Austrian pancakes but I'll have to say this was more similar to extremely fluffy French toast. The middle part is very moist and certainly gratifying.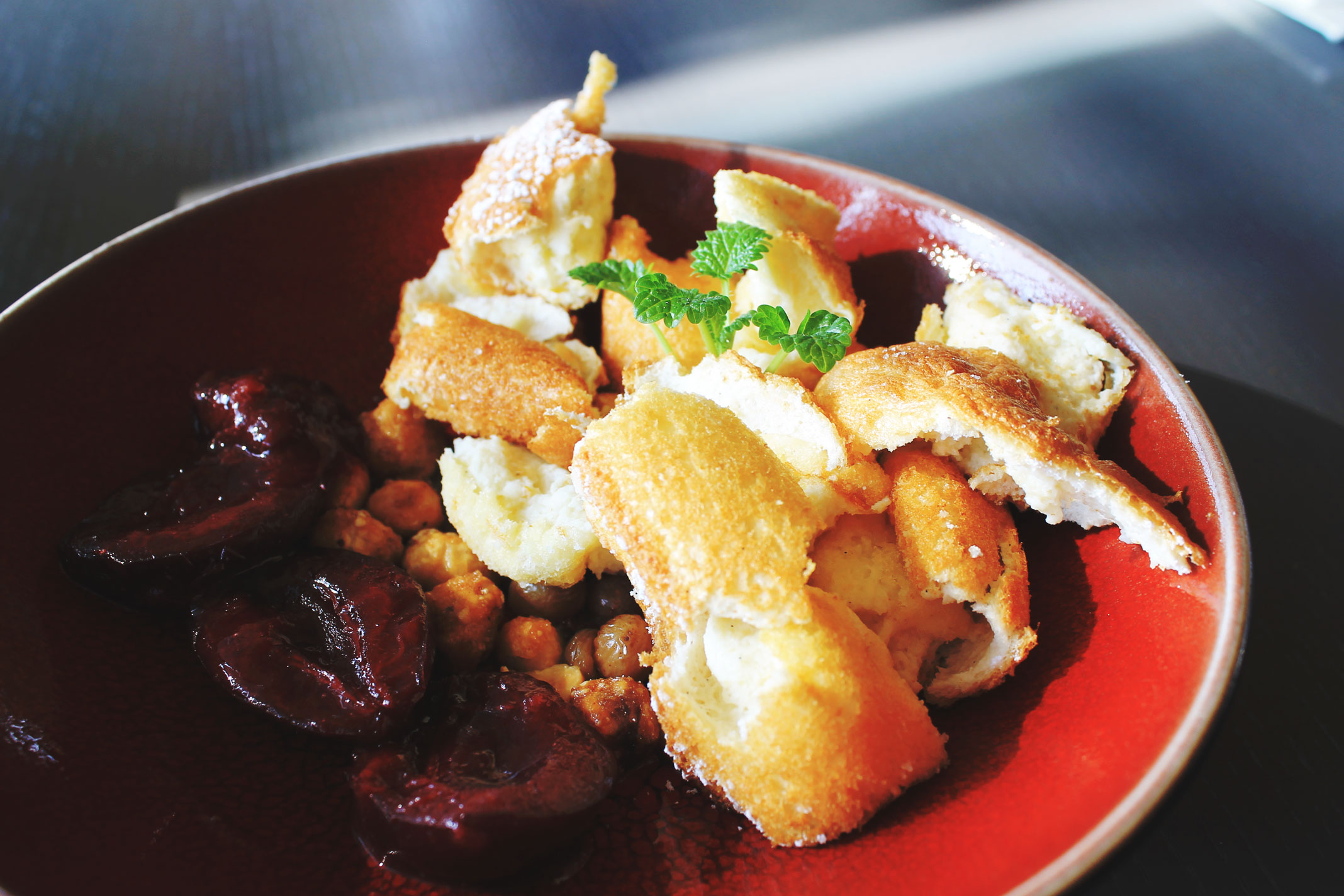 The enticing black forest had a cherry, chocolate and cream around it and was exquisite, mild and sweet.  The dessert sits on a succulent crunchy cake, similar to a biscuit, which gave a tempting texture to the tasteful cake.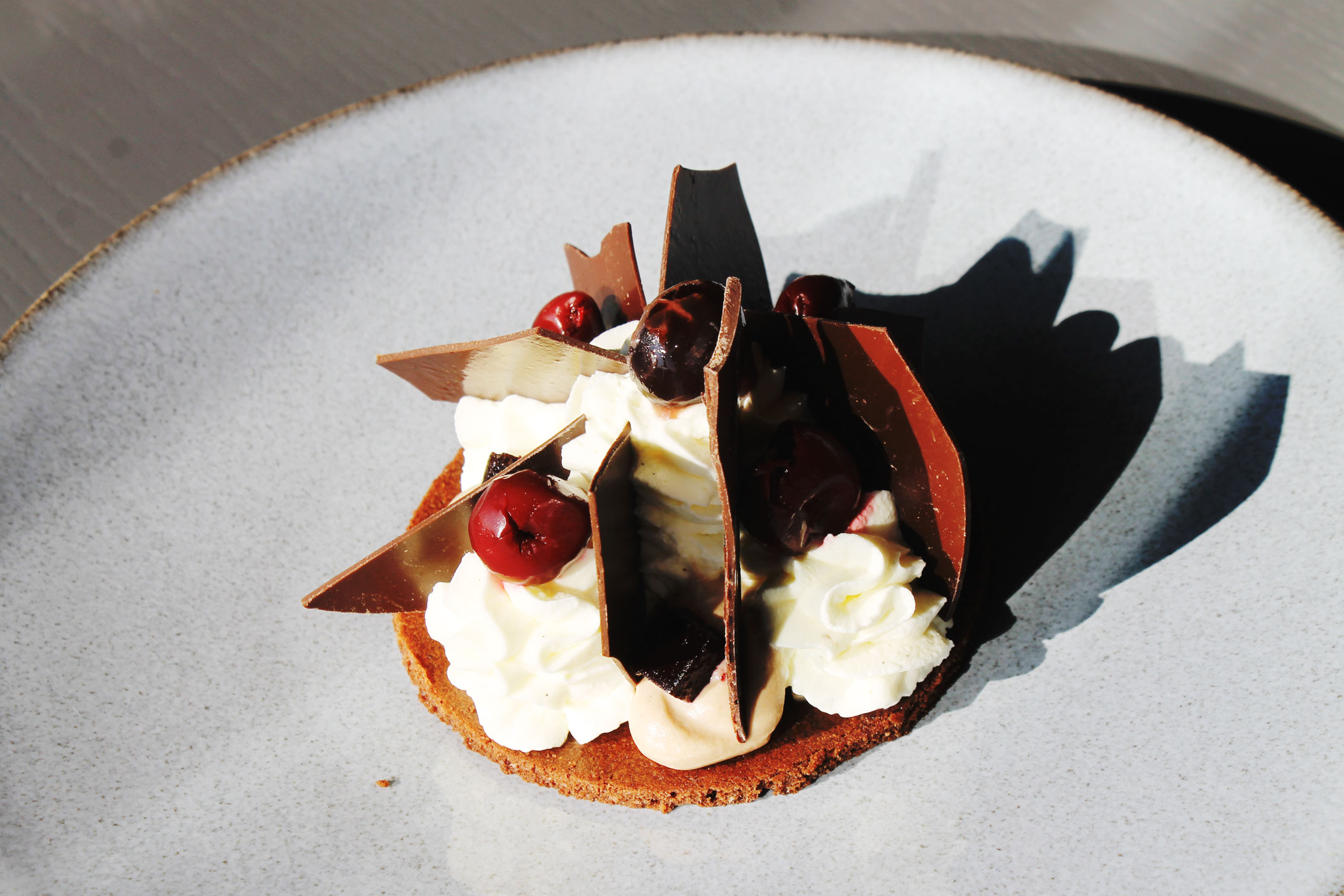 Where form and function meets, Das Loft at the Sofitel in Vienna is a feast not just for the eyes but also for the body and soul.  With Chef Fabian's captivating plates and beguiling flavors, our encounter with his cosmopolitan menu was enticing as it was satisfying.  He perfectly executes the bringing together of healthy, vigorous ingredients to form leading-edge original cuisines.
If you're looking for a sweet, sumptuous spot that will elevate and inspire your mood further, Das Loft will gladly set the stage for you to view the vast Viennese sky that turns orange, pink and purple at sunset.  Look no further on your upcoming trip to Vienna, "The Loft" at the Sofitel is the ideal place to relish, appreciate, savor and adore the beauty of this stunning city.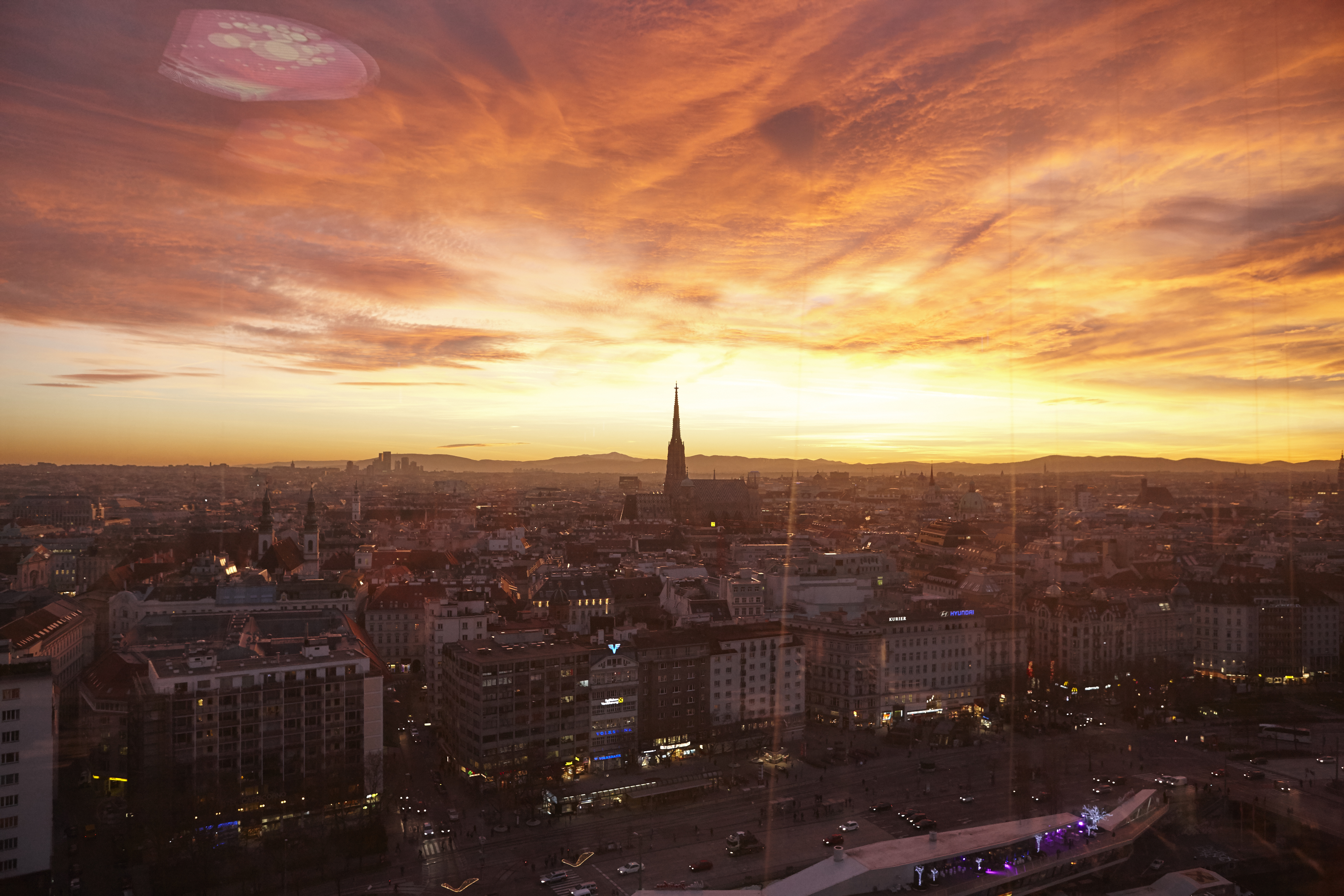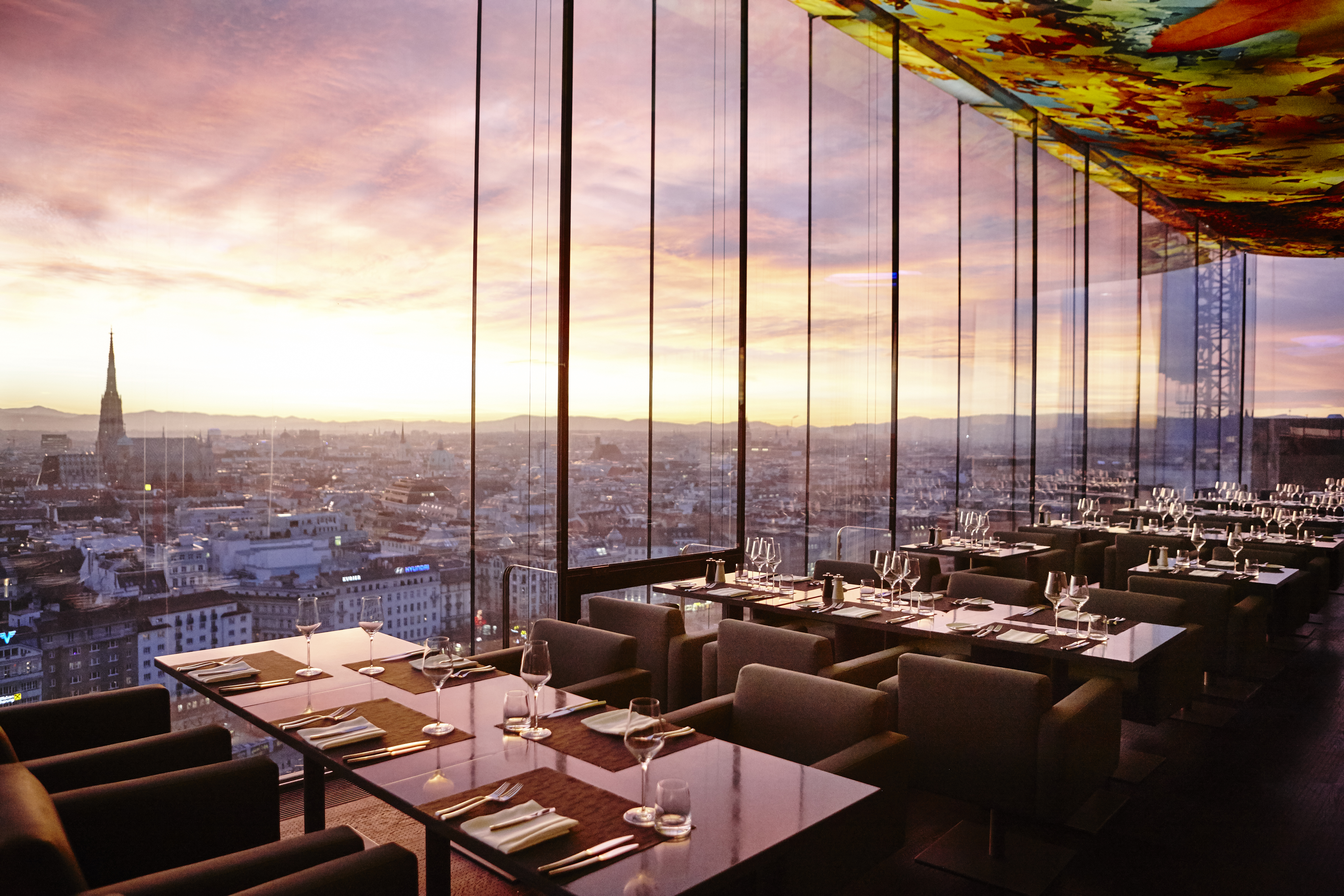 Thanks to Das Loft Vienna | Sofitel, Praterstraße 1, 1020 Wien, Austria | +43 1 906168110 | Photo 2, 17 & 18 Credit to Das Loft