Ladies and gentlemen, I cannot believe that I am writing a post dedicated to celebrating the milestone of visiting 30 countries.
It all started in Greece, during my honeymoon with my husband, when I realized how much more the world has to offer.  Who would have thought then that our dreams of exploration were about to come true?
In honor of the 30 countries and over a hundred cities that my husband and I have visited, I've rounded up 30 cities in Europe (from the Southern Islands to Continental Europe to Scandinavia) that are worth visiting to in your lifetime!  This is Part 1 (Southern European Islands).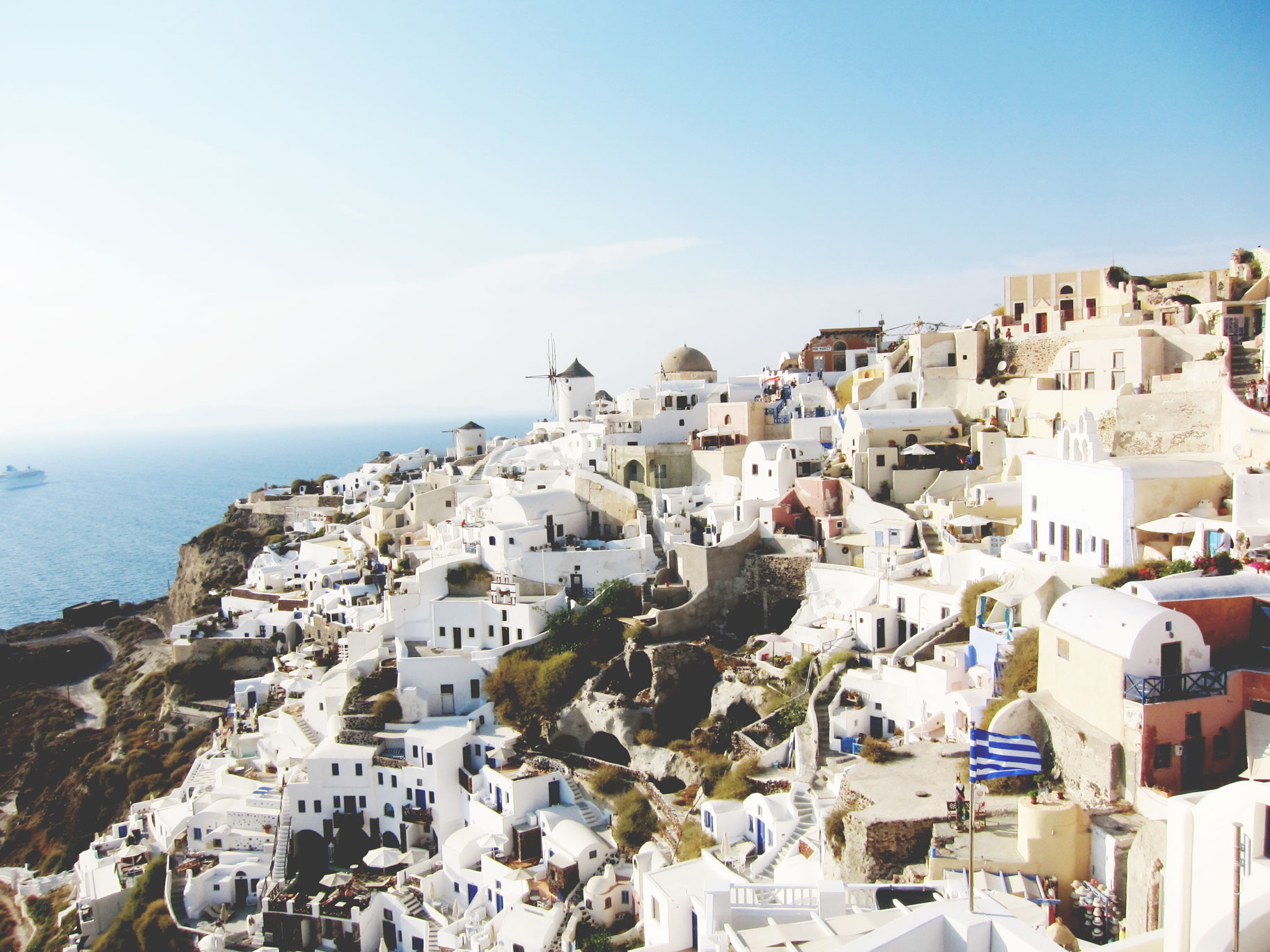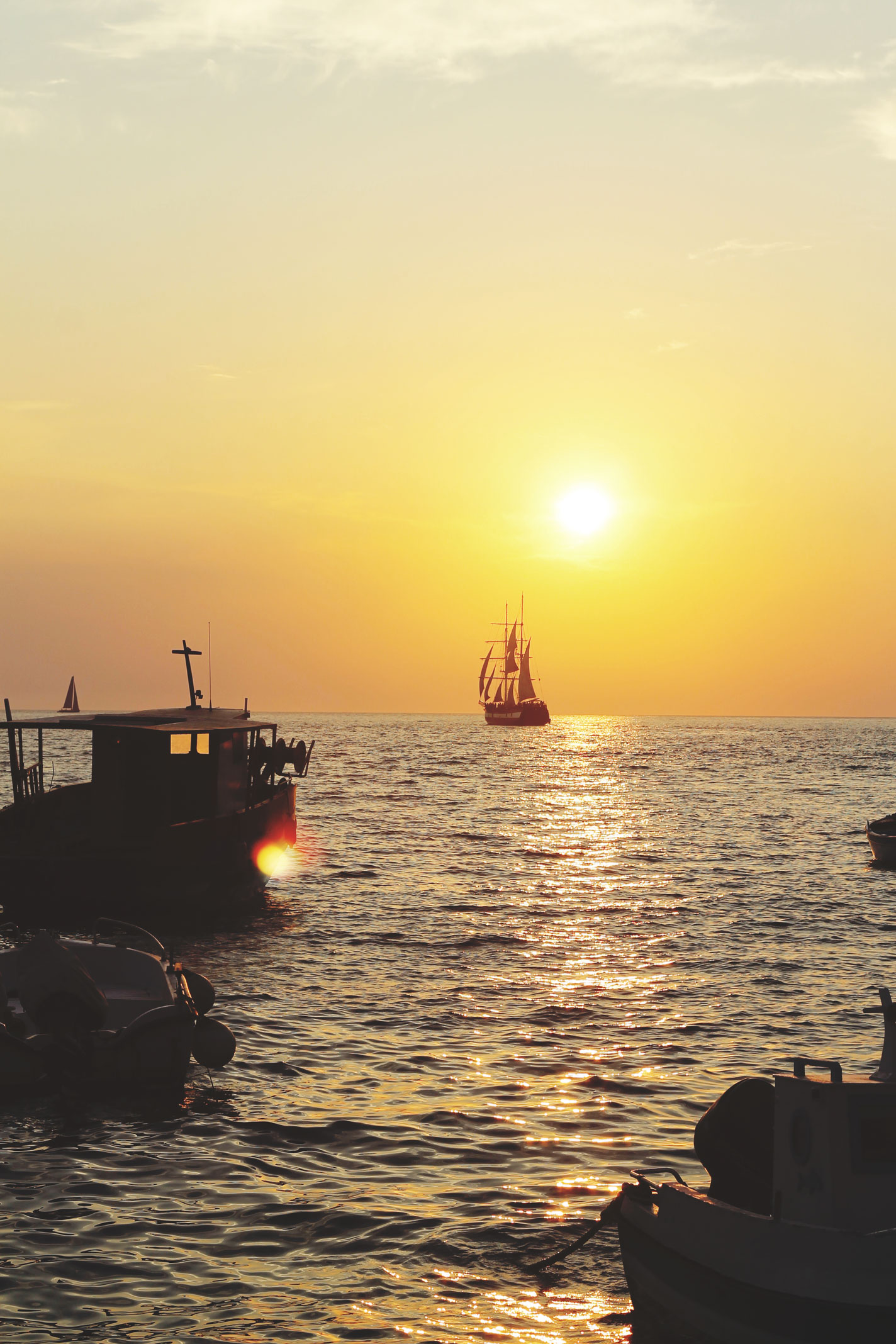 Santorini
I know this is an island with several towns in it but I feel it is appropriate to start with Santorini as a whole. This was my first trip with my husband outside the United States and it was one of the most surreal and magical experiences we've ever had in our lives.  Since then, I've been to a few other volcanic islands around the world but nothing is quite similar to the rare beauty that Santorini has.  Perhaps it is because of its quirky little white buildings perched along the caldera, or maybe it's because of the striking experience caused by the perfect combination of island, sea, volcano and extraordinarily fresh sea food.  One thing is for sure, a trip to Santorini will leave you breathless and wanting for more.  In fact, to celebrate our 30 countries, we recently went back to Greece!  Oh Greek Islands, you are something else!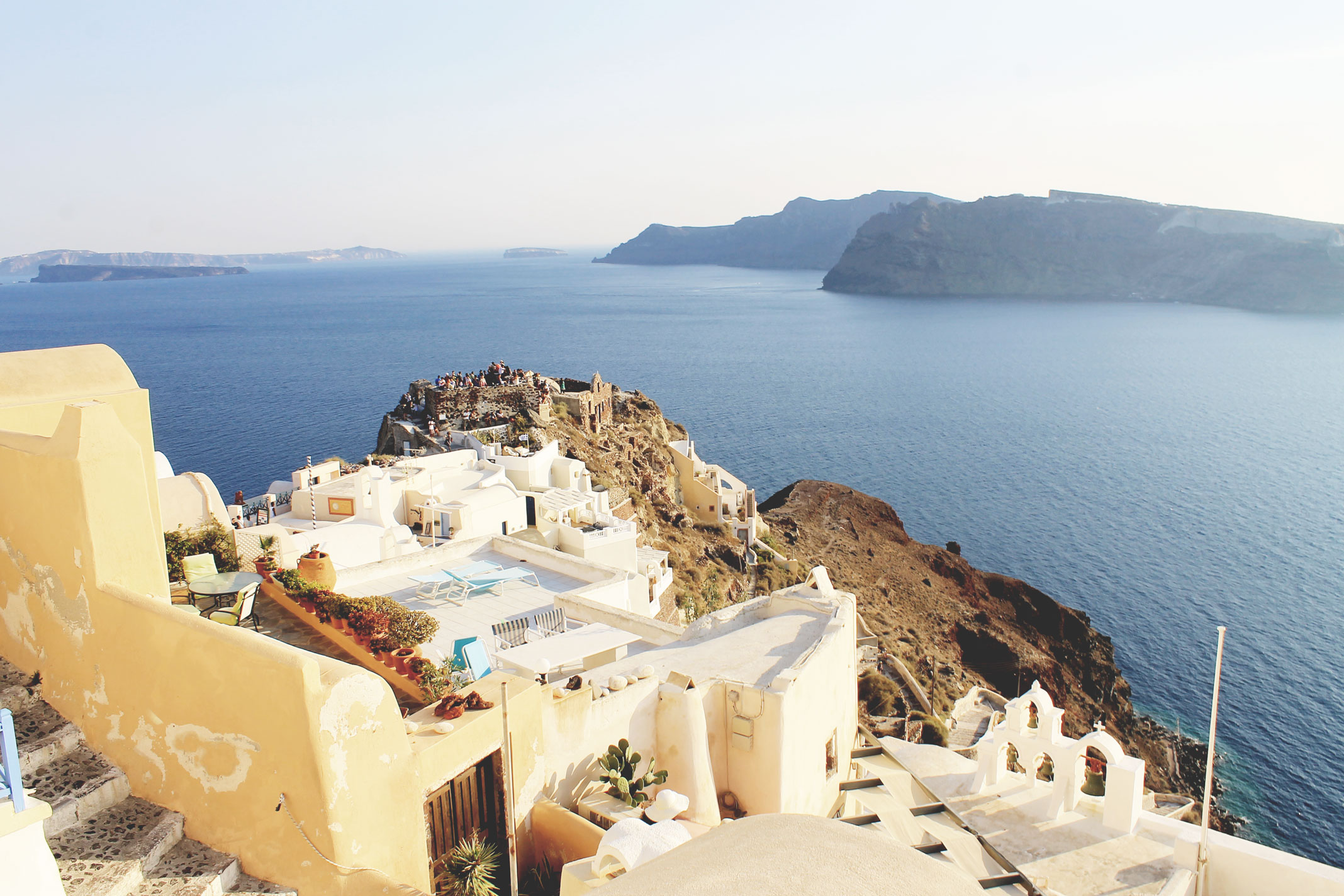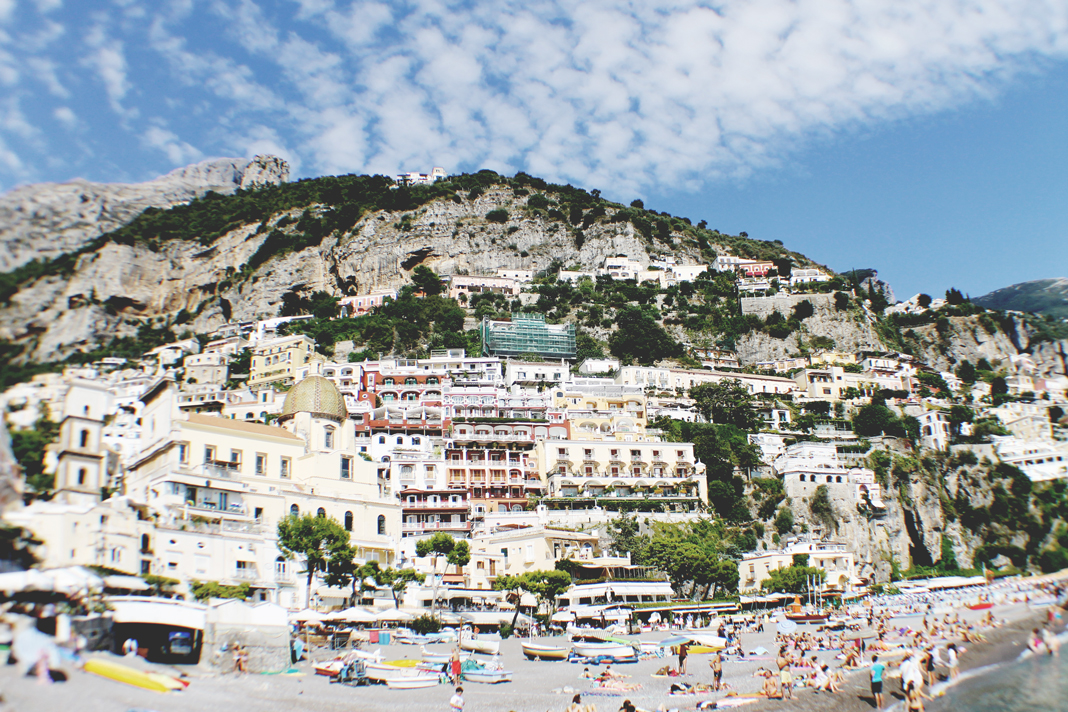 Positano
People might say that a lot of places may remind them of Positano.  But believe me when I say that once you've been, nothing can ever jog your memory of the one and only Positano.  It has a distinctive look and an even more irreplaceable culture.  The holiday vibe in Positano is one of allure and the place encompasses a true "dolce vita" ambiance.  One of the most beautiful coastal towns, I recommend sitting by one of the picturesque balconies and just gaze over the everlasting Mediterranean sunset.  The waters shimmer like crystals.  The air smells like lemons.  And the food, oh my, you'll be eating some of the most refreshing pastas of your life with a hint of, guess what, more lemons!  Do wear yellow, blue & white, or red & black to make your holiday here even more alive and vibrant in photos.  Though it is not in its own island, it truly radiates a vibe that is distinct to this tiny little part of Italy.  It cannot be copied…  There is only one Positano!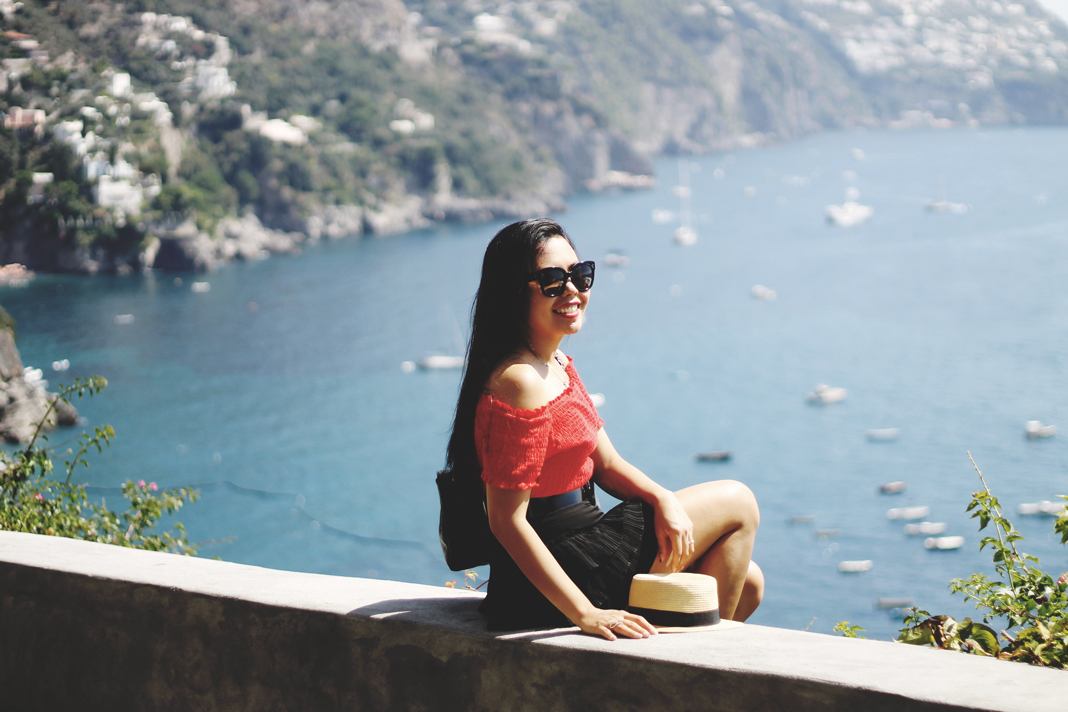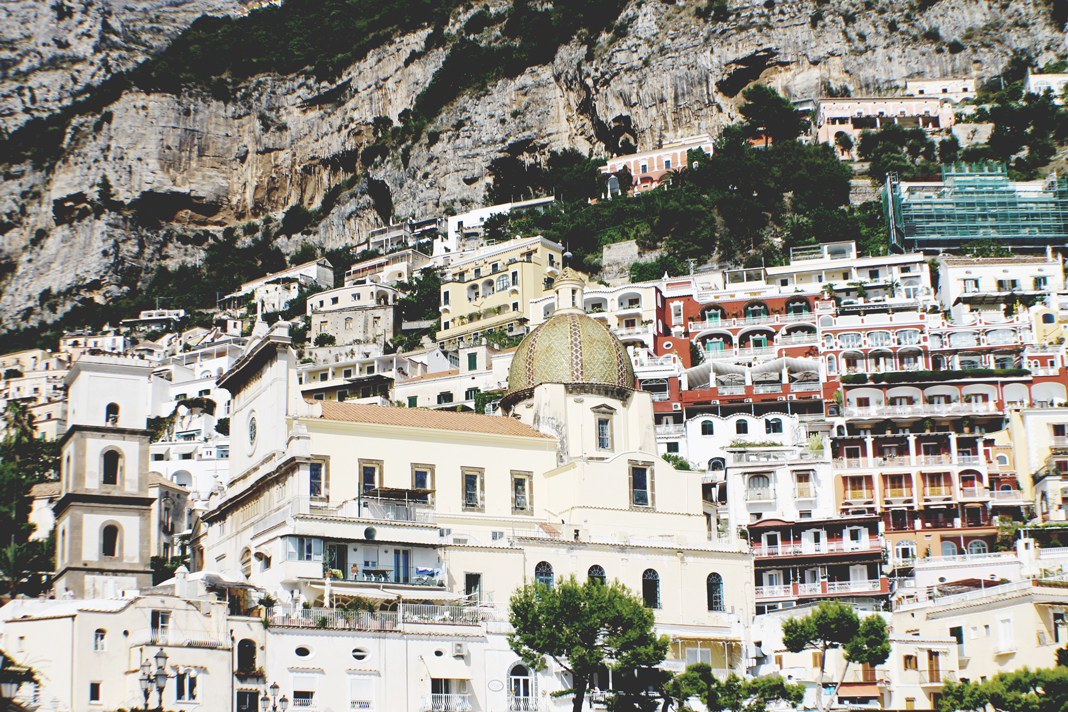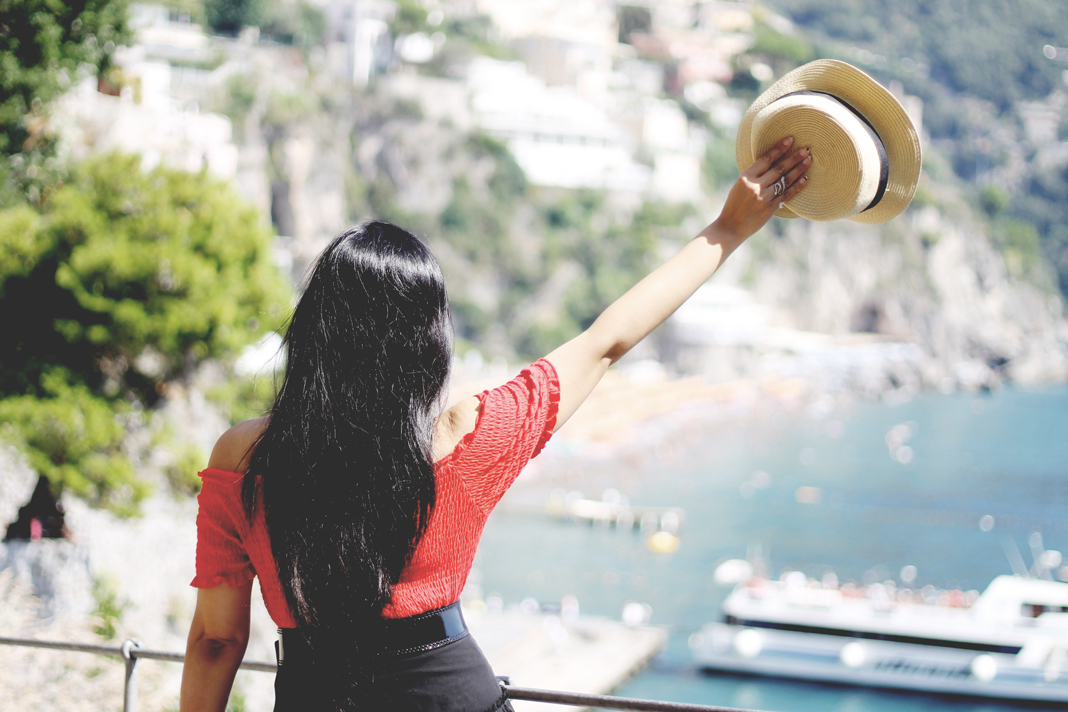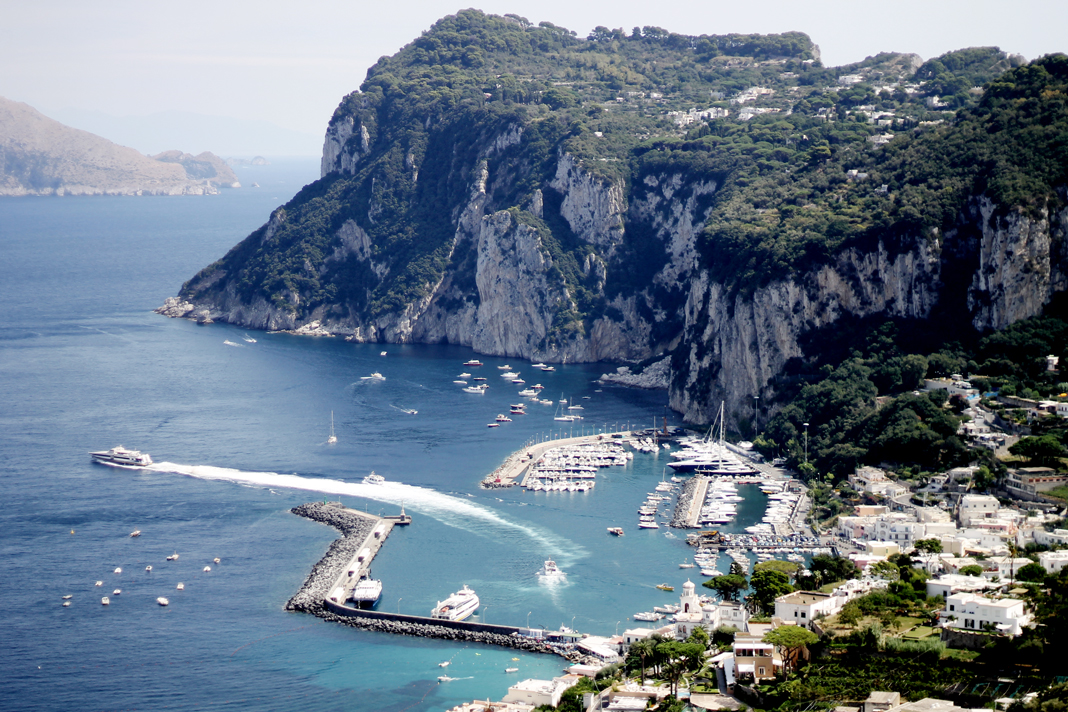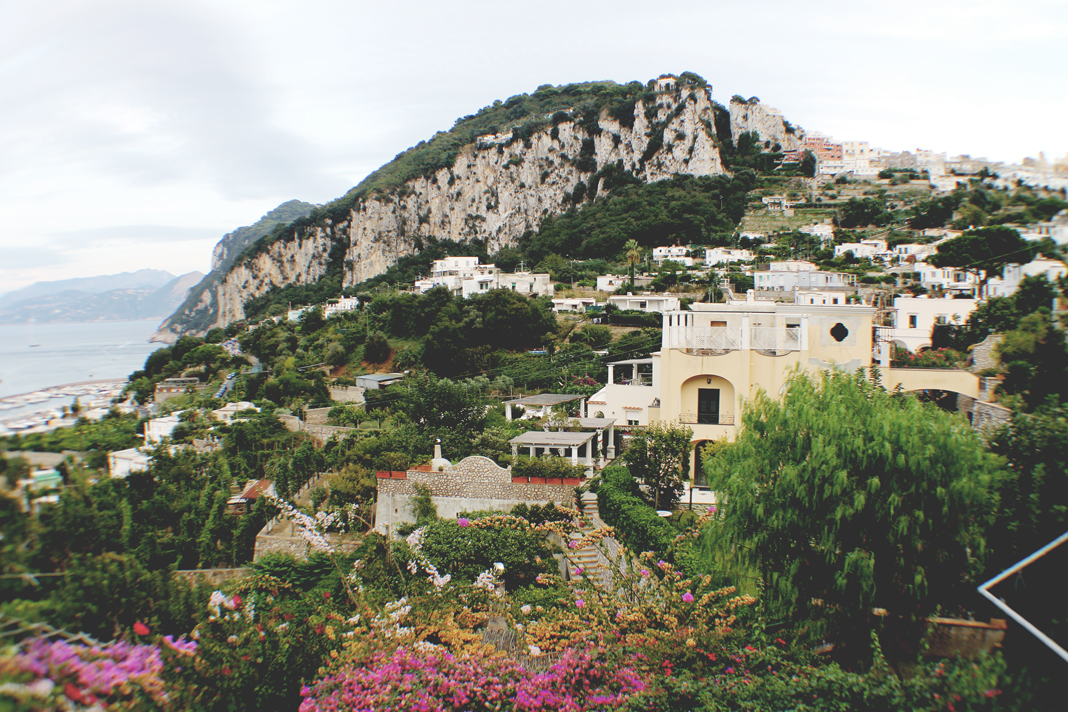 Capri
Perhaps you think Capri and Positano are quite similar but truly they are not!  Though it is just a boat ride away, I would say that the two coastal towns have quite the opposite appearance.  While Positano's main town is by the shore, the center of Capri is actually on top of the hill.  The views offered by the two are so different.  But what's the same is the "dolce vita" environment.  Capri is much bigger than Positano and has a lot more going on.  There are also more restaurant selections so the seafood choices and pasta varieties are plentiful.  If you want a proper holiday filled with amazing food and ambiance, stay for a few days to a week in Positano and a few days to a week in Capri.  Trust me, it may be expensive but the memories you will make will be worth it.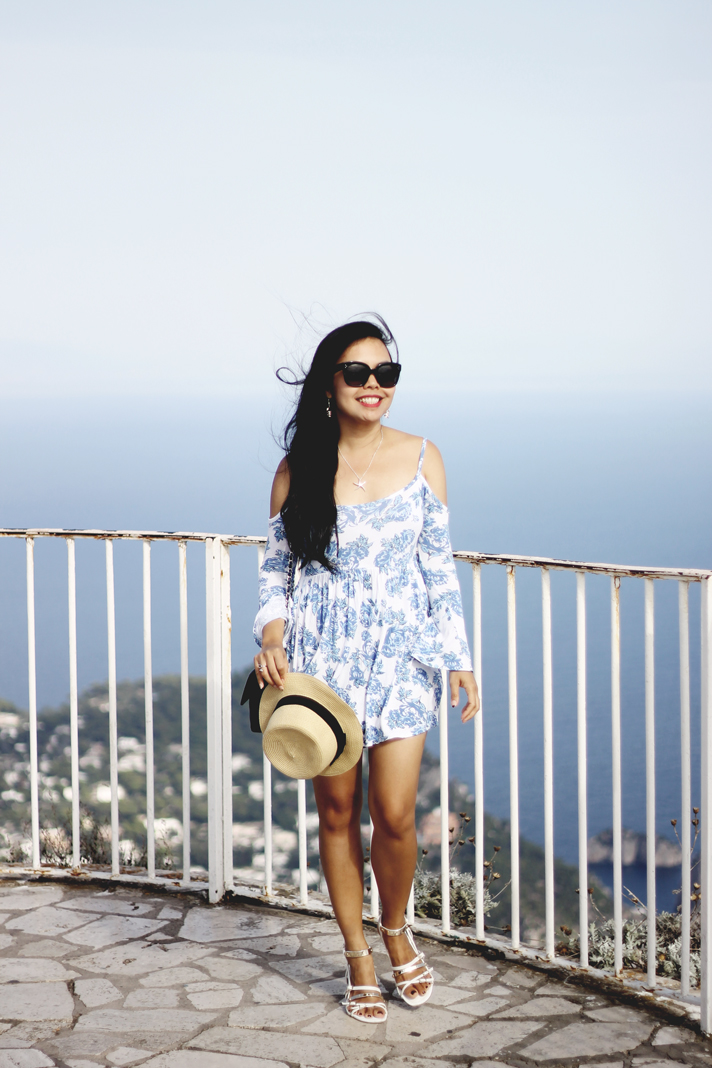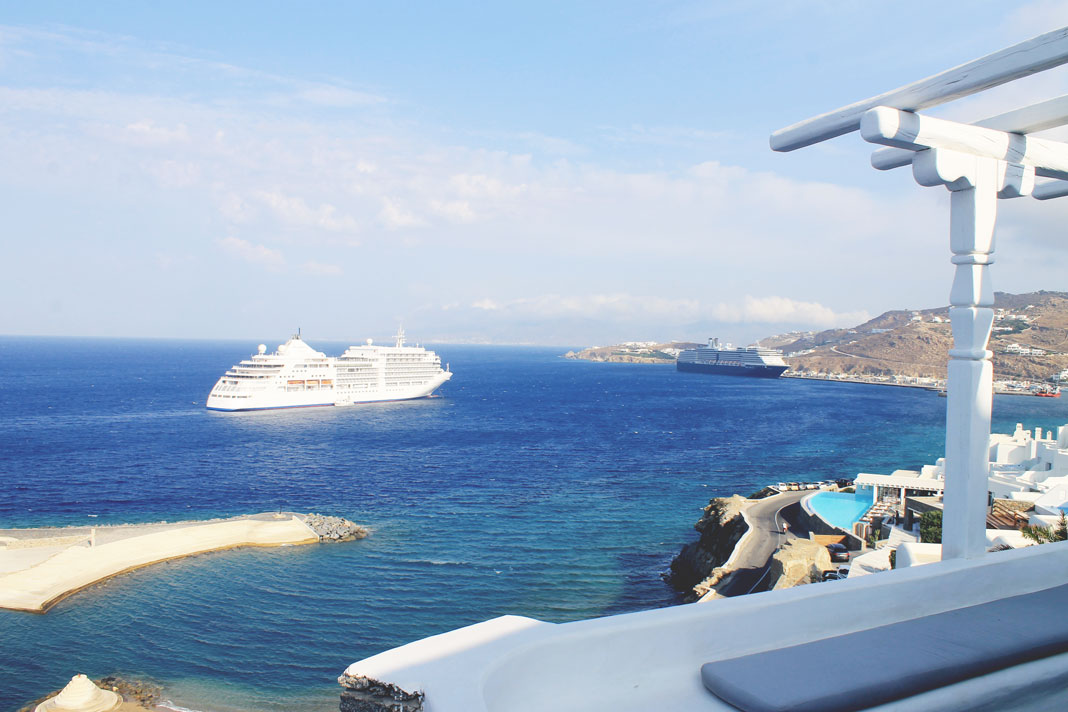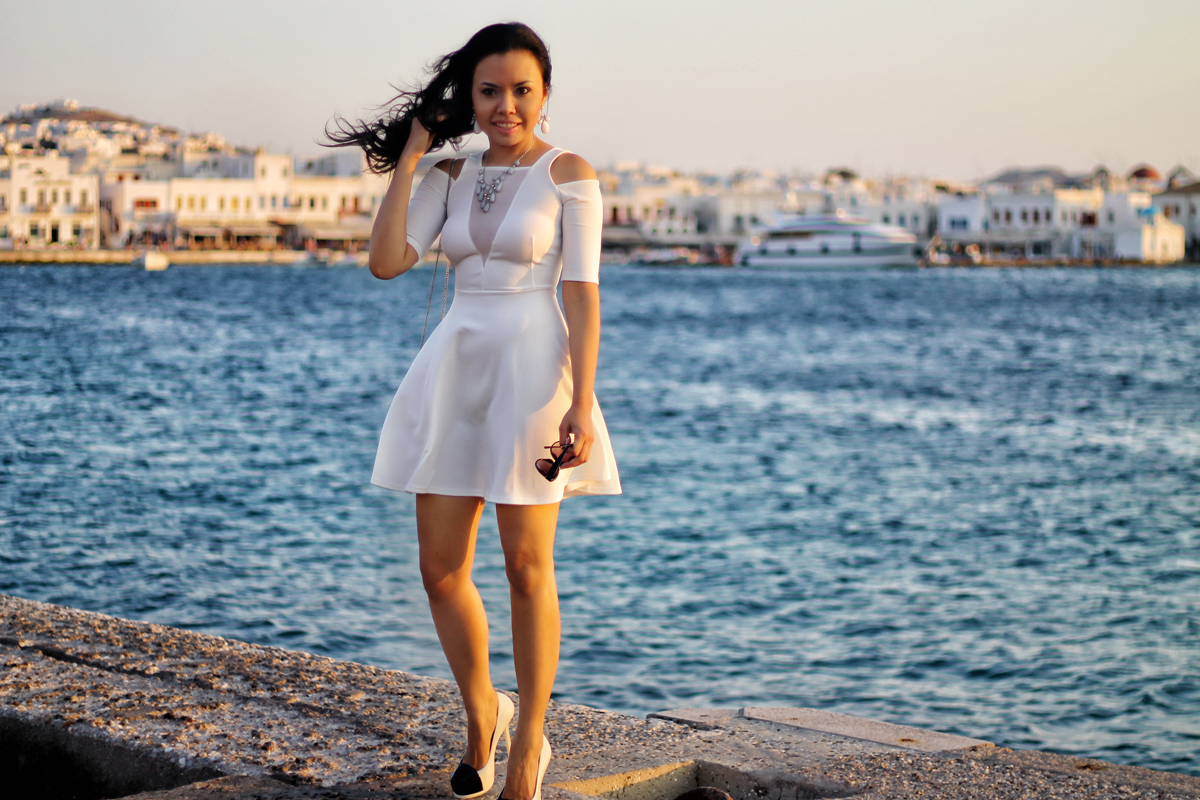 Mykonos
Many people may not know what's to see in Mykonos because really it's just another island in Greece, right?  While it is just another island, but it is not just any island.  It is THE party island of Greece.  If you don't go to Mykonos while island hopping in Greece, it is like being in Nevada but not going to Las Vegas.  Much like Santorini, the white alleyways of Mykonos are open until the hours of the morning.  And while you may be thinking that the "party scene" is not your cup of tea – think again!  The atmosphere here is so vivacious.  Kids, teens, families and even the local grandmas and grandpas are up all night – enjoying life!  Drinking, eating, talking, laughing, shopping and having your feet tickled by small little fishes at midnight (supposedly eating your dead skin away) are all part of it.  In the day, the living is easy.  Just hop on your ATV rental and you'll know what I mean!  You'll be riding away on your ATV with horses on your trail from sunrise 'til sunset.  "Wind in your hair, don't care" attitude!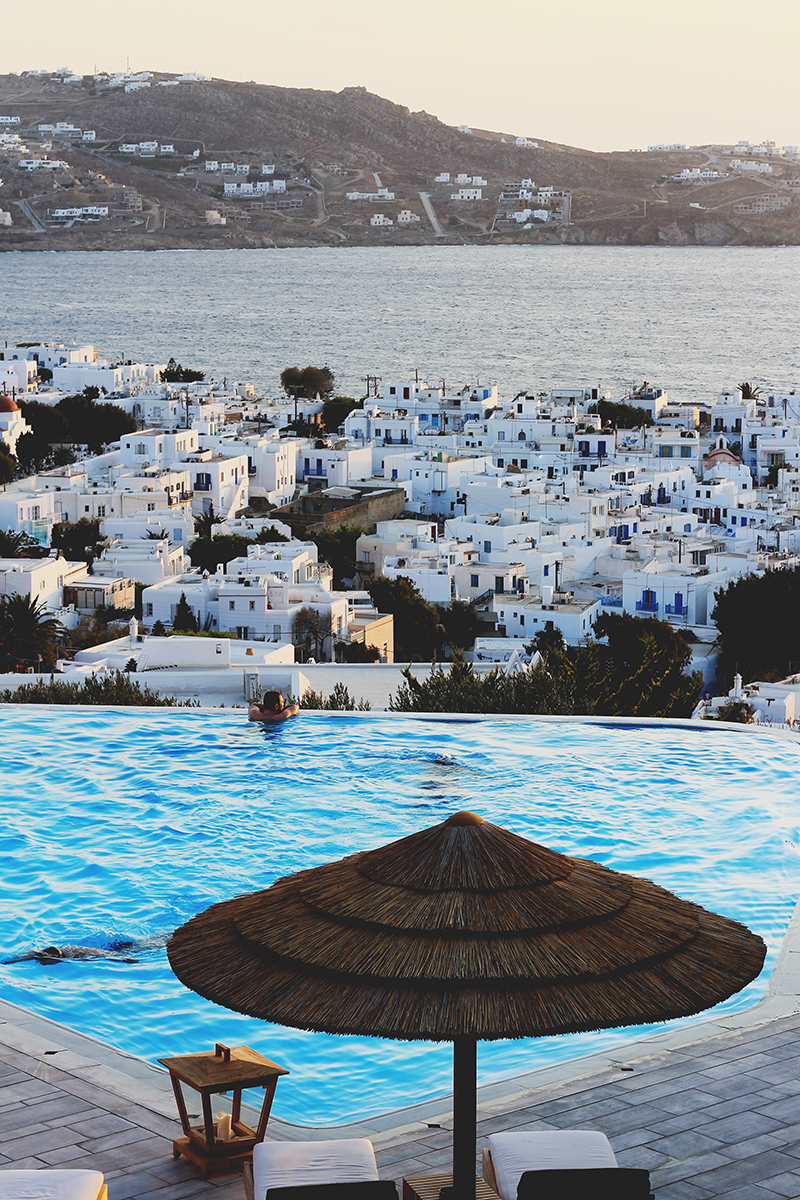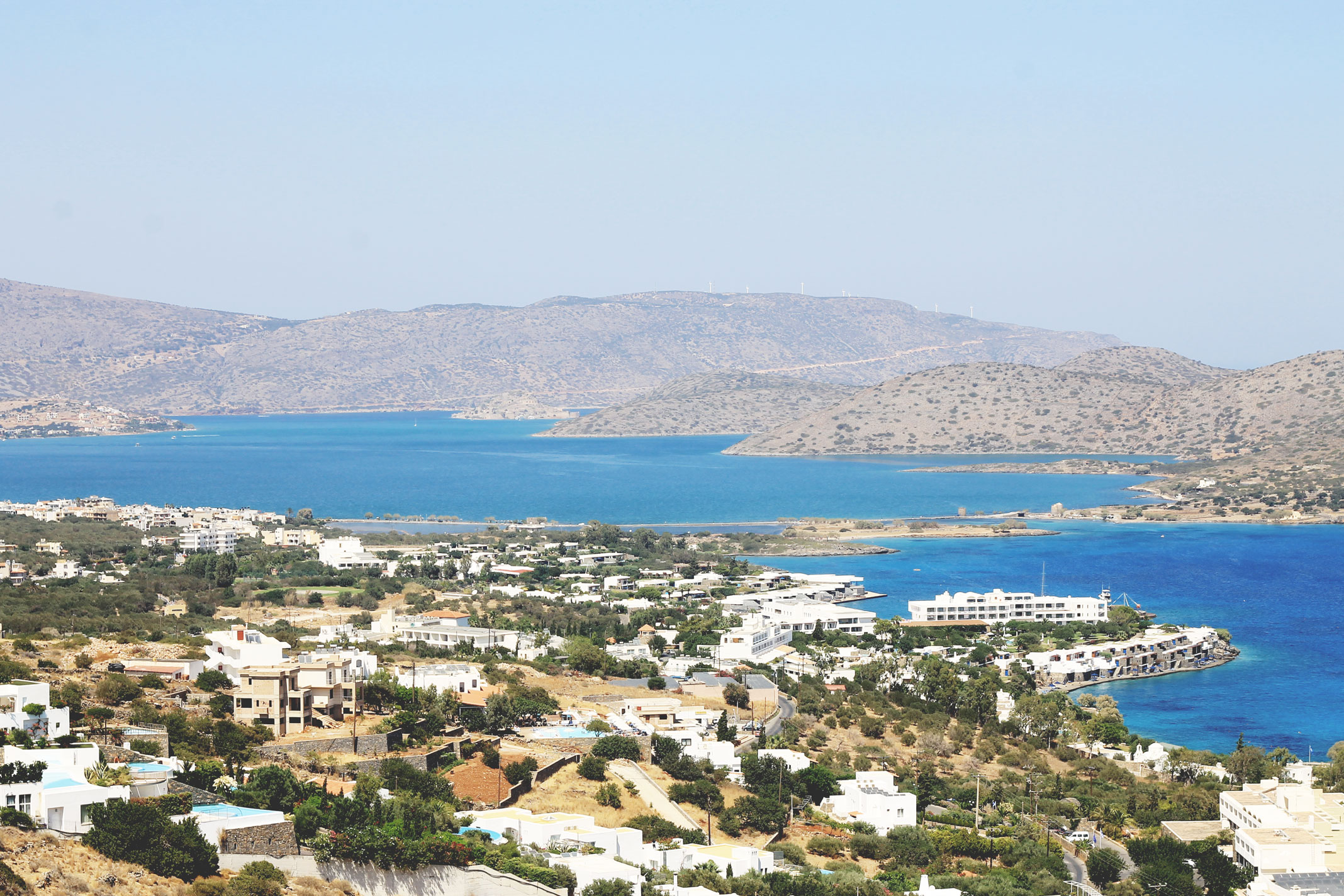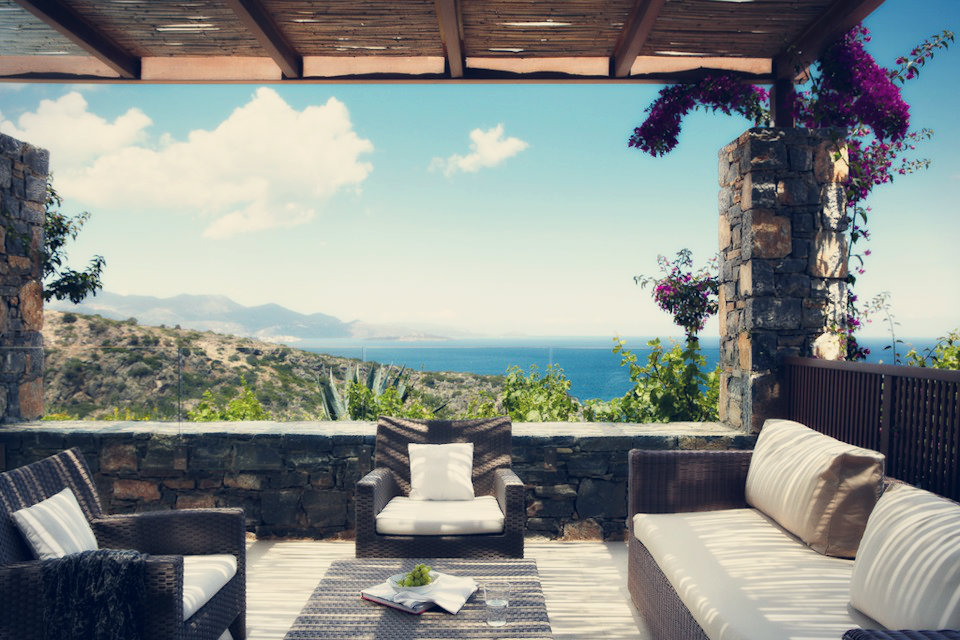 Crete
Not many people know it but Crete is the largest of the Greek Islands!  It is also the most populous and most of the locals here do not want to be called Greek, but Cretan.  It could be its own country, actually.  My husband and I arrived in Crete on one of the most beautiful summer nights we've ever had in our lives.  The moon was shining so brightly and its reflection in the sea was so sublime that I completely forgot why I love living in the city.  There was abounding seafood and for those who are a lover of the Mediterranean cuisine, you will be in a gastronomic paradise.  Since the island is big, you might need a couple of weeks or more to see it all.  The Greek history is transcendent and a lot of Greek mythology was actually based in this Aegean island.  Again, the sea glitters like diamonds.  And visiting the many ancient ruins will leave you cultured and cultivated.  This island is intriguing as it is charming!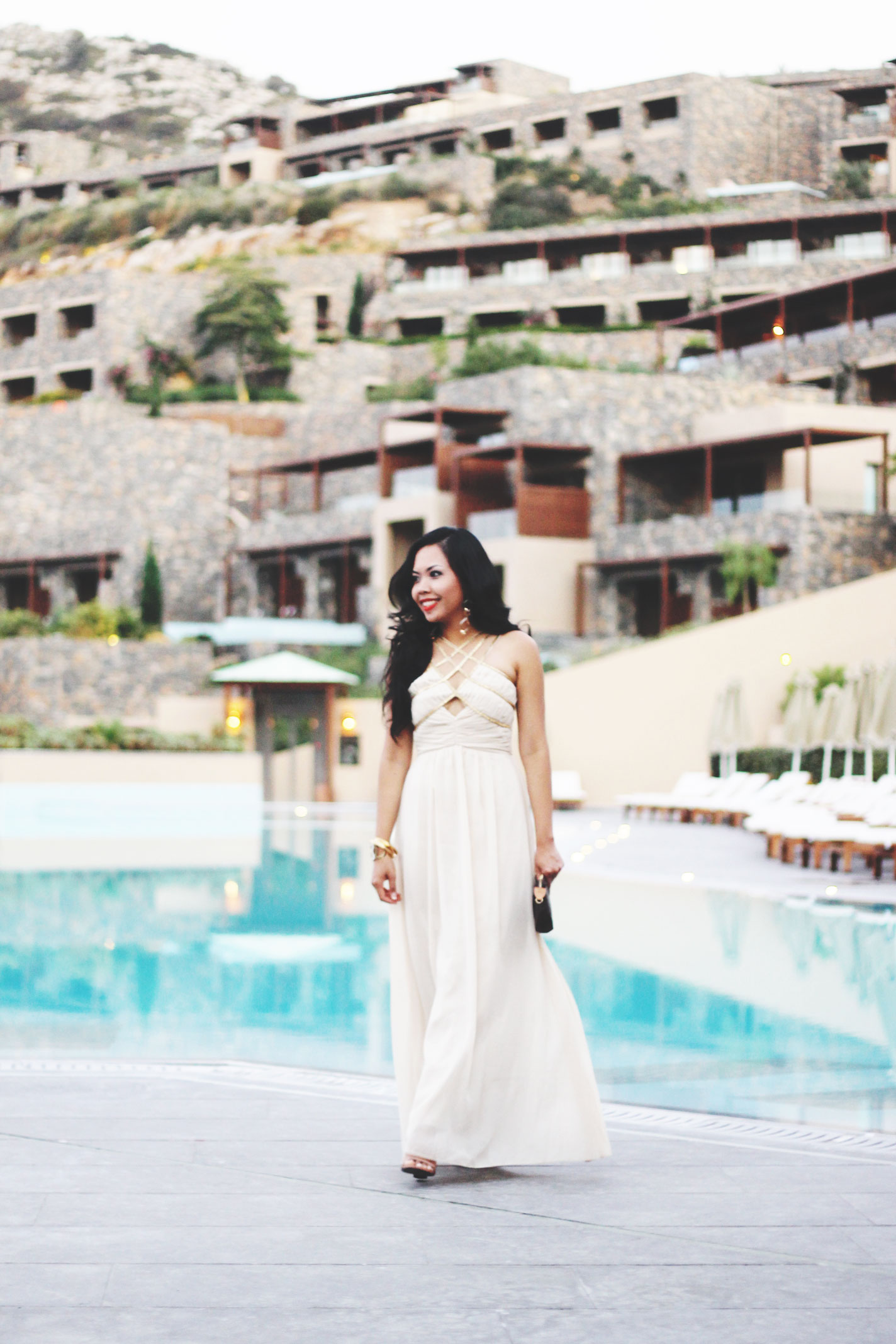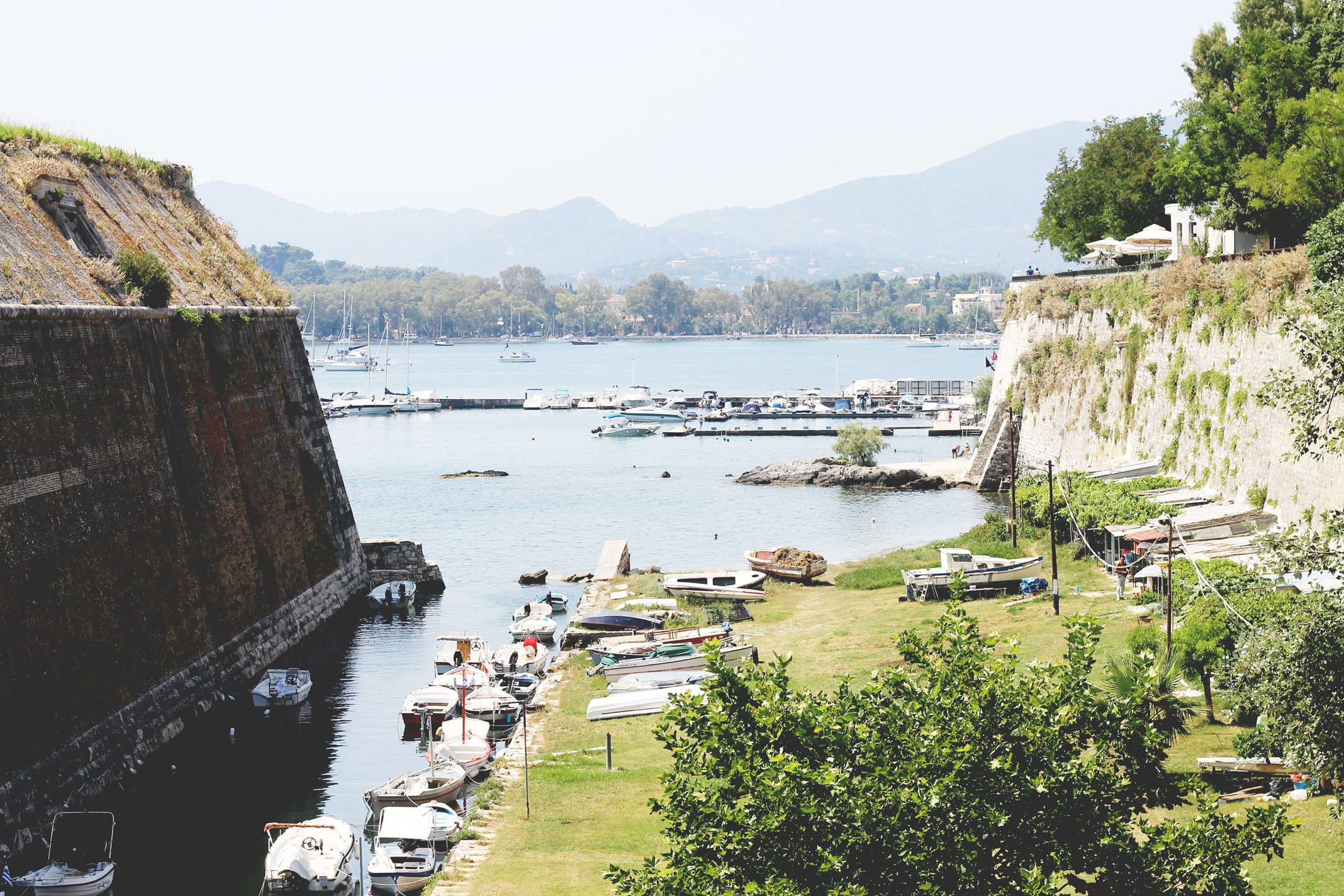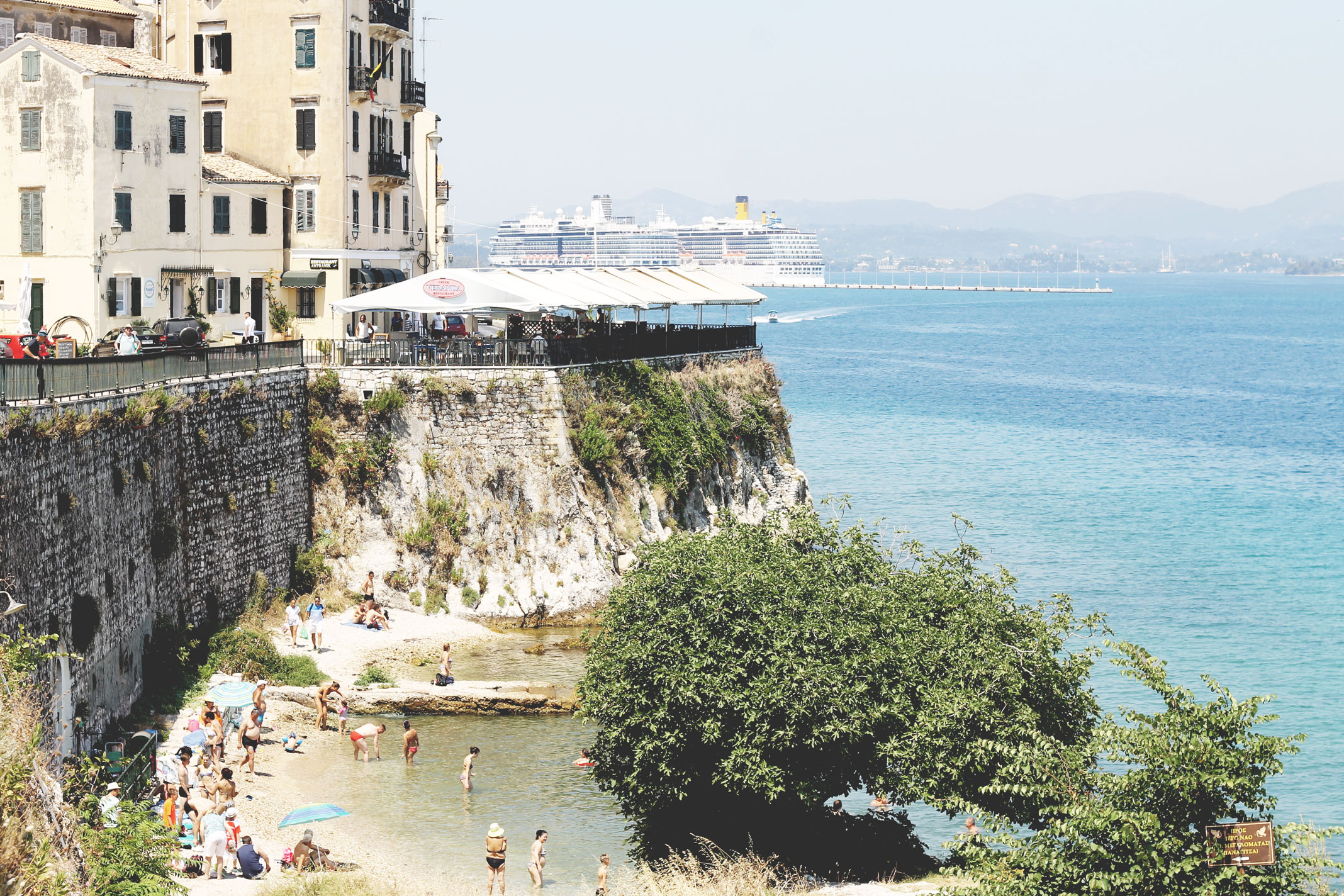 Corfu
Corfu is another island just a tiny bit off the main island of Greece located in the Ionian Sea.  It has such a different vibe compared to the Mykonos & Capri and has quite the energetic history.  Its history is filled with battles and conquests from the beginnings of Greek mythology to modern times.  Its old town is unbeatable for strolling and plenty of beaches will beckon you!  It's not as expensive as Mykonos or Santorini and still has that cosmopolitan charm that the Greek islands are known for.  Emanating in its traditional character, it is a true jewel by the ocean.  Your days here will be lazy and hazy – filled with sun, sea and seafood!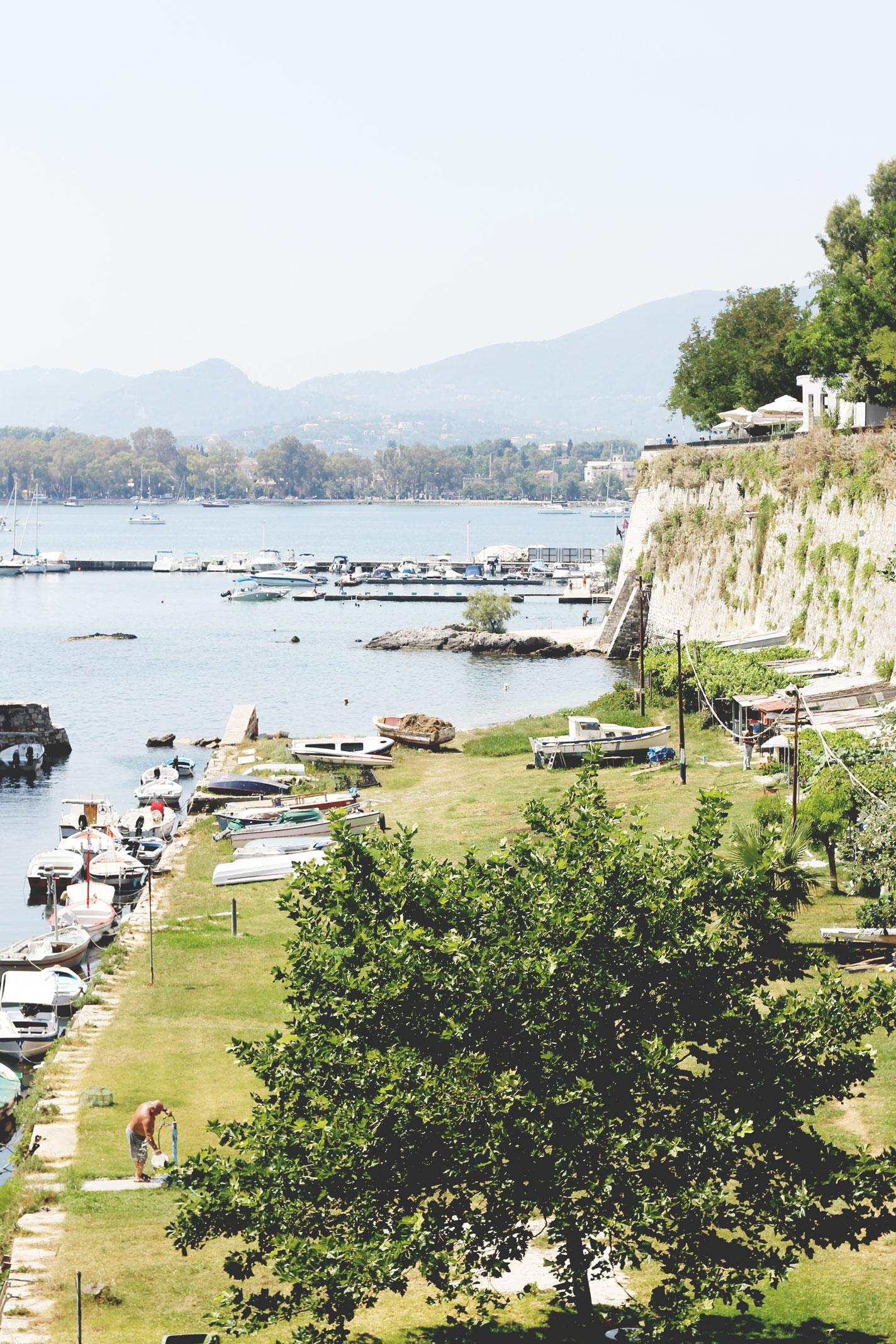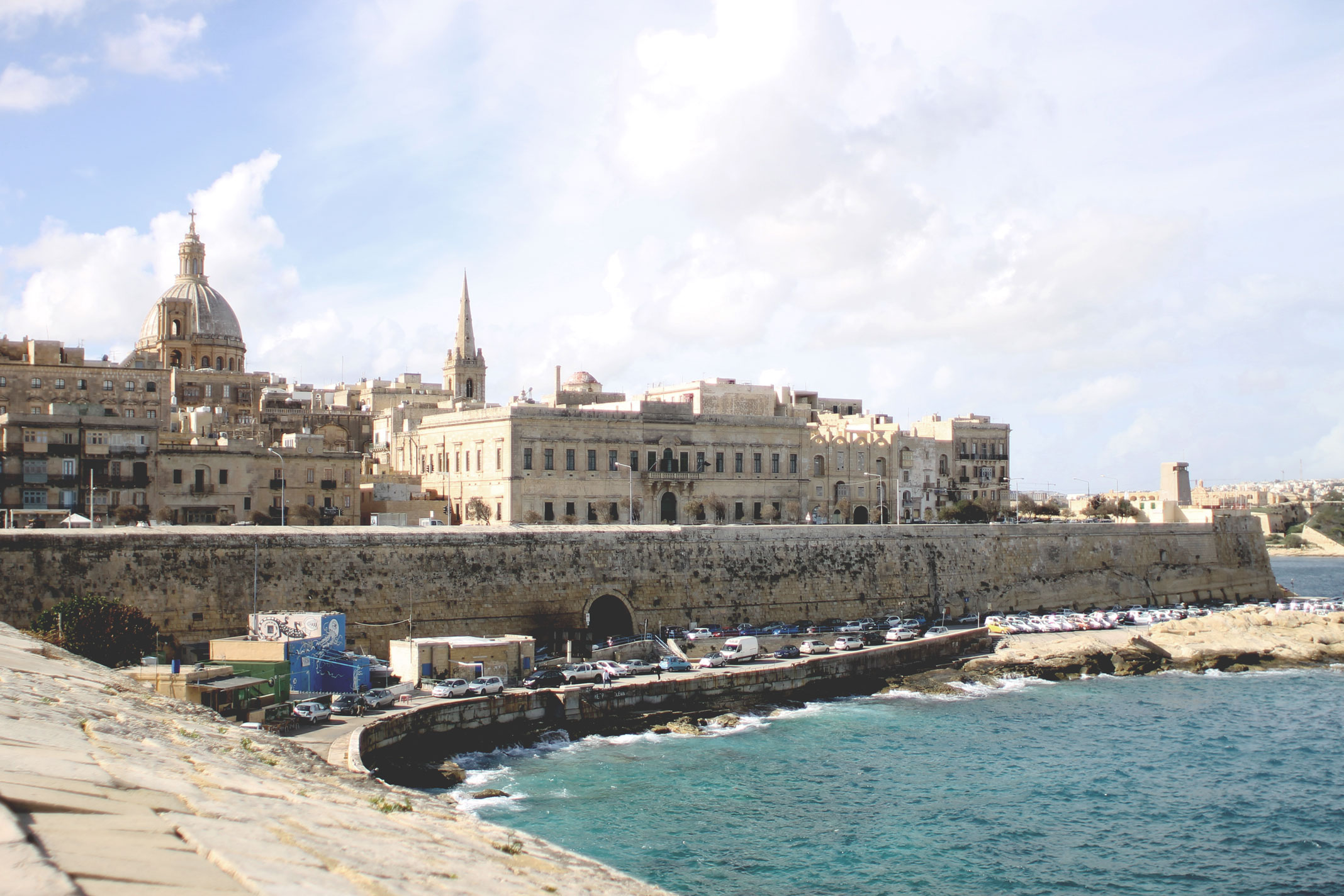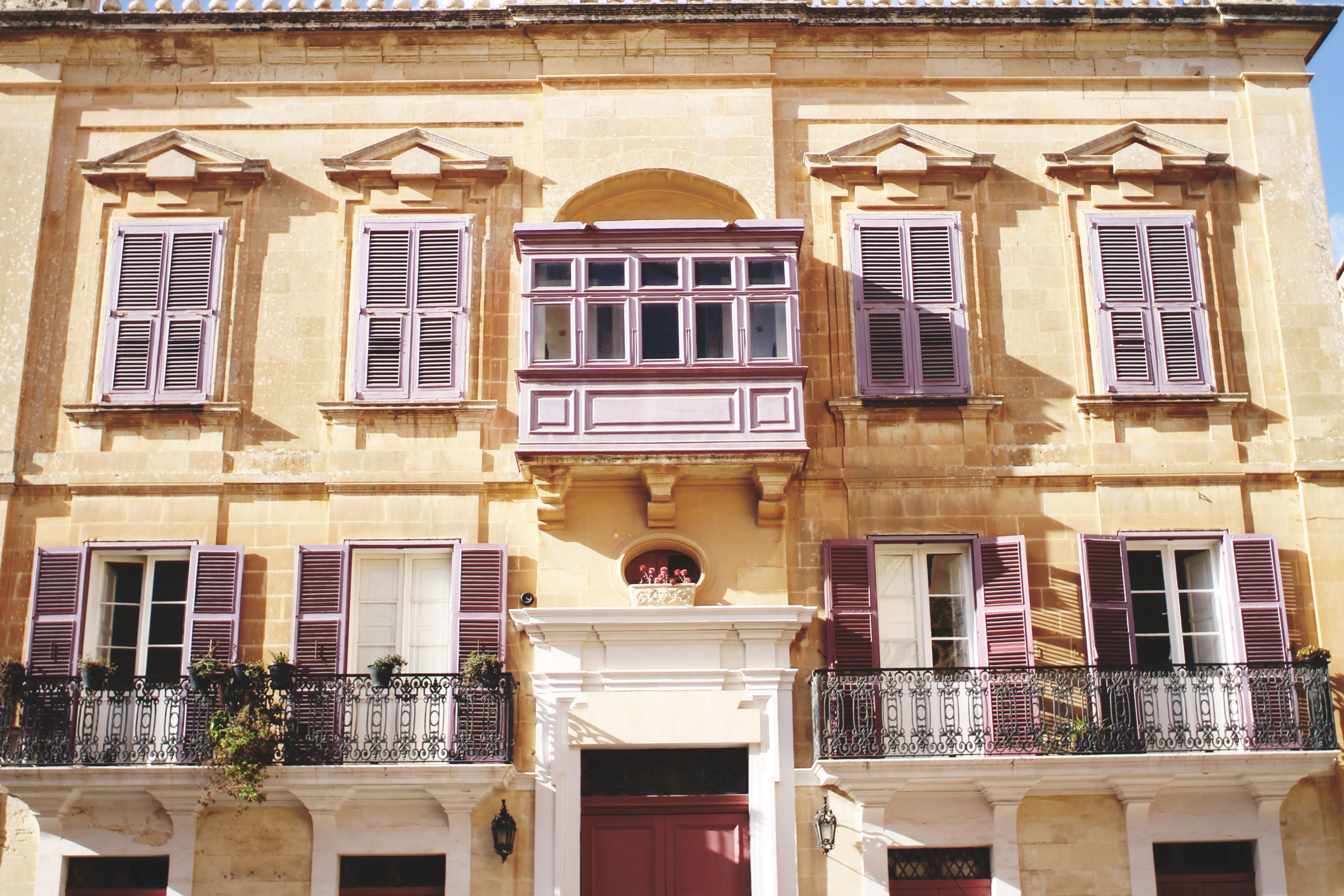 Valletta
The very first time I saw the grand harbor of Valletta, I nearly gasped of excitement!  The sky seemed changed and the sun looked exceptionally bright!  This island nation is relatively close to Africa and the Middle East and maybe that's why the setting appeared unlike the rest of Europe.  This beautiful capital was once part of the great British Empire and they've done quite well in keeping it clean and preserved.  There is so much mysterious beauty in Malta and it has one of the most diverse histories I've ever heard!  This only adds up to their charm because the Maltese are some of the loveliest people I have ever met.  The architecture is stunning and there are hundreds of medieval stairs and alleys that all lead up to the sea.  Every corner here seems magical.  And the food is marvelous!  An extravagant array of Mediterranean, Italian Indian and Arabic senses will greet you.  Your taste buds will be wanting for more!  Let's not forget about the ocean!  It is the kind of picture-perfect blue like the rest of the Mediterranean coastal towns!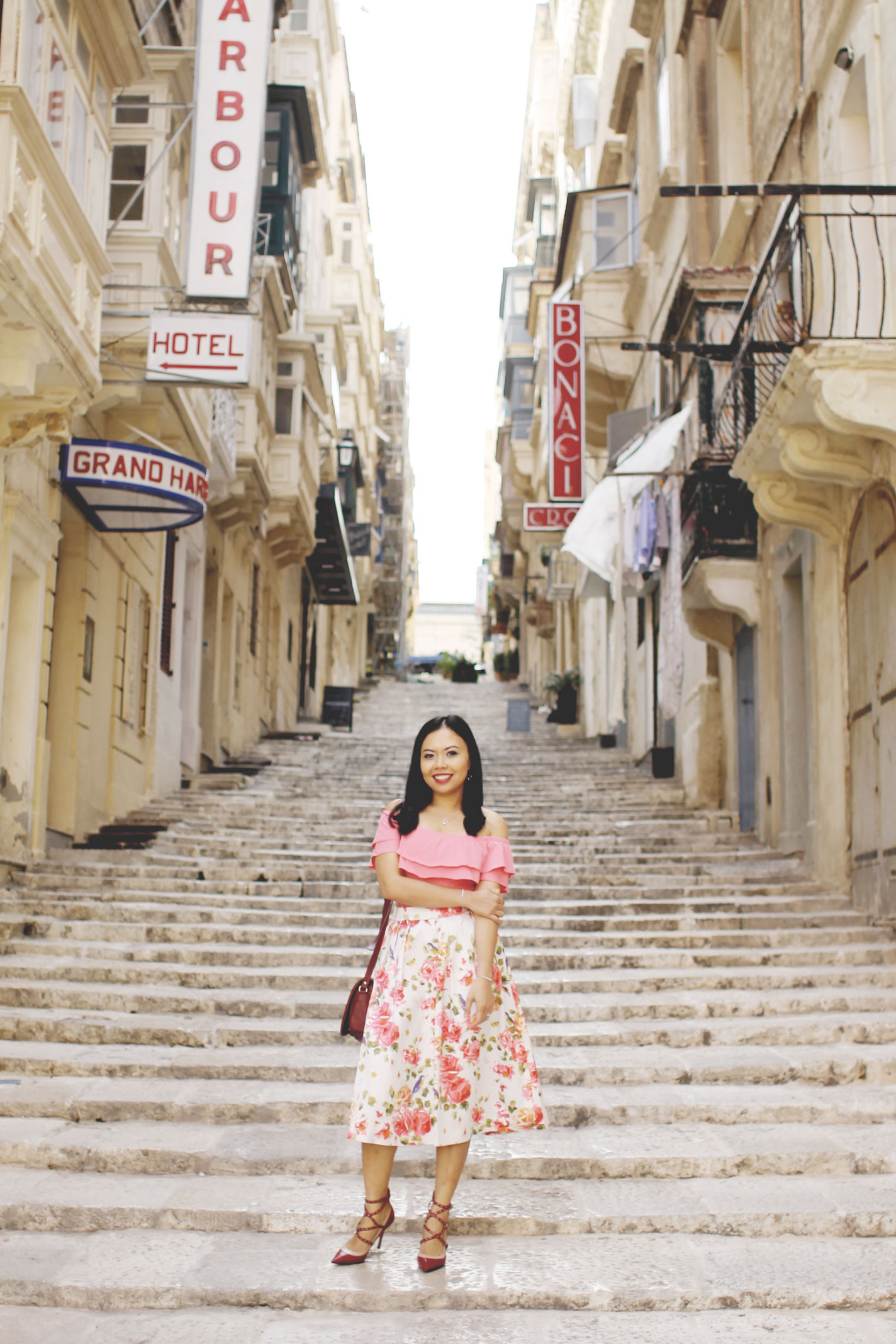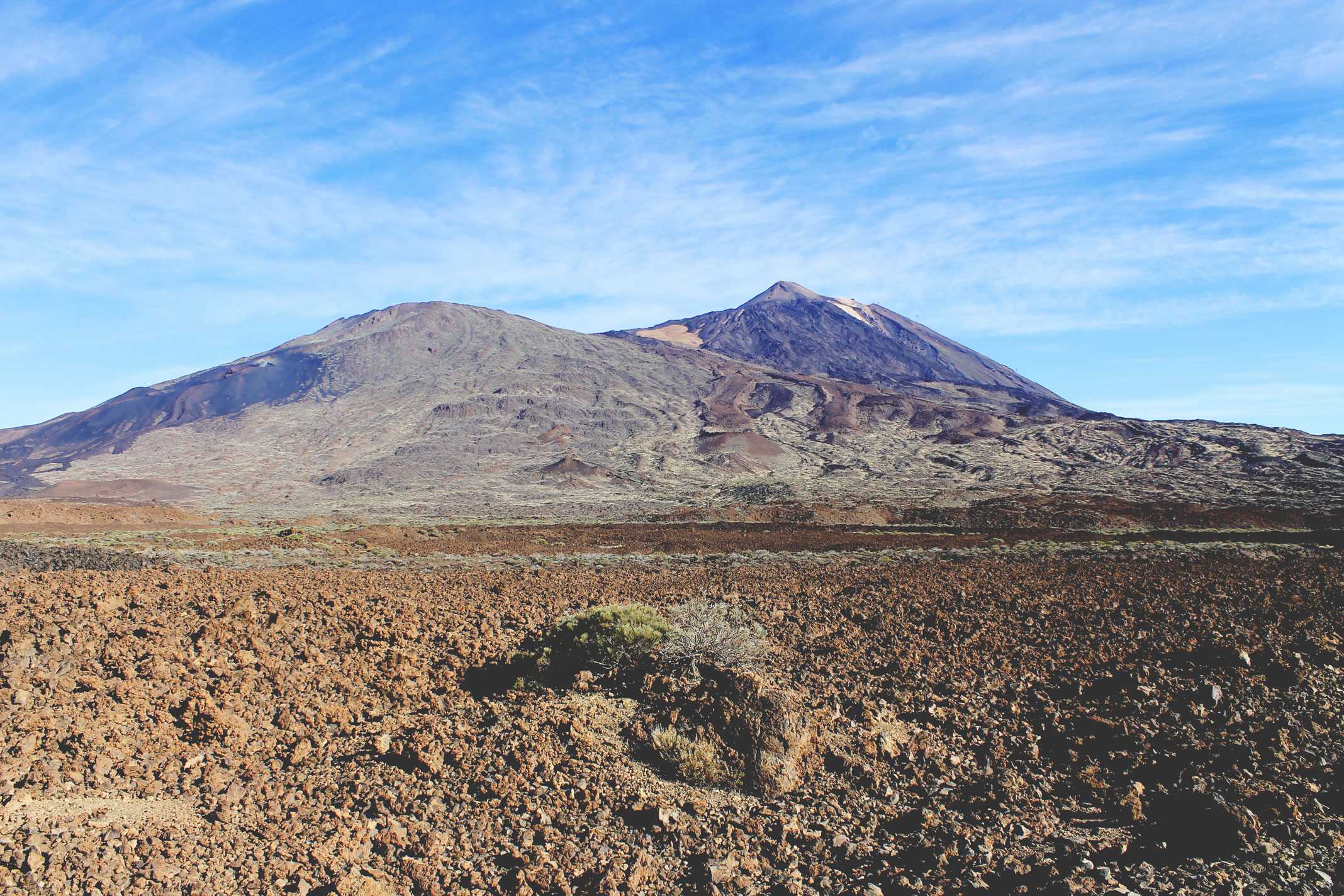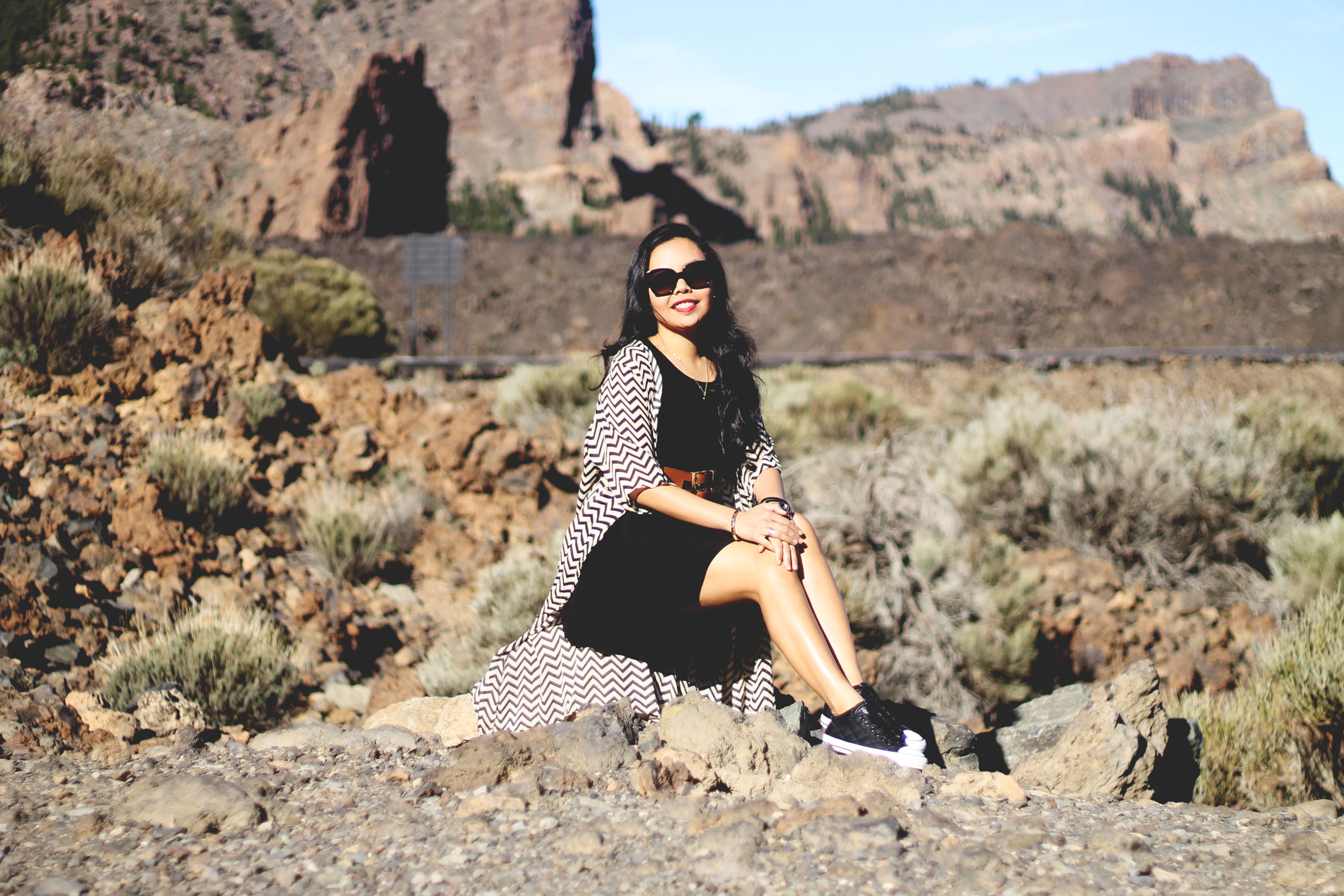 Tenerife
The capital of the Canary Islands, a group of islands in West Africa that belongs to Spain, I'm quite surprise that not many have ventured to this part of the world.  What I would recommend for this trip is to hire a car.  The reason is because the island is big and each part features a very different feel.  From the ancient villages snuggled deep inside the mountains to its towering cliffs, you will ride through the charisma of it all to get to the top of Mt. Teide. The adventures you crave for will all be satisfied here.  The atmospheric beauty of Mt. Teide is quite possibly one of the most jaw-dropping sights I have ever seen in my life.  If a part of Mars landed on Earth, it would be in Teide.  It was like being on another planet.  The island also has its own take on ancient Spanish food cooked by their grandmothers that are inimitable and modern flavors that are just as succulent.  The island is abundant in black beaches, beaches that feature the Sahara sand, natural volcanic pools and even an array of beautiful architecture.  This is what I would call a total island experience where there is truly something for everyone!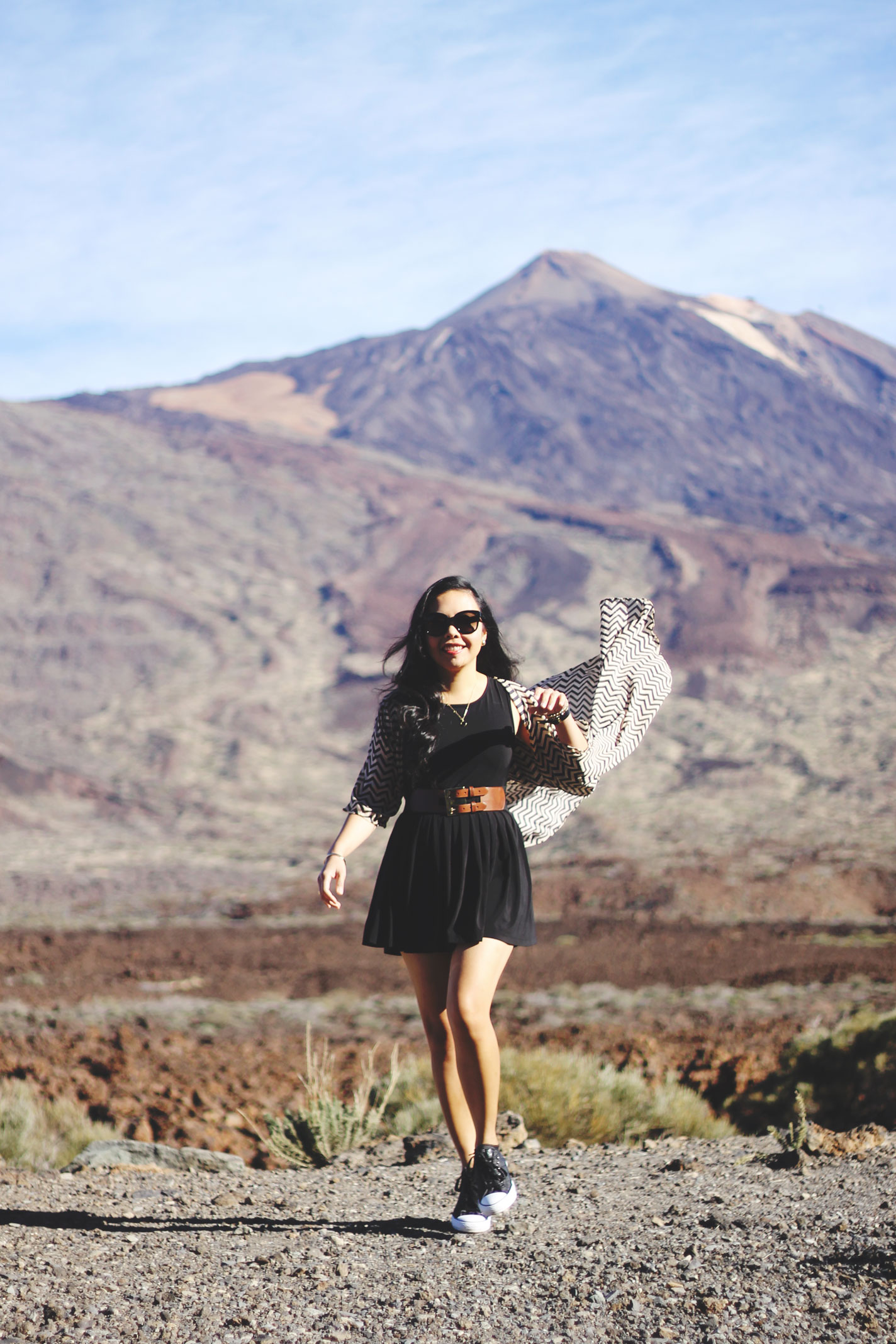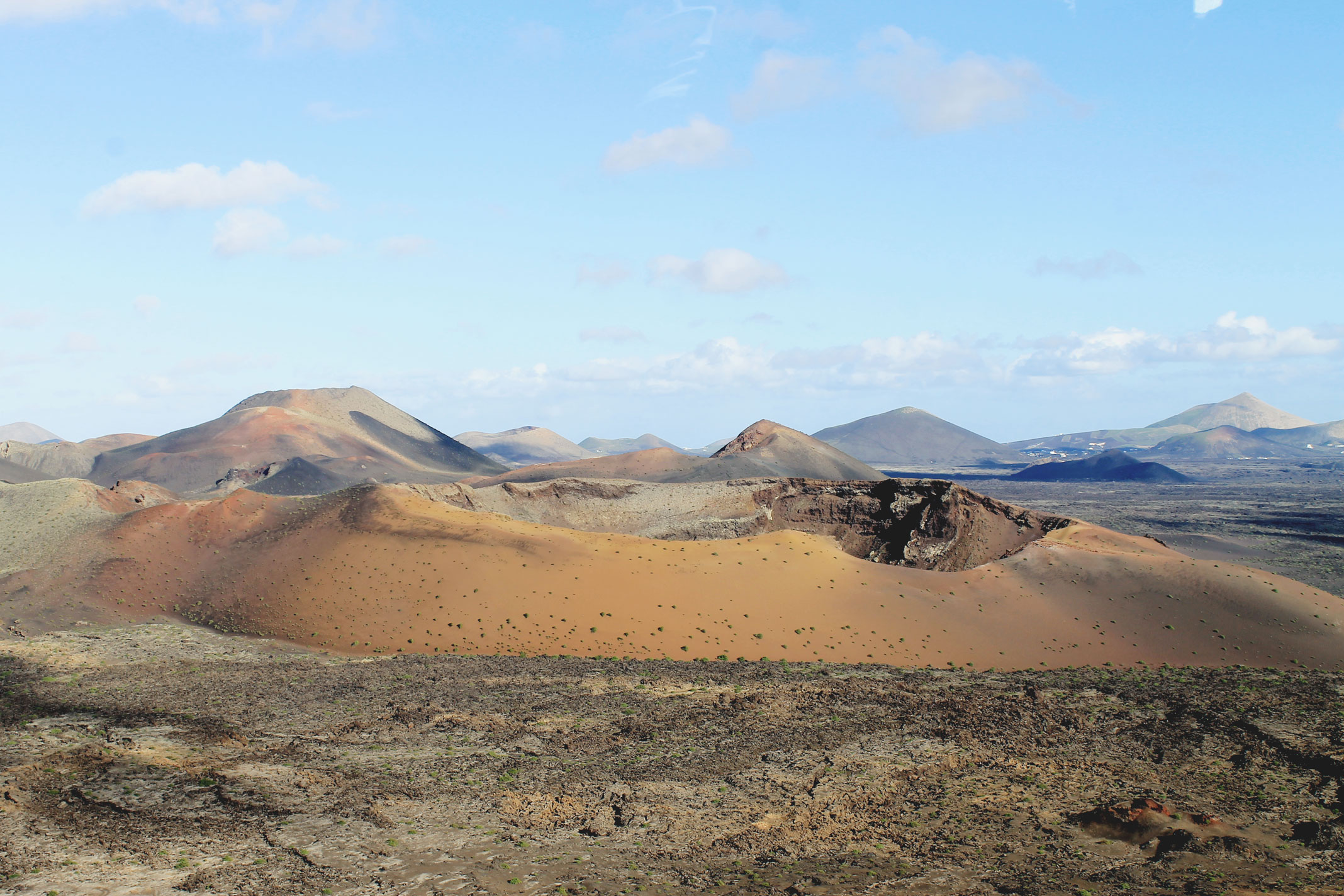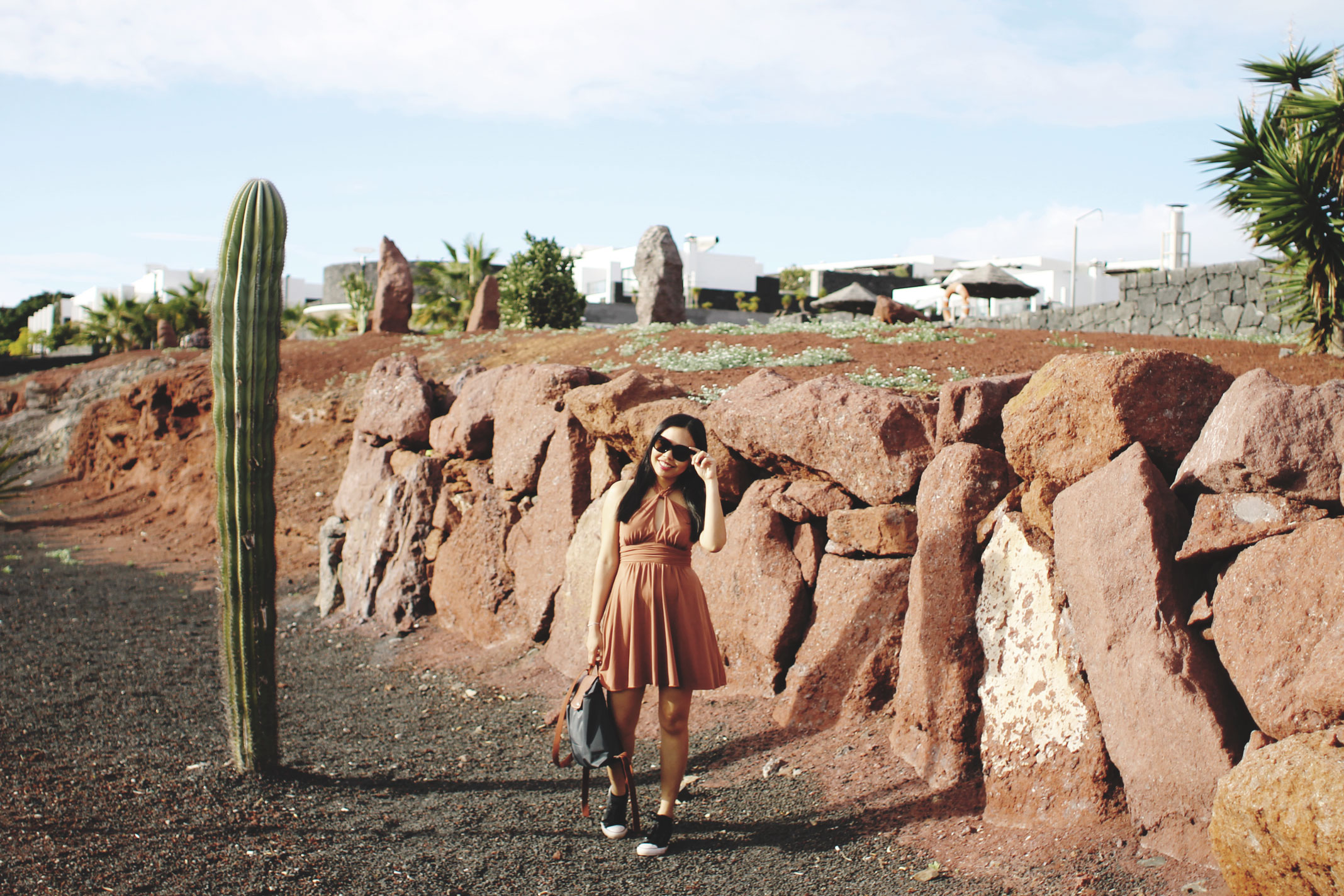 Lanzarote
I asked my husband one of the most breathtaking places he has ever seen in all our travels and he was quick to mention that one of them is most definitely the island of Lanzarote.  For many, Lanzarote is a true African paradise.  Again a part of the Canaries, a group of islands in Africa belonging to Spain, Lanzarote has quite the divergent feature in that it is the location of The Montañas del Fuego (Fire Mountains) or simply Timanfaya.  It is a national park situated on a small volcanic island in Africa that features over 100 active volcanoes.  Because of this, it is dubbed with a matchless "moon-like" landscape.  The beauty of this place is so rare that I can't even think of a single place on Earth quite like it.  Surrounding the 100 volcanoes are even rarer flora and fauna, beautiful black soil wineries, molten lava caves, and the most untouched beaches on our planet.  A ride around the coast will leave you awestruck in the unusual atmospheric beauty that this island possesses.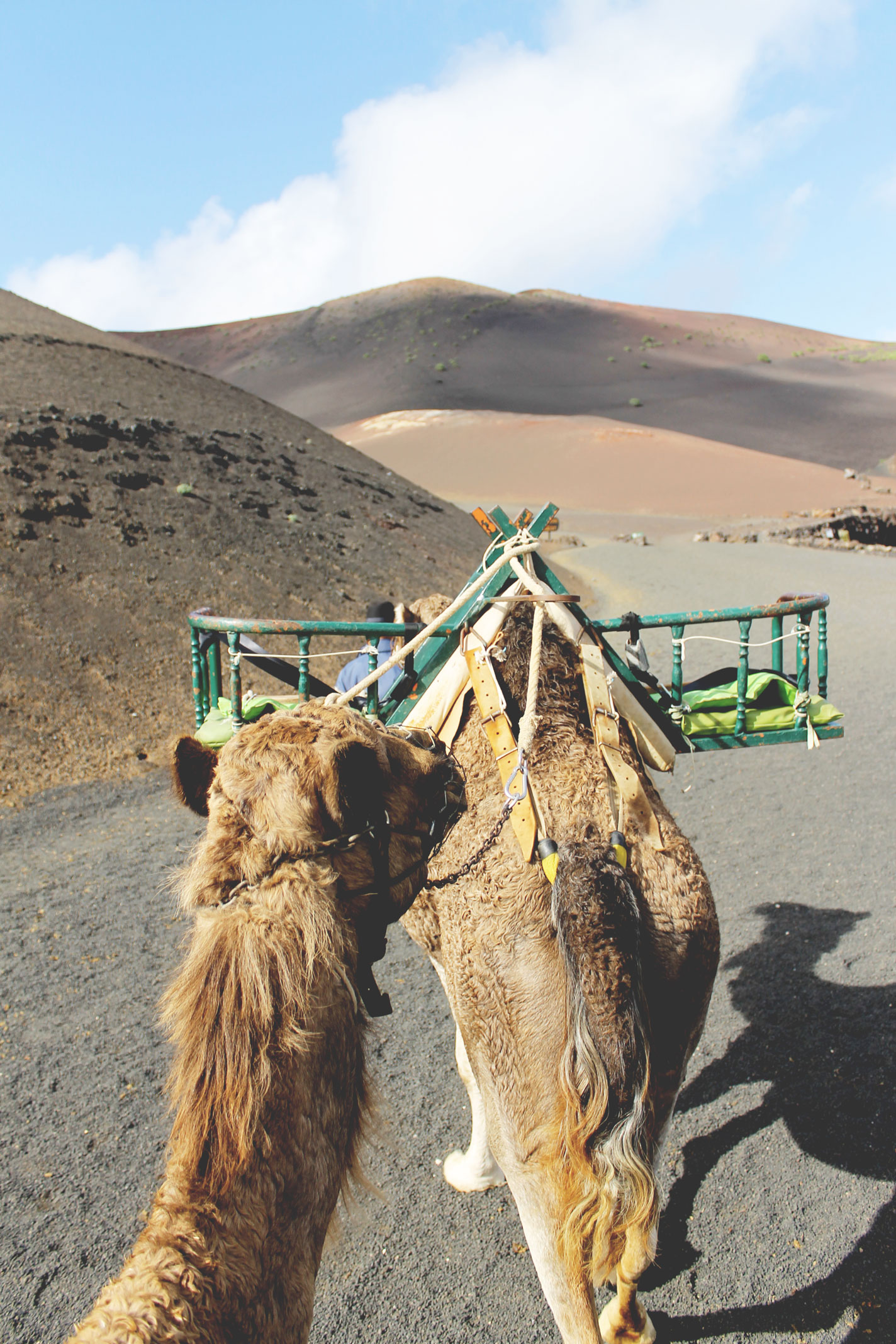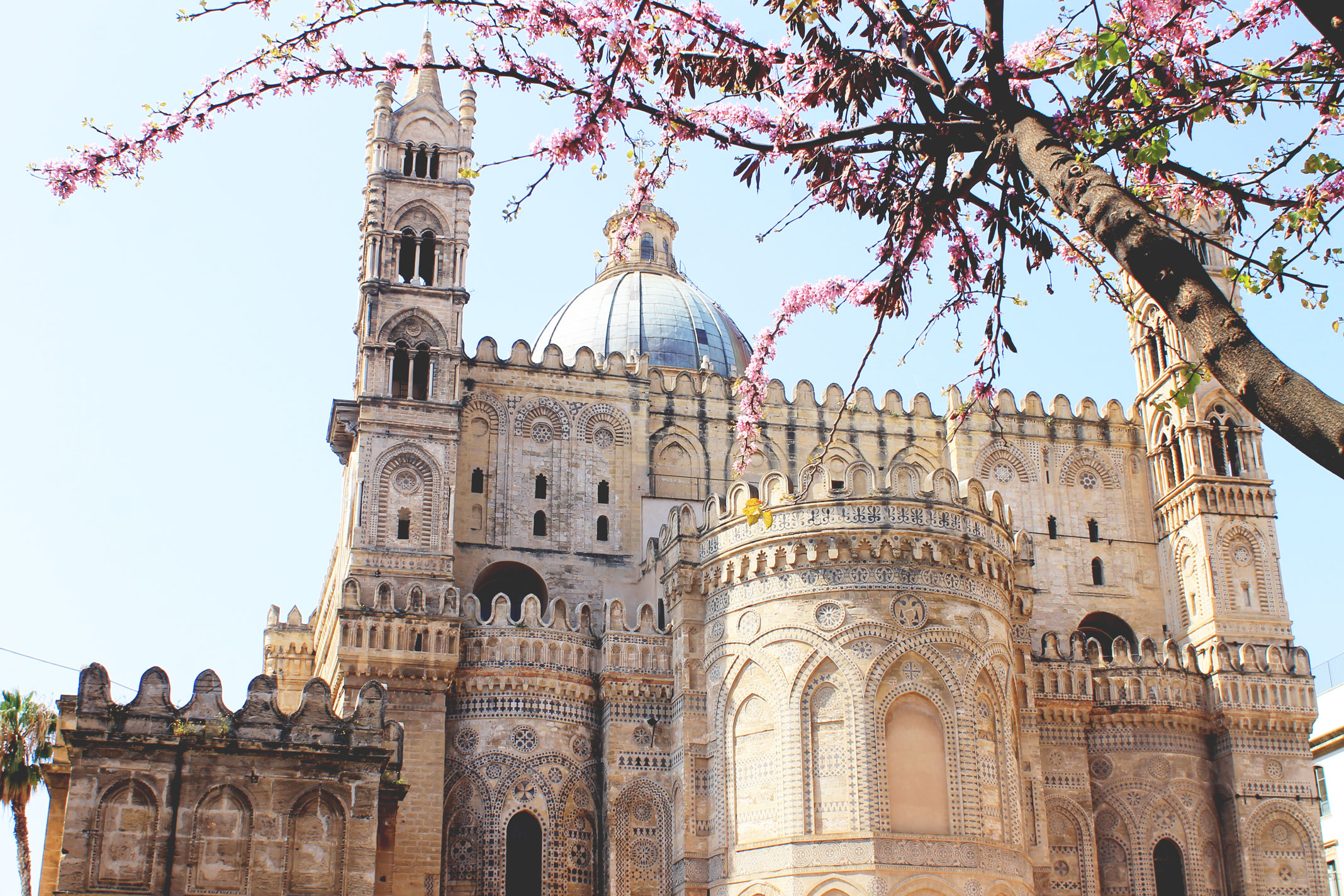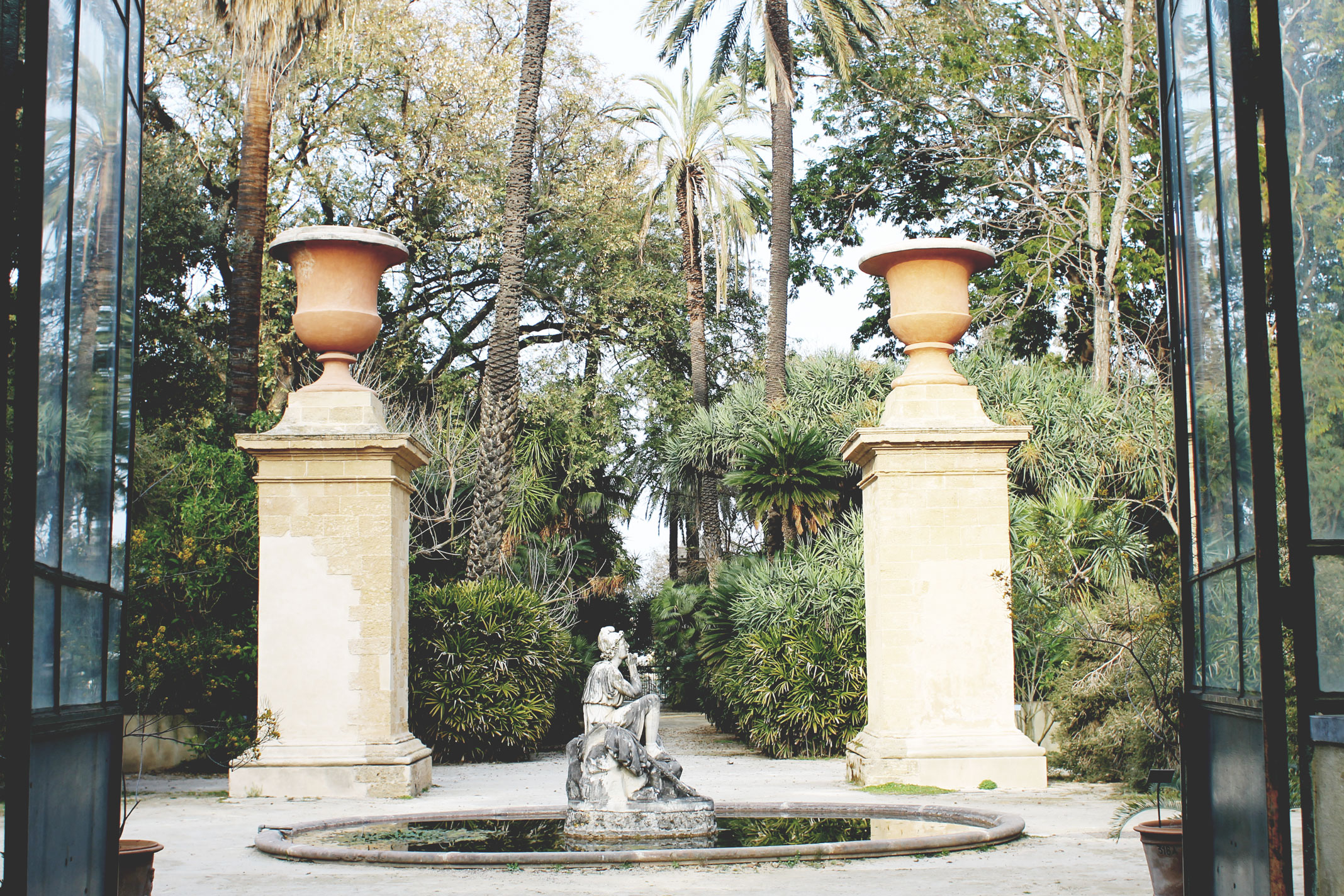 Palermo, Sicily
One of my latest journeys, I found Sicily a spot-on experience on stepping back in time.  Virtually left untouched since WWII, it has a raw and authentic air that leave you truly feeling like you have traveled in time.  Its capital, Palermo, is endowed with numerous UNESCO world heritage sites.  This is one of the few places that play host to various masterpieces of the Arab-Norman art and architecture.  The splendid fusion of Latin, Byzantine, Arabic, Renaissance and Islamic traditions can all be found here in one magnificent masterpiece of a city.  While the Cathedral of Palermo is a masterpiece of architecture, the Palatine Chapel was what truly made my heart leap and skip a beat!  The Church of the Gesù, a church that prominently features a masterpiece in baroque art was also heart-stopping!  In truth, my mouth was gaping wide open with awe the entire time I was here due to the superb beauty that is found inside its imposing cathedrals and mysterious chapels.  Also seeing a church that was half Arab and half Renaissance was quite the unforgettable sight.  It is no wonder that Caravaggio spent a good amount of time here!  Honestly, I have never seen so many masterpieces located in one place in the other island cities of Southern Europe!  Archimedes, Plato and Saint Paul – they all loved it here too!  Sicily is quite large and two to three weeks is probably a more proper timeframe to really see a vast amount of the island.  Sicily, we shall be back for you!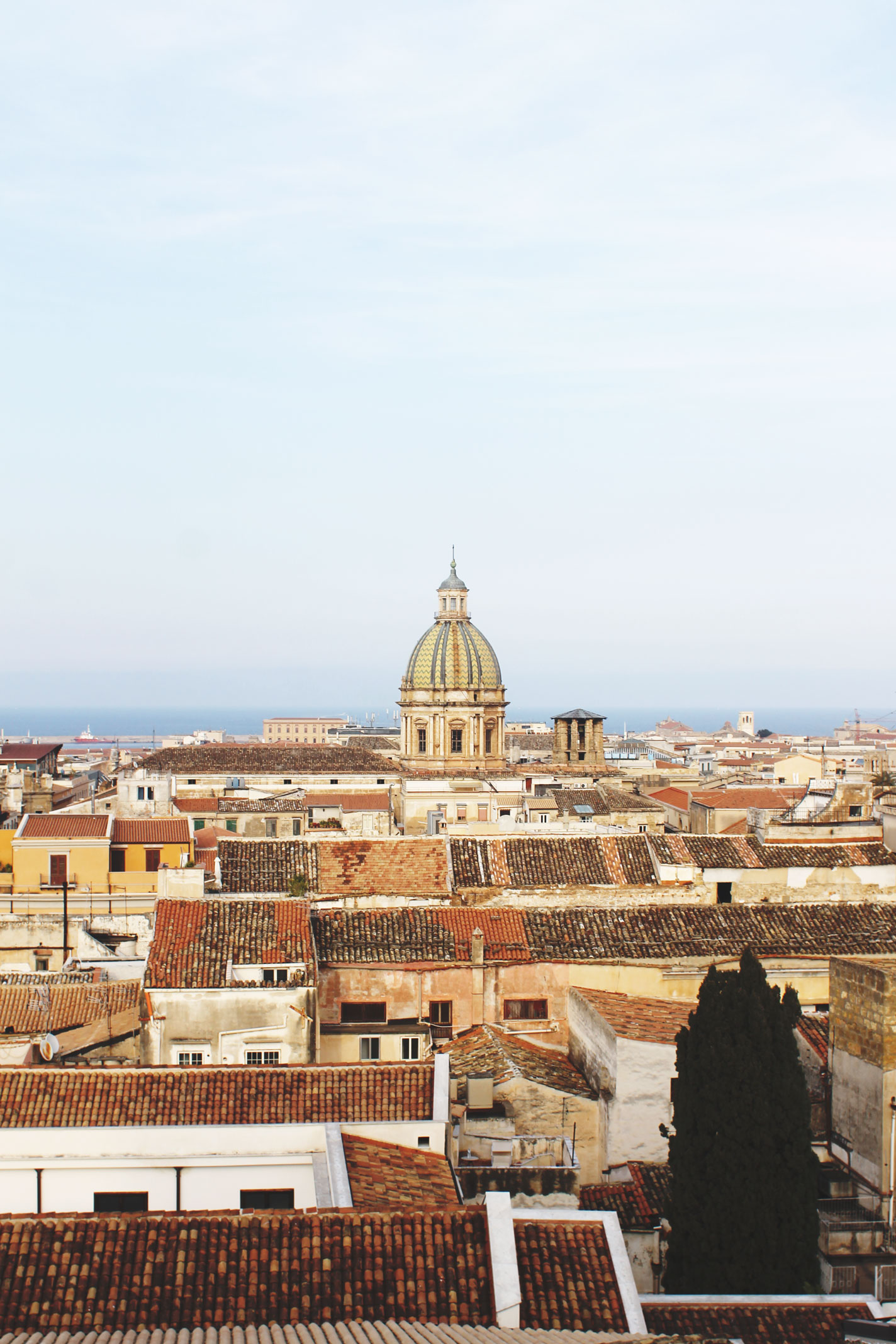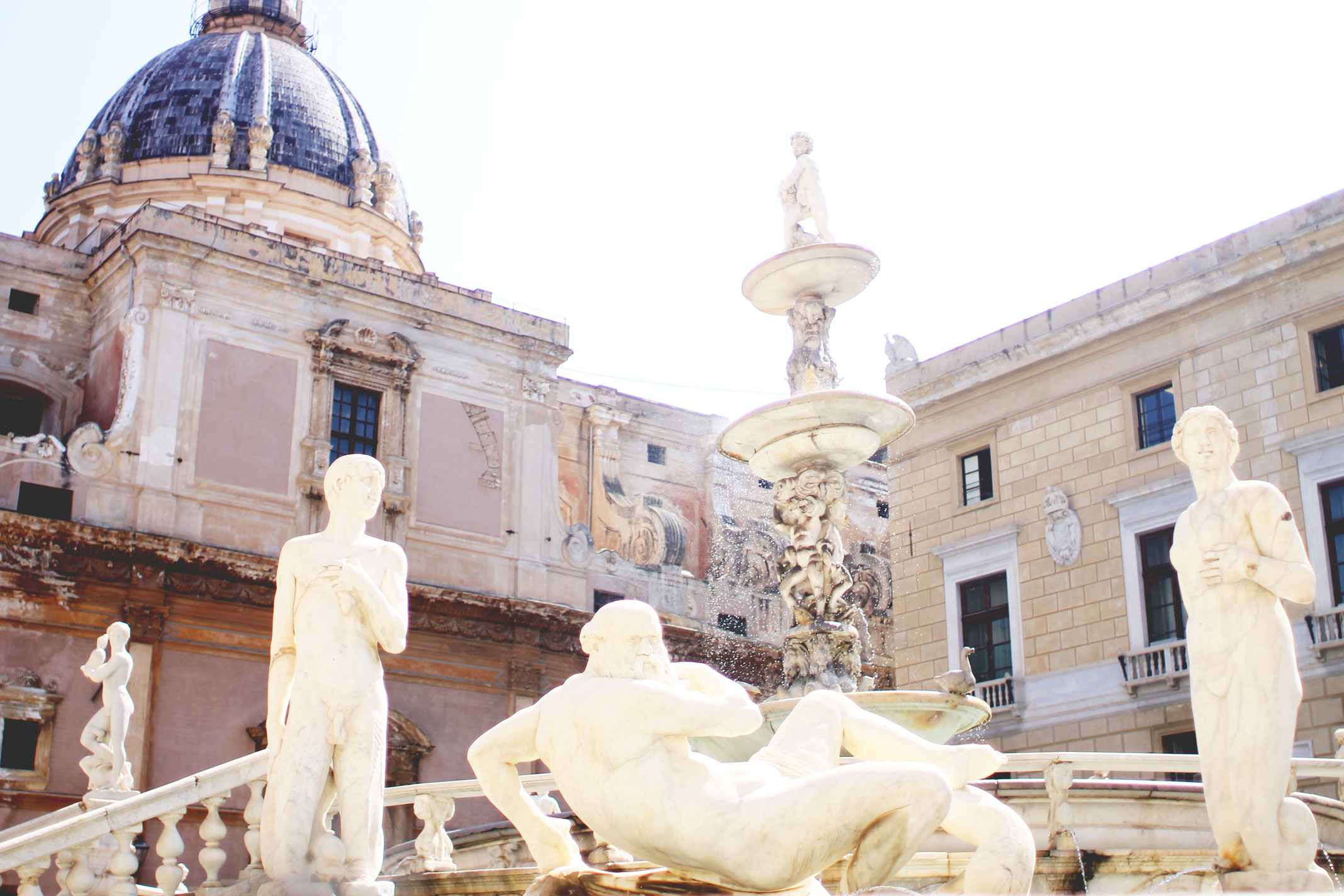 Wow, I didn't realize reflecting back on these Southern European island adventures can be so motivating!  I've recently been to Naxos and Paros Islands in Greece, and truly, these two deserve to be on this list too.  I shall share a separate travel diary on these soon!  Next Up:  The 30 Best Cities in Europe to Visit in Your Lifetime Part 2