Sushi Extraordinaire!  A tasteful place filled with fresh seafood, unique house rolls, thick-sliced sashimi and an unforgettable dessert.  I had quite the lovely affair here at the heart of downtown La Jolla.
La Jolla's night scene was bustling with an elegant yet laid back nightlife.  I fit right in with my comfortably chic ensemble dressed in long-sleeved lace, anticipating a beautiful fall evening.  Lace is certainly a timeless trend, truly a favorite this fall.
It is feminine and romantic.  This pretty look is definitely perfect for dinner here at a local's spot, Zenbu. This wonderful restaurant was walking distance from my hotel.  A complete luxury when you're used to driving everywhere in Los Angeles.
Zenbu is a casual mix of elegance and luxury located in the Village of La Jolla.  It is in the midst of chic boutiques, charming hotels, and the spectacular Pacific Ocean.  What a place to be!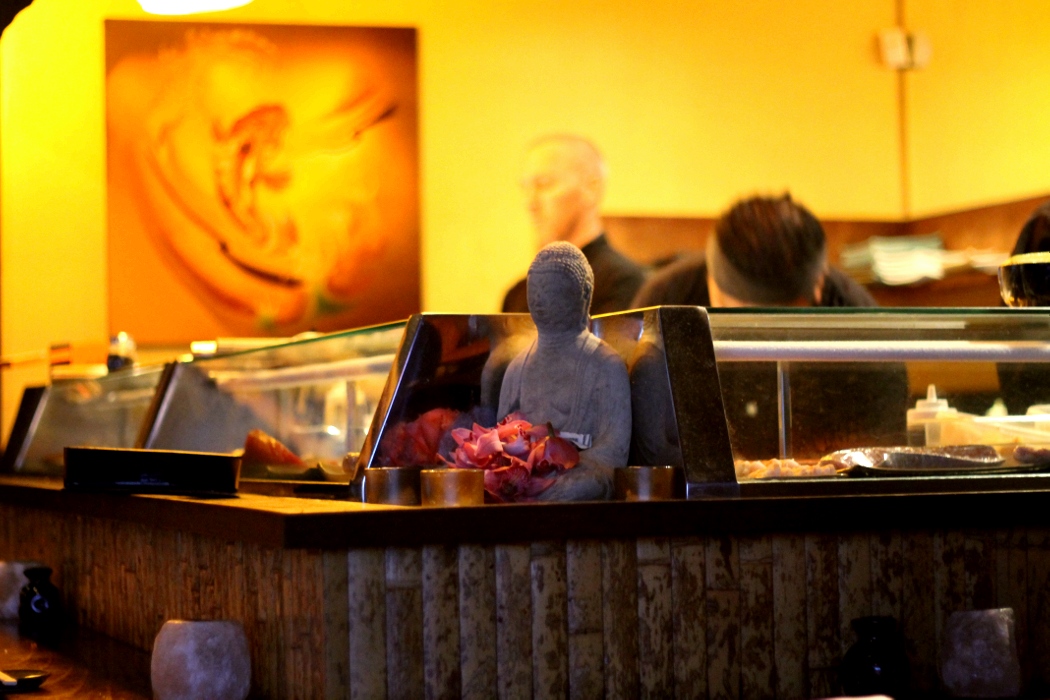 My meal started off with the appetizer, an array of delicate wonton chips garnished with sashimi where every bite was fresh and full of flavor.  Evidently the food was of high quality as the combination of flavors and textures heightened my expectation for the rest of the meal!
For one of my entrée, I ordered their Lava House Roll, which contained scallops, a slice of jalapeno, combination of sauces, all wrapped in a white fish.  It was unique as it came beautifully decorated with a flaming center piece.  The scallops were sumptuous and the jalapeno gave it that zestful kick.  It was a "fiery" choice as it was full of flavor and luscious in the mouth.  I was sitting joyfully as my taste buds looked forward to more!
The next entrée was the sashimi platter which also came in a beautiful presentation of palatable albacore, halibut, salmon, yellow tail & tuna.  Every single piece was delightfully enjoyable.  Their sashimi were so thick and fresh!  I didn't even want to dip it into any sauces as the natural fresh flavor was so delicious!
Now for dessert!  After a short dessert presentation from our friendly server, I chose the most unique option:  Carmelized Plantains with Coconut Gelato drizzled with Chocolate syrup.   It was an exquisite choice since the combination of sweetness, texture and flavors made each bite as gratifying as the next.  Zenbu did a great job in serving a distinctively rich Japanese cuisine with a precious California flair.
Zenbu is a hip restaurant with a sociable appeal and ultra-fresh cuisine that will surely win everyone's hearts and stomach!  Most Japanese restaurants either focus on presentation or flavor and freshness.  I'm happy that Zenbu provided both quality and style!
 Style Details
Dress :: ASOS
Heels :: Herve Leger (similar here / black)
Clutch :: Calvin Klein (love this)
Necklace :: Mother of Pearl & Onyx Flower Necklace (fun option here)
Ring ::  Sterling Silver Flower Cocktail Ring (similar)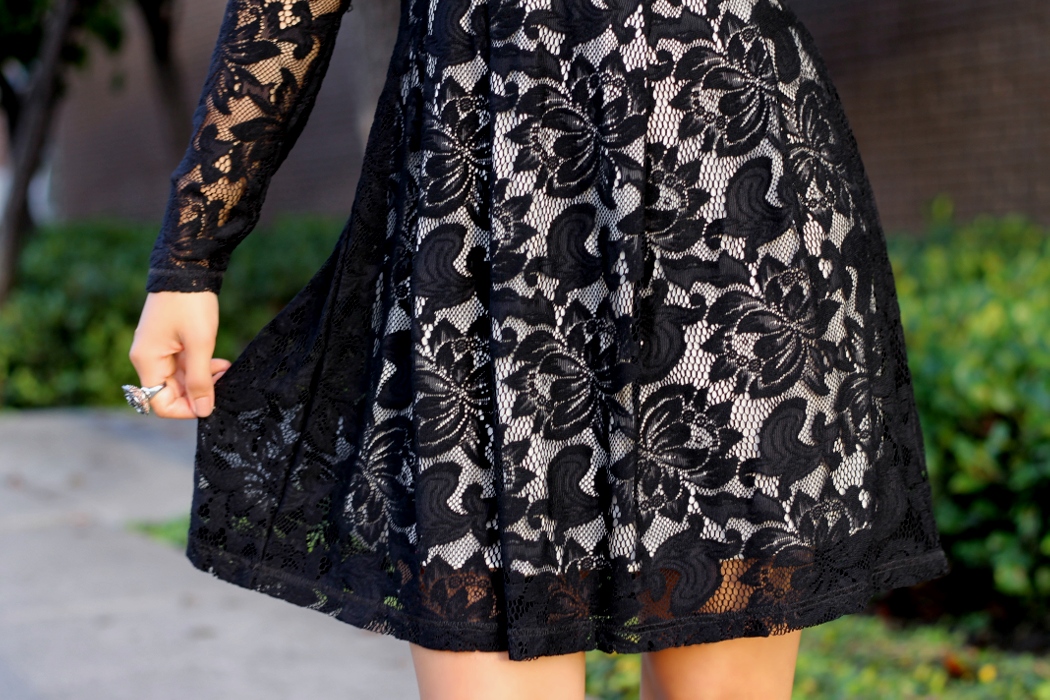 Thank you Zenbu for an amazing culinary experience!  If only I could eat more, I would!
Zenbu Sushi Bar & Restaurant - 7660 Fay Avenue, La Jolla, CA 92037
Where to Stay?  The Grande Colonial Hotel, La Jolla
Follow Me On
Facebook :: E-mail :: Twitter :: Bloglovin :: Lookbook
AFJM