In my closet, there are two colors that I go to every single time.
Can you guess what? :)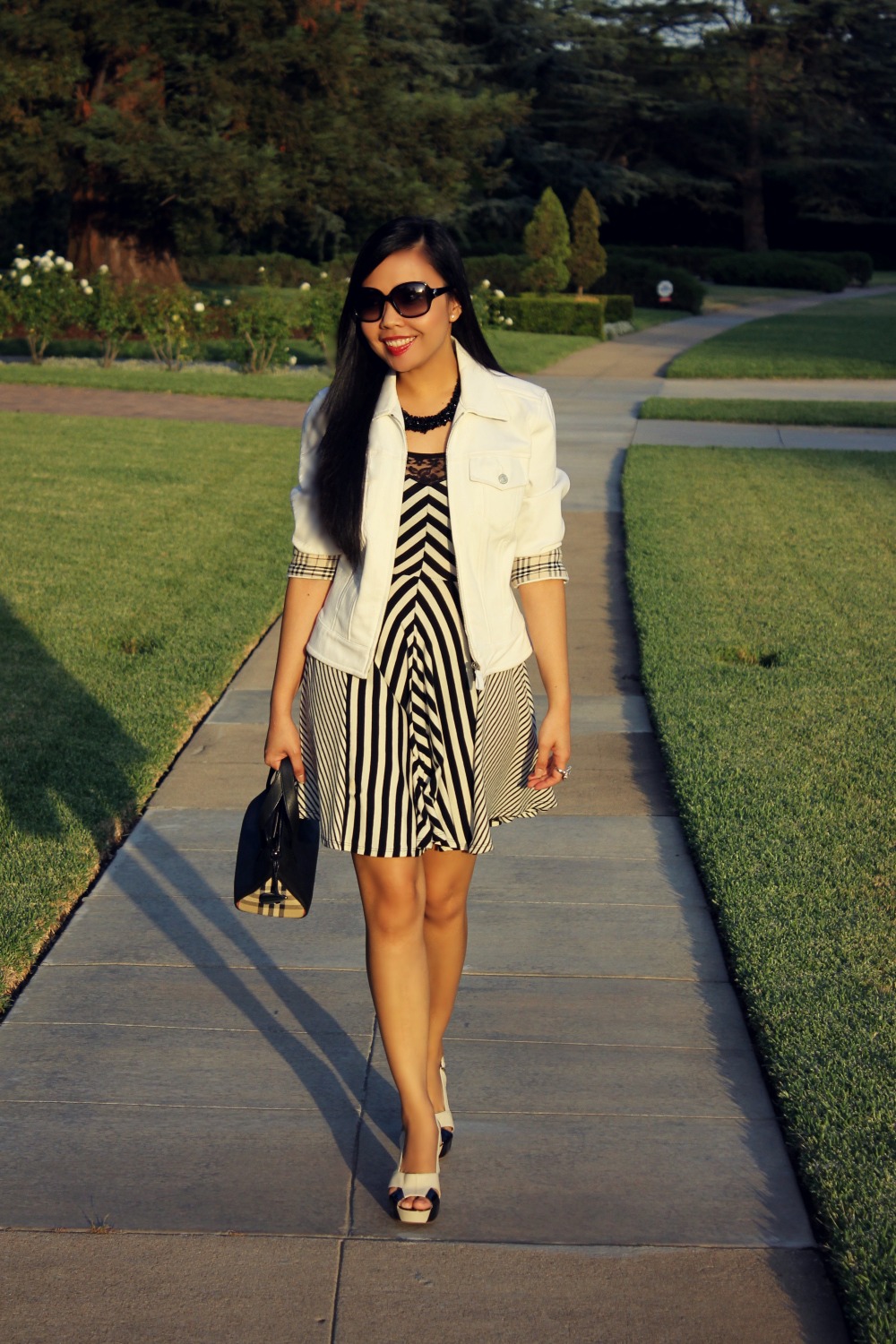 I remember a time when three fourths of my closet consisted of black and white clothes. This brings me back to one of the reasons why I started this blog. It is because I felt that my wardrobe needed to improve more as I continued to mature.  However, I must admit that this color scheme, in its simplicity an predictability, is still my favorite.
Here's a fun pairing of black and white for every season's most striking combination.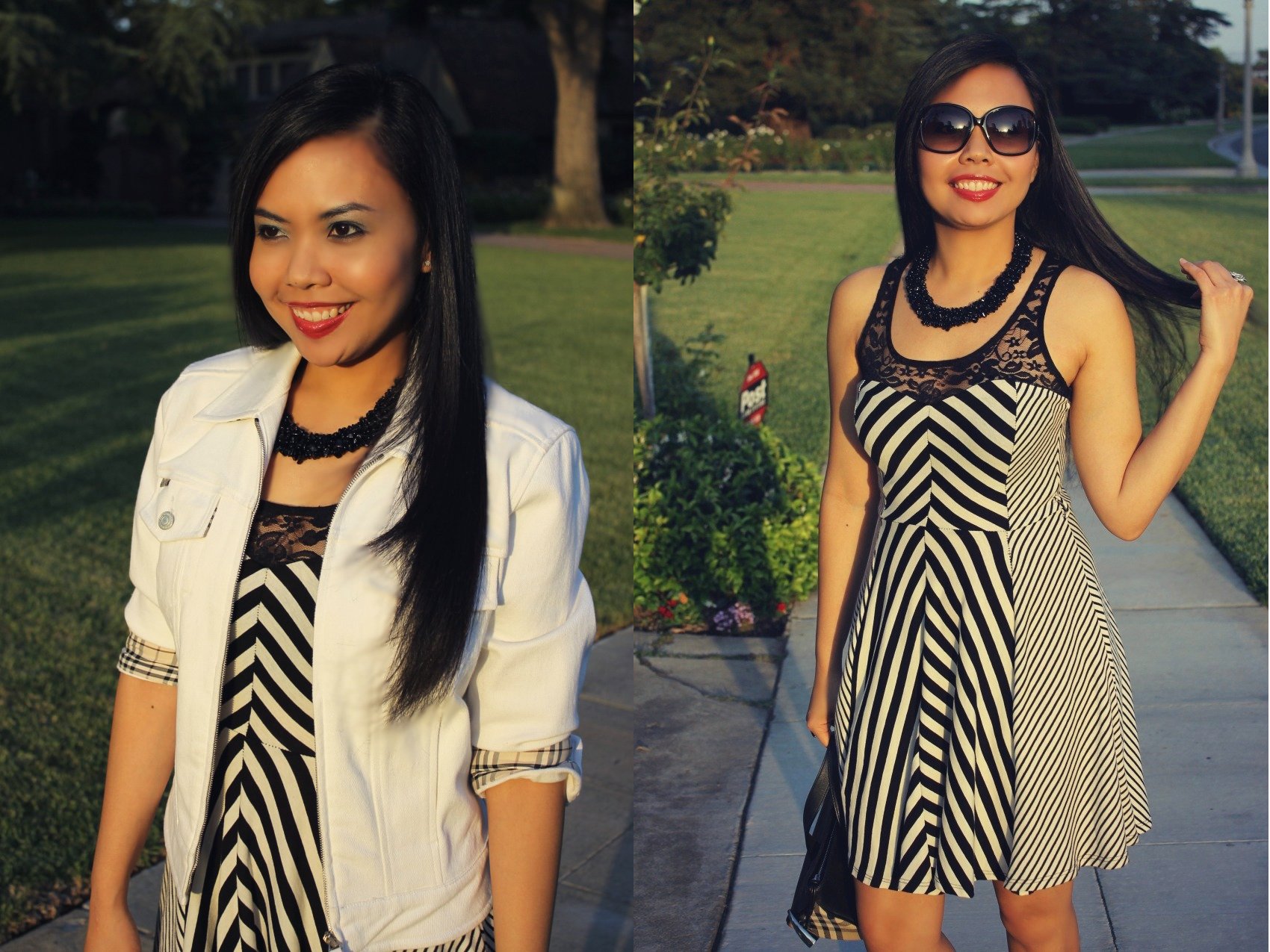 Black and white is generally a more pulled together look.  The combination is usually great for office wear.  But it's almost the weekend so I want to wear black and white casually.  Here, I pair a black-and-white striped dress with my trusty white Burberry denim jacket.
I stumbled on another trend while doing so:  Mixing patterns.  I'm still quite new to this style but I learned that starting with mellow patterns is easier than pairing it with bold ones.  But be careful though, having too many different patterns can quickly become overwhelming.  Balance the patterns out with solids such as a solid black necklace and a white denim jacket.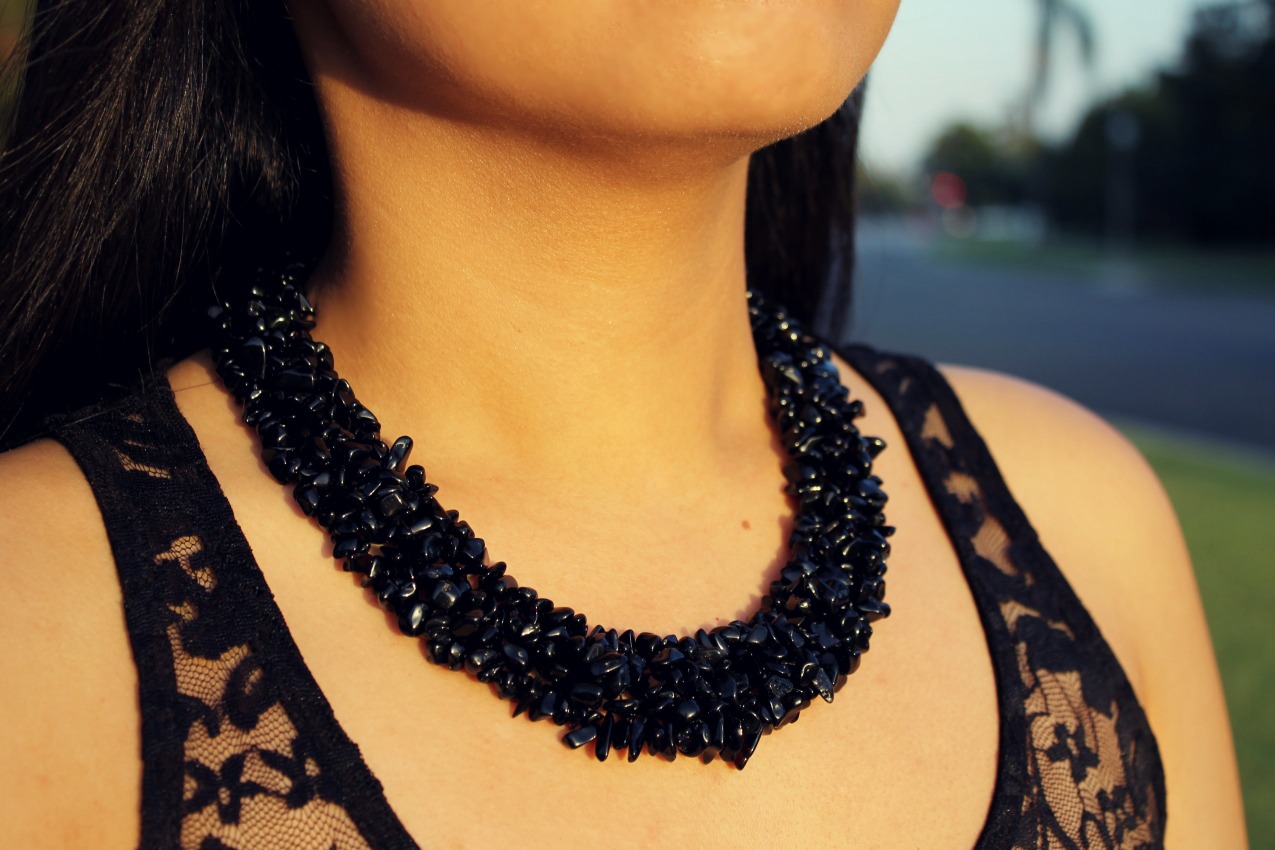 For jewelry accessories, accent your outfit with a multi-bead necklace.  Being in the jewelry industry, I have many vendor friends who I go to for statement necklaces to complete my style.
With the right accessories, black and white basics come together to create outfits that are anything but boring!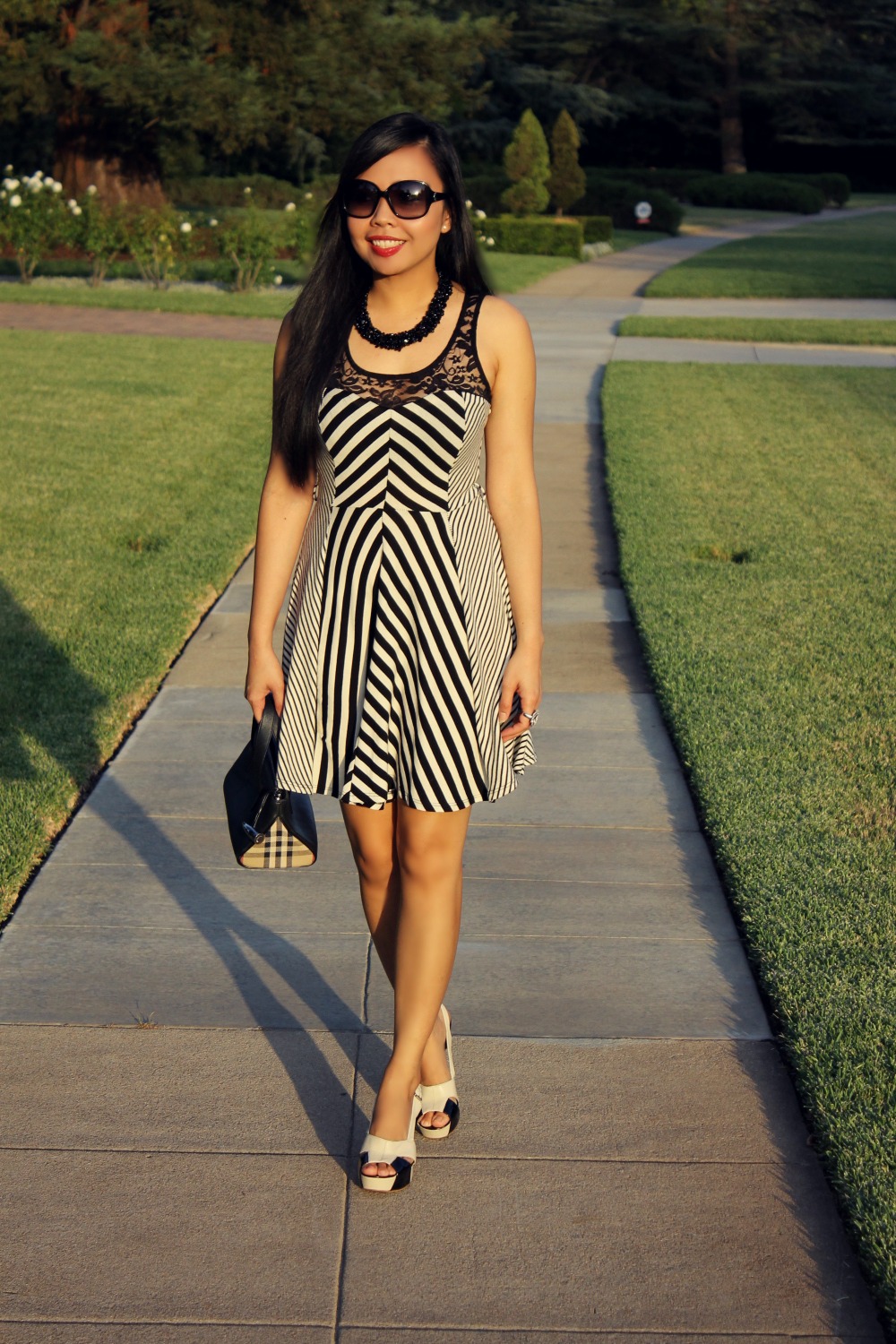 Style Details
Jacket :: Burberry (another Burberry here/i like this one too)
Dress :: Forever 21 (similar)
Bag :: Burberry (similar)
Heels :: Nine West (love this!)
Jewelry :: Ghost Stone Gemstone Bead Necklace
(only $15!! e-mail degrandvaleur@gmail.com)
Sterling Silver Flower Cocktail Ring
14k Gold Plated Silver Gemstone Ring
Everyone owns a pair of black shoes since they are versatile and easy to pair with but black shoes with white details can make a stronger impact which helped pull this outfit together.  I've had these heels for years!  It's one of my favorites!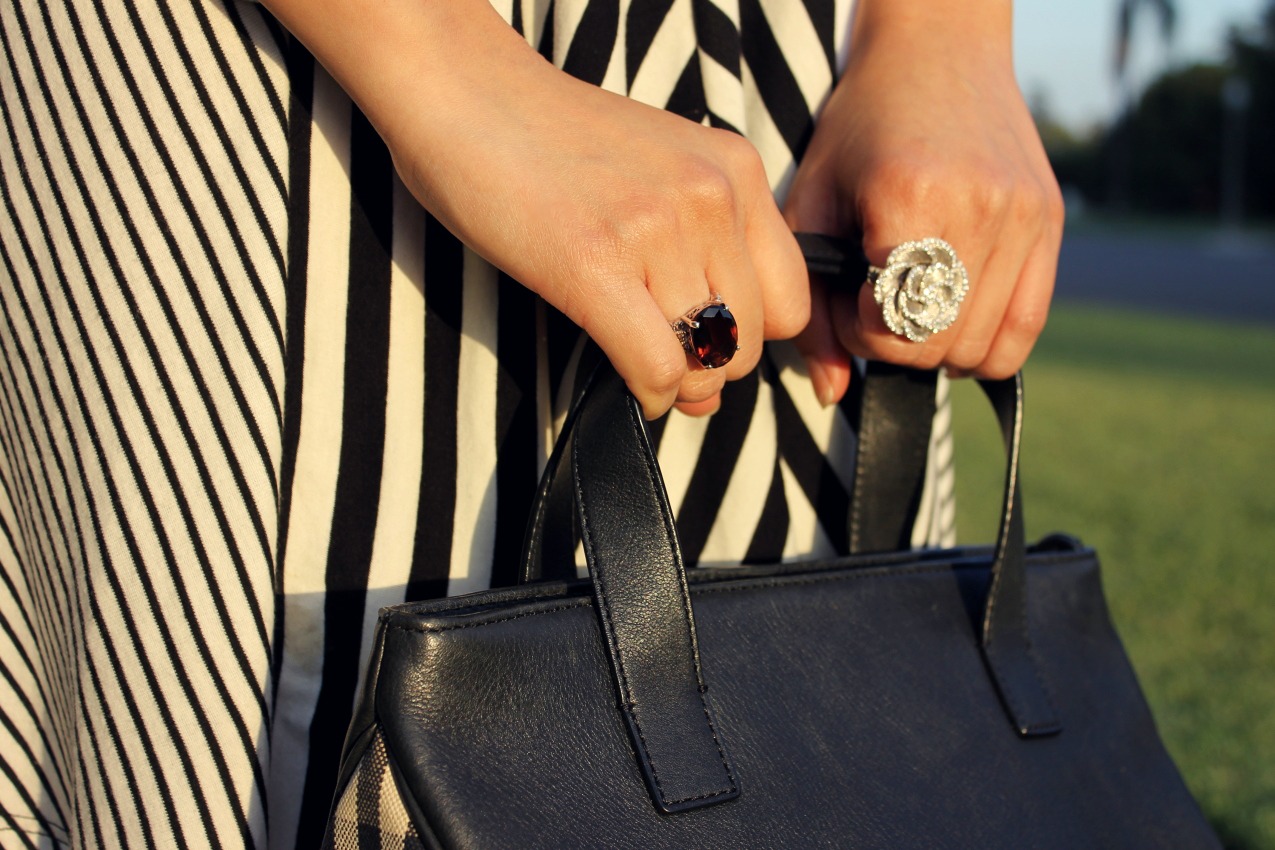 Add some shine with a mix of silver!  I'm wearing a sterling silver flower ring and a gold plated silver gemstone ring that's very on trend right now.  It definitely adds that feminine touch.  I love mixing and matching my cocktail rings.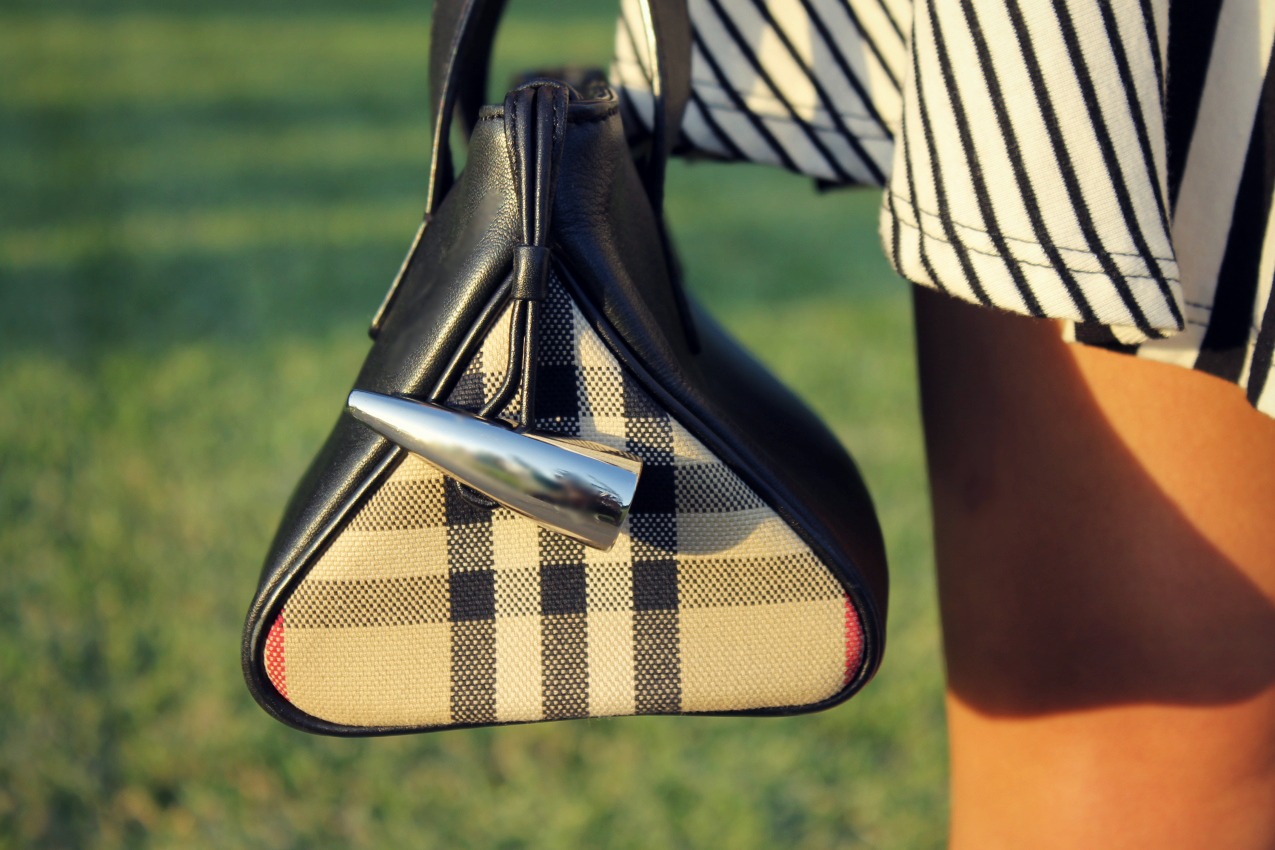 That sharp punch of ebony and ivory on my Burberry adds a timeless touch!  In itself, a perfect artistic balance between patterns and solids.
Sophisticated and chic, the coupled color combination of Black & White will never go out style.
Don't you agree, it's surely one of the most classic color combos?