This topic may come as a surprise for many of my close friends because they know my affinity for heels and multiple shoe options whenever I travel.
However, traveling to as much as thirty countries in two years with using only 1 carry-on will force one to adjust their travel friendly wardrobe. Clearly, I have learned more than a thing or two in regards to how to pack really lightly while remaining tasteful and well-dressed.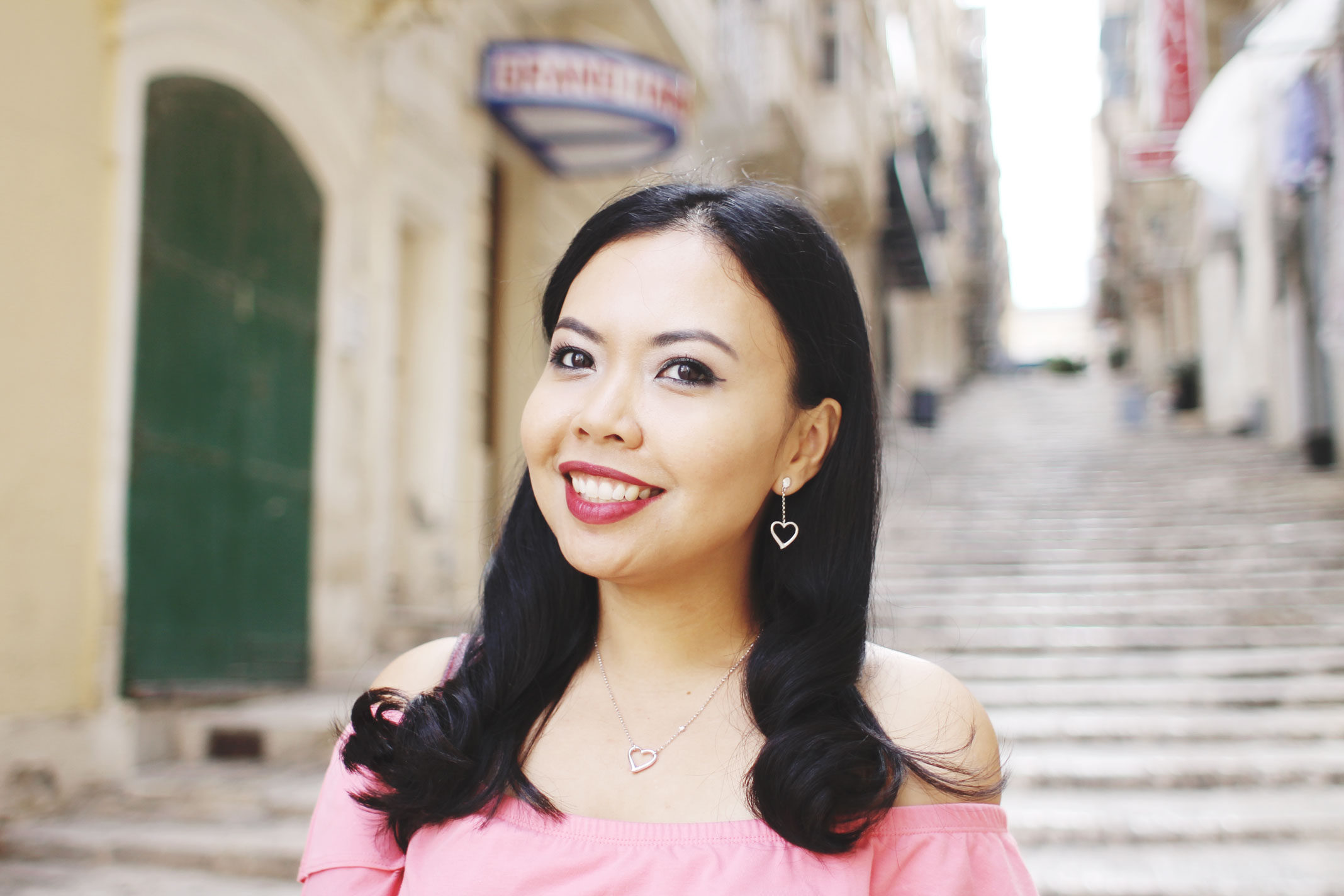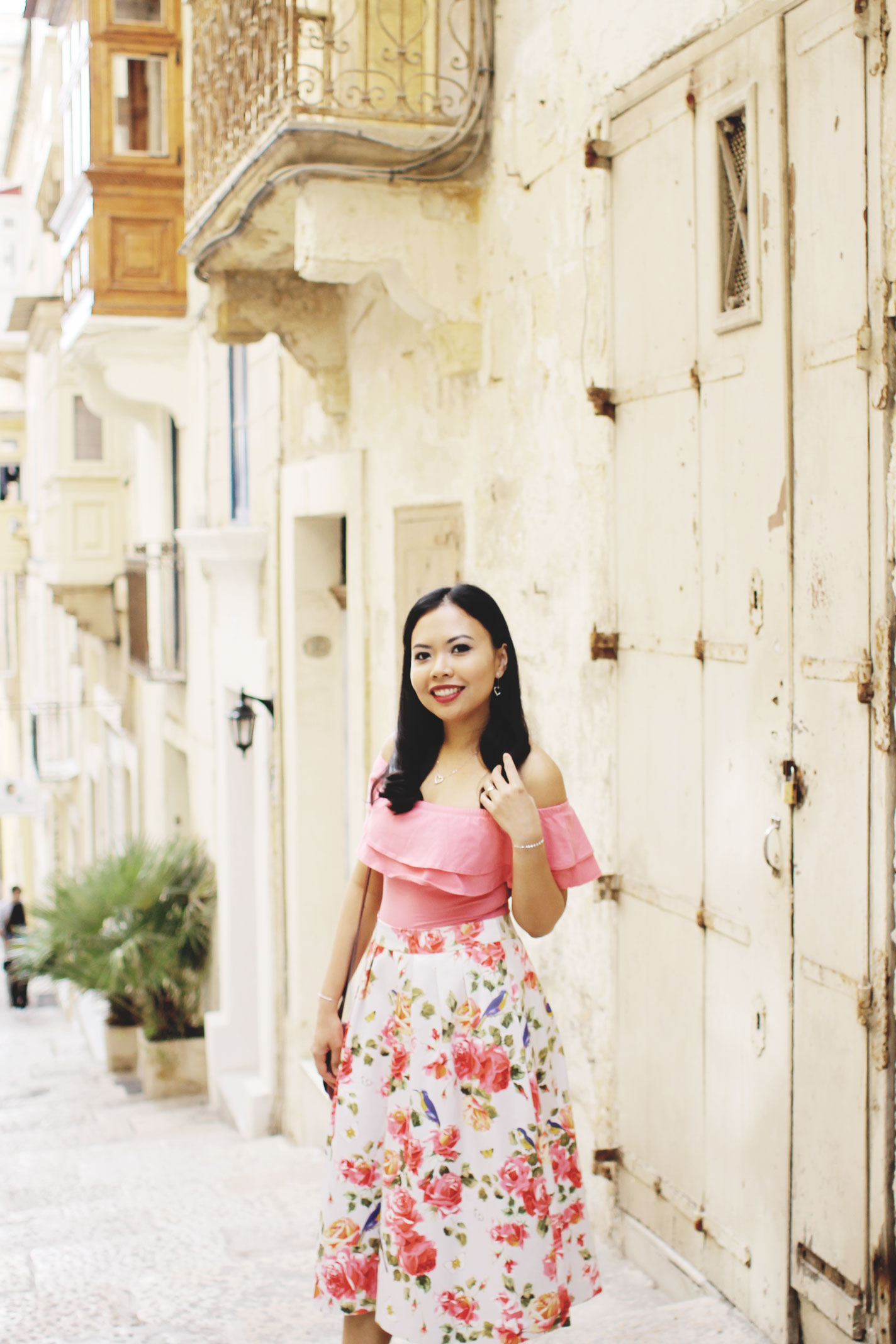 Now, of course, style differs from one person to another.  Personal style can be achieved when you know how to express your personality well.  This could mean getting very familiar with the activities and events that you most frequent to, the colors that work well with your skin tone, the fabric and cut that works with your body type, and owning the proper jewelry and/or accessories that will further elevate your look time and time again.  These key points work for any occasion, such as dressing for the workplace or your weekend wear, including building your very own signature holiday style.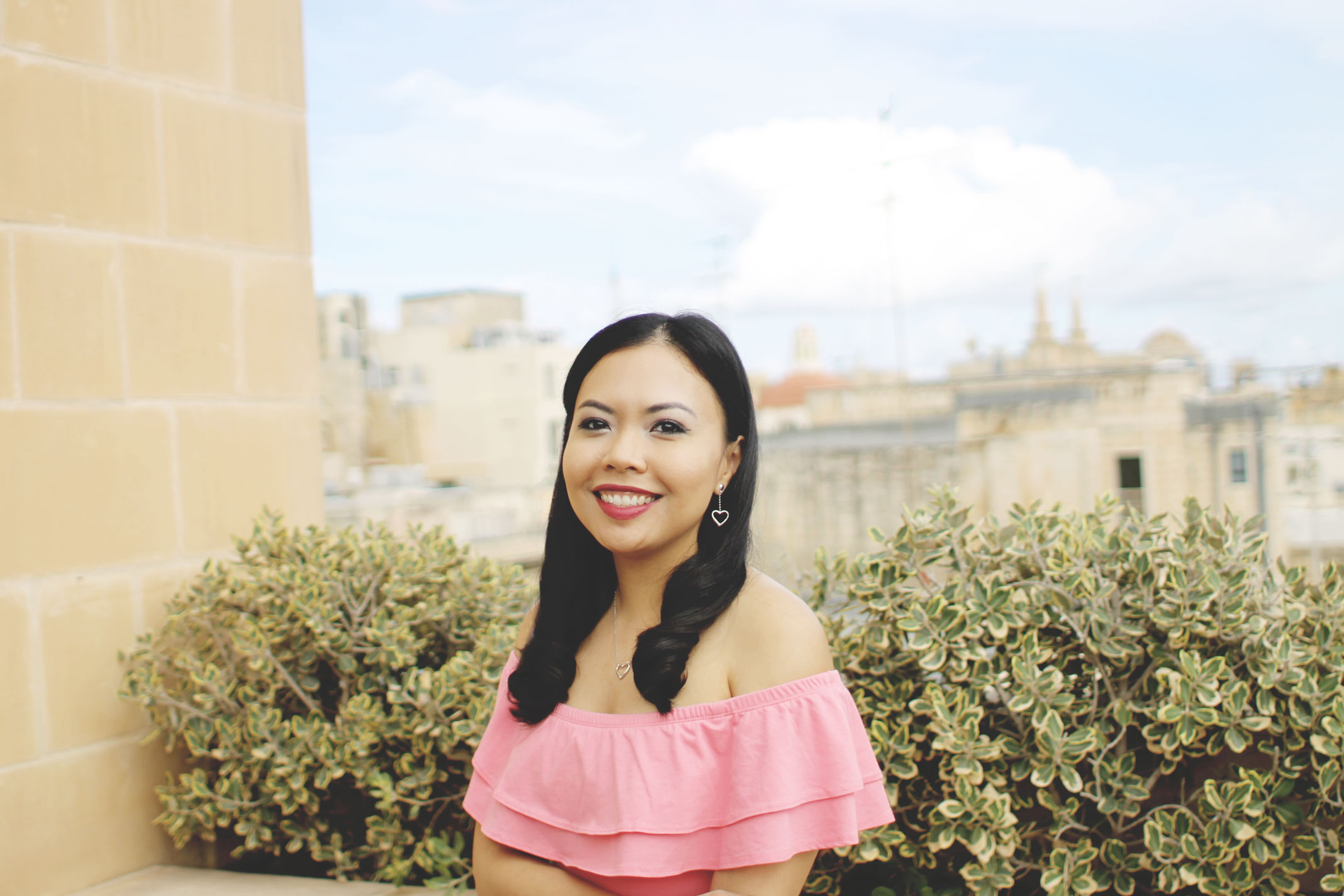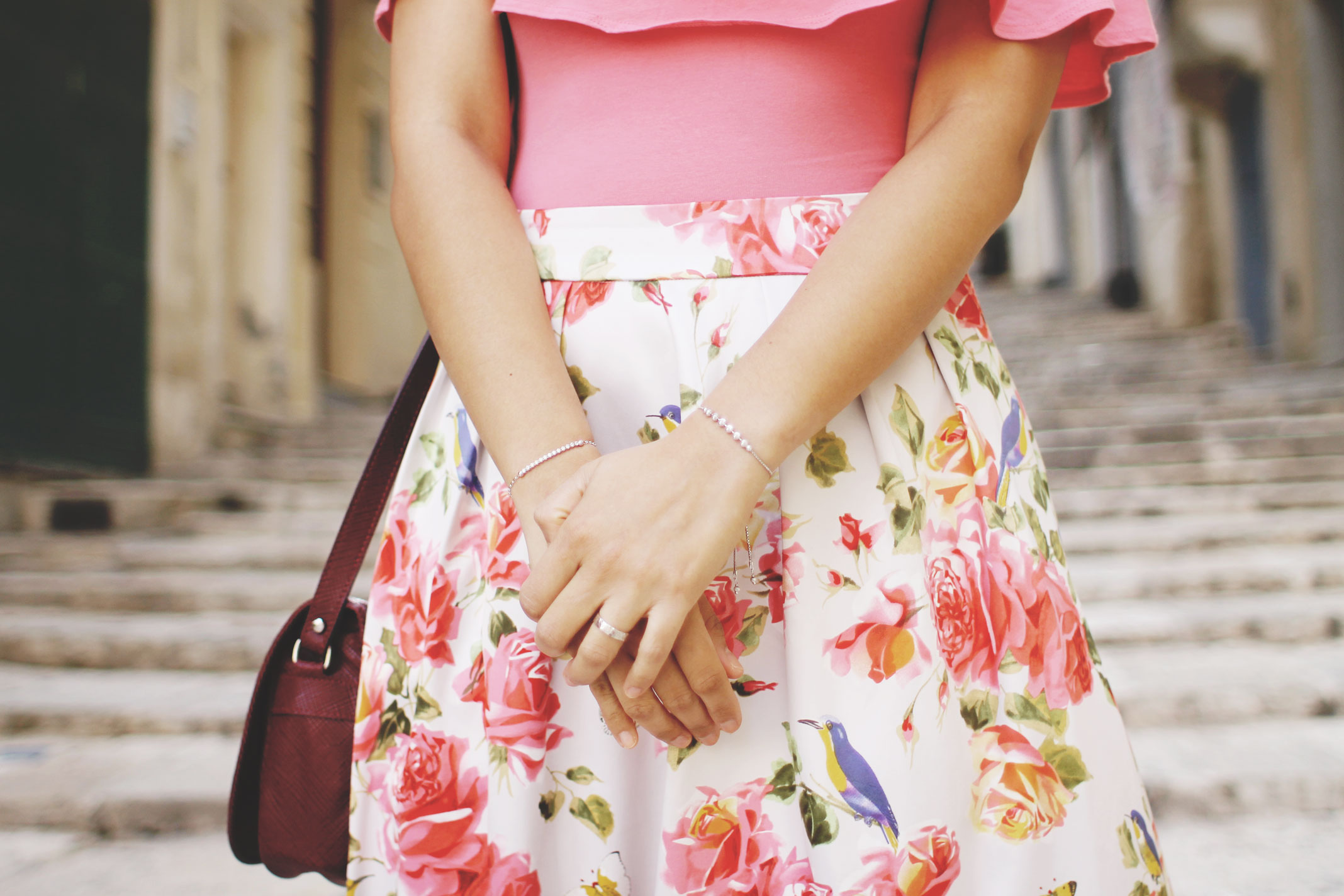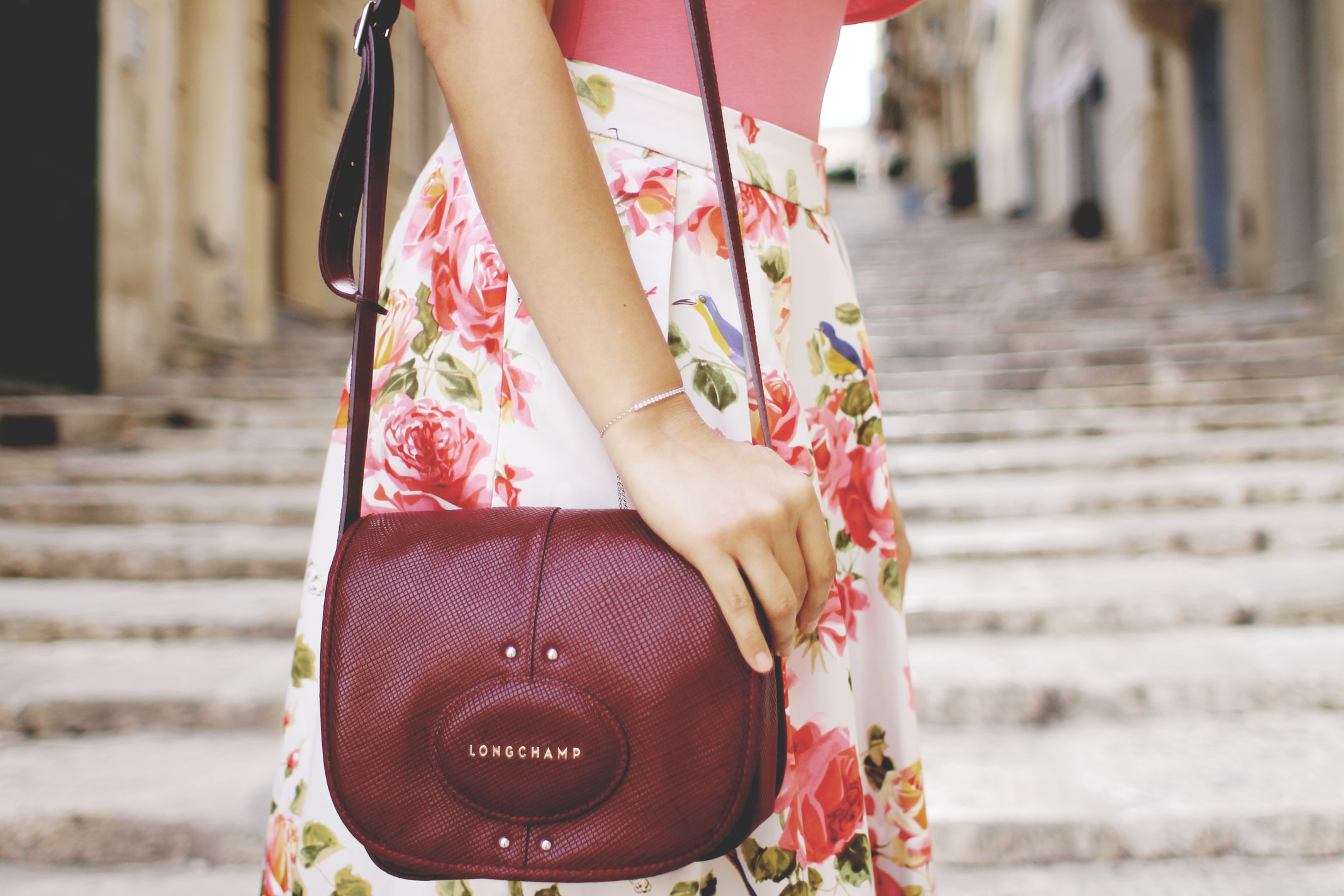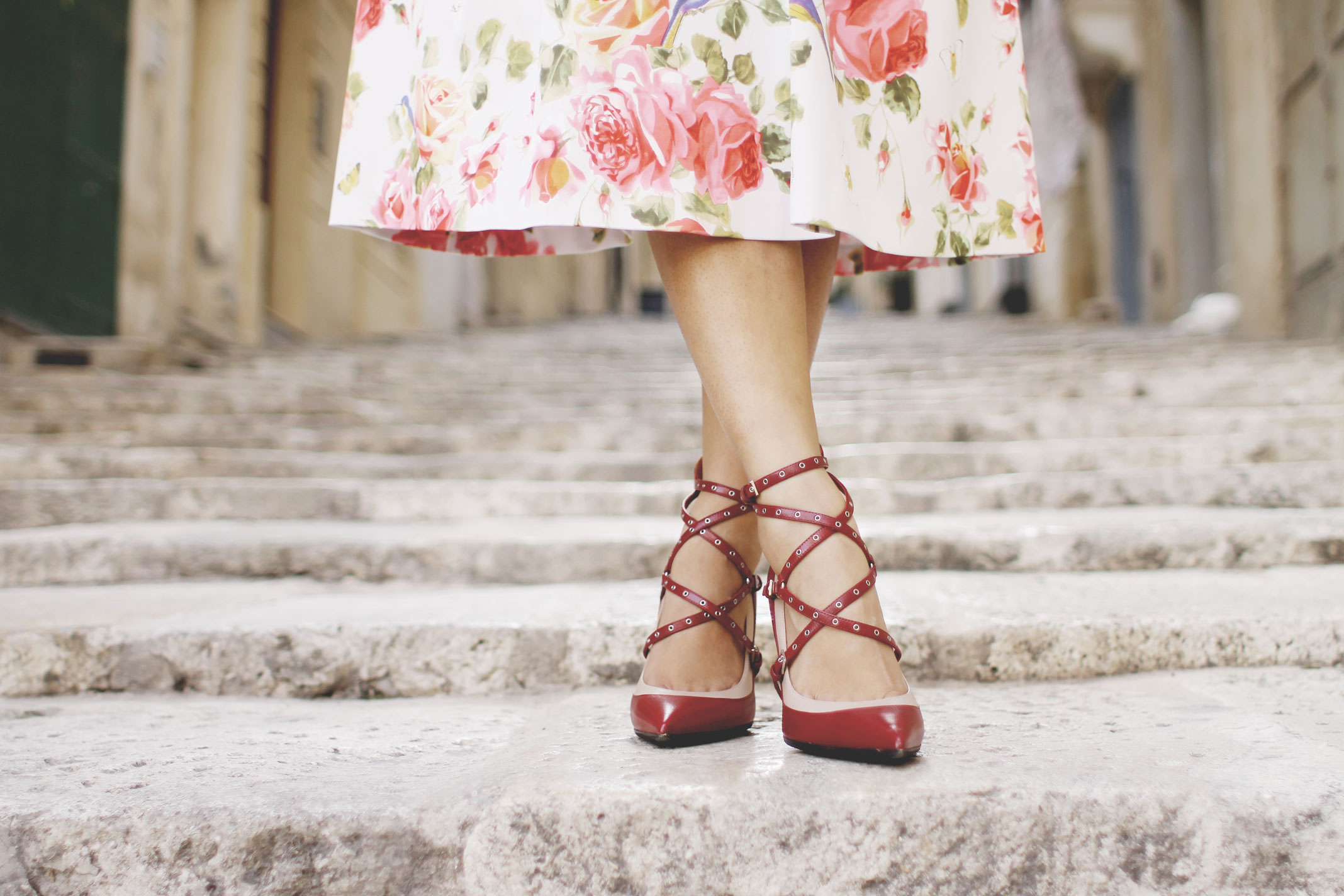 Style Details
Top | MISS SELFRIDGE
Skirt | COAST
Shoes | VALENTINO
Jewelry | c/o LILIES AND CROWN
* LAUNCHING SOON *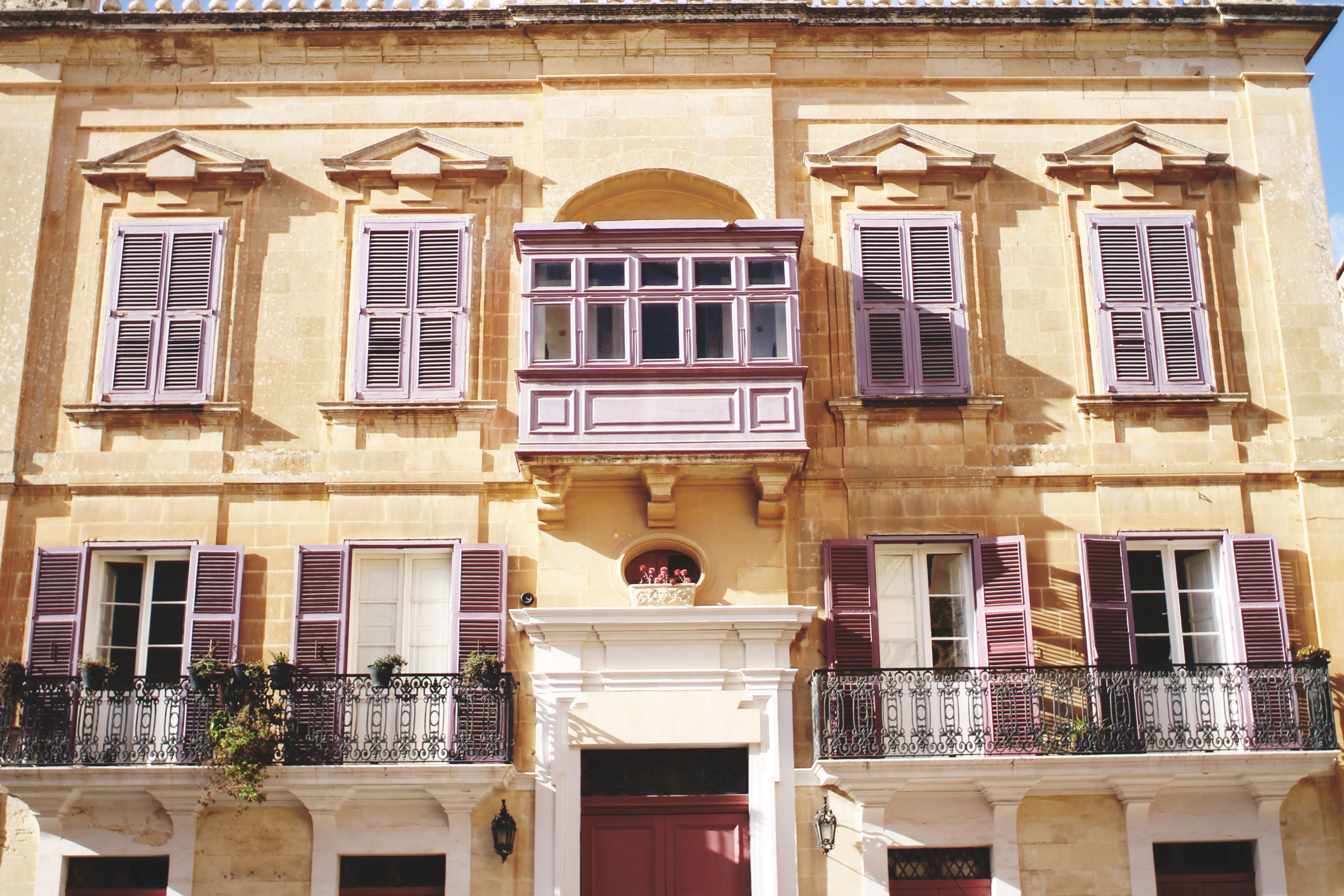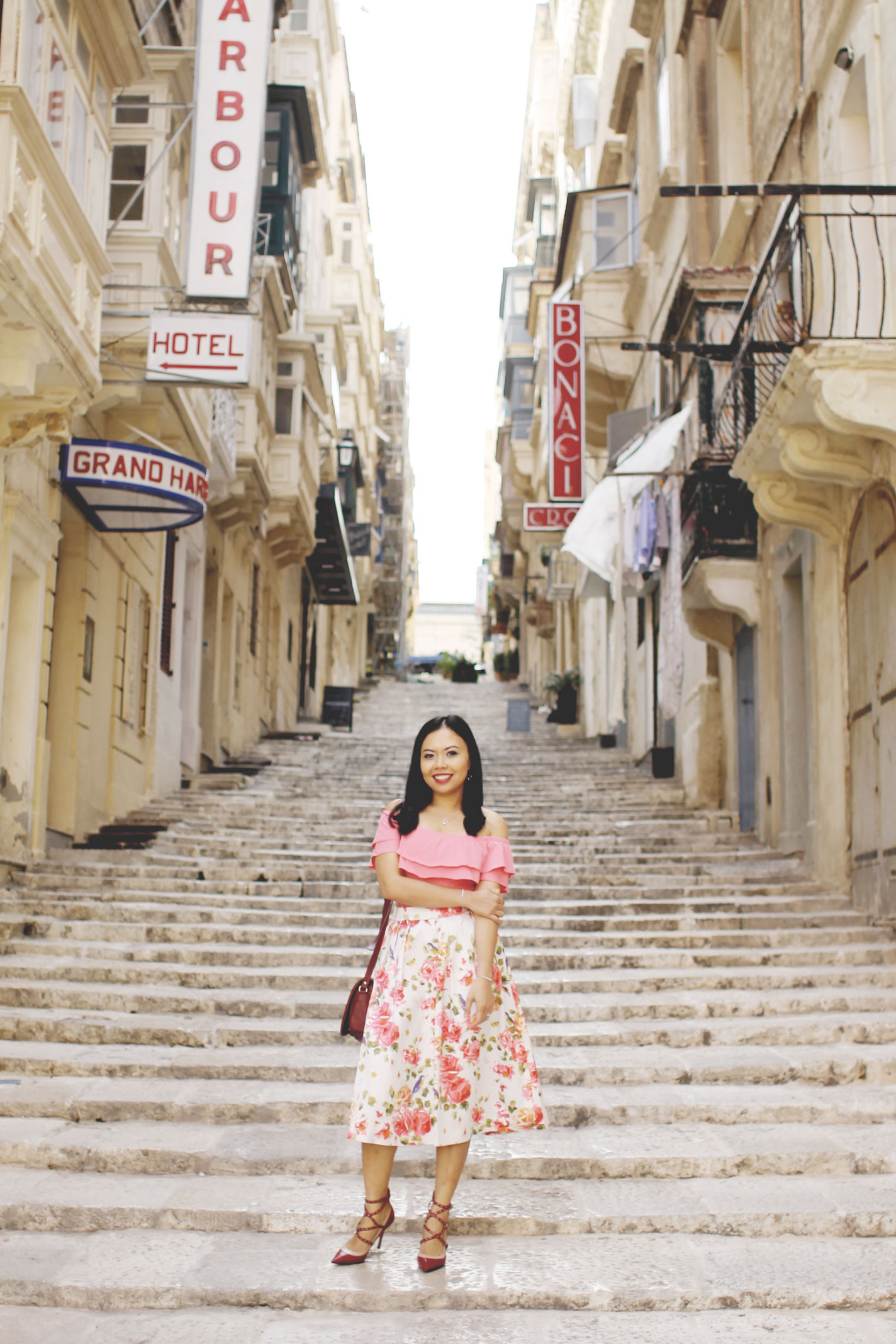 With that said, here are my 7 tips in order to pack lightly yet elegantly on a carry-on for as long as a two-week holiday:
Choose Travel-Friendly Fabrics for a Wrinkle-Free Trip
If you go through my blog, every single one of my travel outfits do not require ironing.  What fabrics actually do not need ironing?  Here are some examples I picked up from my Fabric Science Classes at the Fashion Institute of Design and Merchandising:  Cashmere, Wool, Nylon, Polyester, Cotton/Poly, Cotton/Lycra, Rayon Blends, Denim, Lyocell, Kints, Spandex.
Take Lightweight Fabrics for Longer Holidays
Yes, I have traveled to Asia carrying at least 2 weeks' worth of outfits in my carry-on.  If you want to include as many outfit options for your holiday trip, you must bring with you exceptionally light fabrics. I also roll it inside the suitcase to maximize the small space of a carry-on.  Here are a few light fabric examples:  Chiffon, Linen, Ramie, Silk, Polyester, Viscose.  There are hundreds of types of fabric and these would be the most common ones that you would see in ready-to-wear.
Bring Only 1 to 3 Pairs of Shoes
In Europe, you are expected to be in smart-casual to dressy wear when you dine at proper restaurants.  Therefore, you must at least bring one pair that would be appropriate for the evening as you do not want to insult the restaurant by being under dressed.  In this blog post, I was on my way to a dinner reservation at a fancy restaurant a couple of blocks away from our palazzo. An elegant pair of sandals, pumps or heels would warrant this occasion.  When you are in a different country, you must make certain to respect that country's culture.
If you are planning on going on a light hike, bring a suitable pair of hiking/sporty shoes.  Athleisure has been a massive movement in the past few years so the options for fashionable sneakers are limitless.
Lastly, versatile walking shoes that are guaranteed to be comfortable would be great like a nice pair of ballet flats or slip-ons.  If your trip is to a cooler country, a flat boot with soft and supple leather with proper cushion is a good choice.  Avoid looking like a typical tourist on city tours with really bulky running shoes and huge backpacks.  Try to assimilate and look like a local so that you will not attract pickpockets.
I have narrow feet but if you have flat feet, foot pains and other foot problems, these shoe options may not work for you.  Consult your doctor for footwear advice.
Bring Lightweight Silver Jewelry
Silver is the best travel jewelry because it isn't as valuable as gold, but it's just as elegant.  It's usually lightweight and you can layer them since it's quite thin.  I try to separate each piece by putting it in its own small container to avoid tangles.  You can bring necklaces with different lengths, layer bracelets, put on a few rings and it would still all most lightly fit in a small travel case.  If you lose one, it won't cause you heartbreak.  I'm currently curating a silver jewelry collection that would be perfect for your elegant and exclusive holiday.  Stay tuned.
Narrow Down That Toiletry Bag
You'd be surprised that while not everyone wears makeup, most women have some sort of toiletry bag that would contain skin-related beauty products.  It could be lotion, a face mask, a certain soap or shampoo.  Remember, all these take-up space and weight.  Narrow down your health and beauty must-haves and focus only on what you truly need for the trip.  It could be an allergy medicine, a certain brand of lotion for your skin type, or a night cream for your sensitive skin.  Bottom line, do not bring too many options and slim it down to the few things that you must strictly travel with.  I have met people who do not wear makeup yet their toiletry bag is as heavy as a bowling ball.  Taper it down, ladies.  Do not over pack and just keep things simple.
Do Not Bring More Than 2 Bags
By this, I mean that your one bag was that one that you brought with you to the plane as a personal item, such as your handbag, a backpack or a tote.  And another extra purse, like a smaller or lighter bag that you would like to use if you do not want to carry a big or heavy bag while walking around.  Try to look like you're a local who is out to enjoy the city for a day.  Do not over pack.
Bring Harmonious Color Combinations
I love color and would be too bored to bring an all-black, all-brown, or all-white outfit.  These days with the evolution of creative street style, you can make any color or pattern work.  These are the basic color harmonies that you must take note of when you want to improve your overall signature style:  Complementary Colors (remember the color wheel? blue and yellow are complimentary colors), Analogous (colors that are next to each other like blue, green & lime), Triad (colors that are evenly spaced in the color wheel like purple, green & orange), Split-Complementary (a variation of the complementary color scheme like green, fuchsia & orange), Rectangle (the use of four colors in a complementary square like red, orange, green & blue), Square (similar to a rectangle but with all four colors spaced evenly around the color circle like red, navy, green and yellow).
Have you noticed lately that brand ambassadors have been flocking to exotic holidays in order to give an experiential value to the brands they represent, besides increasing brand resonance?  Travel has been an ongoing lifestyle macro-trend for years but it has truly changed and progressed.  It's no longer something people do once a year.  It's an activity that people and families constantly do as part of modern life.  Going on holiday could be quite intimidating if you're not used to it at first with the constant packing and being on-the-go.  But the more you do it, the more it will become easy and comfortable.  Most destination hotels and restaurants that I have frequented to lately have all transformed into a highly Instagram-able destination and the kind of clients that the tourism industry caters to have evolved as well.  Stay up-to-date and pump up your travel and packing skills.  We are on the second decade of the 21st century after all.
Happy packing, holidaymakers!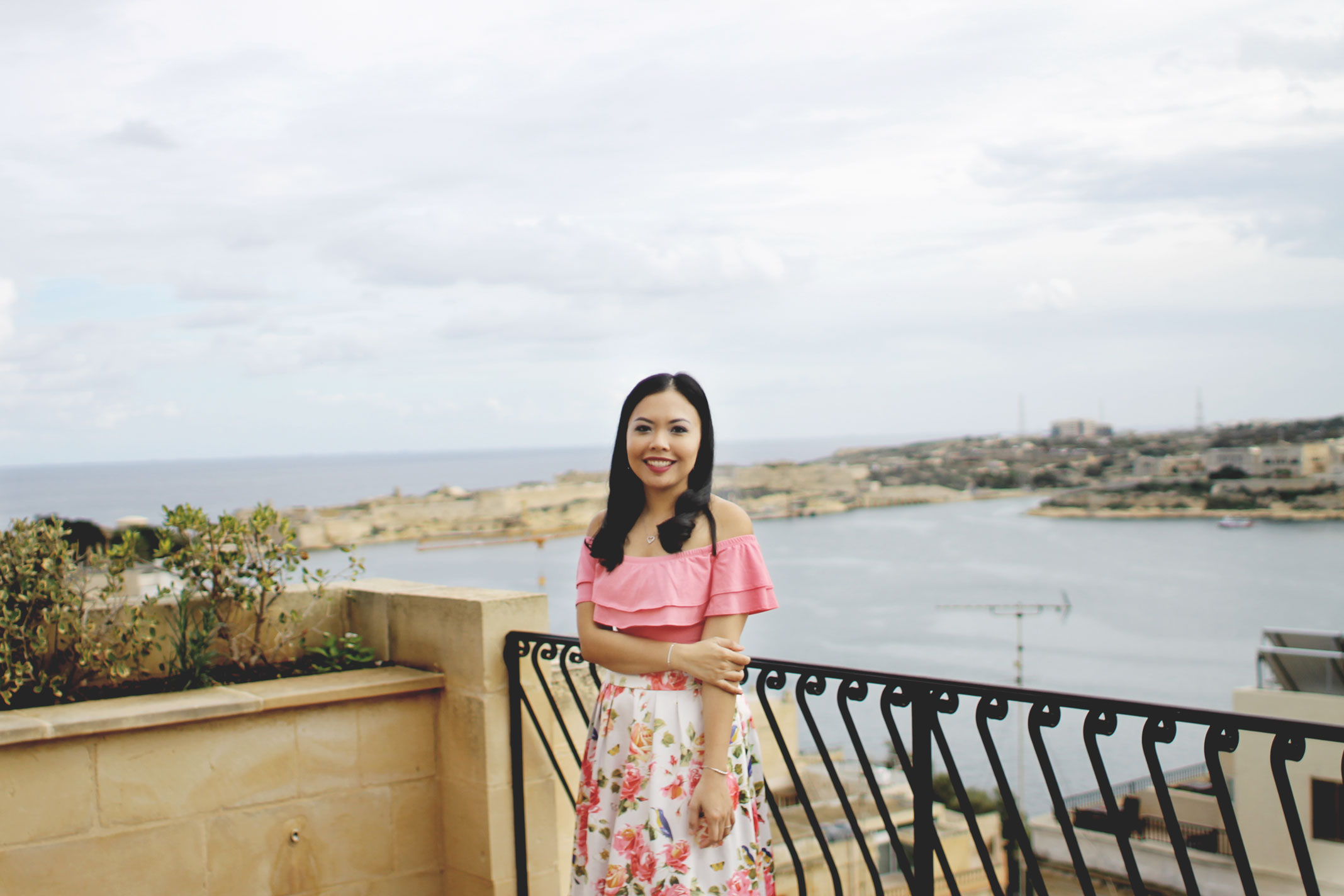 Valletta |  Capital of the Mediterranean Island Nation of Malta