Our travels to continental Europe took us much further east recently to the country of Bulgaria.
We were curious to see Sofia, its robust and pulsating capital famous for holding a treasure trove of ancient ruins from more than 2000 years ago.  It's been known that this proud capital has been chiseled and formed through great adversaries as well as victories against the Thracian, Roman, Ottoman and Russian empires.  Stories of the beauty of its great Ottoman mosques sitting adjacent to striking Stalinist architecture evoked our curious minds.  We hopped on to the next flight from London to Sofia to finally satisfy our curiosity.
Our plane landed in Bulgaria early on a Saturday morning.  As rapidly as our flight went, we found ourselves reaching our home for the weekend – the new 4-star Novotel Sofia Hotel.  Situated in The Mall business area of the city, the building stood tall and sleek evoking a fresh, contemporary impression.
We were ushered to the reception where a good-mannered and courteous staff greeted us with a smile.  It didn't matter that we were a tad too early for check-in.  Our room was available and without further ado, we went straight up determined to take a power nap before eventually setting off to see this vibrant city.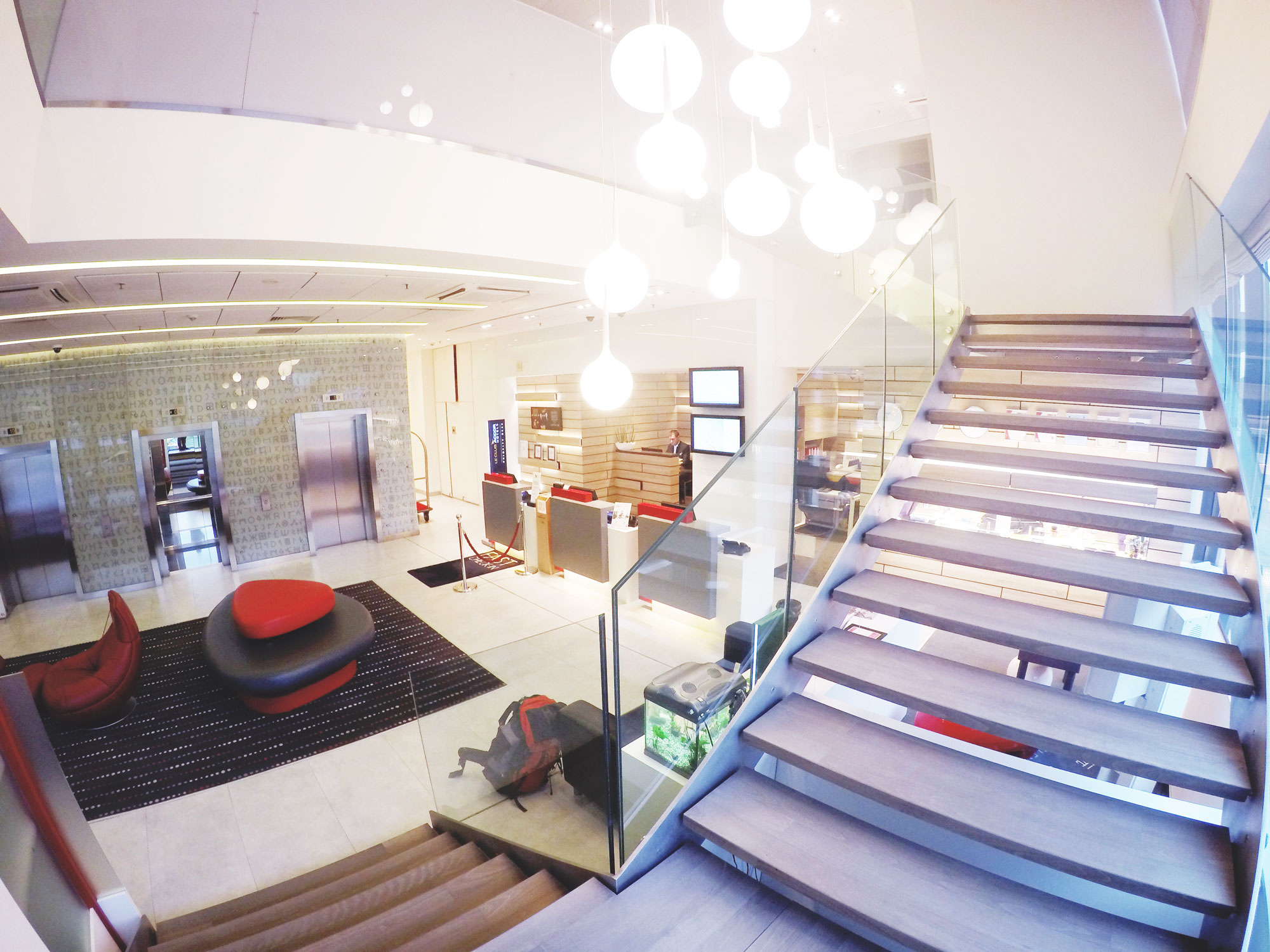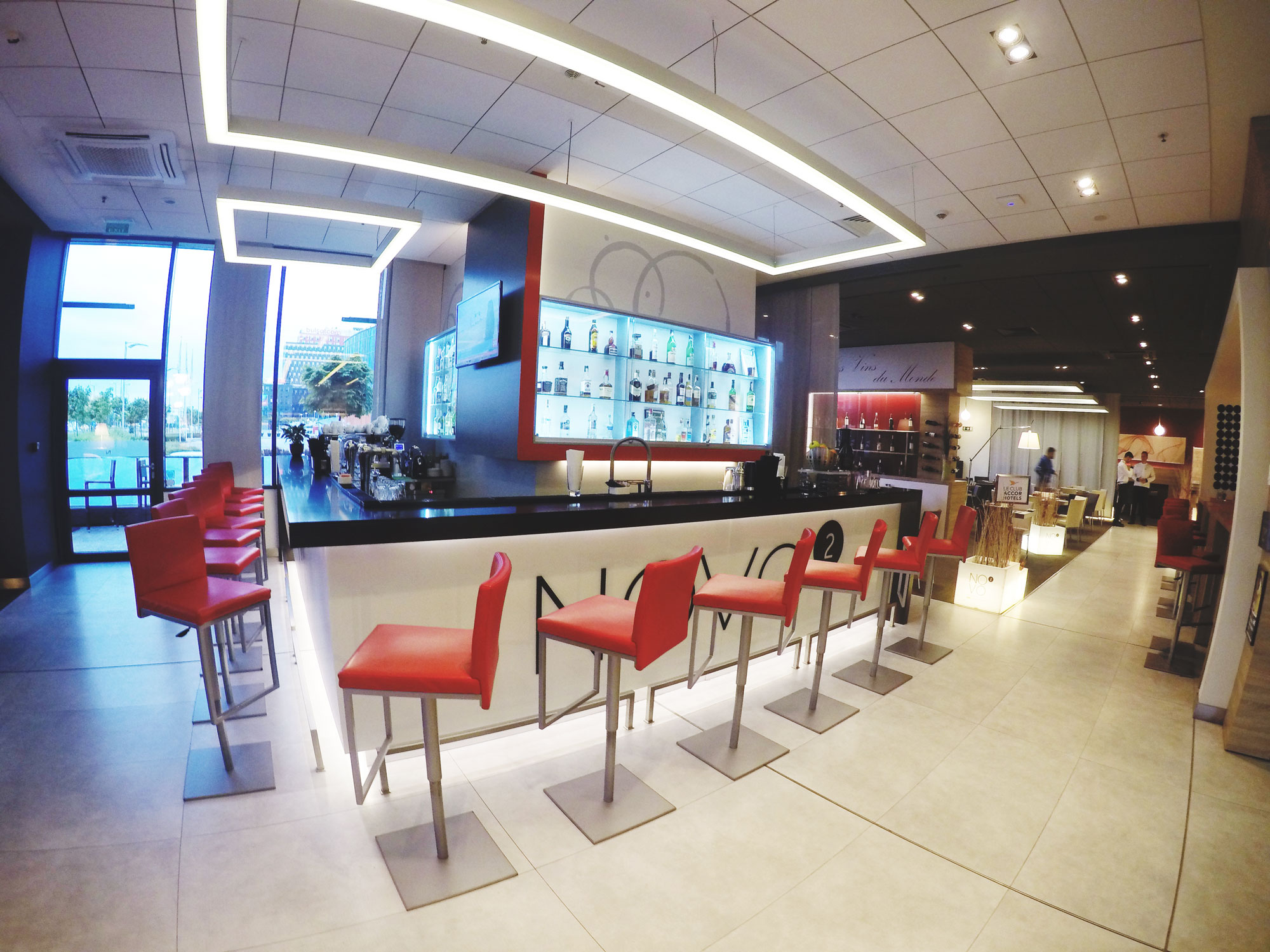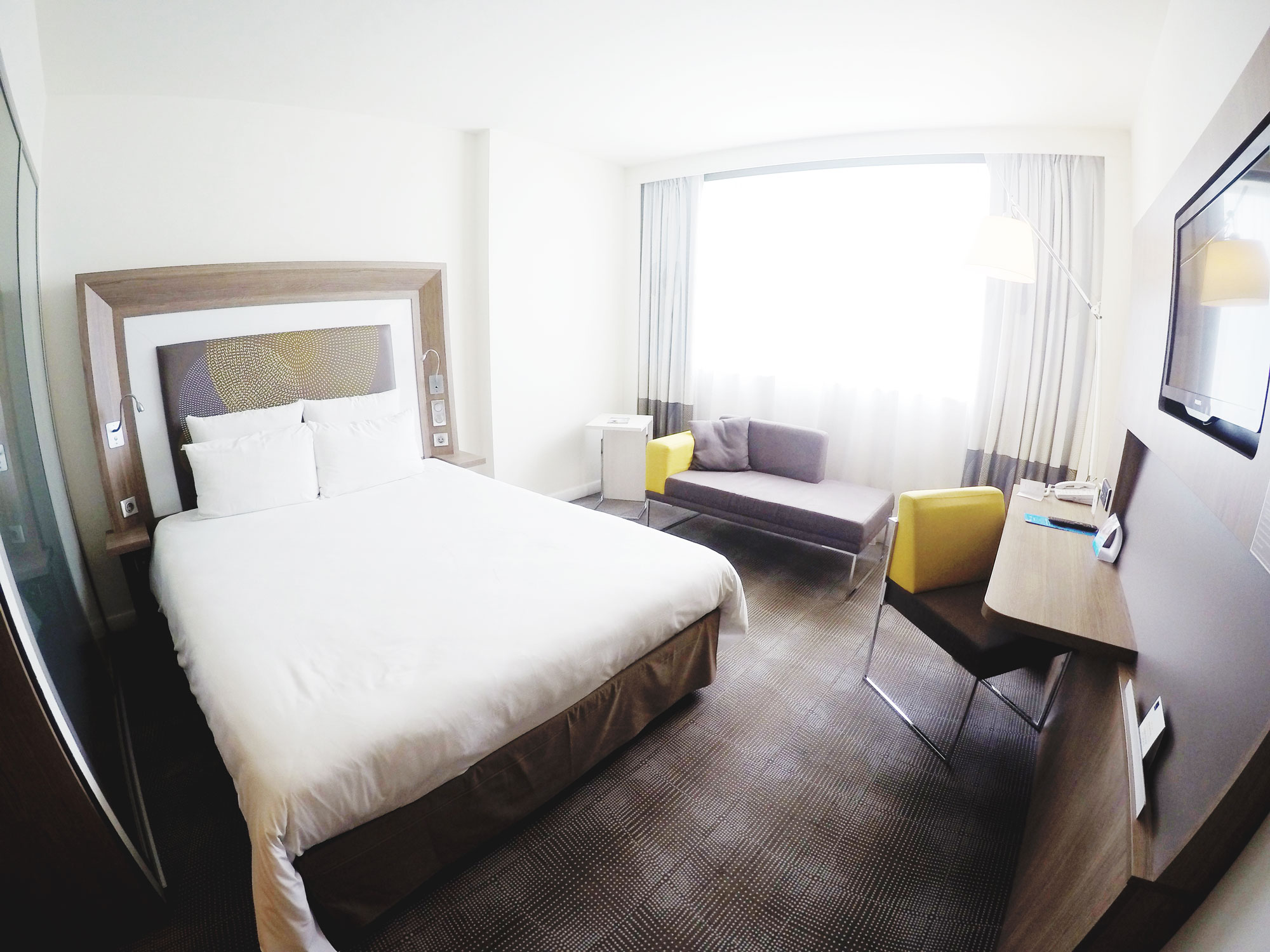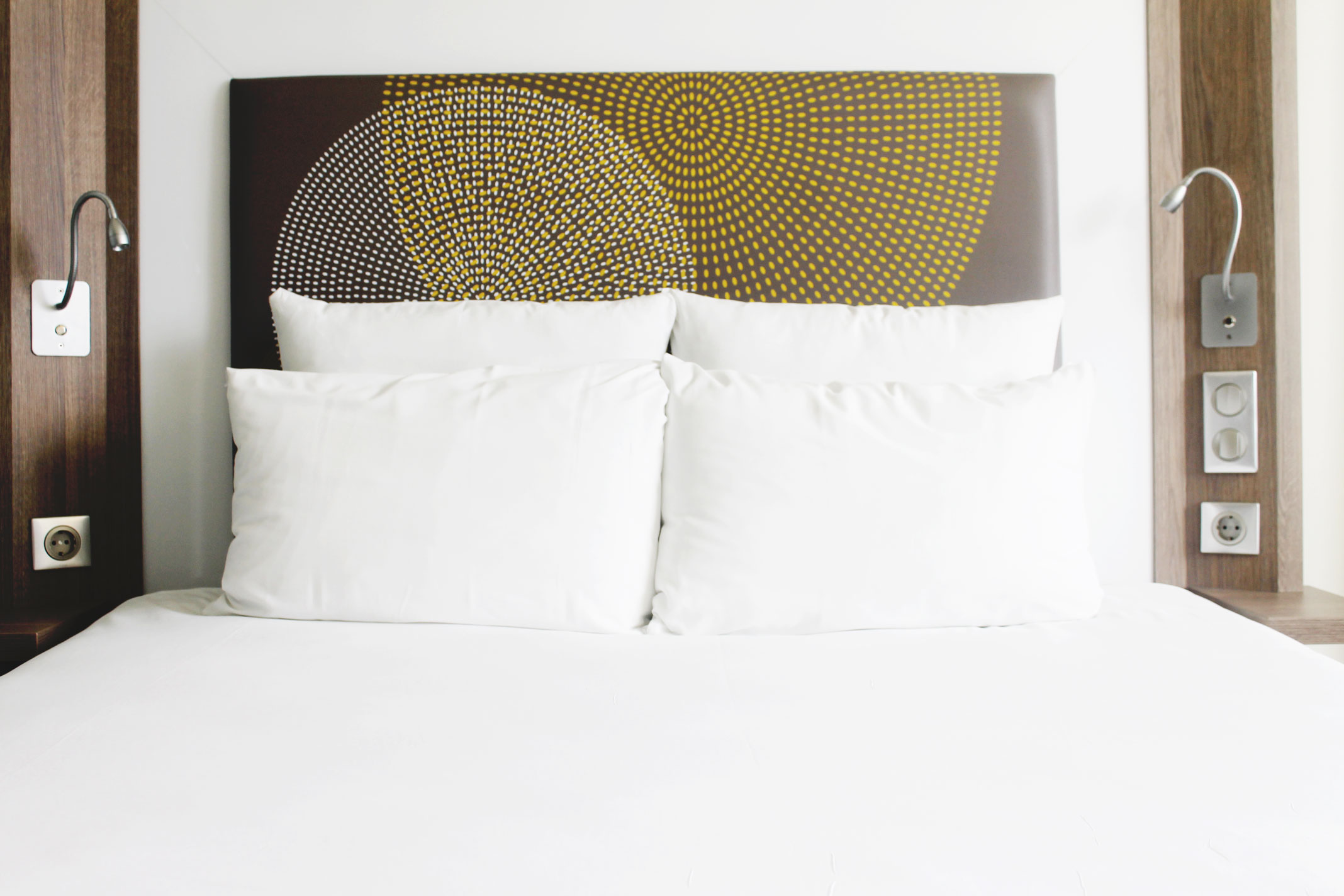 We were greeted with a ray of sunlight streaming through the substantial windows upon entering our room.  We were surprised to see a grand view of the mountains against the nearby buildings.  There were a few clouds that loomed around, just enough to cast a mysterious atmosphere across the sky.  "I never knew the landscape of Bulgaria was so green," I told my husband.  We were both pleasantly surprised with how lush nature seemed.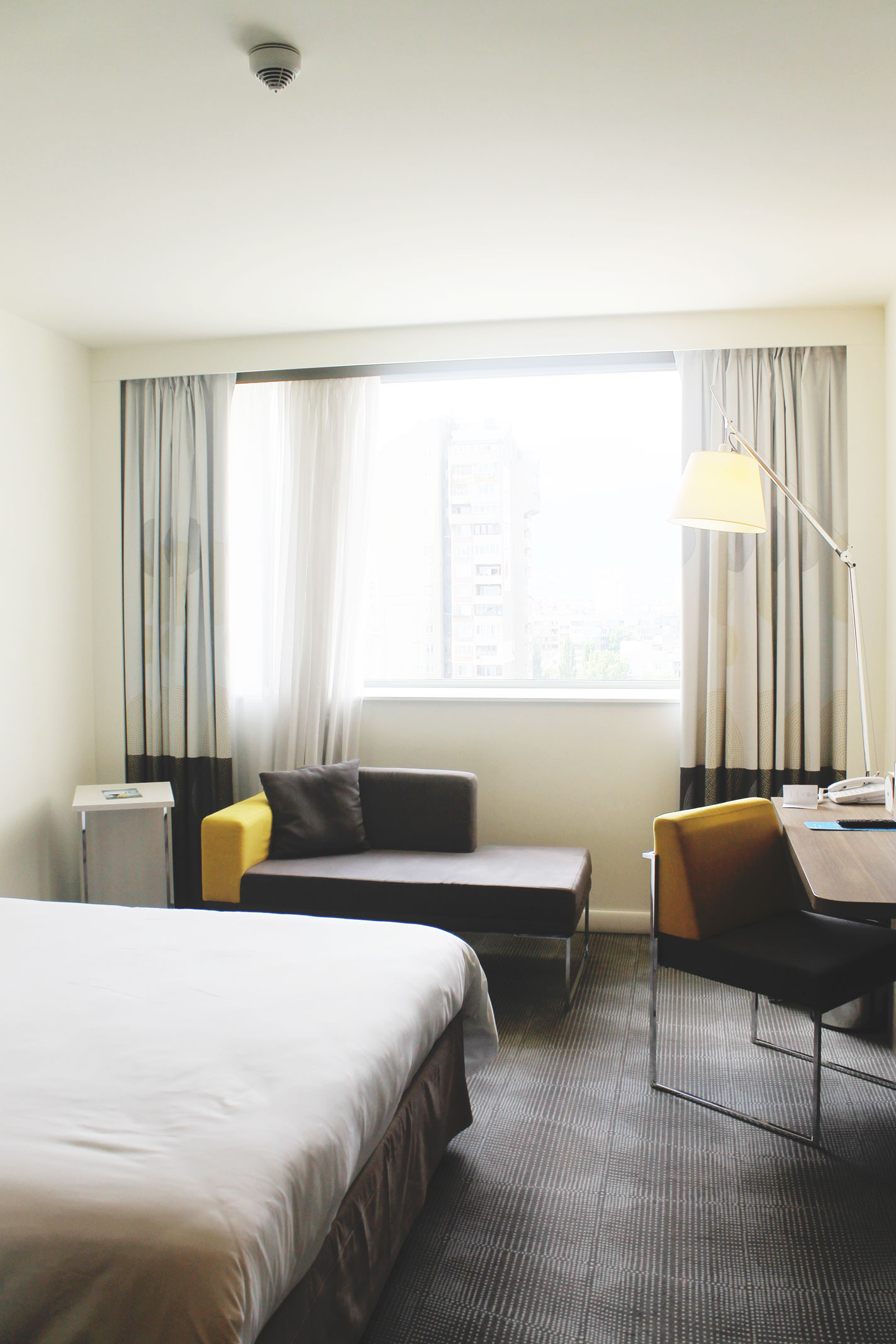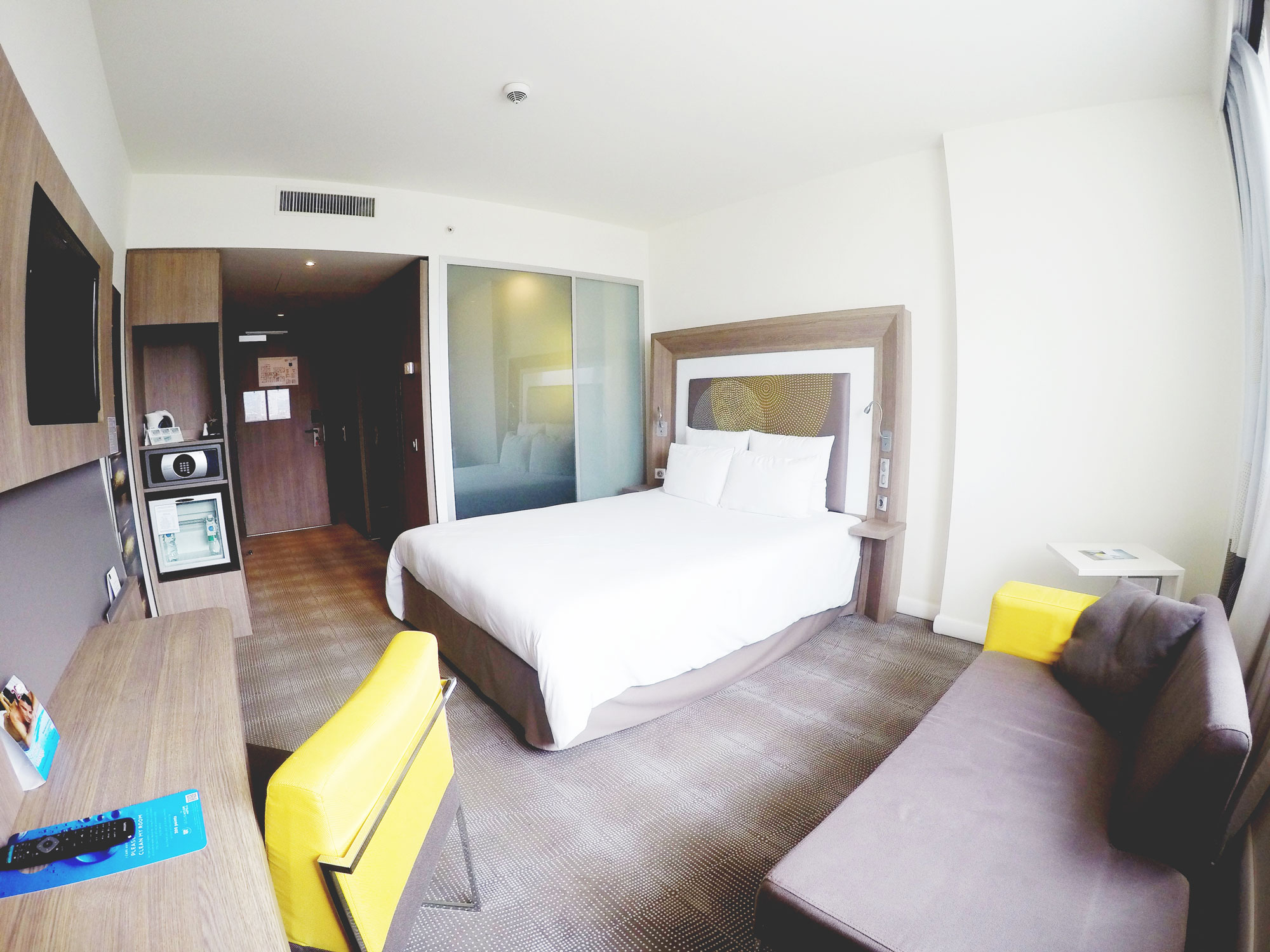 My eyes immediately went to the marvelous bathroom decked in floor-to-ceiling glass.  "It's so in-the-moment," my husband said.  Touching a few of the light switches revealed a technology that allows guests to choose an option of having a completely see-through shower or one with an elegant tint.  The bathroom is large and spacious with a bevy of lighting options. The room, decked in the most stylish hues of canary and gray, conjured stylishness and modernity.  The space was immaculate and the built-in closet revealed enough room for a guest who'd wish to stay here for a week or two.  As I lay down on the bed whose sheets were spotless and smooth, my husband scoured the internet speedily for a map of the city.  The hotel Wi-Fi is swift and fast, enough for us to decide on our itinerary for the day.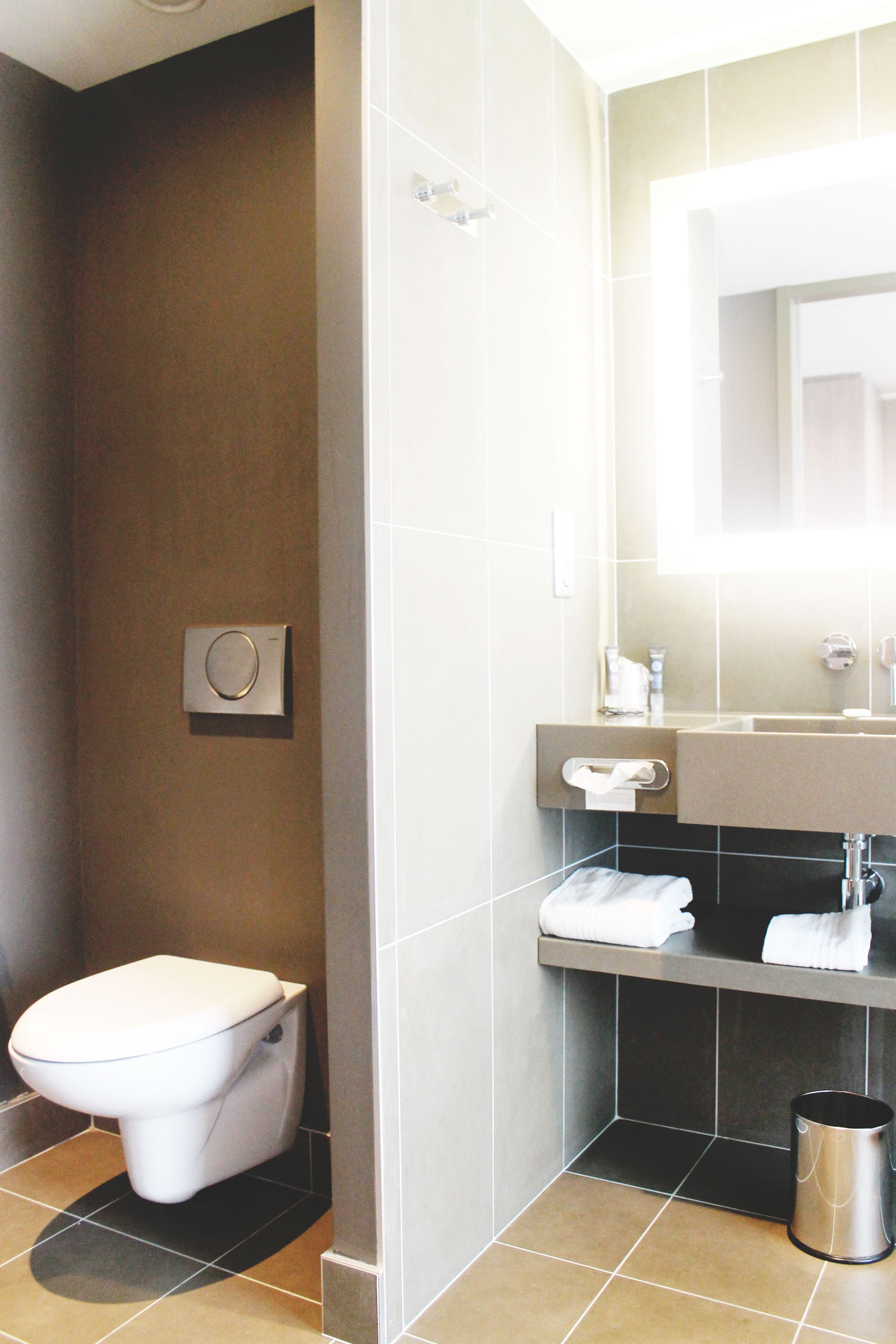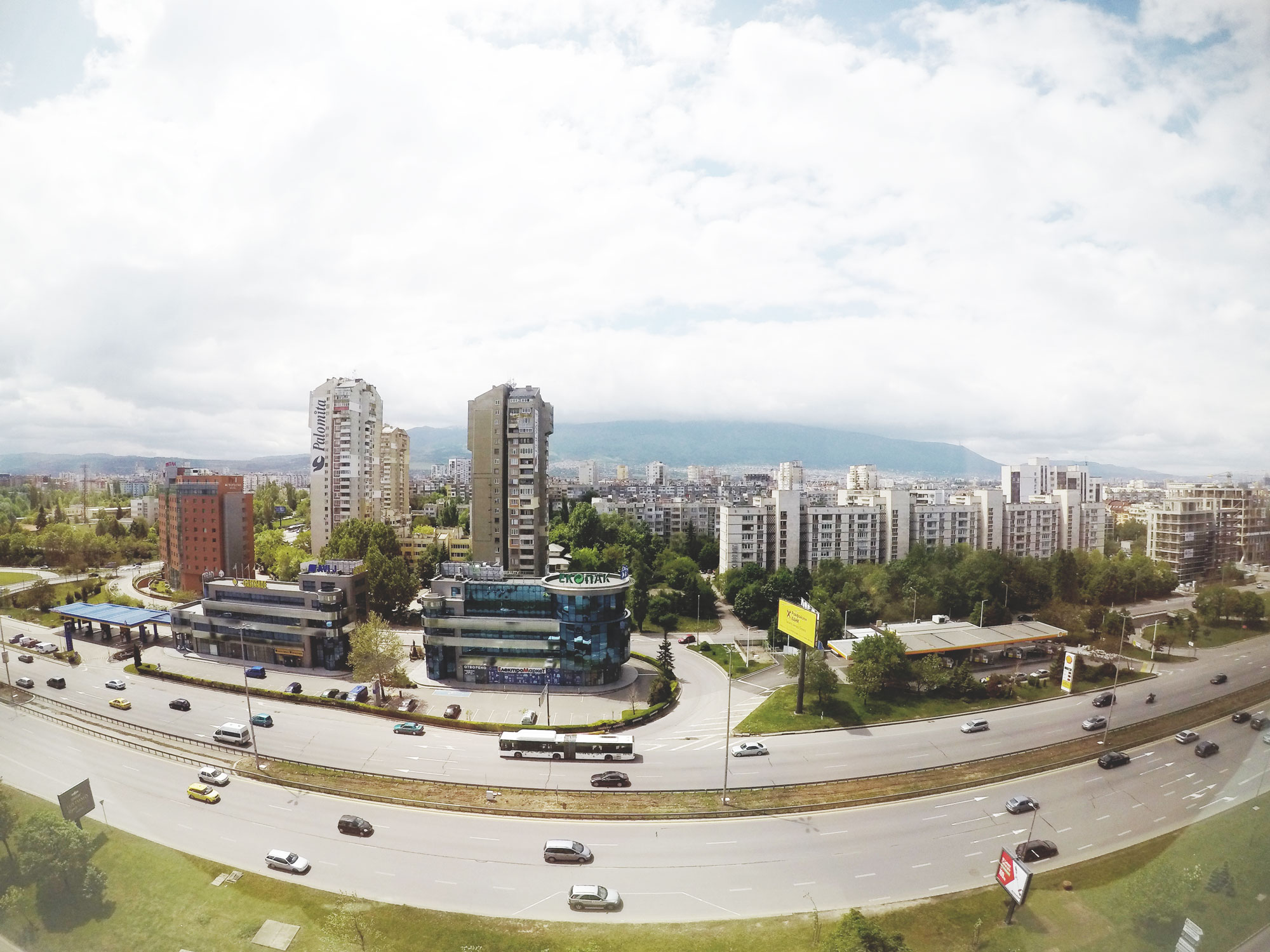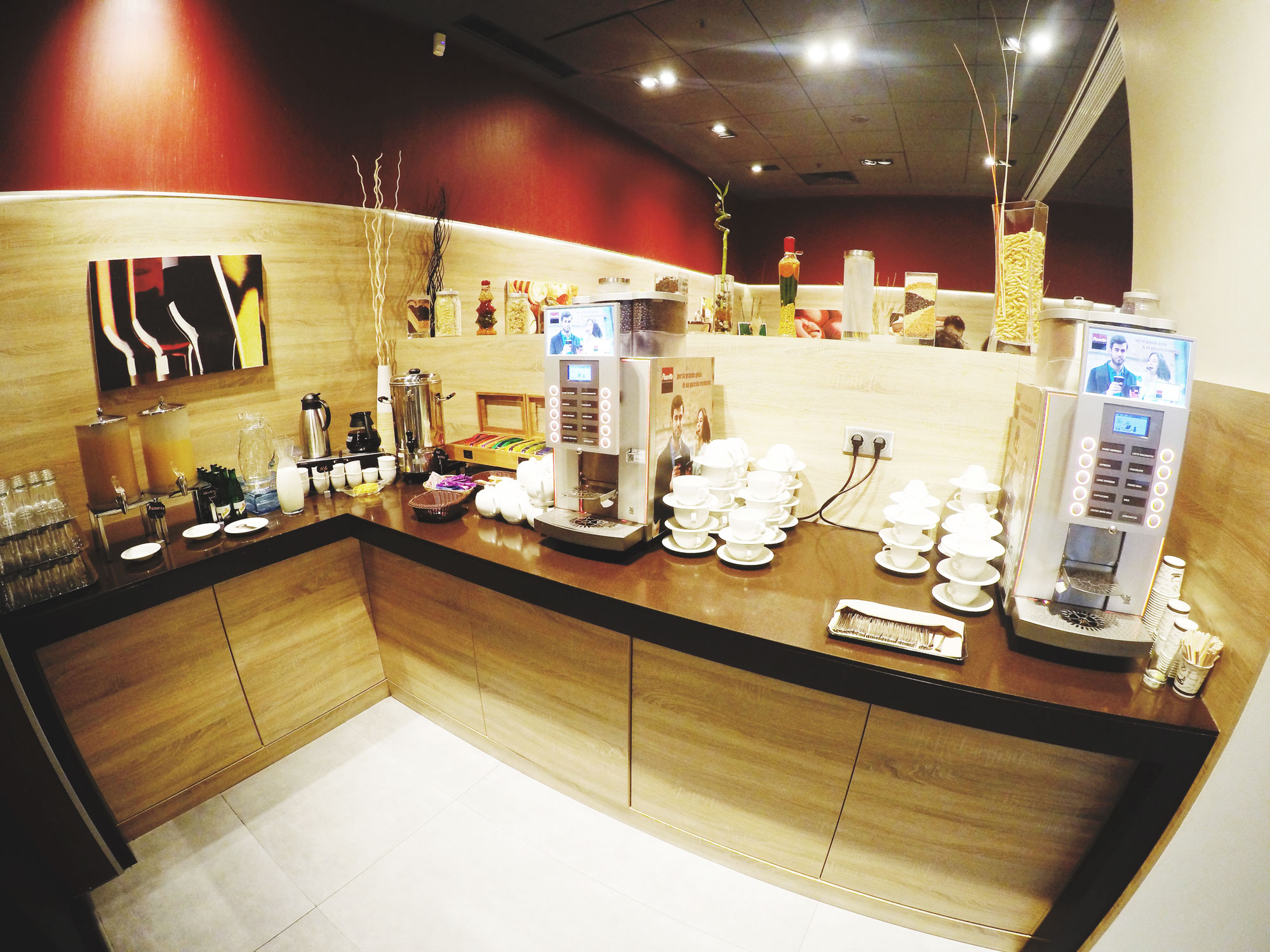 After a brief rest, we requested for a cab and went down where we waited in their well-dressed lobby.  "The taxi ride should be quick and should cost no more than 8 euros," Novotel's approachable concierge said.  Needless to say, the close proximity allowed us to gallivant to Sofia's old town every day for the three days while we stayed at the Novotel Sofia Hotel.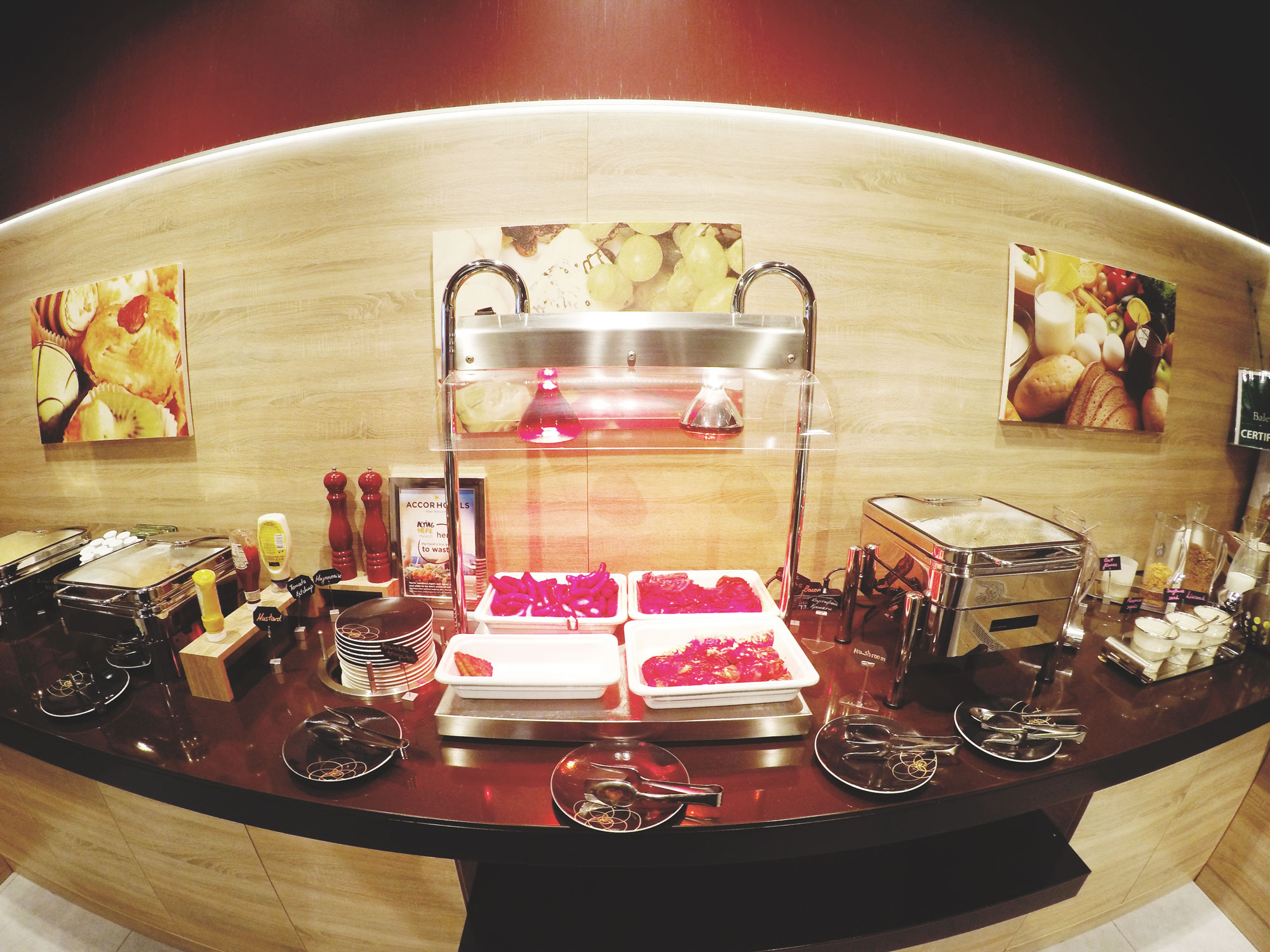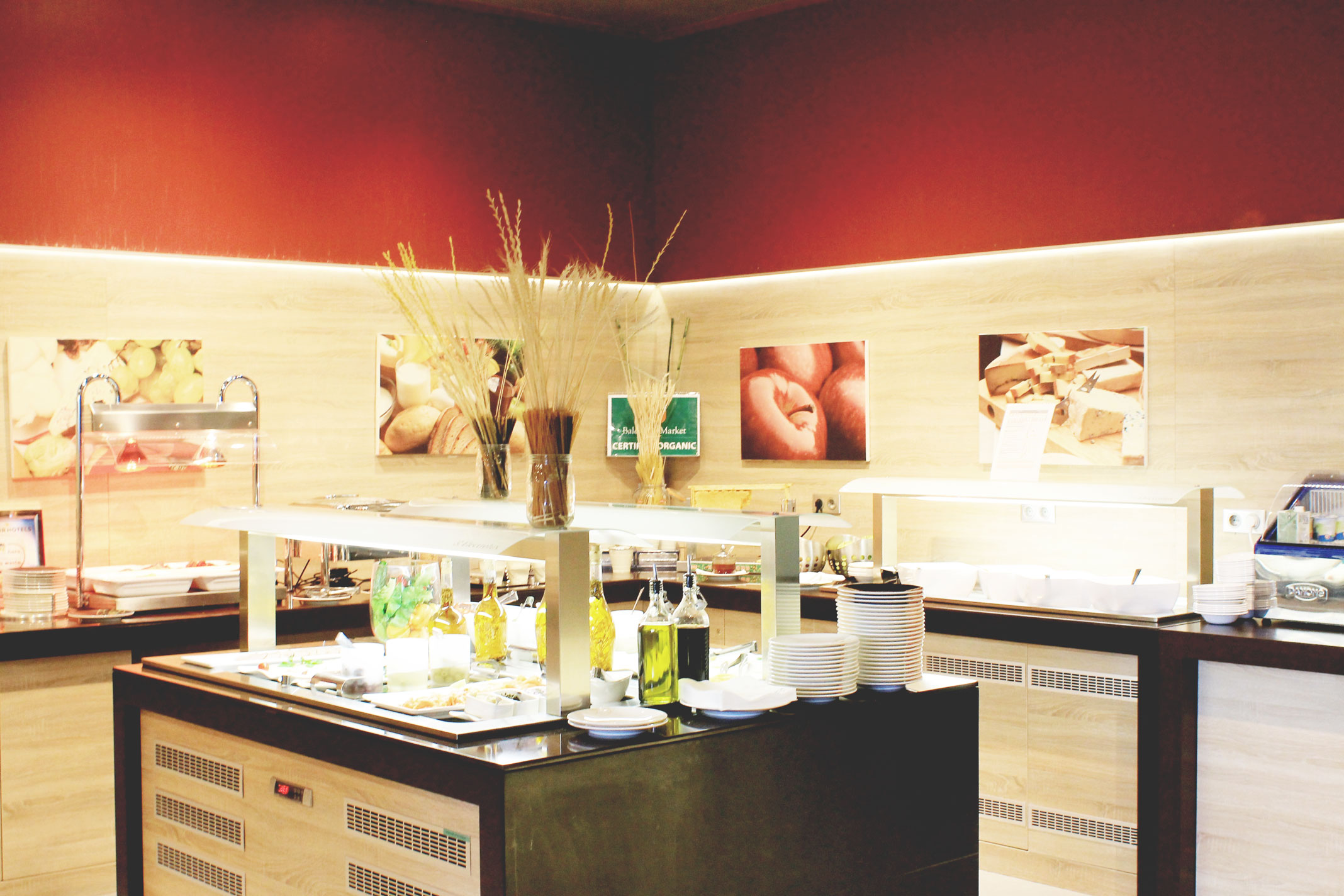 We woke up every morning to a pleasing meal consisting of an array of Bulgarian cold cuts, as well as the traditional English breakfast.  What I love about the food in Bulgaria is that their local vegetables and cheese are so delicious, and the Novotel Sofia Hotel made sure to incorporate that with the best they can.  The coffee, being quite close to Turkey, is tasty and strong just the way I like it!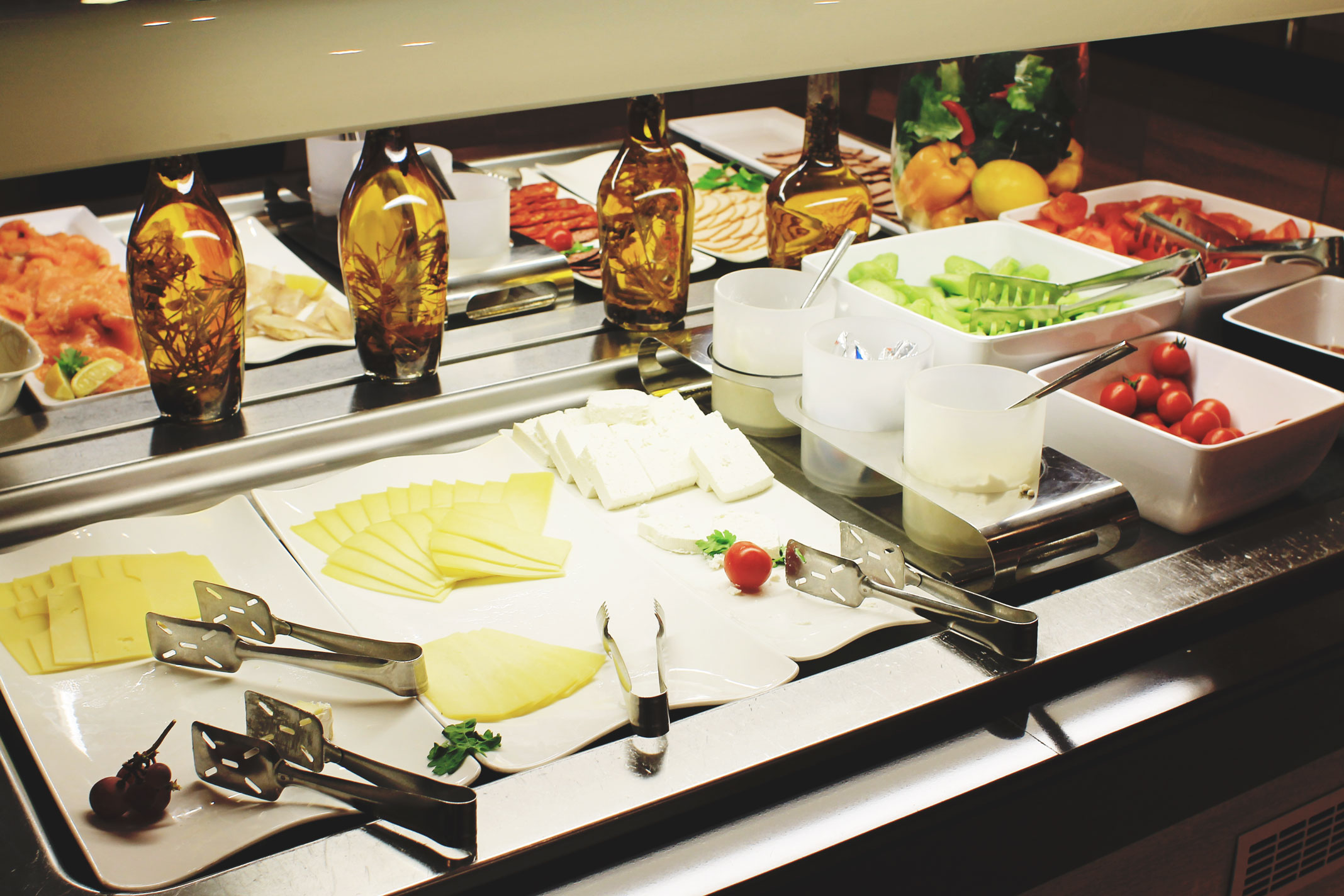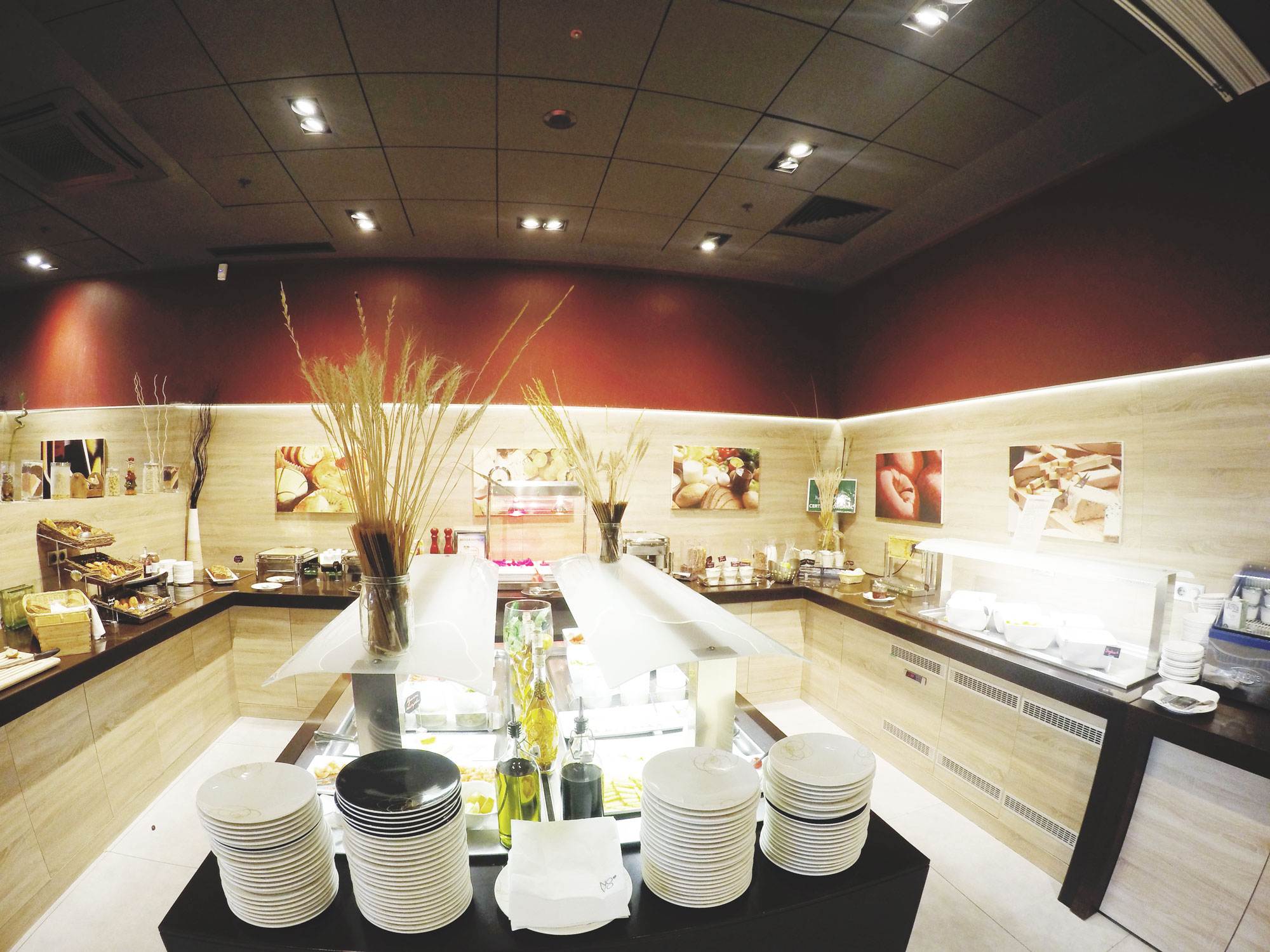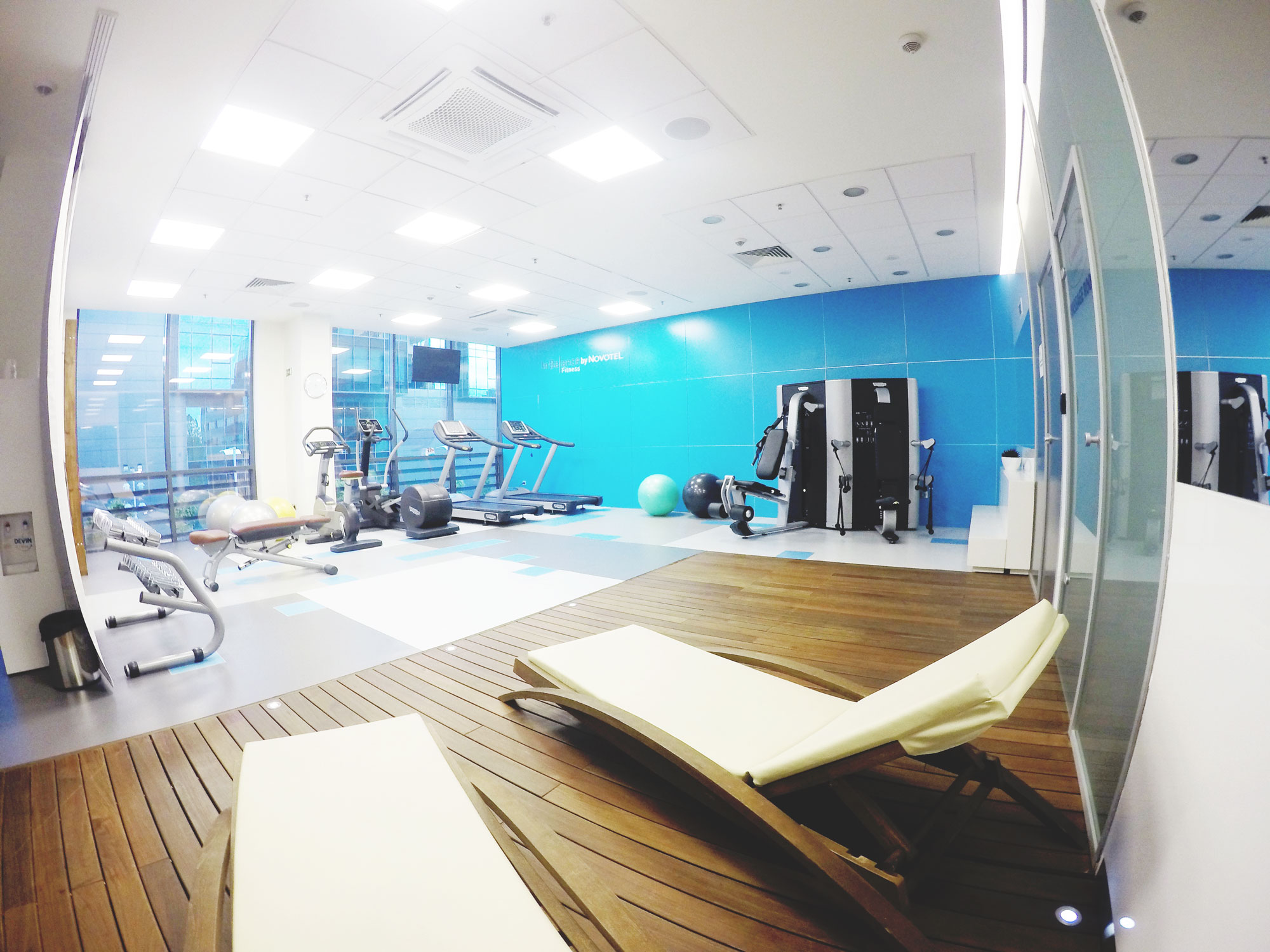 We ventured off to the second floor to check out their fitness center and sauna facilities.  It was an ample space with loungers and gym equipment which allowed space for a splendid view of The Mall business district.  The landing floor also functions as a business center that features sleek accessible computers for their guests.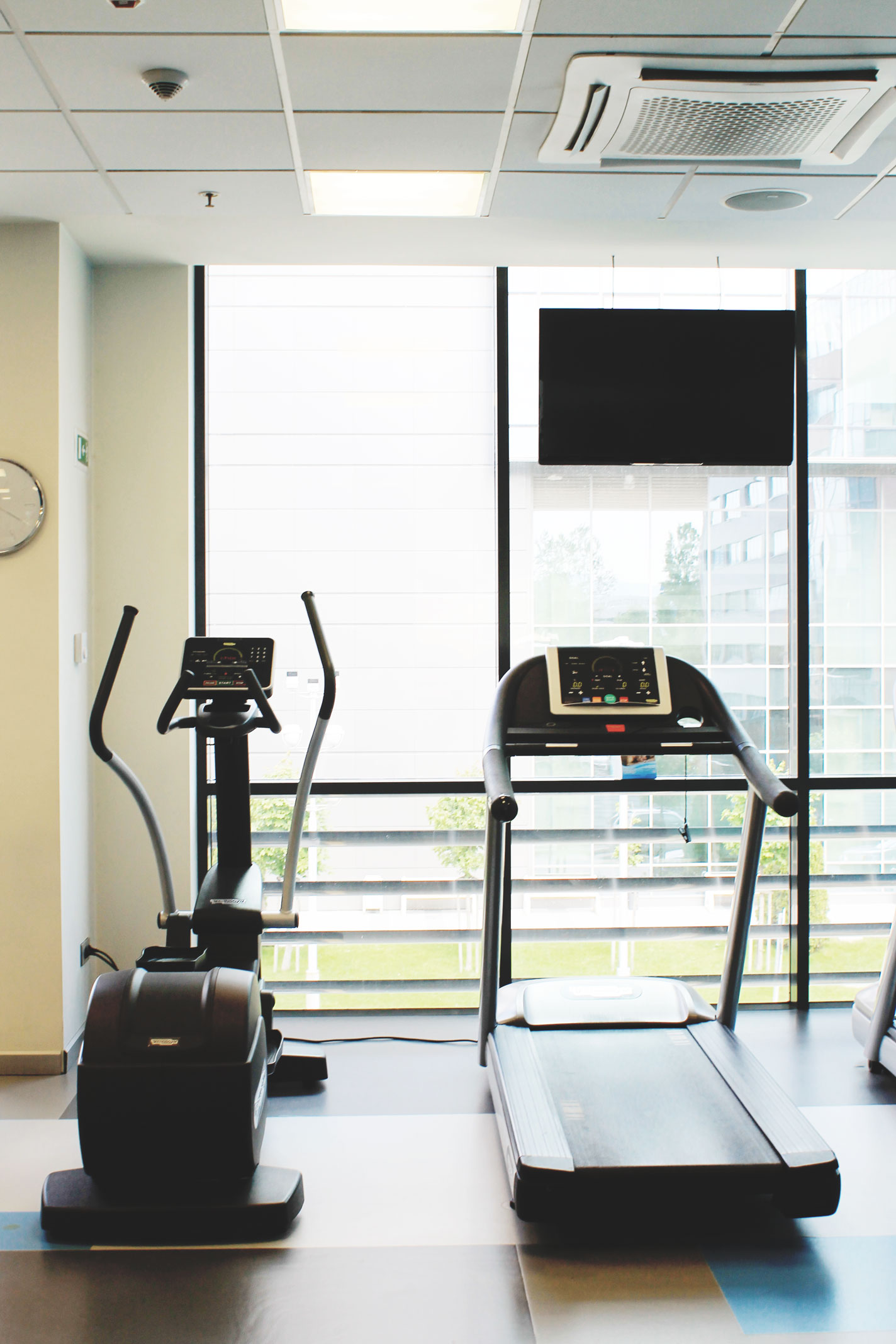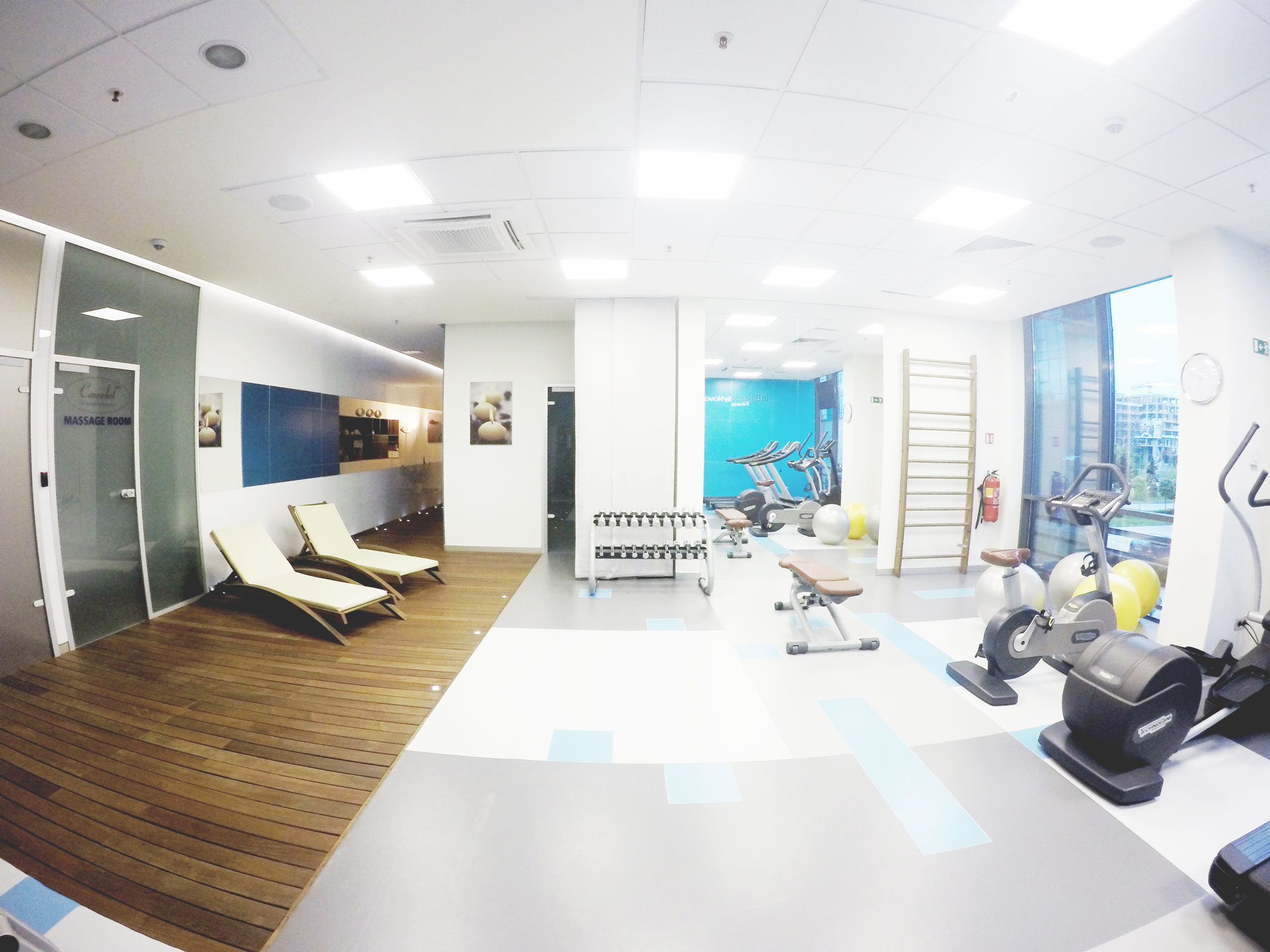 During our entire stay, we were welcomed with friendly smiles and the sunniest of disposition.   Novotel Sofia Hotel is a new and superior hotel that suits the new energy that surrounds the capital.  Unwavering in making a positive mark, the staff is determined to make your stay as comfortable and convenient as possible.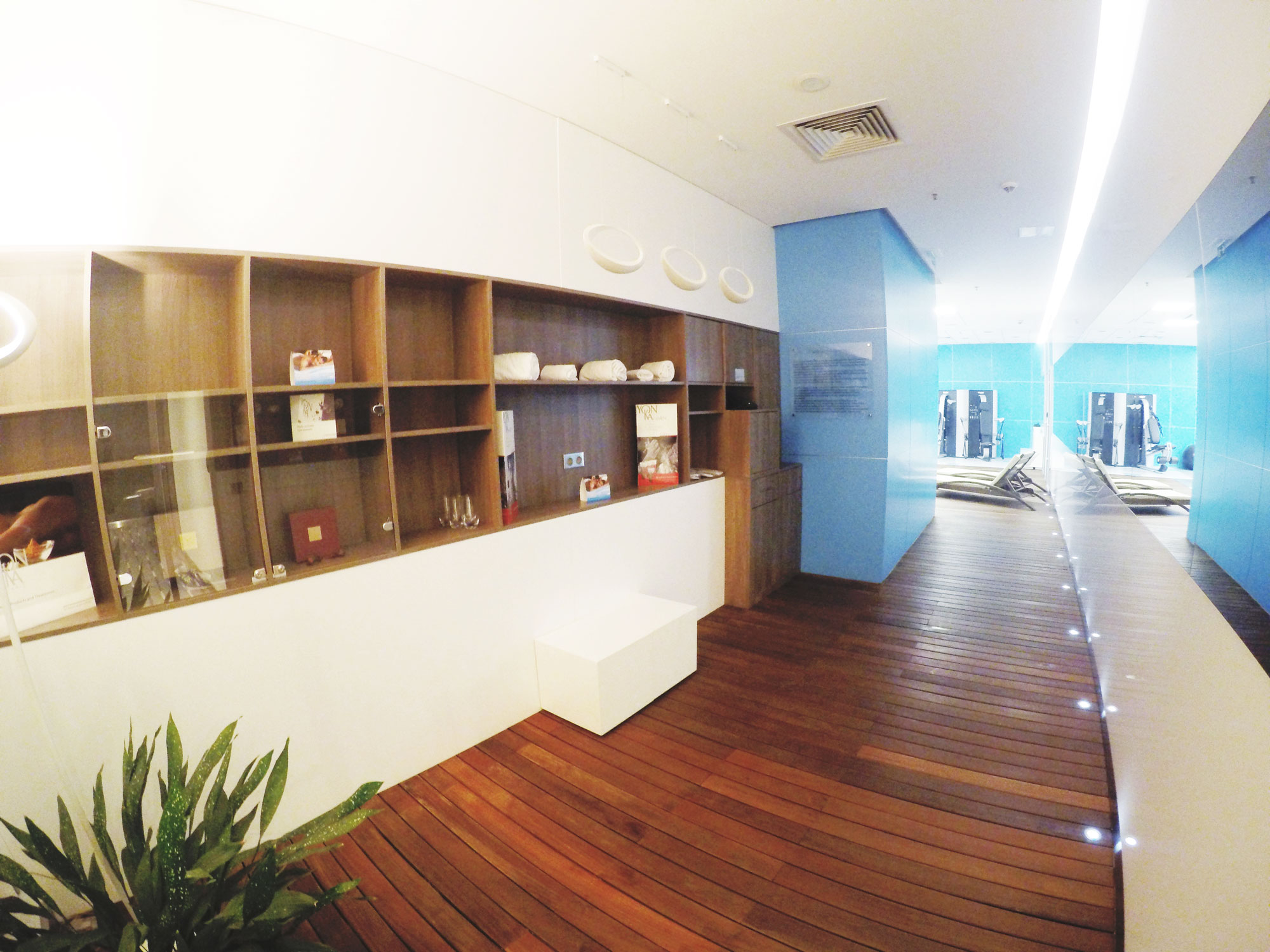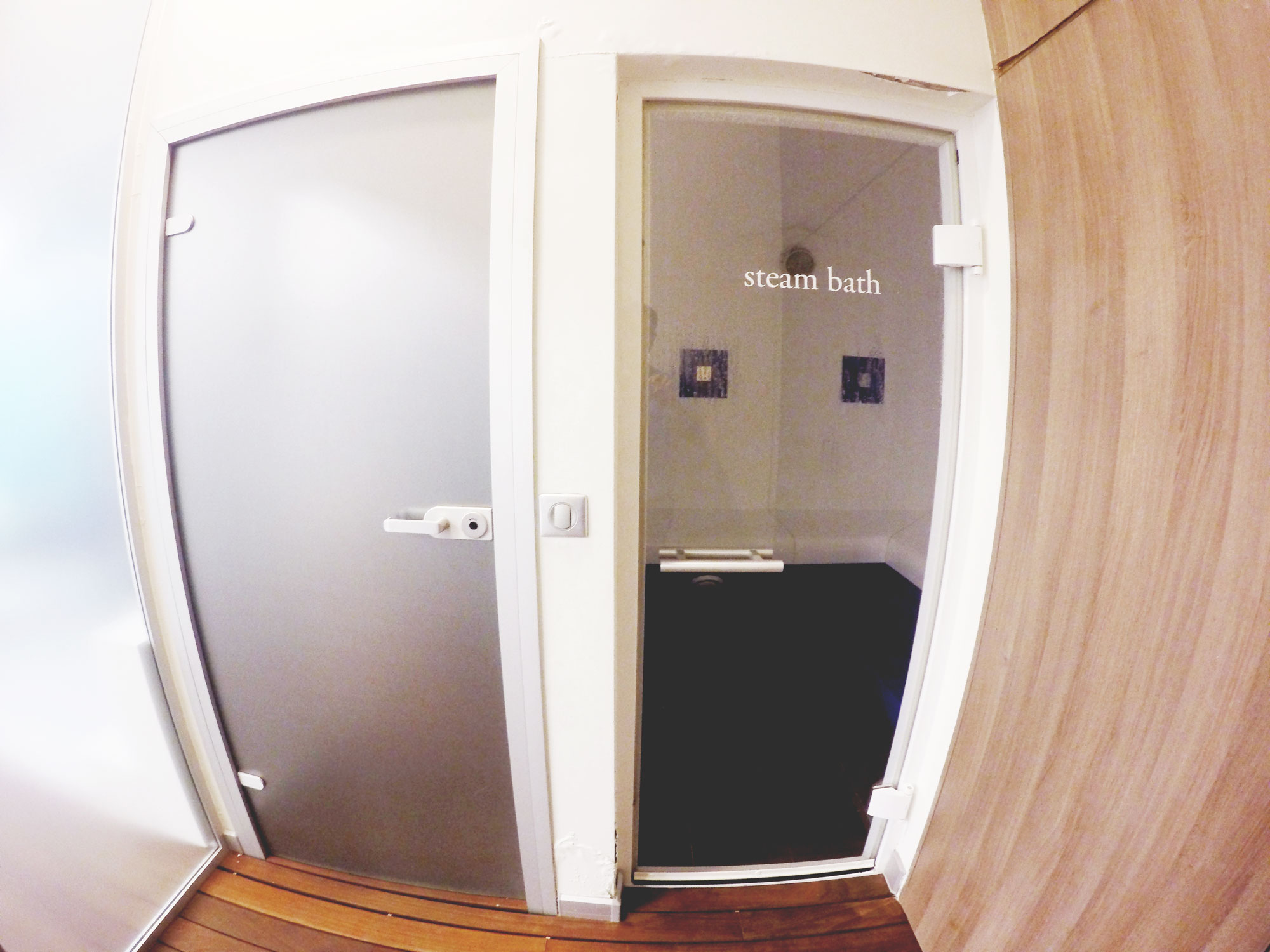 As we were transported back to the airport by the hotel shuttle at the end of our quick 3-day weekend break, we realized that Sofia, Bulgaria is slowly rising up the charts as being one of the loveliest cities in Europe.   If you fancy a visit, try the new Novotel Sofia Hotel.  Classy and up-to-date, it's just a swift cab ride down to Sofia's historic center.  Assisting you in every possible way, they complement the jovial attitude of the locals.  Providing a tranquil, safe haven, this hotel has a pleasing vibe.  It can be a true home away from home in bustling Sofia, Bulgaria.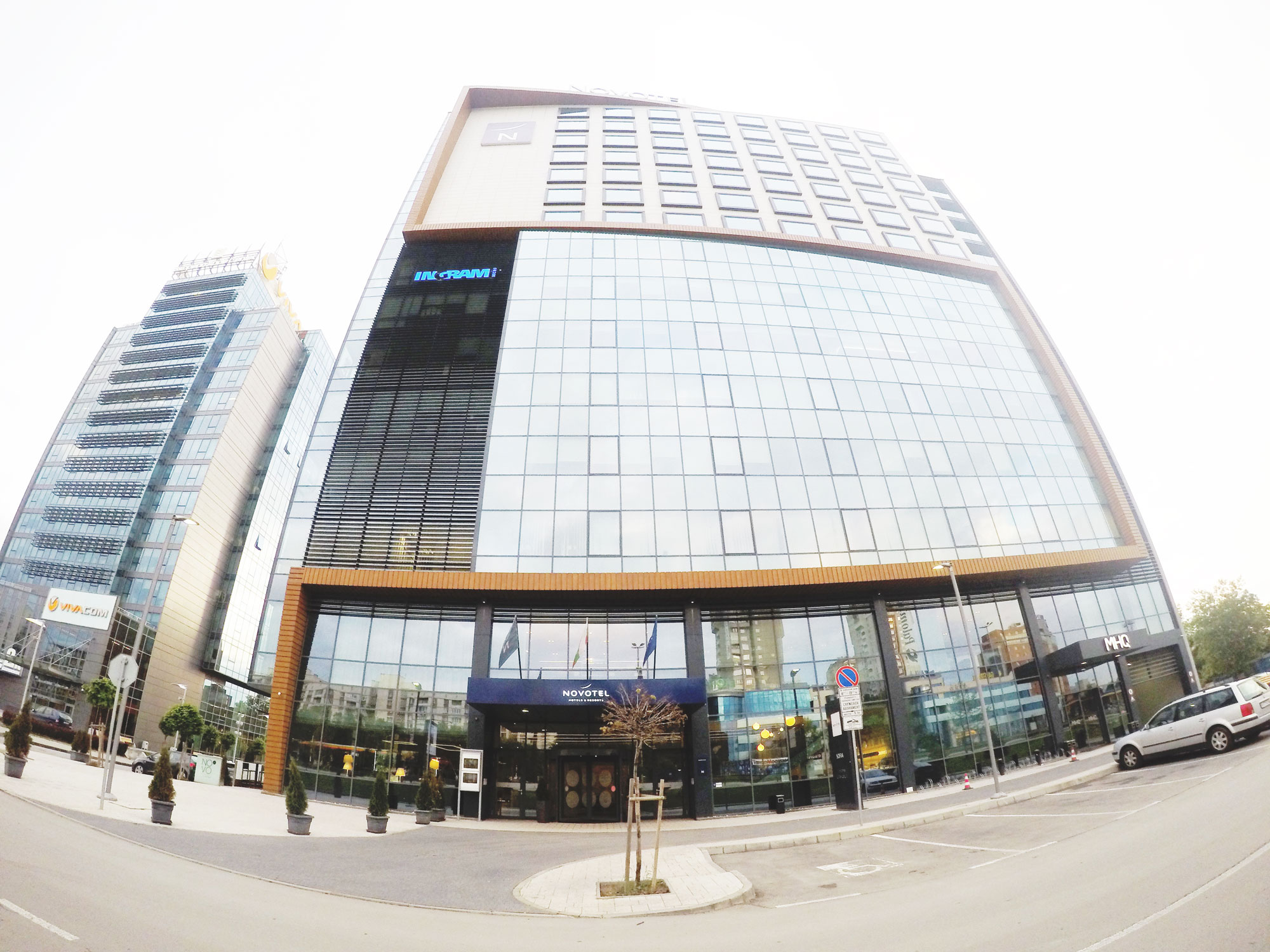 Sponsored by Novotel Sofia Hotel | 115 N Tsarigradsko Shosse Blvd, 1784 Sofia, Bulgaria | +359 2 904 3000 | All views, posts and opinions shared are my own.