This weekend, I attended a farewell party for Father Bosco, a very beloved priest in a nearby parish.  He was assigned to start and foster the young adult ministry hosting this party. Clearly he has made an amazing impact since many people attended in addition to many words expressed in gratitude about his selfless service. Fr. Bosco, thank you for everything and I wish you the best in your next assignment.
It got me to thinking about new horizons and how we are faced with many challenging changes in our lives.
In fashion, it is evident how quick trends come and go.  One day we are saying hi to polka dots, and before we know it, it's so last season. Regardless the trend, I'd like to emphasize that the most important thing in dressing up is wearing the type of clothes you like without discomfort.
For instance, I've always been a dressy kind of girl.  Be it casual or cocktail, I am most comfortable when I am wearing a dress.  There is something quick and easy about going to my closet and pulling one thing out, instead of rummaging through drawers looking for tops that would match my skinny jeans (dark or light wash, flared or skinny – too many options are sometimes not good – especially when getting dressed for work)!
Another thing to remember is that it's all about the fit. An amazing outfit doesn't translate to greatness unless it fits you the right way.  However, a simple one may actually be all you need as long as it sits on your body perfectly.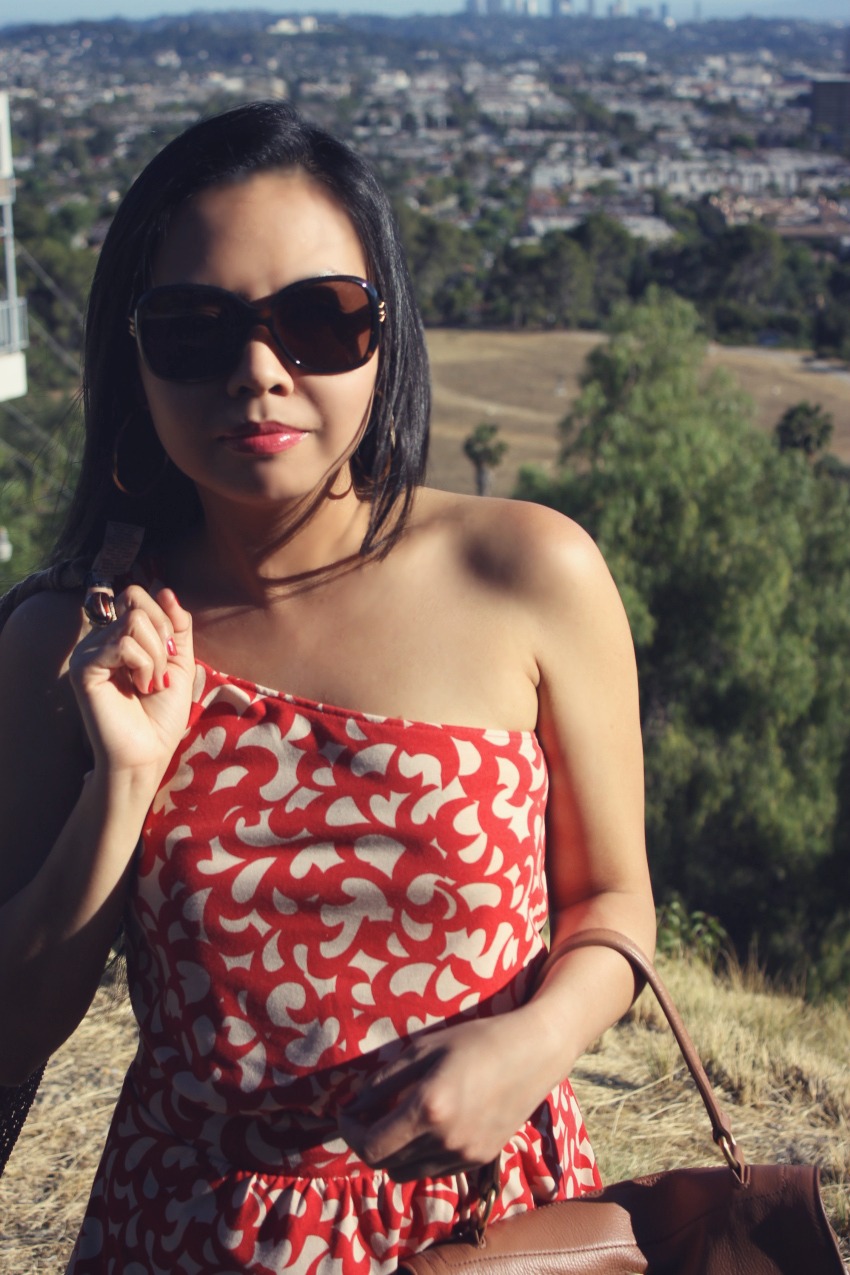 Style Details
Dress :: Banana Republic (would love to wear this for work)
Cardigan :: Olivia Sky (lovin' this one too)
Earrings :: 14k Yellow & Chocolate Gold Italian Twist Hoops
Ring :: 14k Yellow Gold & Italian Enamel Cocktail Ring (similar/look for less)
Shoes :: Salvatore Ferragamo (another color here)
Purse :: Yves Saint Laurent "Muse Two" Flap Satchel 
Knowing yourself and the right fit is key! This is very similar to how it is in our lives, if we know ourselves, wherever path we may be, we will fit in easily.
Again, I am thankful for the guidance that Father Bosco has brought upon my life and wish him well in this new horizon!
In my thirty years, I noticed that when the path is good, it always fits just right. =)