The Hong Kong skyline is a view that everyone should enjoy.
No other vista can match the sea level view seen at the fabulous Intercontinental Hotel in Hong Kong. I experienced the view in a very relaxed setting as I was enjoying an afternoon tea at the Intercontinental Hotel's Lobby Lounge. The sleek and panoramic high floor to ceiling windows makes it very easy to appreciate the Hong Kong skyline. I definitely had a relaxing time drinking tea and nibbling on scones and cakes while absorbing the grandeur of the view.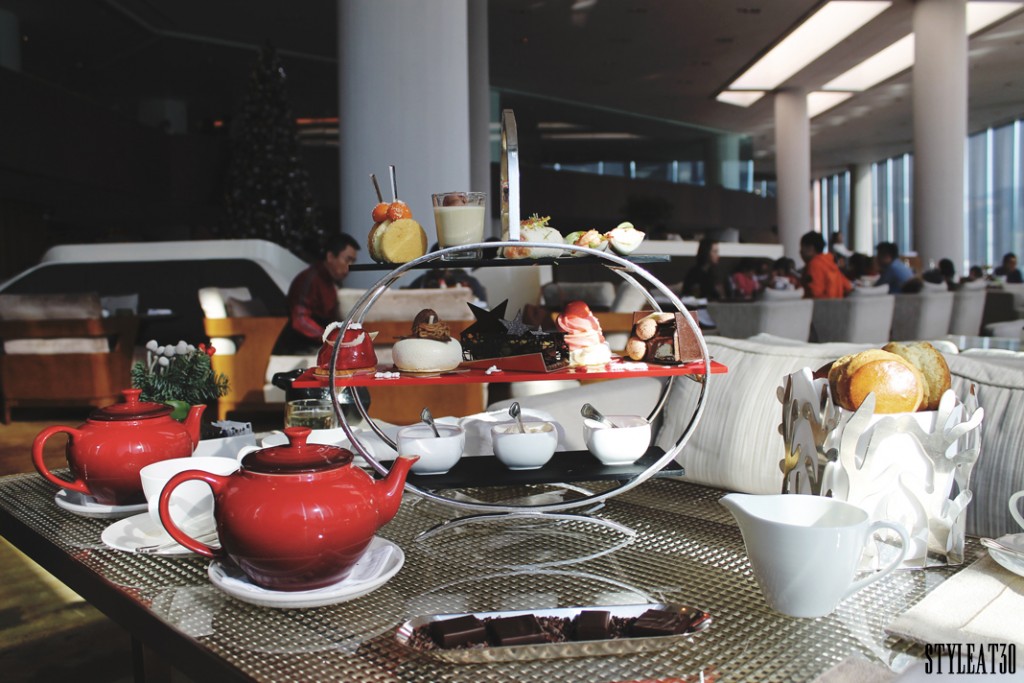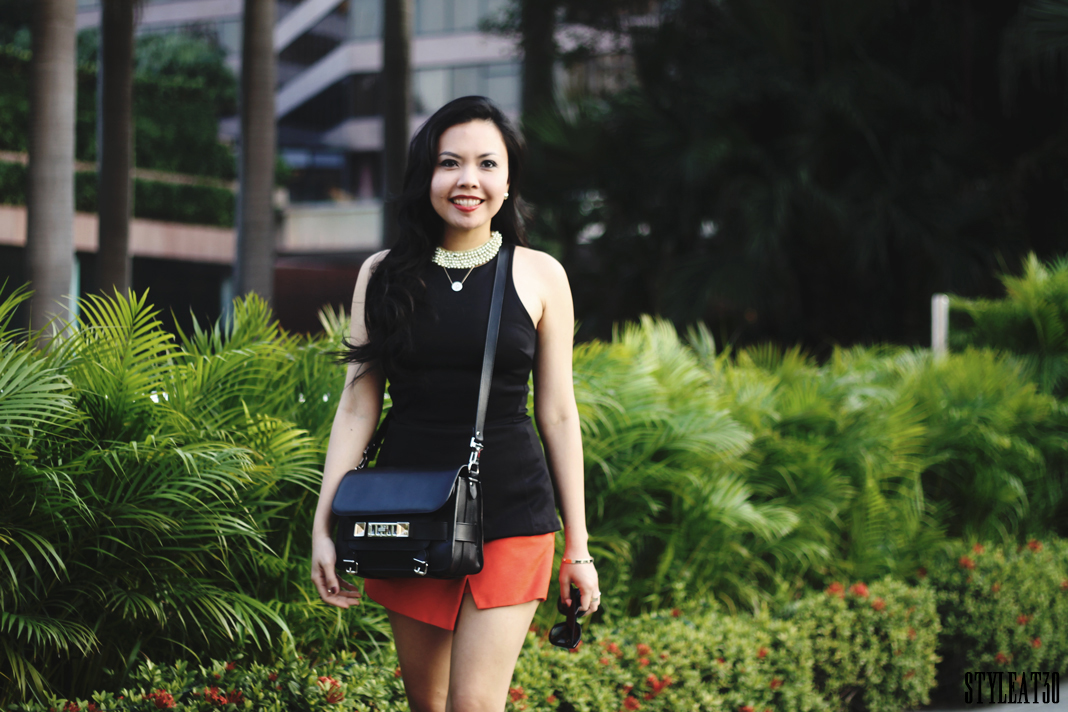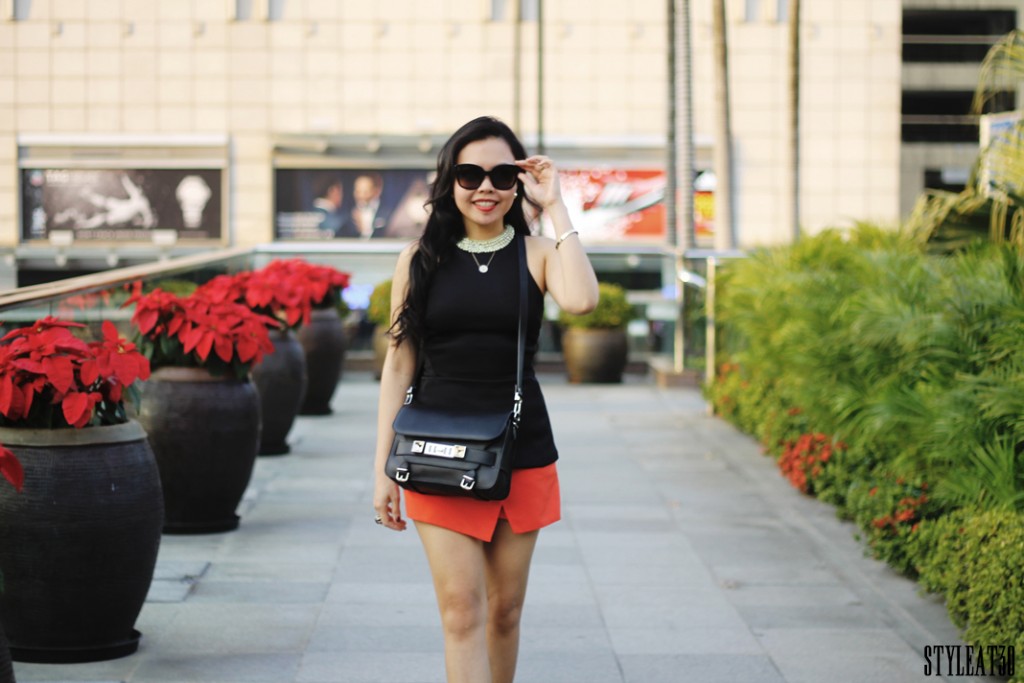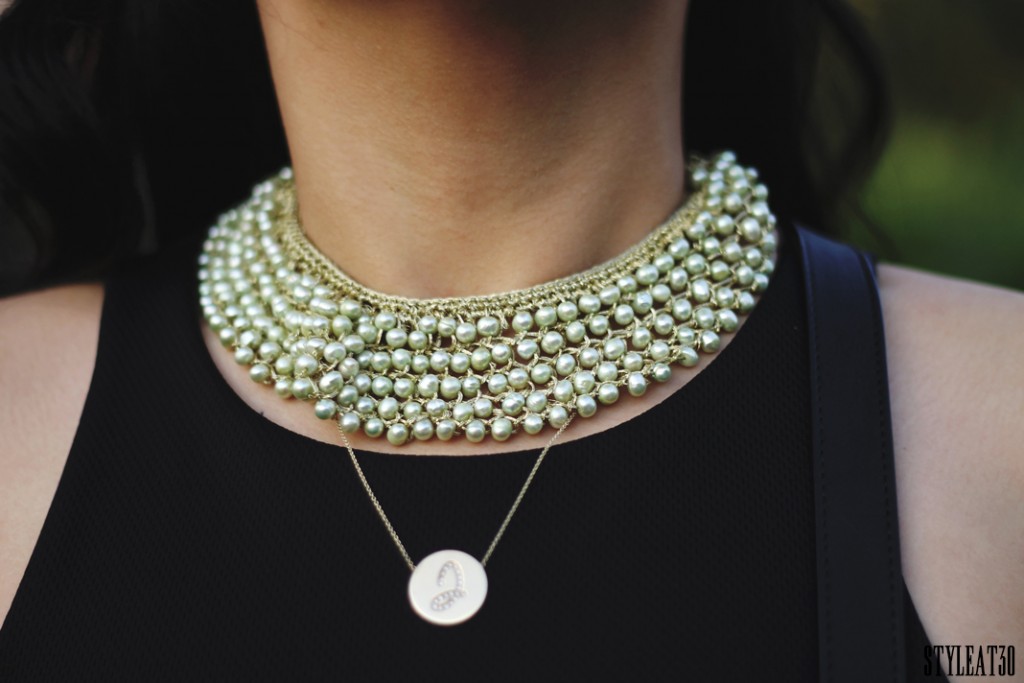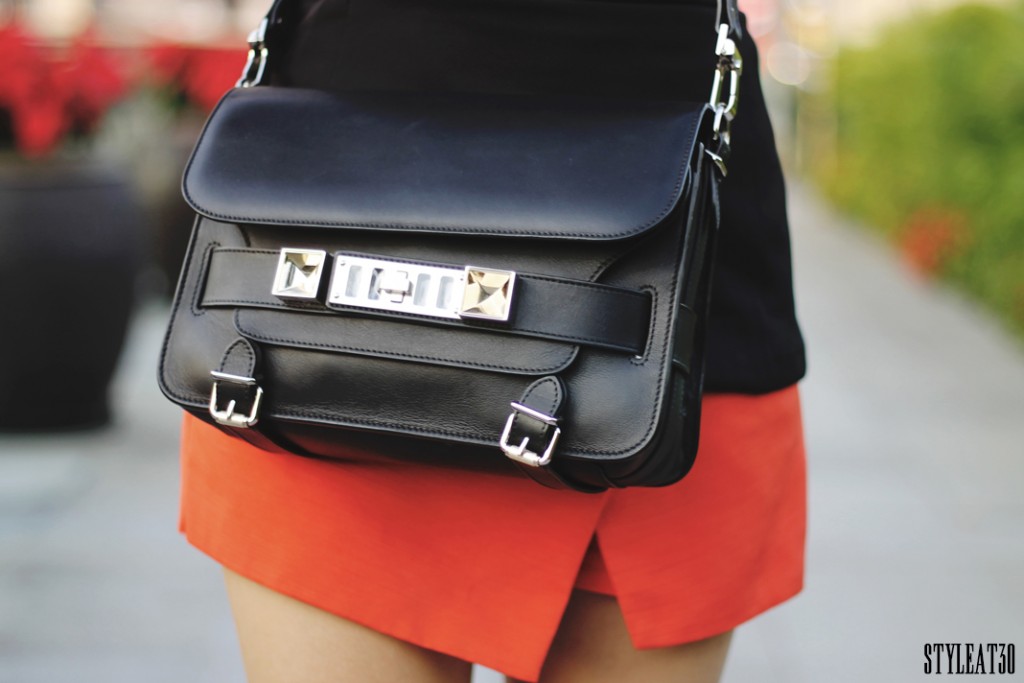 Style Details
Top | ZARA
Skirt | TOPSHOP
Purse | PROENZA SCHOULER PS11
Sandals | GUCCI
Sunglasses | CÉLINE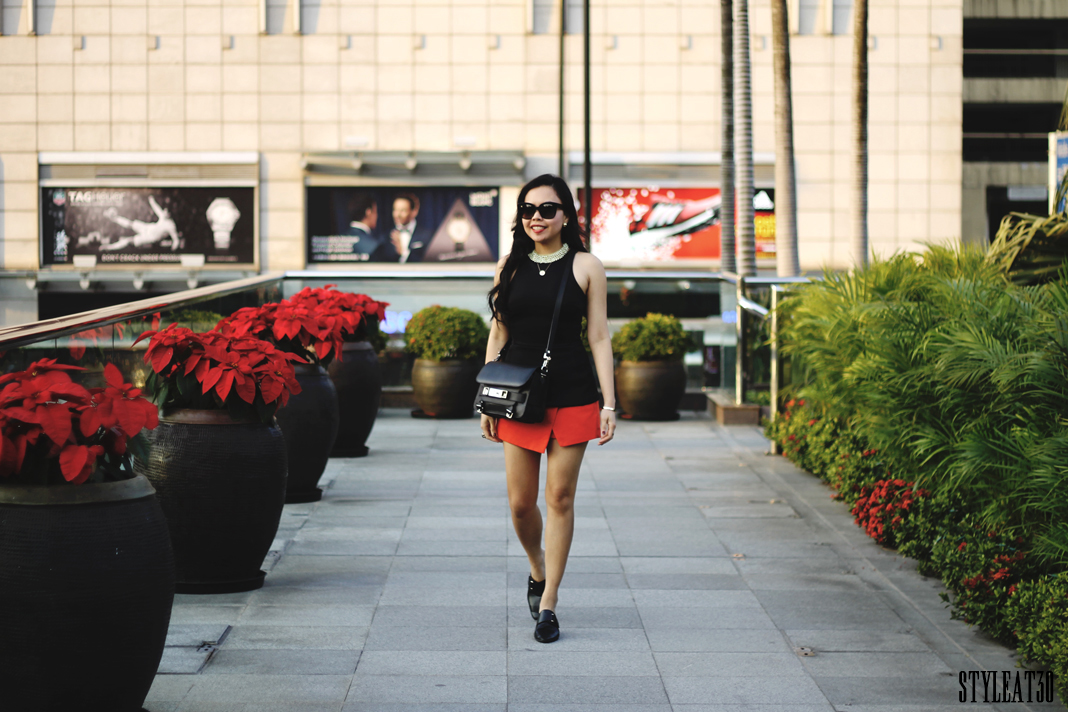 I find it very stylish that the Intercontinental lobby spans such an impressive scene while providing an impeccable afternoon tea service boasting of international options. I recently went to try the extraordinary Alan Ducaisse The tea set available during the holidays. Their distinctive pasty chef, InterContinental Hong Kong Executive Pastry Chef Cyril Dupuis, whose resume includes a time in Pierre Hermé Paris, made the unique desserts and pastries. The dessert also proudly asserts the debut of Celebrity Chef Alain Ducasse's exclusive chocolate for the first time in Asia. It was stated that they had finally found a way to export the high quality chocolate from France without any sacrifice to taste and texture. Knowing that, I enjoyed the Le Chocolat Alain Ducasse Tea Set with a wonderful variation of multiple types of tea. I tried the classic Marco Polo tea that had hints of berry sand honey and the classic Earl Grey Imperial. If you love Earl Grey, you will certainly love this one, which features a wonderful aroma of bergamot orange. Lastly, I also enjoyed the refreshing and local favorite Zheijiang Super Longjing Tea that had a refreshing chestnut-like flavor.
The lobby was quite bustling with international travellers and locals. Once a British colony, I learned that the afternoon tea concept was quite popular in Hong Kong. They even have a local red box Chinese tea set that highlights a selection of Chinese regional specialties.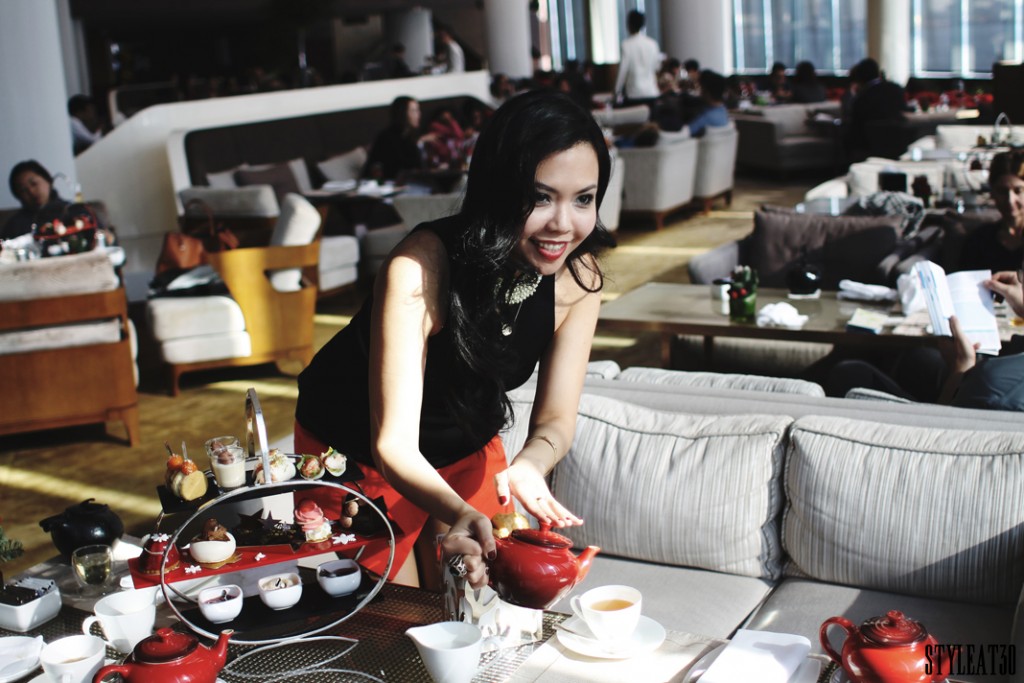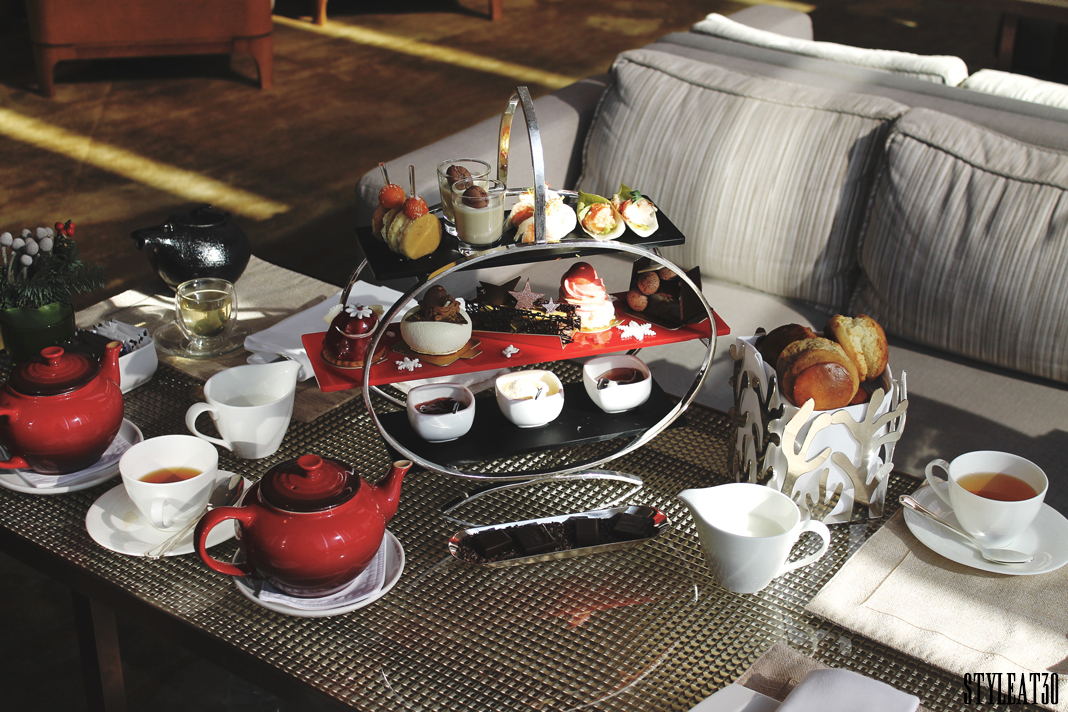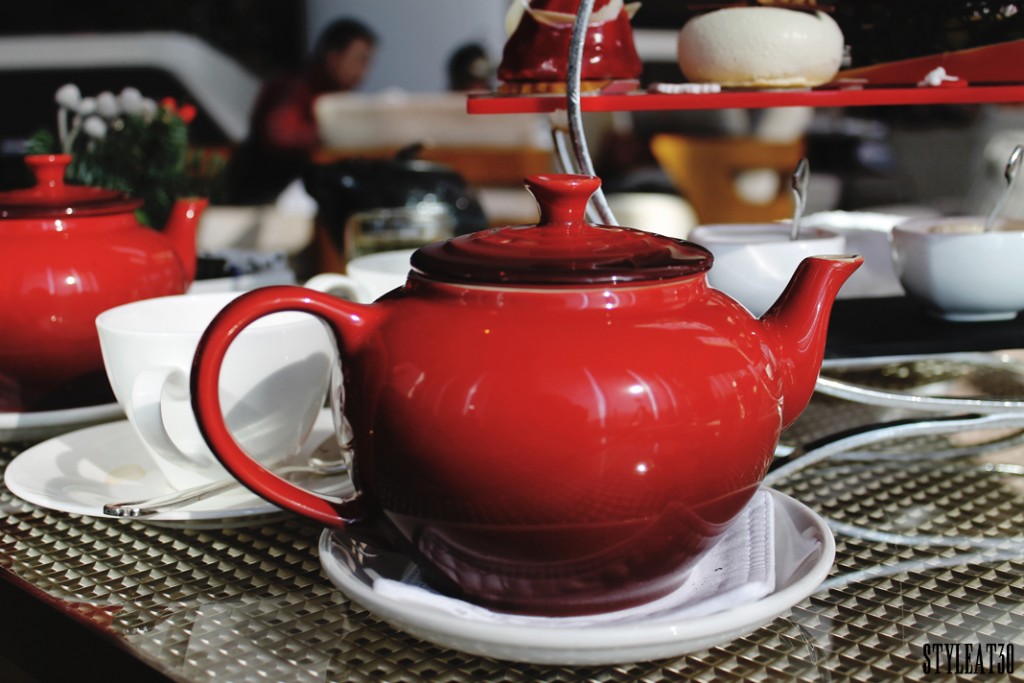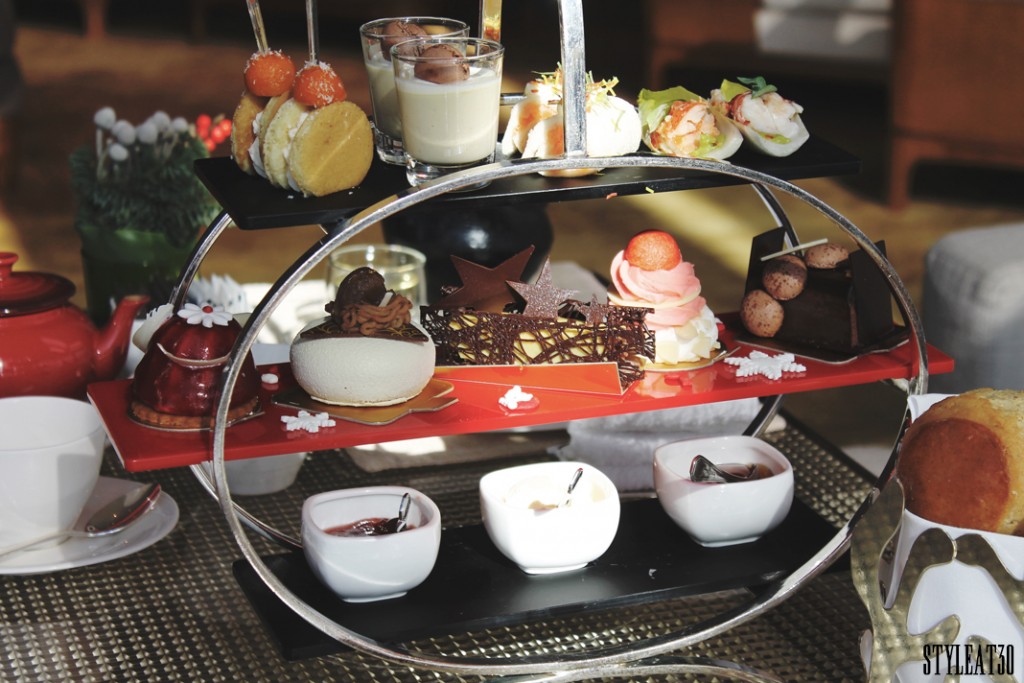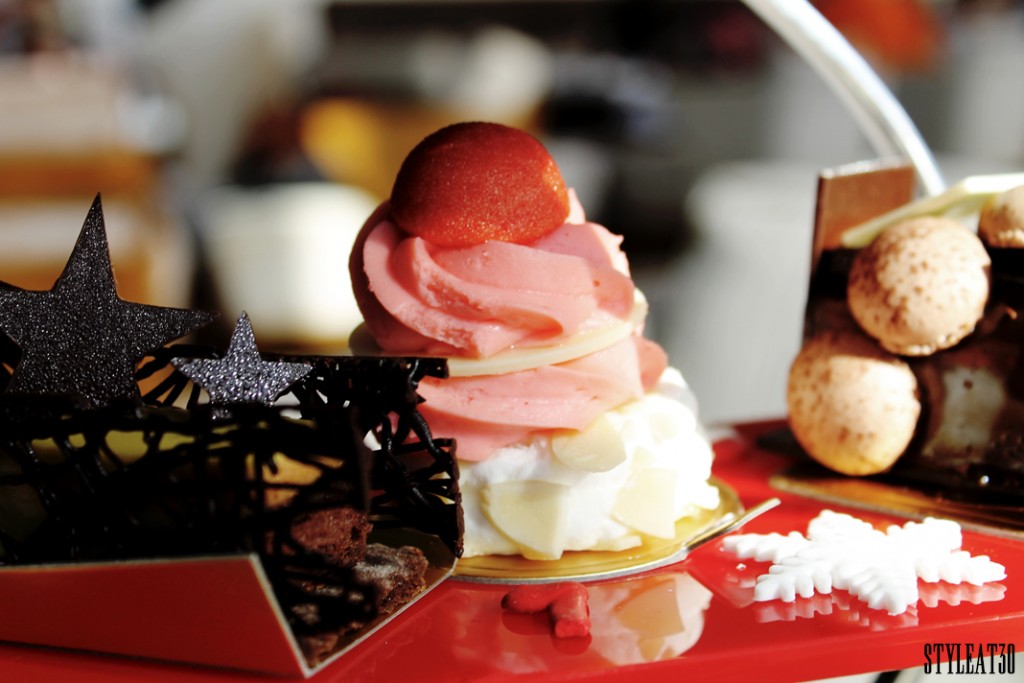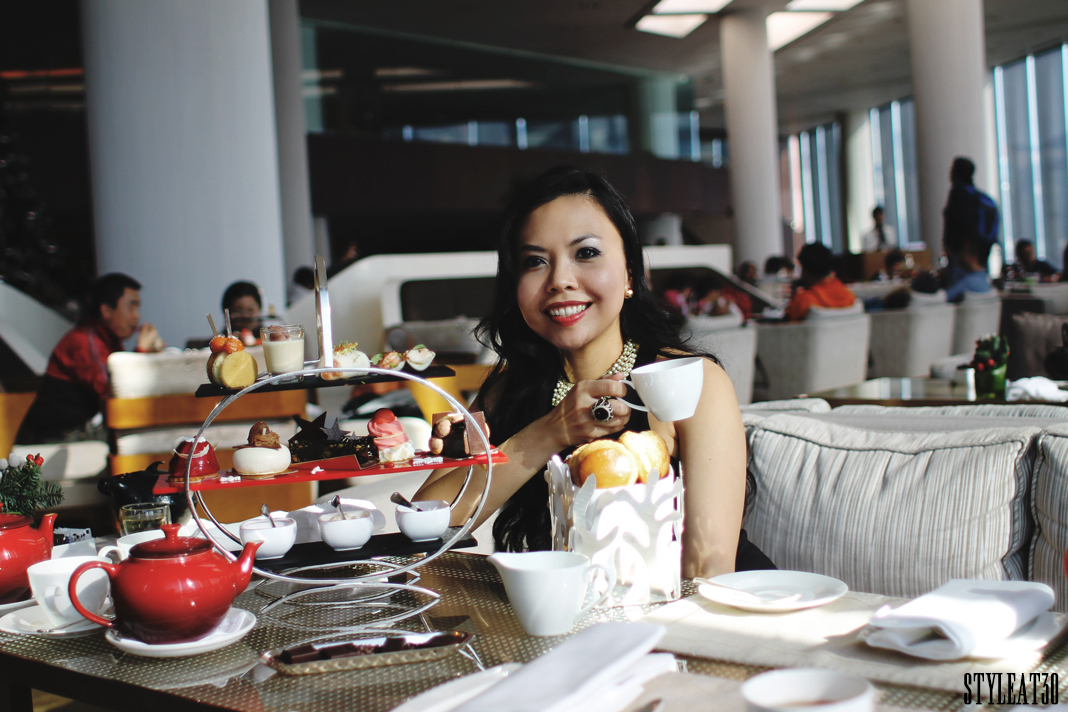 The fantastic Le Chocolat Alain Ducasse Tea Set came with an impressive multi-level tray containing a wonderful variety of pastries. It had savory items such as freshly carved Boston lobster with spicy avocado on endive. The lobster tasted exceptionally fresh while the lettuce contributed a light and flakey texture to it. It also had a quite flavorful and delicious smoked salmon tartar. Another one that would be absolutely memorable to all is the richness of the foie gras custard showcasing a dainty little chocolate macaron. If you love foie gras, then you would certainly adore this one. Of course there is a large selection of desserts such as the delightfully sweet marange cake. It also had the flavorful coconut and lemongrass cream cake, which had a nice mix of crust, icing, and fruit texture. There was also a very soft coffee cake that had a mixture between a coffee and dark chocolate taste. In respect to the set's namesake, there was also the Alain Ducasse chocolate cake, which had a semi dark chocolate flavor, as it was somewhat bitter and sweet. The chocolate was quite rich which made it a wonderful dessert. All the desserts and savory pastries presented all taste as wonderful as they look.
The Le Chocolat Alain Ducasse Tea Set also came with a side of scones and a box of Alain Ducasse chocolates. The scones were delicious and very soft and went perfectly well with the tea. The chocolates were so amazing. I can certainly taste and feel the difference between high quality chocolates in comparison to all the other commercialized and highly manufactured chocolates. Next time I'm in France, I'm going to start looking for these specific chocolates. Of course, if I'm in Asia, I won't have to look too hard, as they are available at InterContinental Hong Kong. If you want to enjoy a view of the stunning Hong Kong skyline while taking in a unique afternoon high tea experience, the InterContinental Hong Kong is the perfect place to be!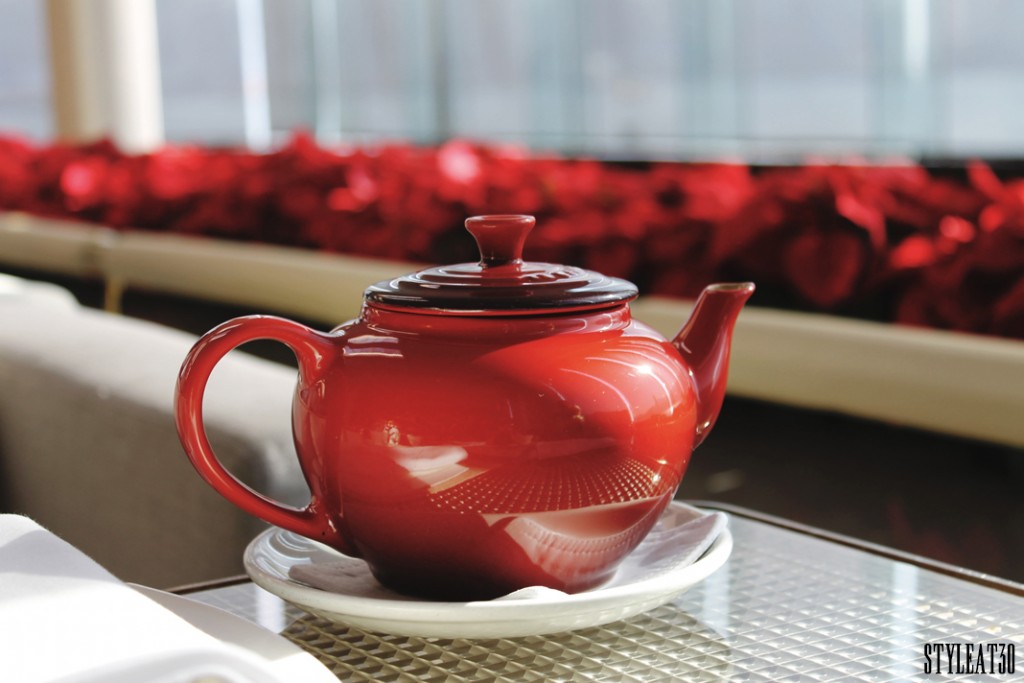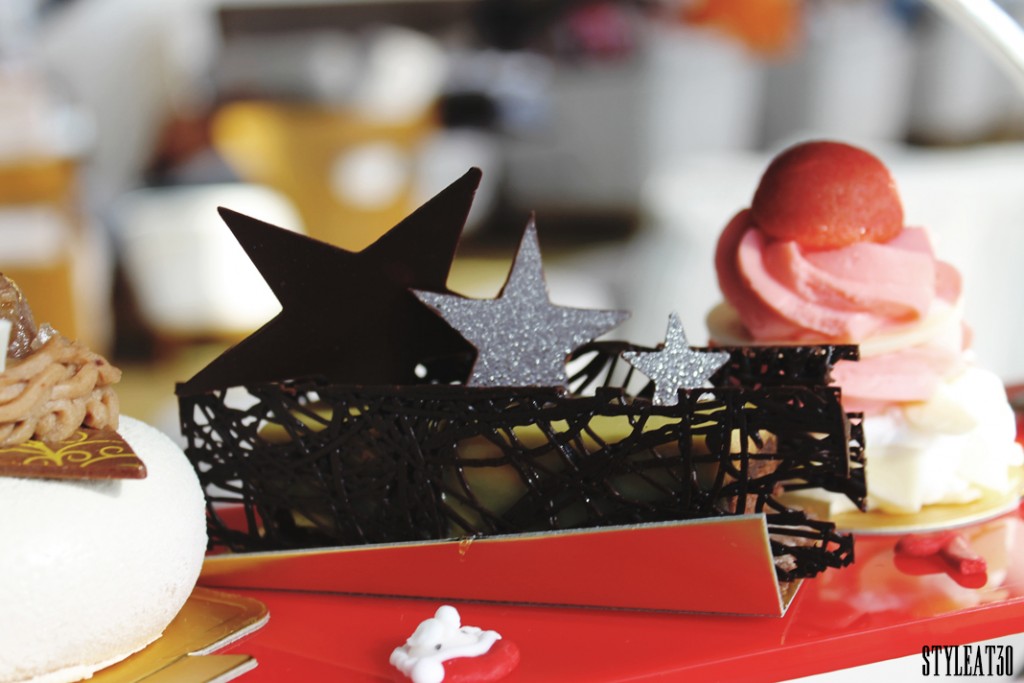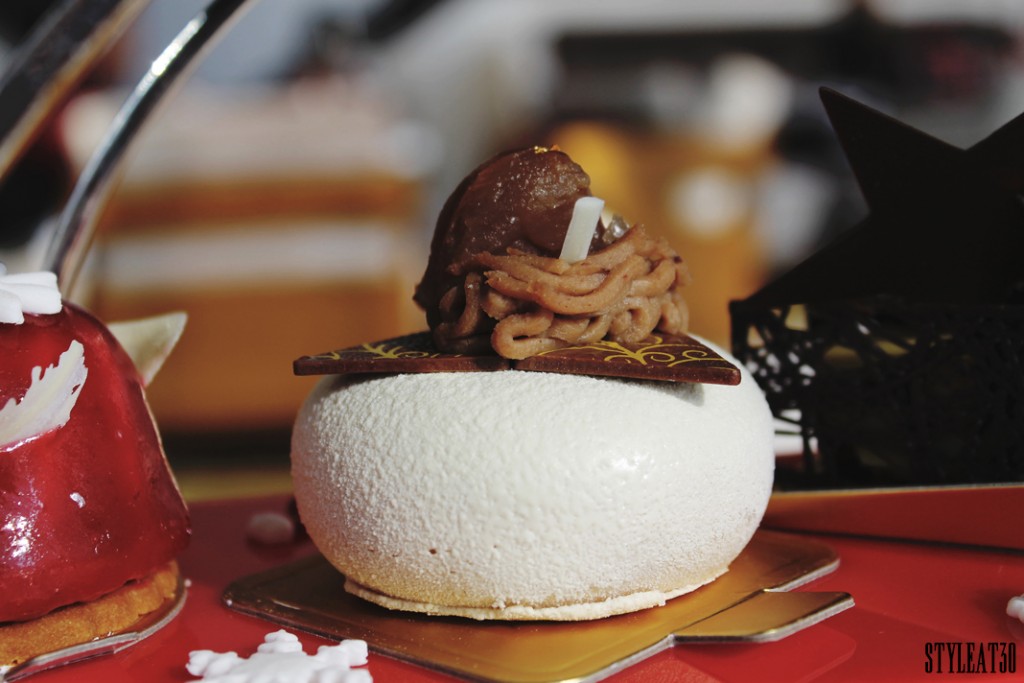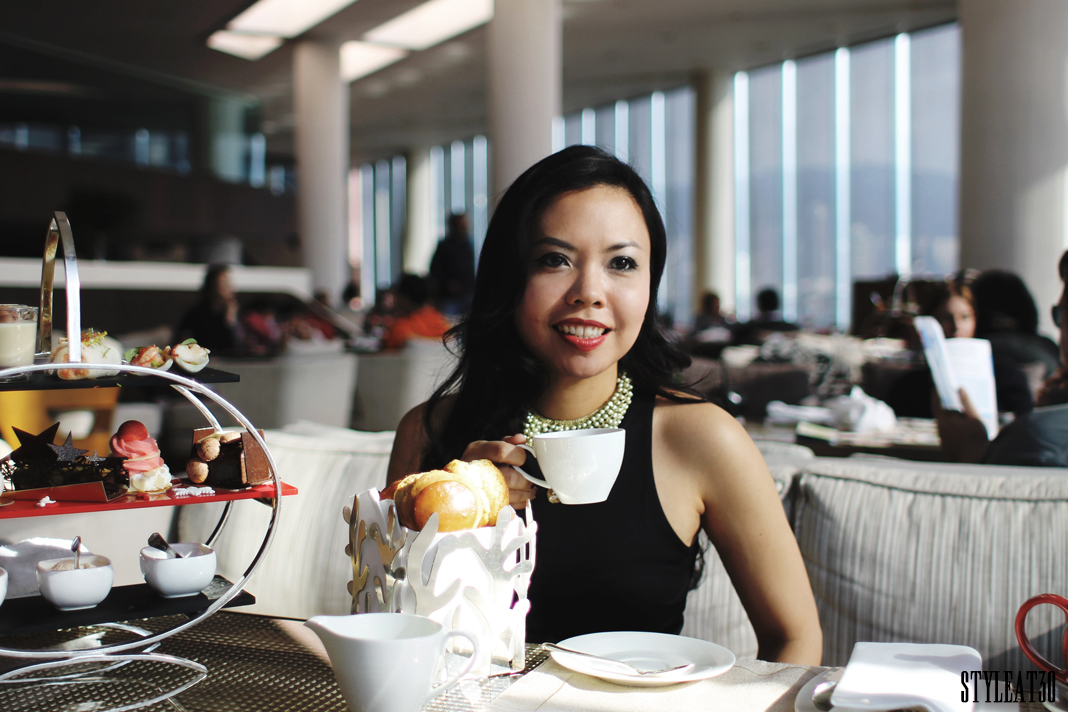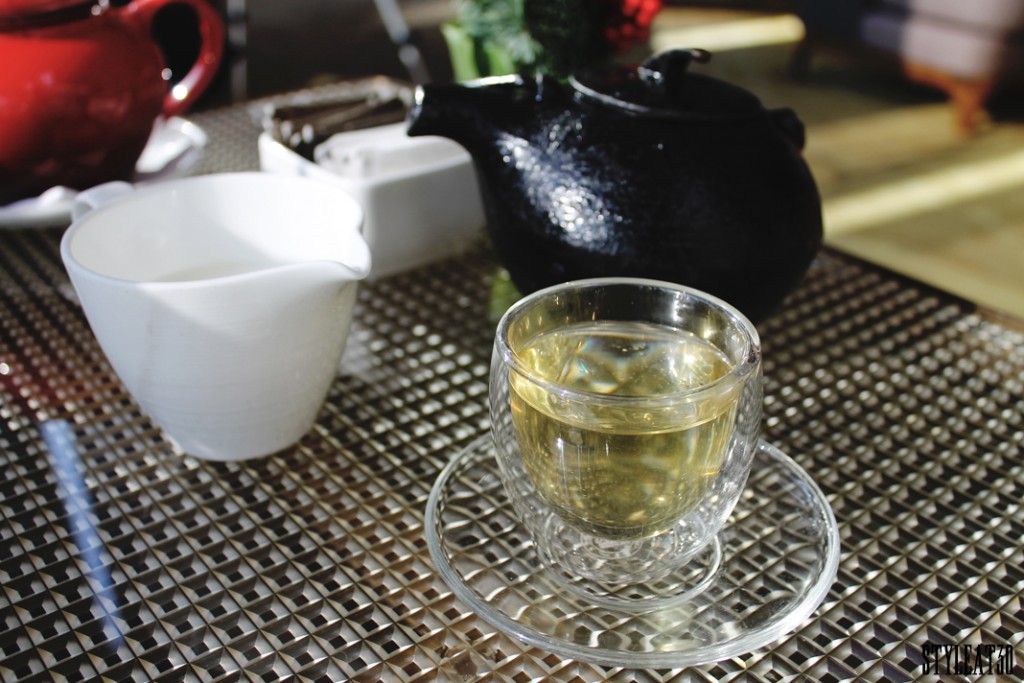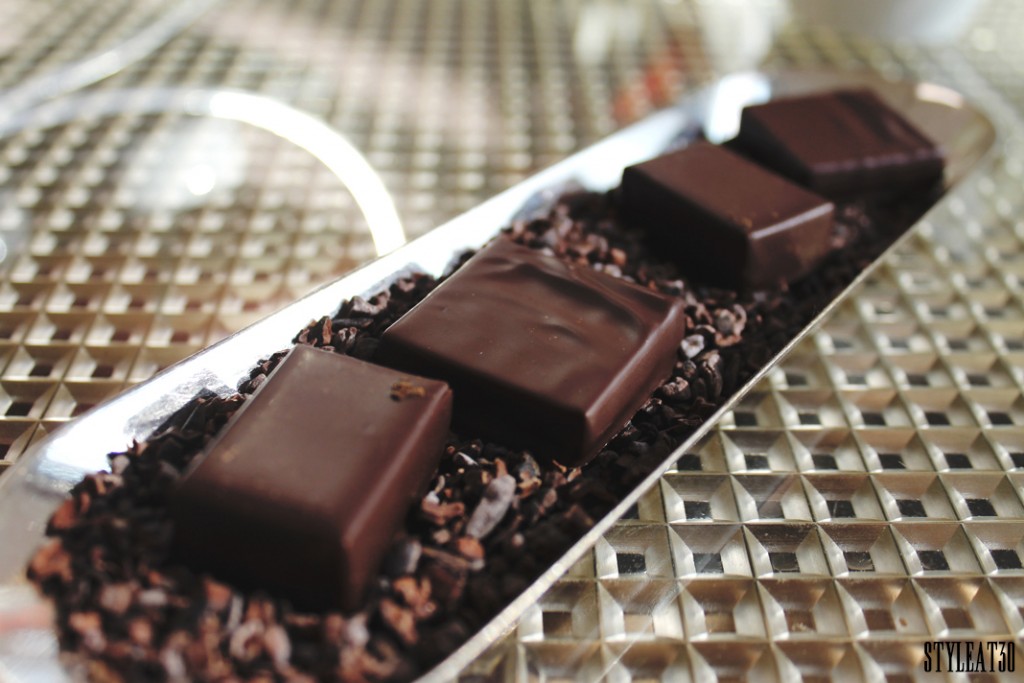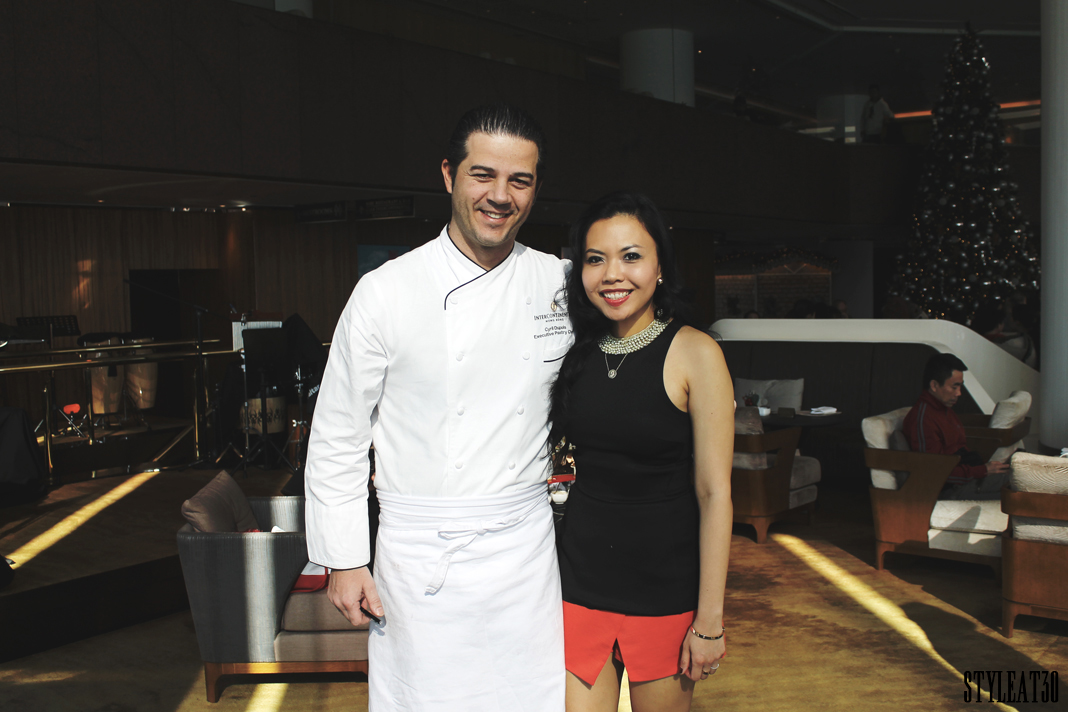 Thanks to InterContinental Hotel Hong Kong | 18 Salisbury Road, Tsim Sha Tsui, Hong Kong | +852 2721 1211