Ah.. I can never get old of this place!  Here I am back in Disneyland California Adventure.  If you haven't guessed yet, I am a Minnie Mouse fan so here I am in a Minnie Mouse inspired outfit!  I enjoy dressing for the occasion!
This time I'm here to check out the new Cars Land.  But before I go into that, I wanted to give out 5 Tips on What to Wear at Disneyland.  Most people who go to Disneyland usually don the most comfortable clothes without regard to looking good.  So let's get rid of those cargo pants and fanny packs and go with something stylish without sacrificing comfort.
1. Get with the theme!  Let your inner child out once in a while!  What better place to do that than in Disneyland!  So grab those adorable Minnie Ears and let loose!!  If your favorite Disney character is Minnie Mouse, like me, I suggest some red polka dot ensemble or stick with a cute black, red and white outfit combination like mine.  You'll definitely go well with the theme while looking great!!
2.  Consider your outfit's material.  Go for cotton or a fabric that is breathable.  You don't want to get all sweaty and nasty right?
3.  Wear very comfortable yet trendy sandals.  Most toursits often come with gym shoes.  Let's not go with that but wear what you would at the mall, like some very stylish flats or wedge shoes.  I opted for a pair of wedge shoes that gave me a little bit of height.  In my previous posts, I mentioned that the most comfortable wedge shoes are usually one that uses fabric instead of leather.  I recommend these types of footwear for a day of walking while remaining feminine.
4.  Pick a lightweight purse.  The best purse to bring would be one made of cloth that can be scrunched down if you need to place it under the chair or on the floor when riding rides.  You also don't want to be carrying anything heavy while trekking across the park.
5.  Wear small natural jewelry.  You don't want to wear your fine gold and diamond jewelry on the theme park since anything can happen when there's so many people at Disneyland.  For this visit, I wore some freshwater pearl jewelry which has a strong elegant impact while remaining feeling fresh and comfortable throughout the day.
Cars Land is absolutely amazing and worth all the hype that it has been built up to be.  It really feels like you are walking into the actual movie when you enter.  What surprised me was how Disneyland really went above and beyond to bring Mater and Lightning McQueen alive.  They actually look like the characters without looking blocky and fake.  Luckily, I got to see the real Lightning McQueen!  There was quite a long line of people waiting to take a picture with the star of the movie.
Of course, I'm all about the versatile peplum trend this season, so I decided to bring it to Disneyland with me.
The landscape of Cars Land is simply breathtaking.  The rock formations look so real that it reminded me of Red Rock Canyon and Sedona.  Very impressive!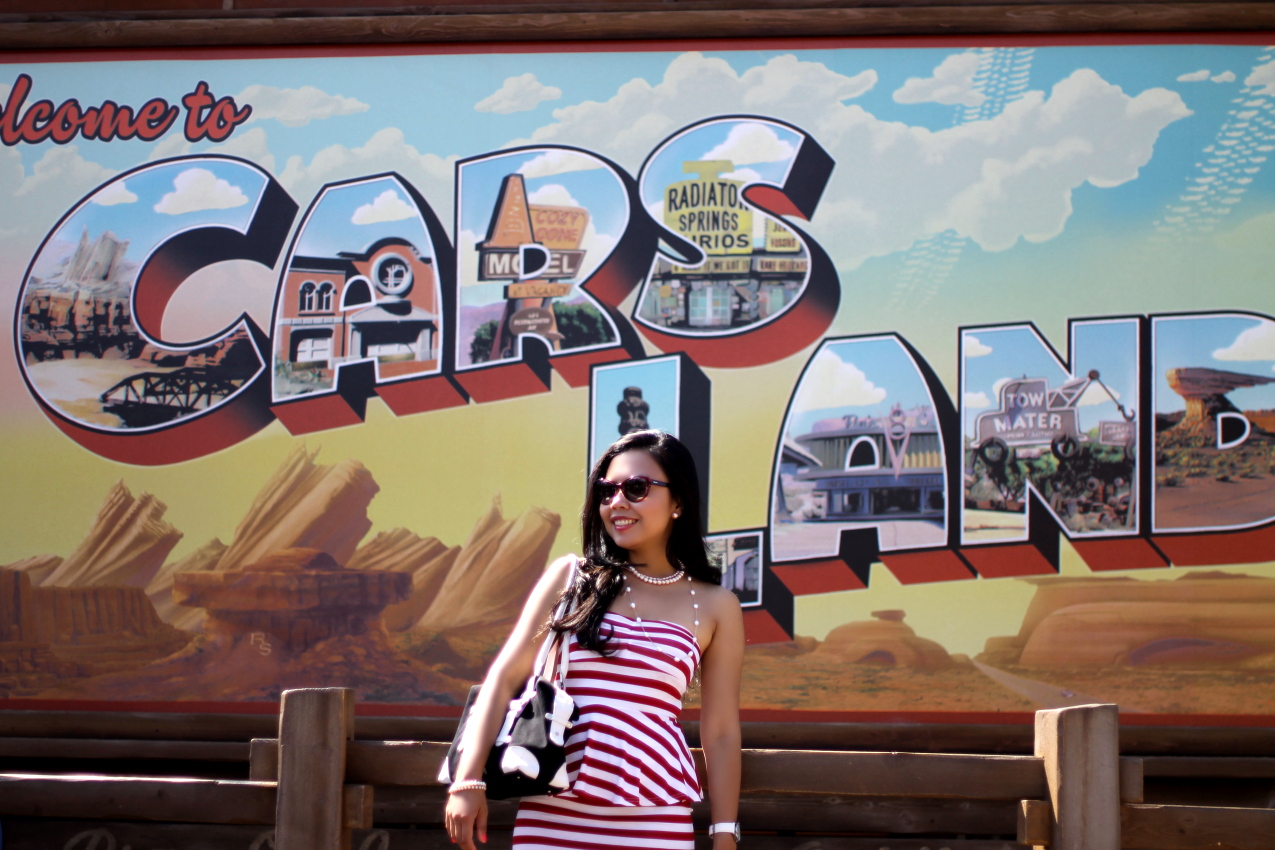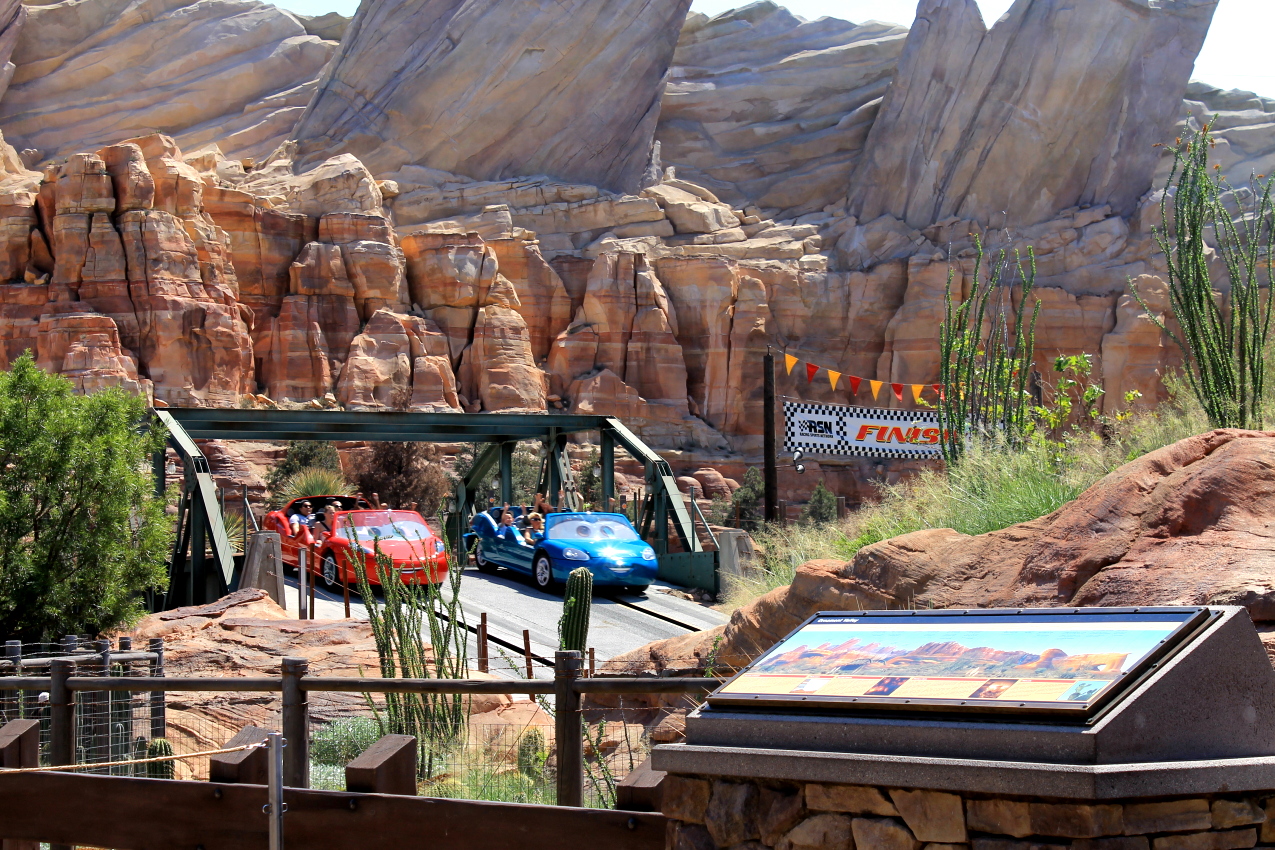 I love fresh water pearls, especially on a hot day like this.
It's always important to match your accessories together to make that extra "oomph" on your outfit.
There are three new rides:  Radiator Springs Racers, Luigi's Flying Tire and Mater's Junkyard Jamboree.  We knew it'd be busy, so we attempted to arrive early (before 9am), but apparently everyone had the same idea.  We got to the park at 10am and all the rides were a 3+ hour wait and they were all out of fast passes!  Since we have annual passes, we decided to skip the rides (who wants to wait hours for a 3 minute ride?!), so we just walked around the new Cars Land to check it out!  As usual, when there are new rides open, most of the park is there to experience them while the remainder of the park has minimal wait.  With Cars Land aside, we still got to finish riding all of what California Adventure has to offer.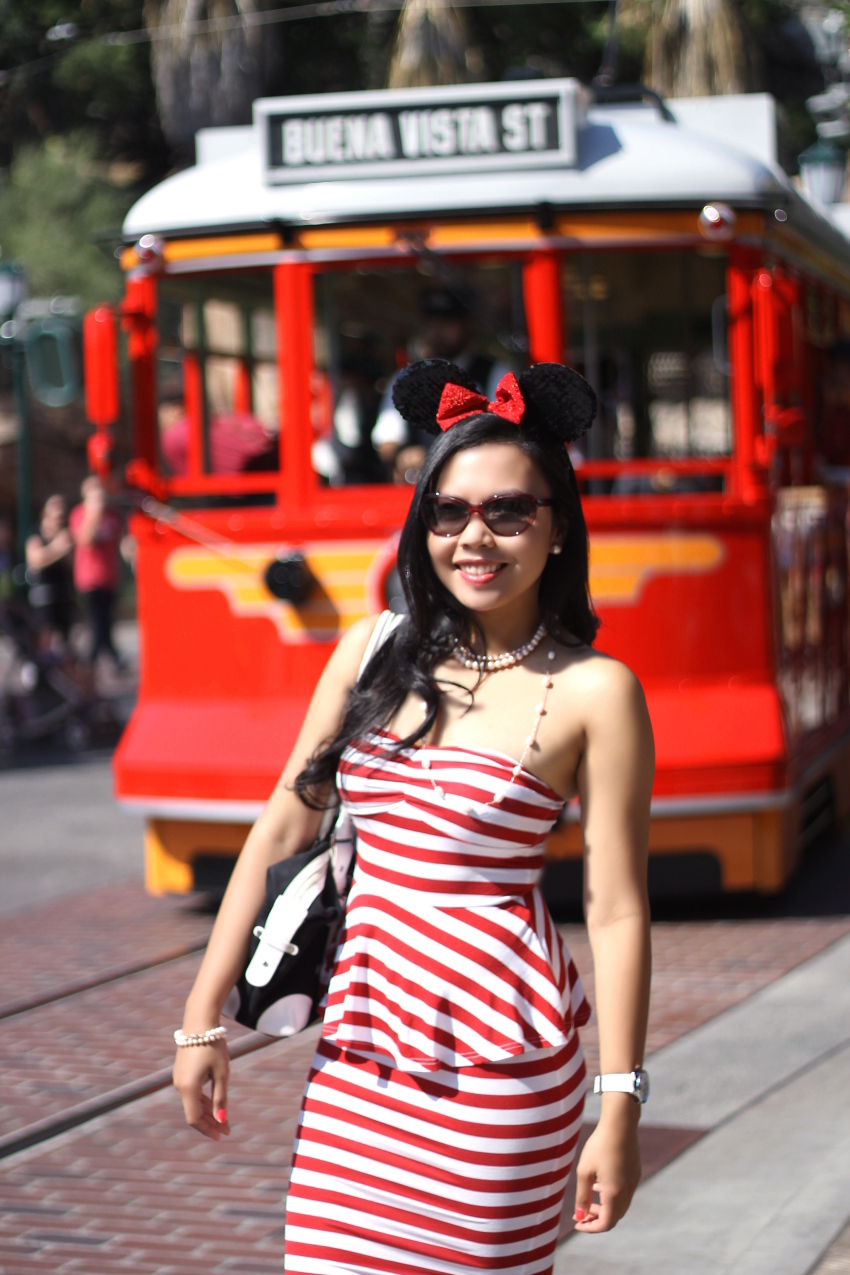 Style Details
Minnie Ears :: Disneyland 
Dress :: ASOS
Purse :: Banana Republic (similar here)
Shoes :: BCBG (similar)
Jewelry :: Freshwater Pearls Necklace & Bracelets
Cat Eye Sunglasses :: DKNY  (similar)
Watch :: Hello Kitty (similar here)
There are a few food locations – Flo's V8 cafe, a classic American diner, and the Cozy Cone Hotel, which is set up like those old hotels along Route 66 that have the separate bungalow type setup.  Ultimately they were fancy food stands, each serving something.. the usual theme park food.
From first walking into the newly renovated California "main street" called Olivera Street, one gets a sense they are transported back in time.  I can see how this truly sets the perfect stage for the entrance into Cars Land.
Congratulations to the Disney Imagineers for doing an astonishing job!  I will certainly be back soon!  I wonder what I should wear next time? :)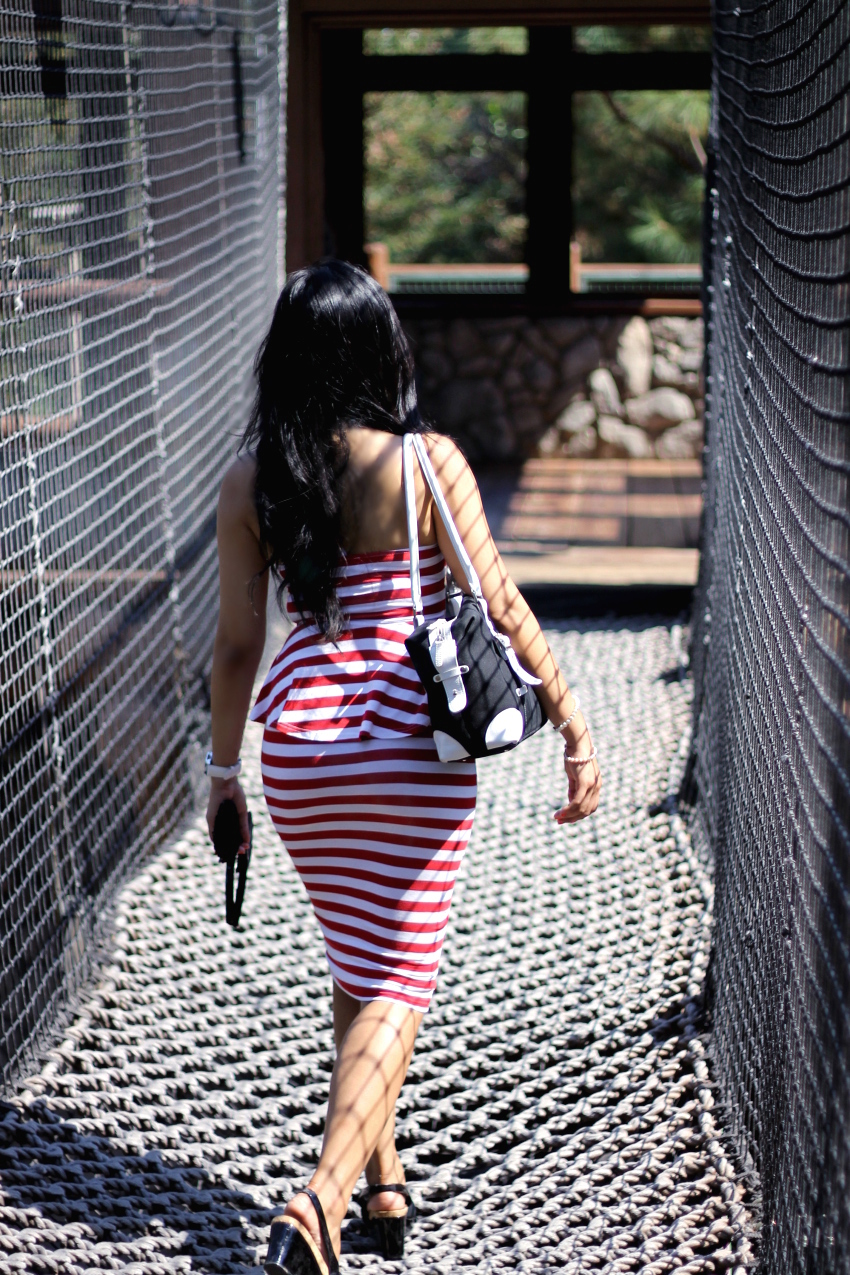 "Catch"  you all later!!
Facebook :: E-mail :: Twitter :: Bloglovin :: Lookbook