When I think of the holidays, I reminisce about my childhood holiday travels with my family.   I remember ginormous Christmas trees decked in ribbons and shiny decor of the traditional red, green, gold, and silver.  Sometimes I would see some purple and blue decorations (regardless of what is customary, one can dress up their tree in any color they want).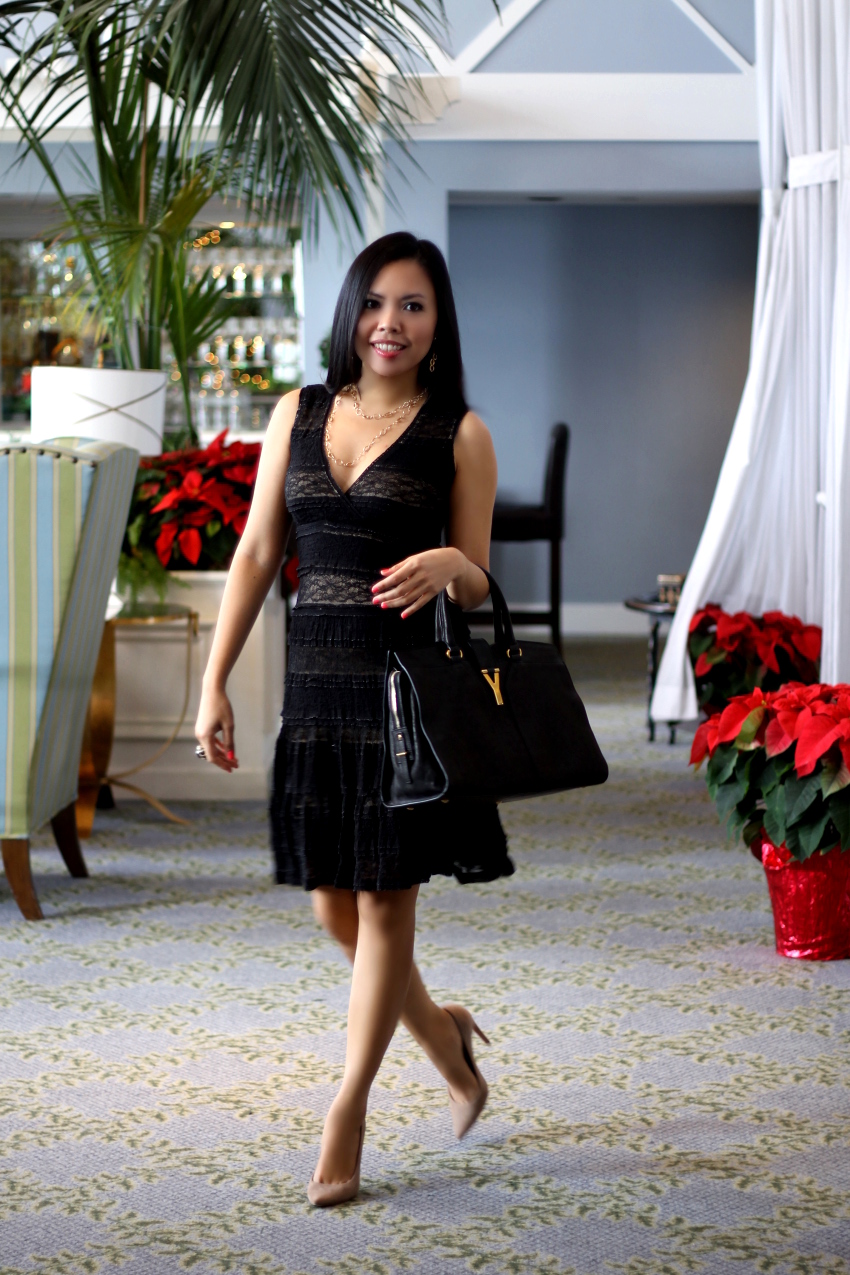 Style Details
Tier Lace Dress | MAXSTUDIO
Heels | Herve Leger
Handbag | Yves Saint Laurent
Jewelry | Yellow Gold Italian Chain Link Necklace & Earrings Set
Yellow Gold & Onyx Italian Cocktail Ring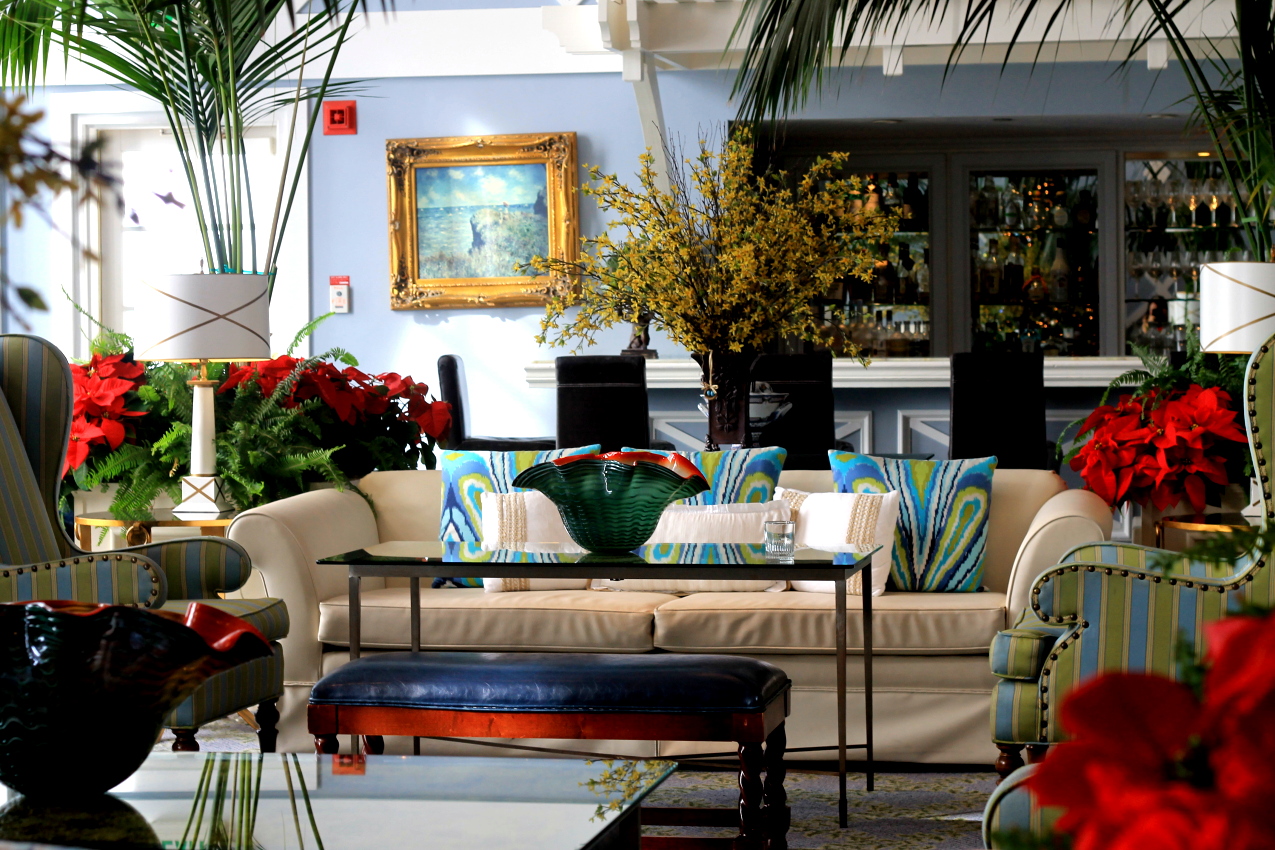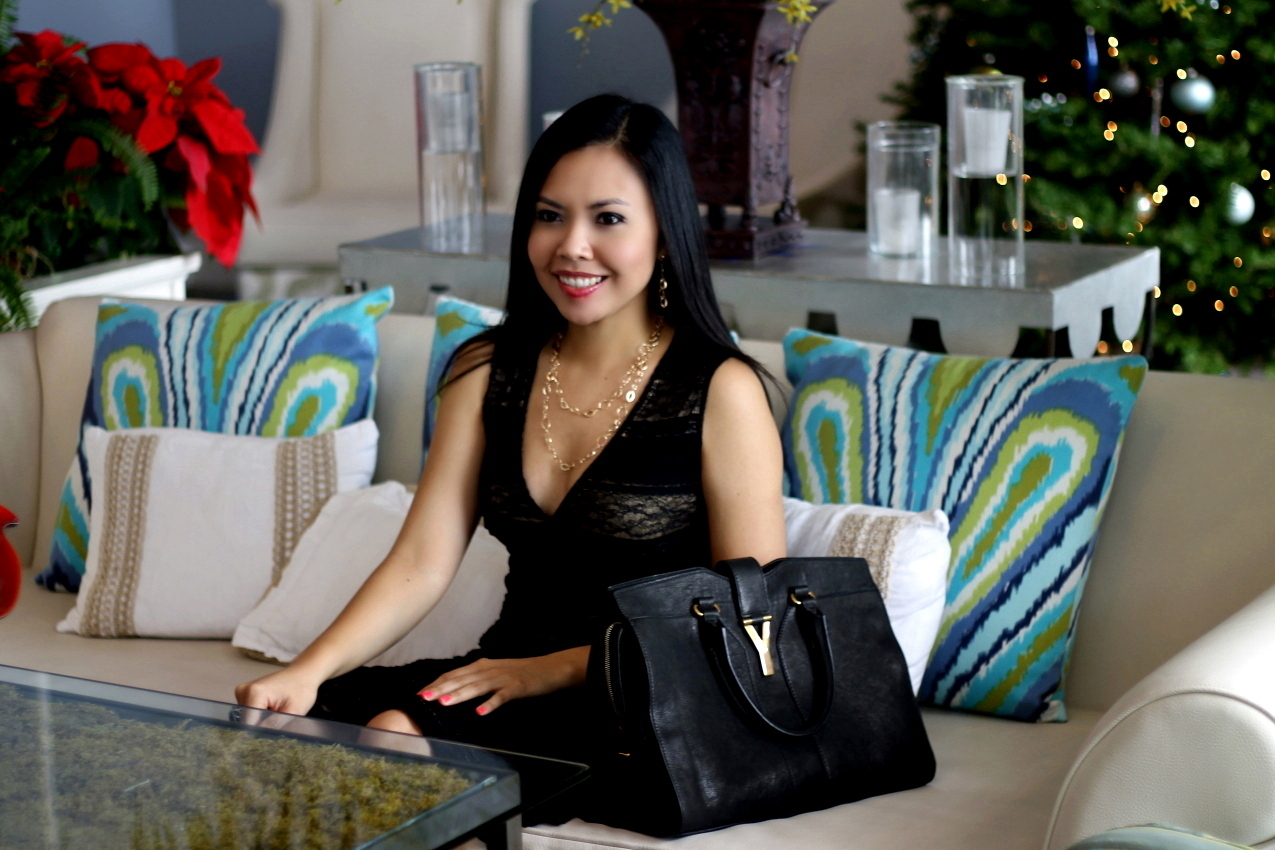 These towering Christmas trees, of course, were found in hotels where we would travel to.  It is certainly a tradition that I would like to upkeep to this date!  I love how the chance opened up at a staycation I had at the Portofino Hotel & Marina this December.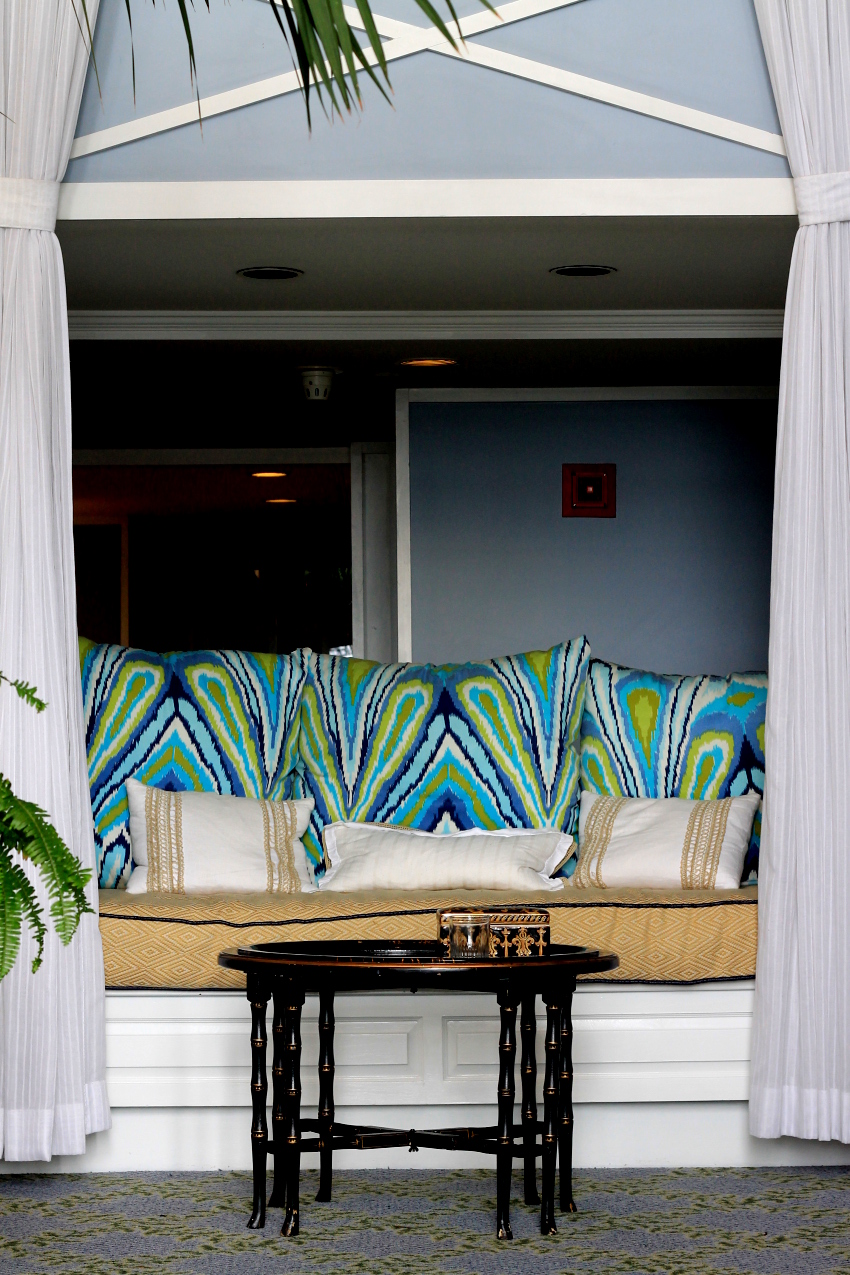 I enjoyed myself as I basked in the wonderful ambiance that their creative interior design offered.  My tier lace dress fit perfectly in the elegant scenery.  My dress is by MaxStudio and it's stretchy fabric contributes to its stylish comfort.  I love how it hugs the figure without being inappropriate.  Definitely an outfit I would repeatedly wear this season!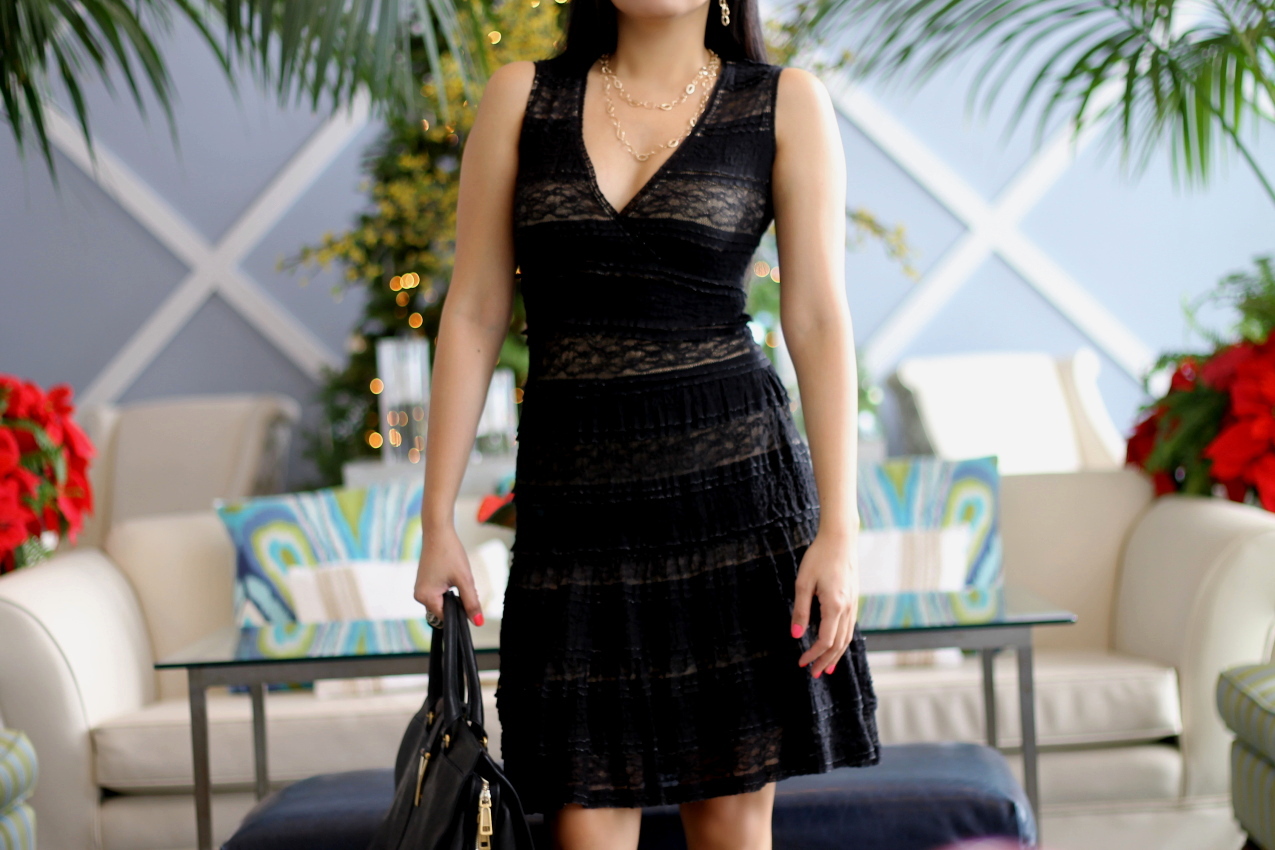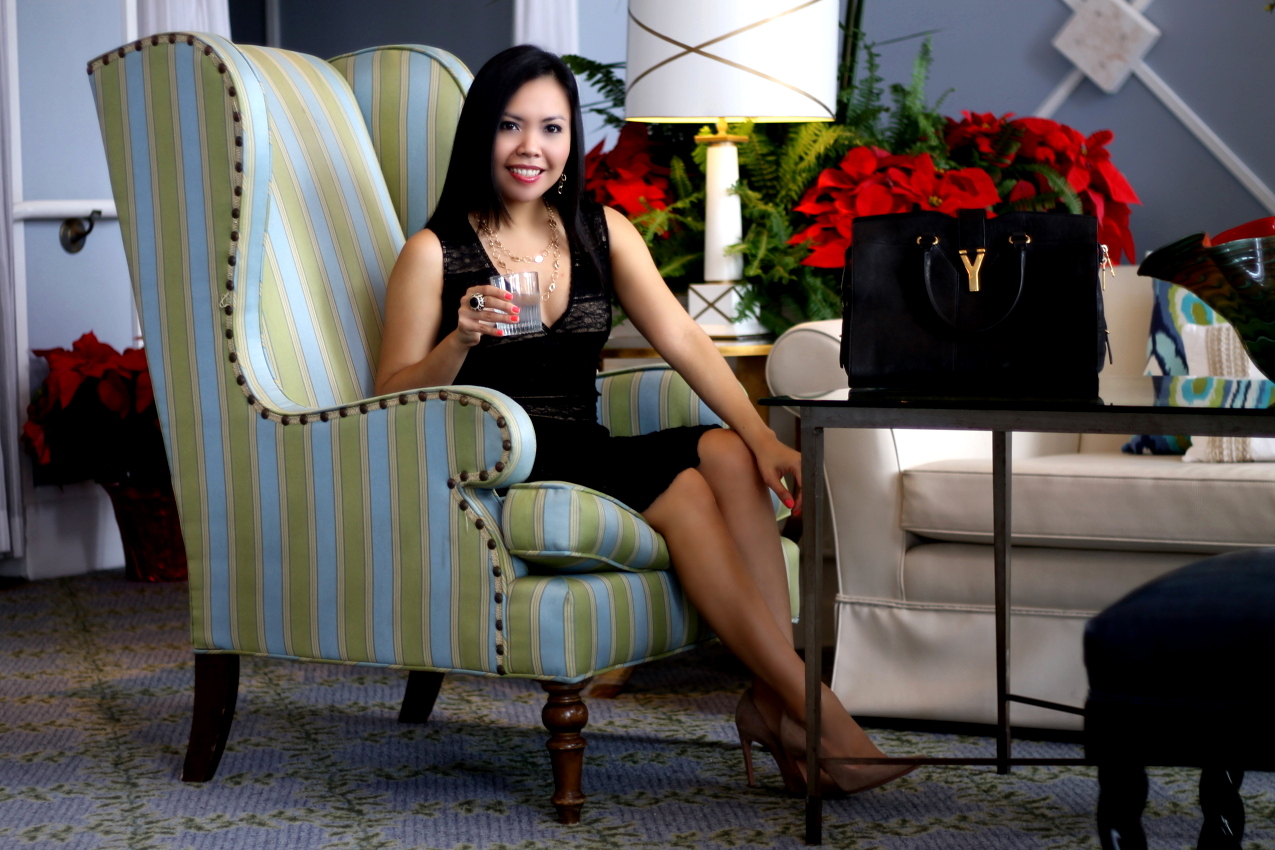 Their lobby-lounge was the perfect place to casually sit and converse with some friends while enjoying the view.  It featured floor to ceiling windows that boasts of scenes of the fabulous marina outside.  It was lovely!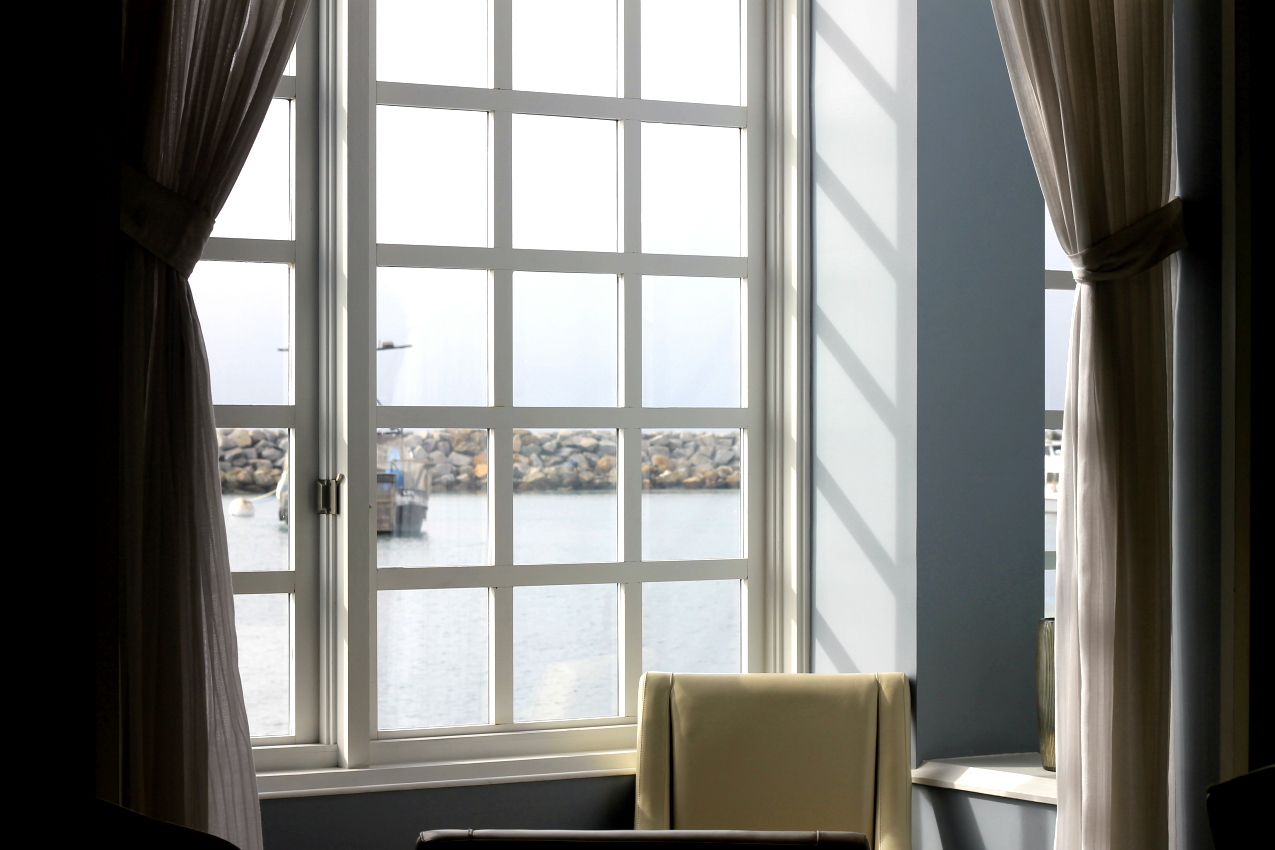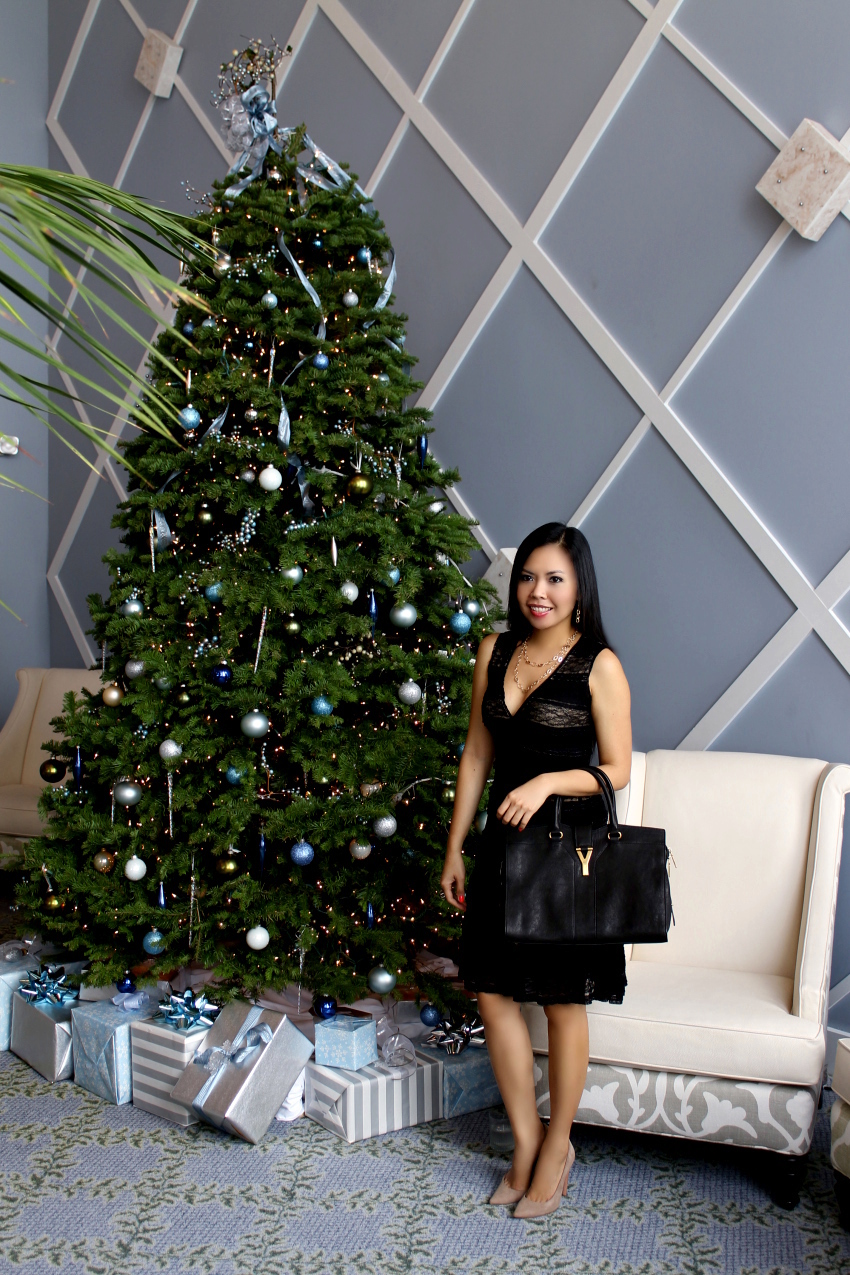 As I was waiting for some friends to arrive for an event we had planned that night, I can't help but contemplate how Christmas is truly my favorite holiday.  As it is the climax of the season of giving, I love the story of Jesus Christ as He is the greatest gift that God has given us.  John 3:16 "For God so loved the world that he gave his only Son, so that everyone who believes in him might not perish but might have eternal life."  I can only hope that this joyous feeling will last all year round.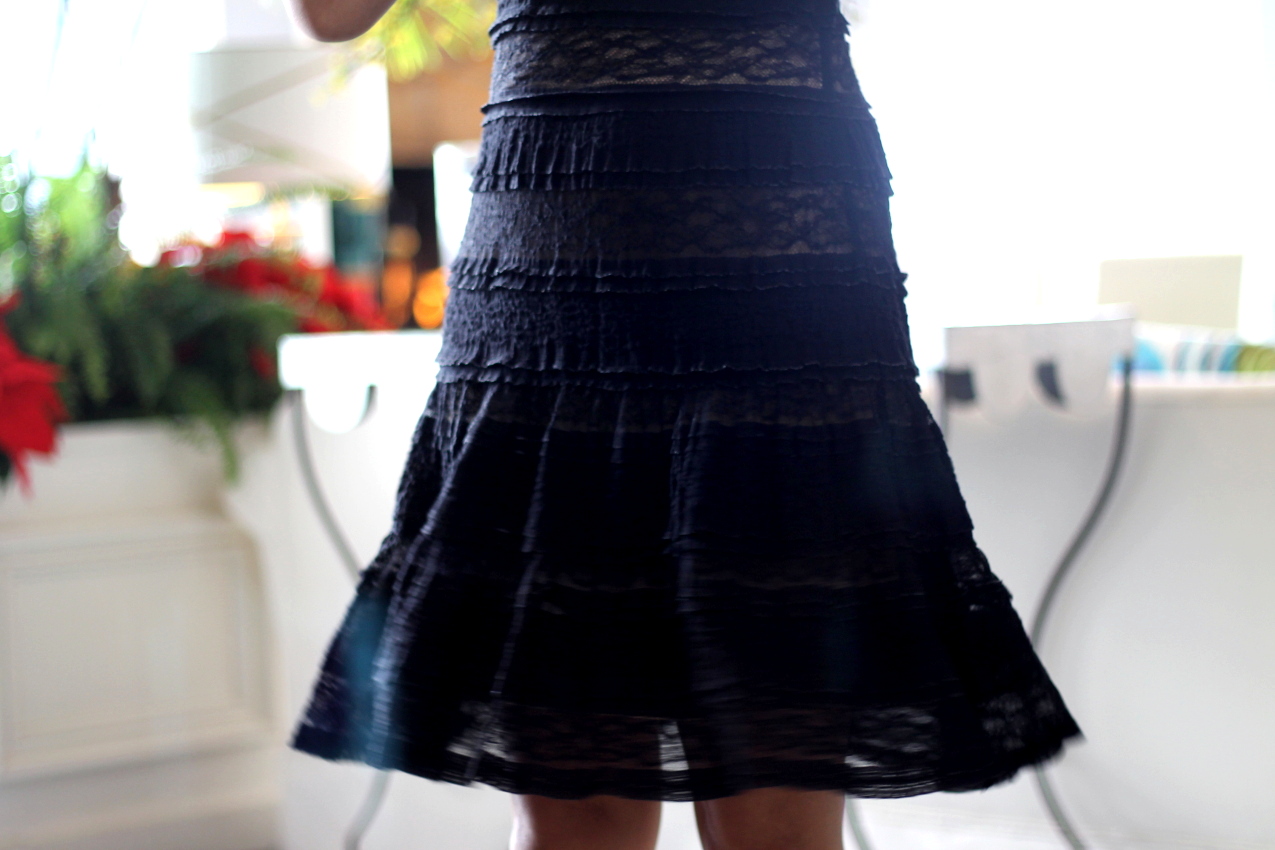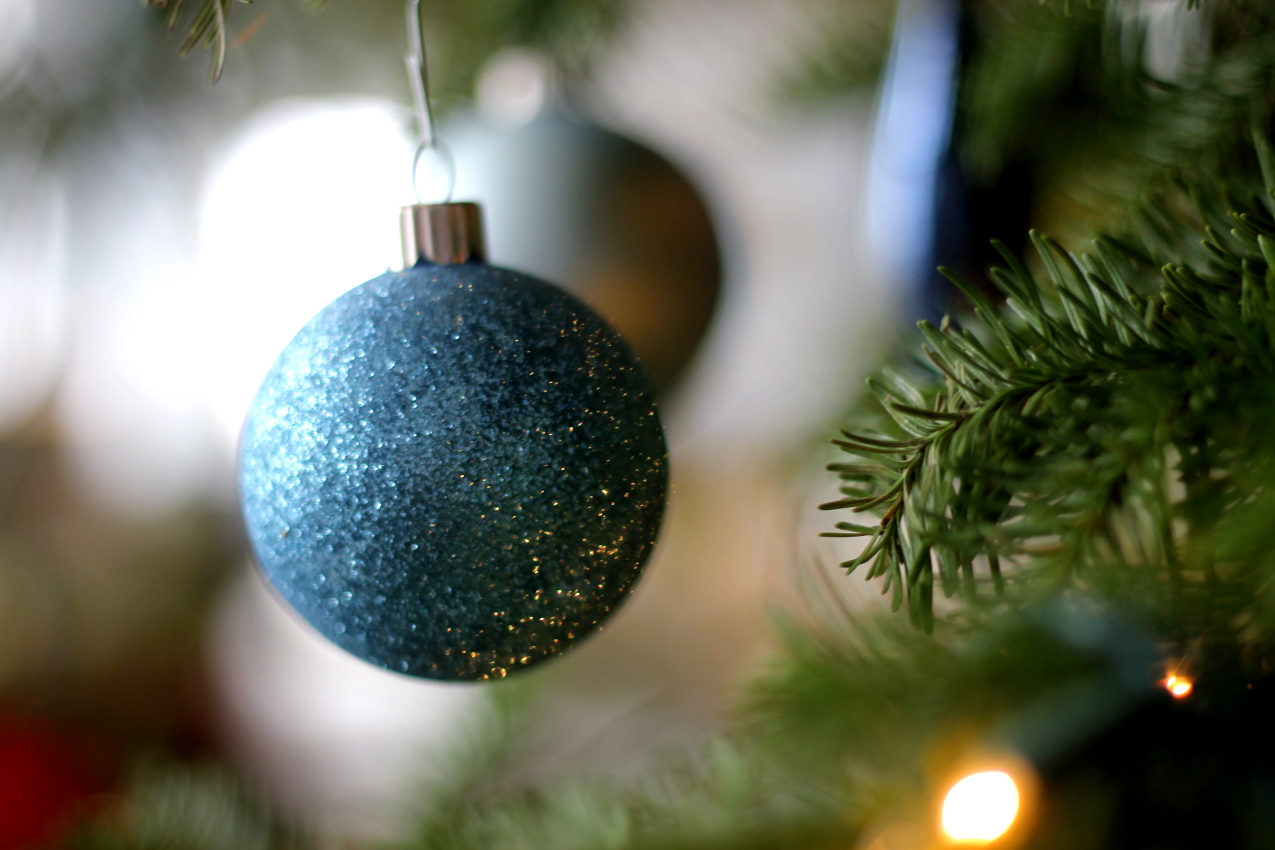 'Tis the season to be jolly!  Merry Christmas to you all!  Remember, you are loved!
 Follow Me On
Facebook :: E-mail :: Twitter :: Bloglovin :: Lookbook
AFJM