A Casually Elegant Dinner Featuring The Baleen Kitchen, Redondo Beach
Imagine yourself in an exquisite restaurant.  Now imagine panoramic views of blue sea & the marina seen through glass windows from the comfort of your table at a restaurant.  I experienced a new kind of dining experience from a recent vacation I had at pleasurable Redondo Beach.  Baleen Kitchen is a fabulous and luxurious spot where everything you taste is guaranteed to be homemade!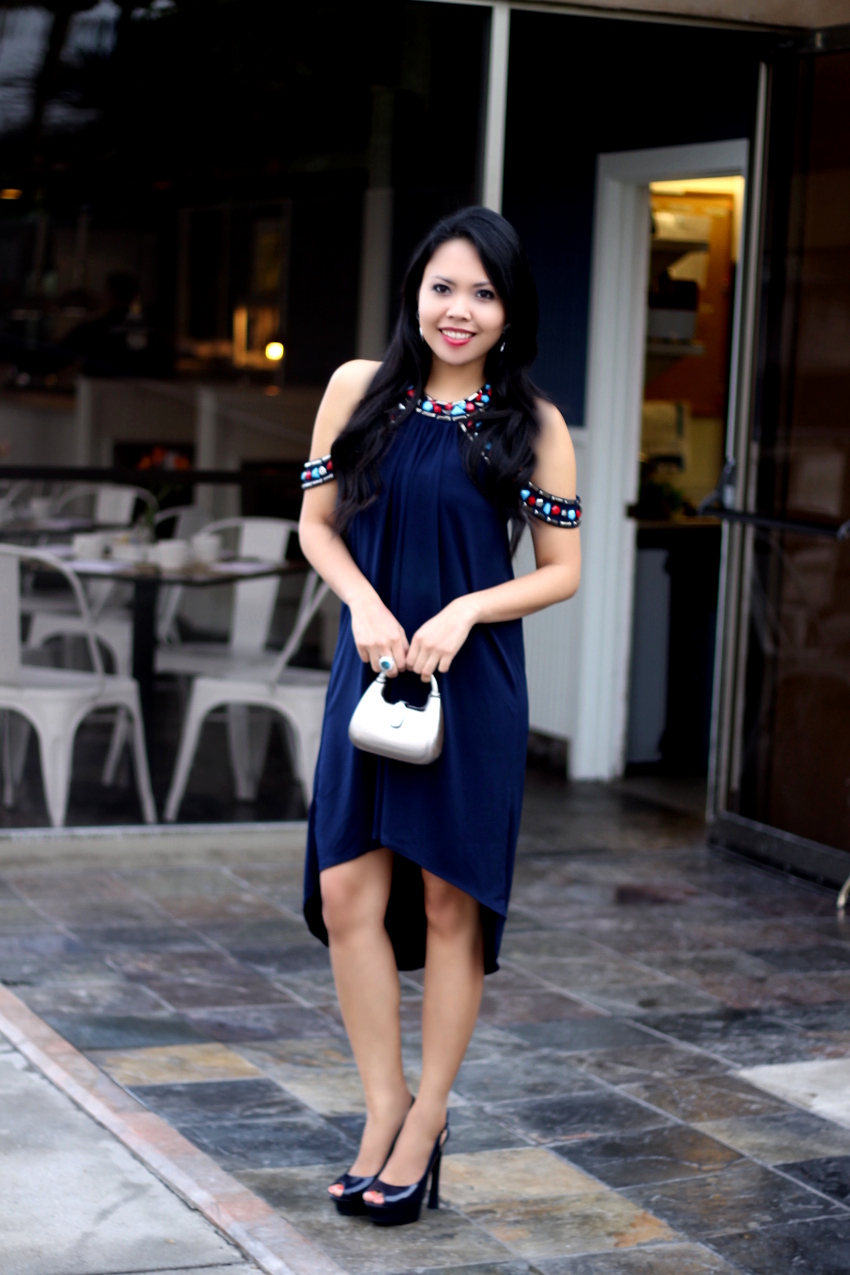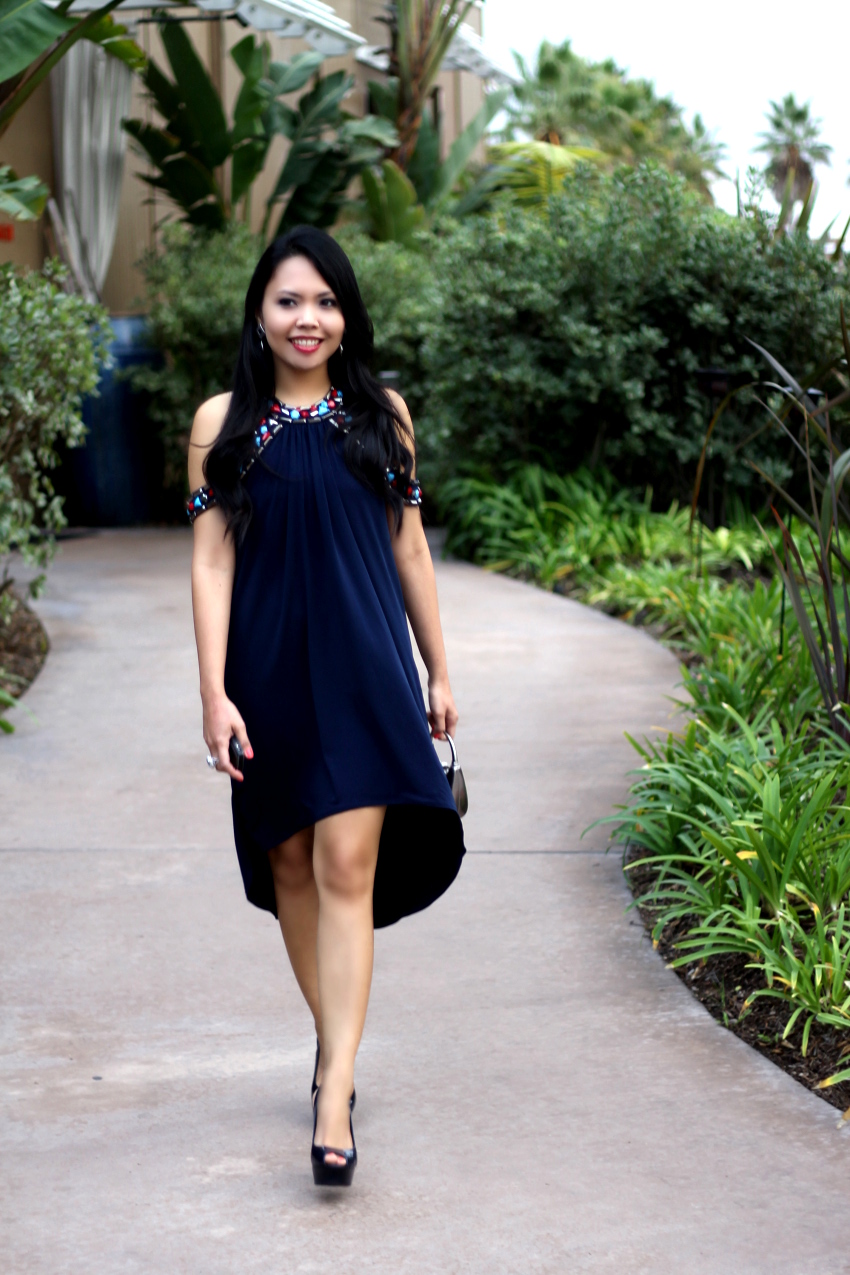 Style Details
Dress | ASOS
Heels | Yves Saint Laurent
Jewelry | Sterling Silver Blue Topaz Drop Earrings & Cocktail Ring
Upon entering this fanciful restaurant, I knew I was going to enjoy this place.  First of all, it's location cannot be beat.  Aside from being the premiere restaurant of a magnificent hotel such as the Hotel Portofino, it is also situated between the marina, where it offers stunning views of impressive yachts, and the blue sea.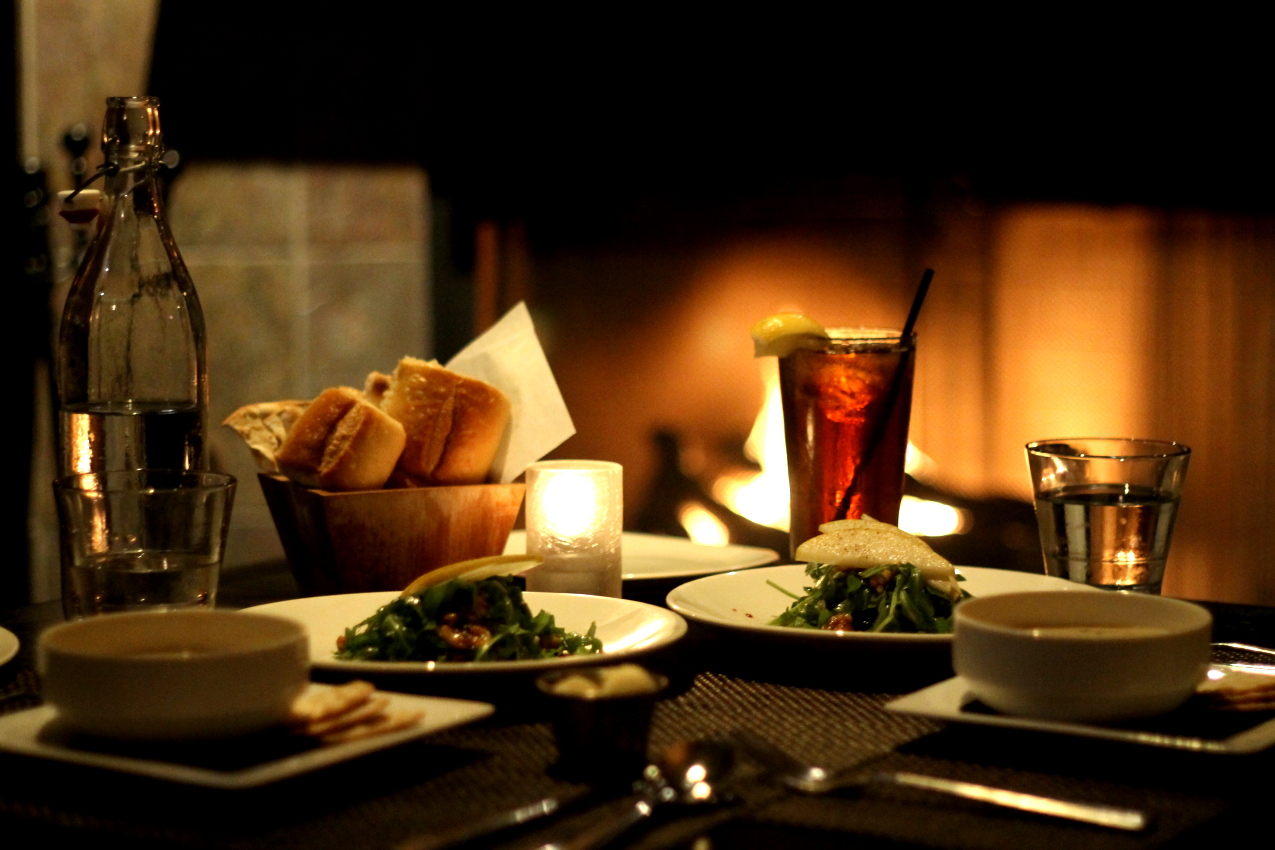 We were seated beside their cozy fireplace surrounded by glass windows.  Our server, Ronnie, was extremely polite, friendly and knowledgeable about the menu and specials of the day.  She suggested a wonderful Pear & Arugula Salad with red wine reduction, white balsamic vinaigrette, candied walnuts and blue cheese imported from Denmark.  It certainly did not disappoint!  So was the delectable homemade Clam Chowder which tasted very fresh and has a more distinguishable taste in comparison to other clam chowder I have had in the past.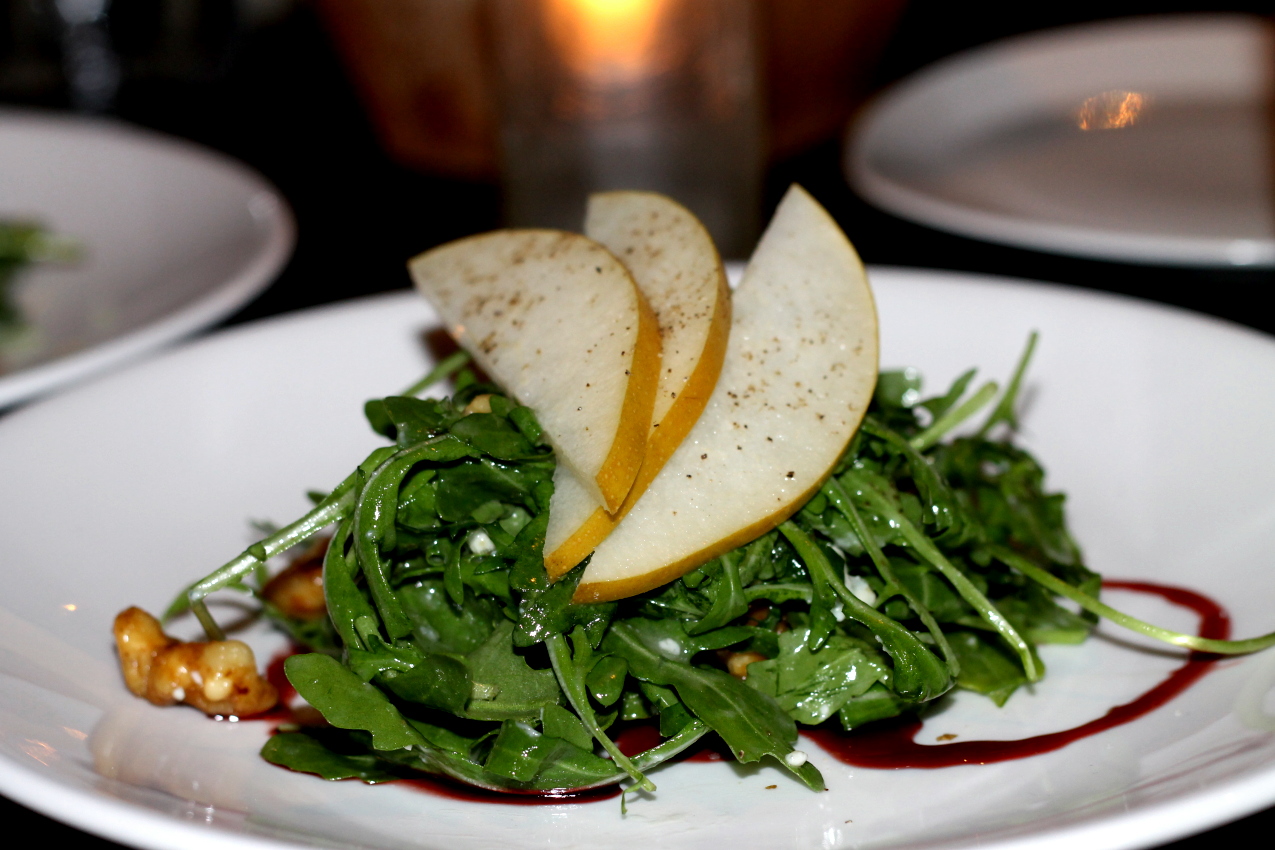 Truffle fries is a delicious addition to any meal.  Truffle oil combined with melted cheese, just as you can see in the photo below, is simply divine!  The combination of flavors and textures really made these special fries unforgettable. I'm sure you can all imagine just how good this tasted.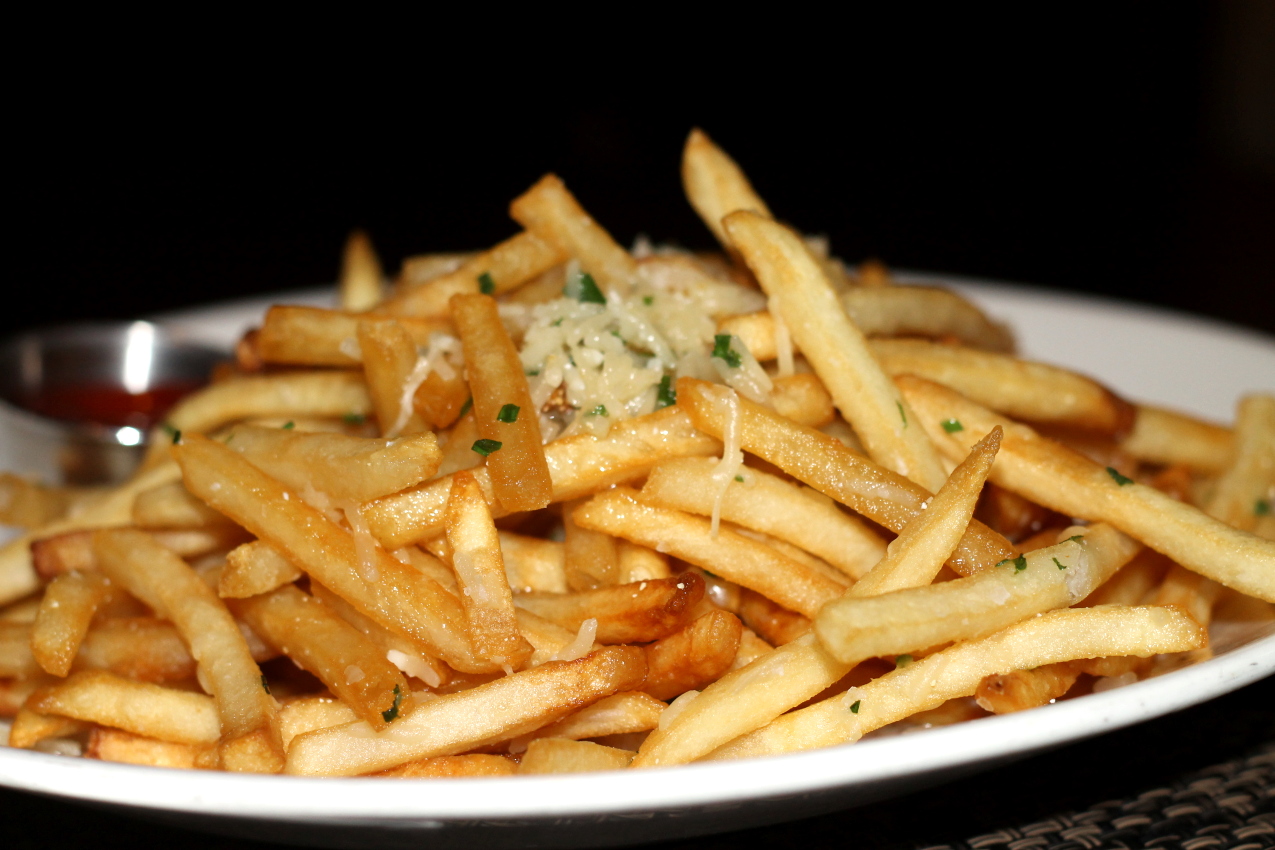 The very large and sumptuous scallops came on vanilla puree, glazed mustard, and baby carrots.  It was paired with braised short ribs that were cooked for 12 hours.  It was so soft it tore off right away as I pierced it with a fork.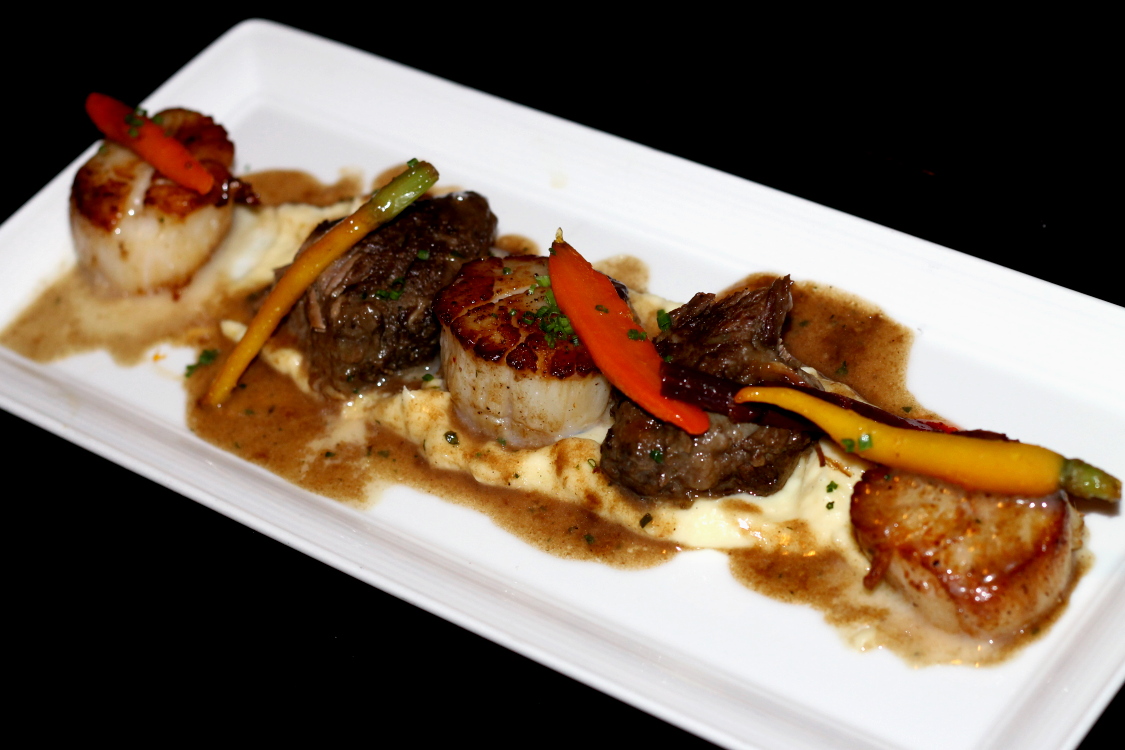 Topped with Roquefort Cheese from France over a bed of mashed potatoes and asparagus, their steak tasted heavenly in the mouth.  It was gratifying and delightfully tasteful.  It was also generously topped with crispy onions, yum!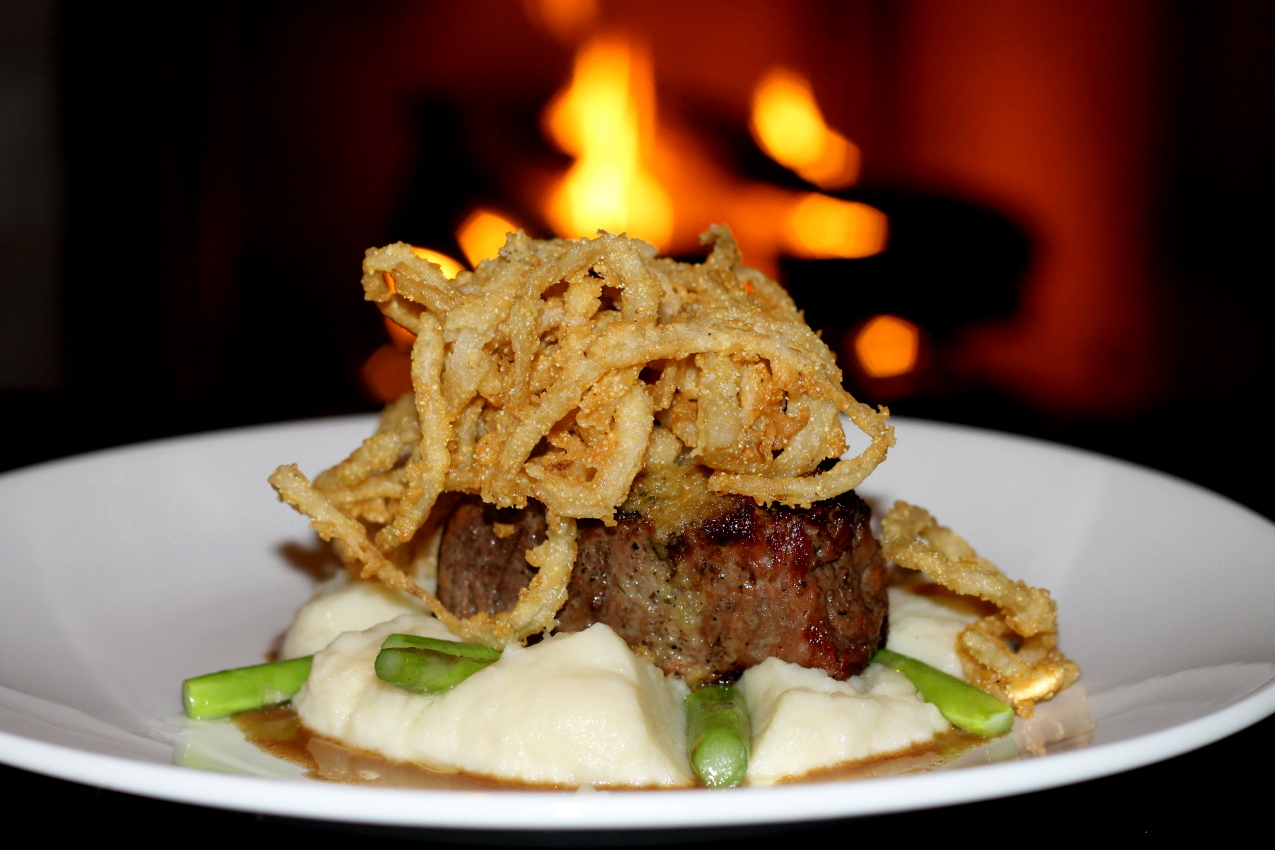 Instead of a traditional cake, we opted for a Cast Iron Bread Pudding with Rum Syrup, Candied Nuts and Butter Pecan Gelato made locally in nearby Hermosa Beach.  It was the perfect choice to clear our palettes.  I noticed that they have an After Dinner Drinks Menu and decided to try the French Nudge.  It is made with Coffee, Kahlua, dark Creme de Cacao and Grand Marnier.  Yes, it was THAT good!  I brought it back to the hotel room with me as it served as the perfect nightcap.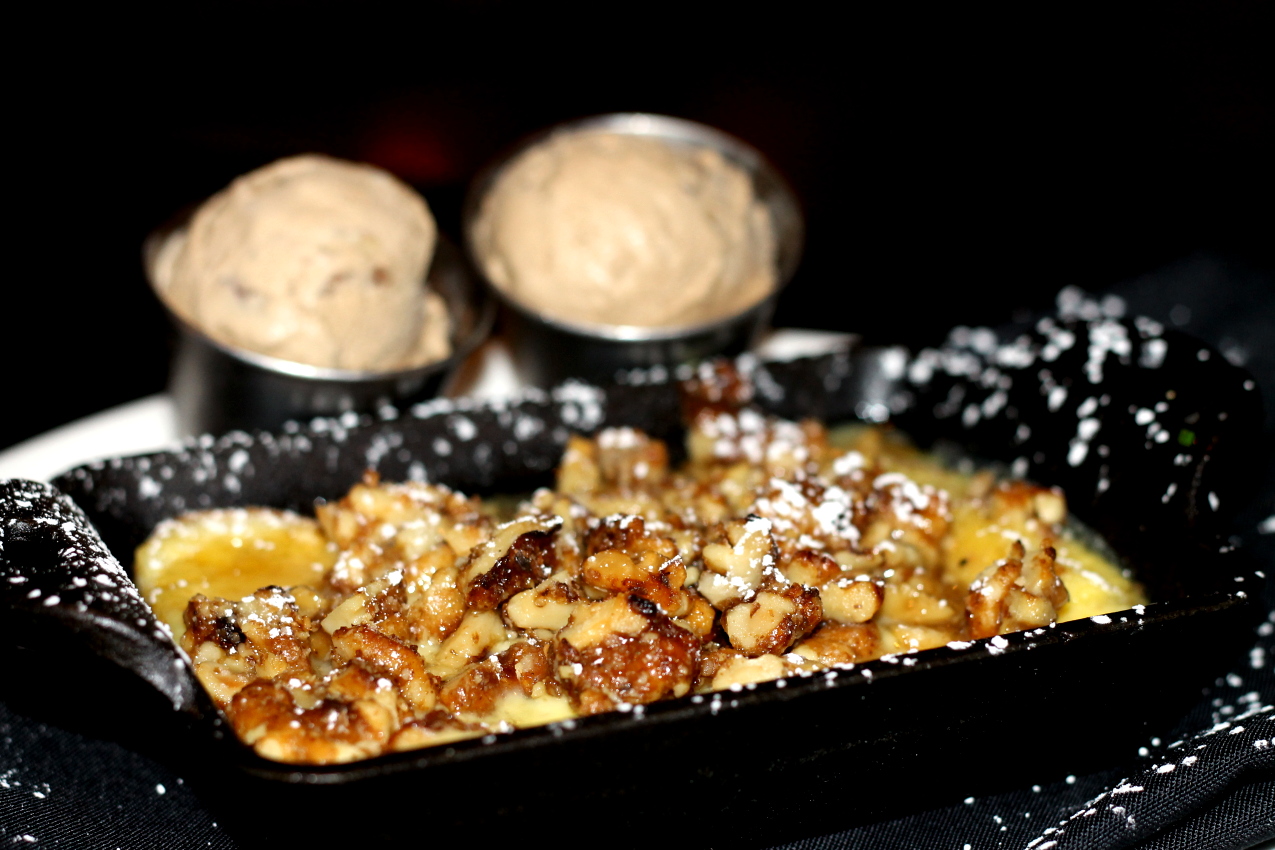 Surely, you must visit the Baleen Kitchen this holiday season to experience an enticing dinner in their welcoming restaurant!  They recently revamped it to make room for a more informal dining experience where sharing meals are encouraged. The restaurant is also willing to set up a way to share dishes from a more formal ambiance to accommodate families… truly servicing the best of both worlds while keeping true to the casual yet elegant atmosphere.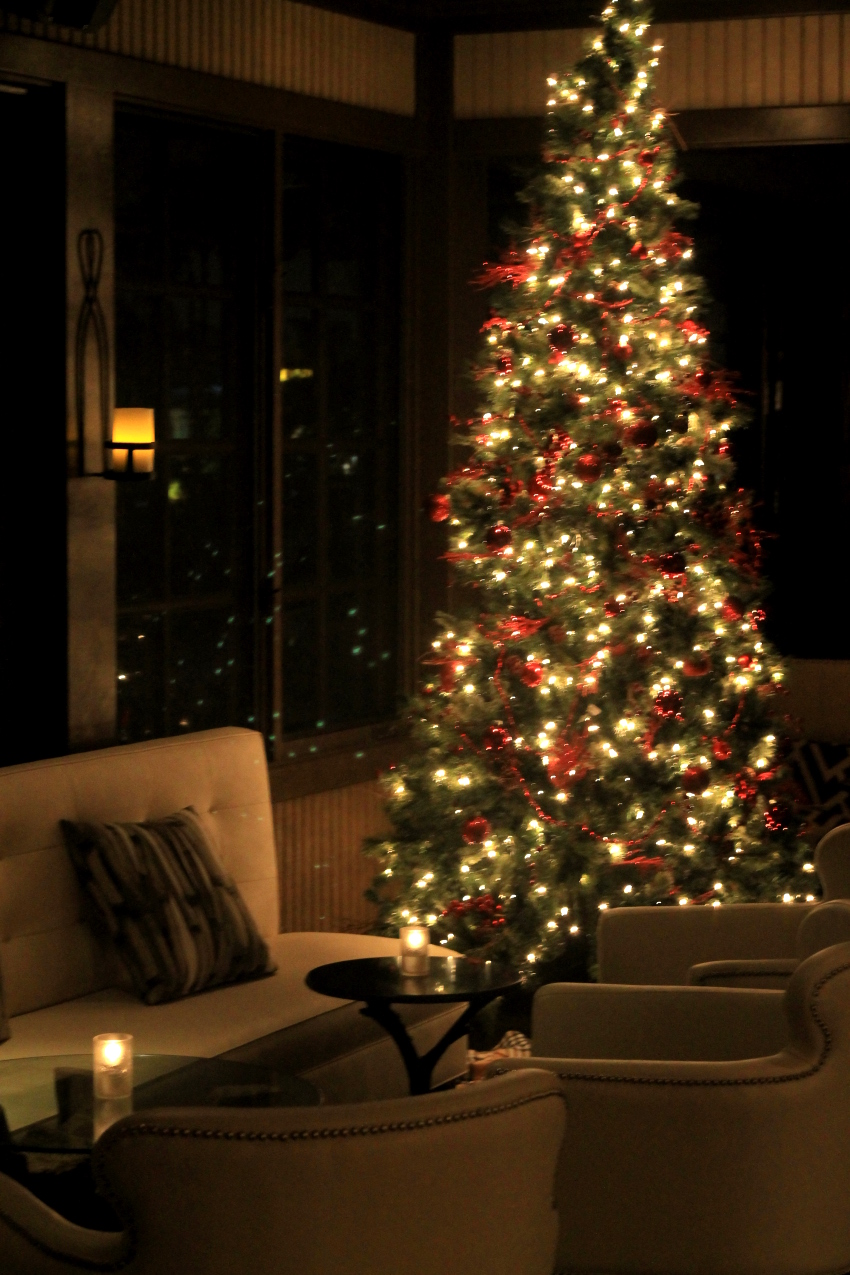 With a beautiful ambiance and a palatable menu, the Baleen Kitchen is a restaurant you wouldn't want to miss!
For the occasion, I chose a loosely fit sleeveless jersey dress with round neckline, cut-away shoulders and an embellished trim.  The cold shoulder design with faceted bead detailing to the straps creates soft pleats through the body unto its dipped hemline.  Perfectly proportioned for a fashionable fit as I enjoyed a stylish restaurant!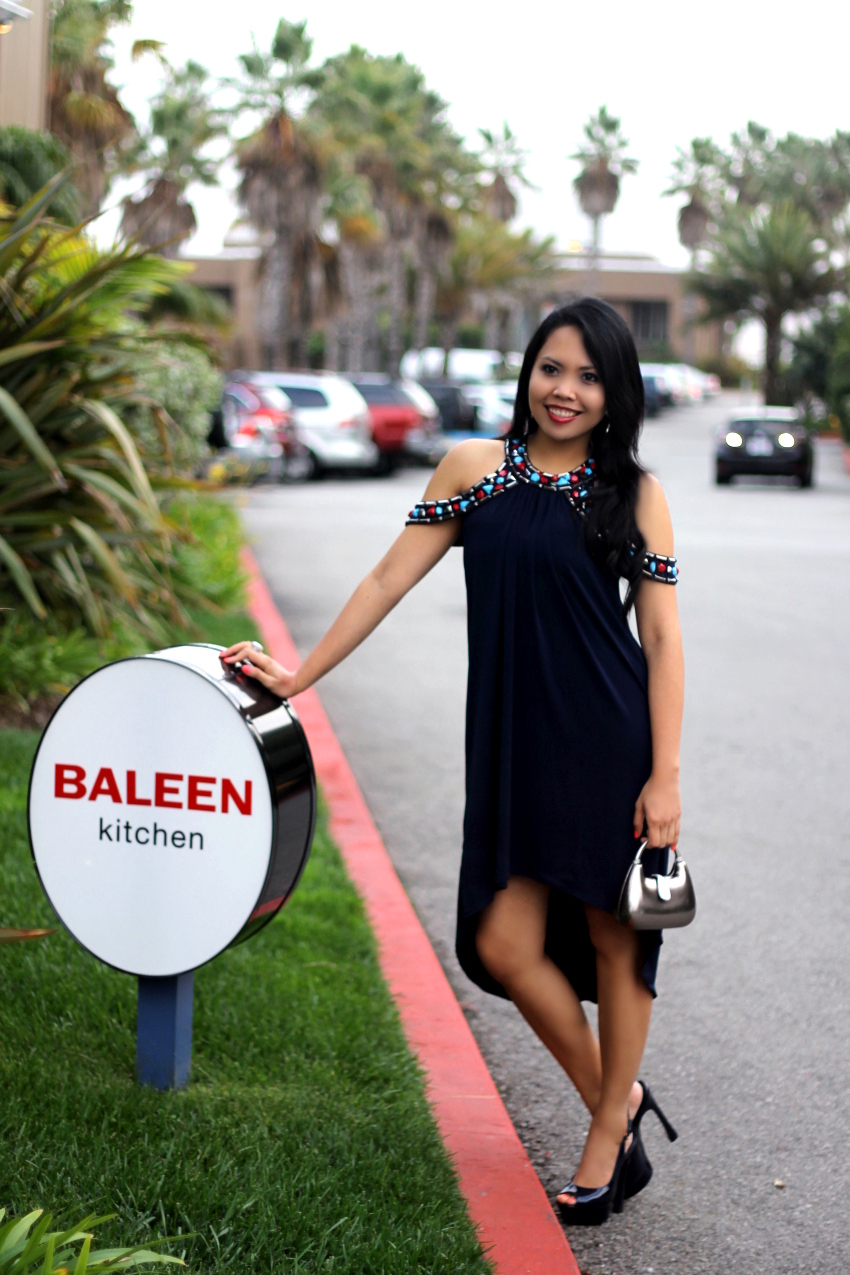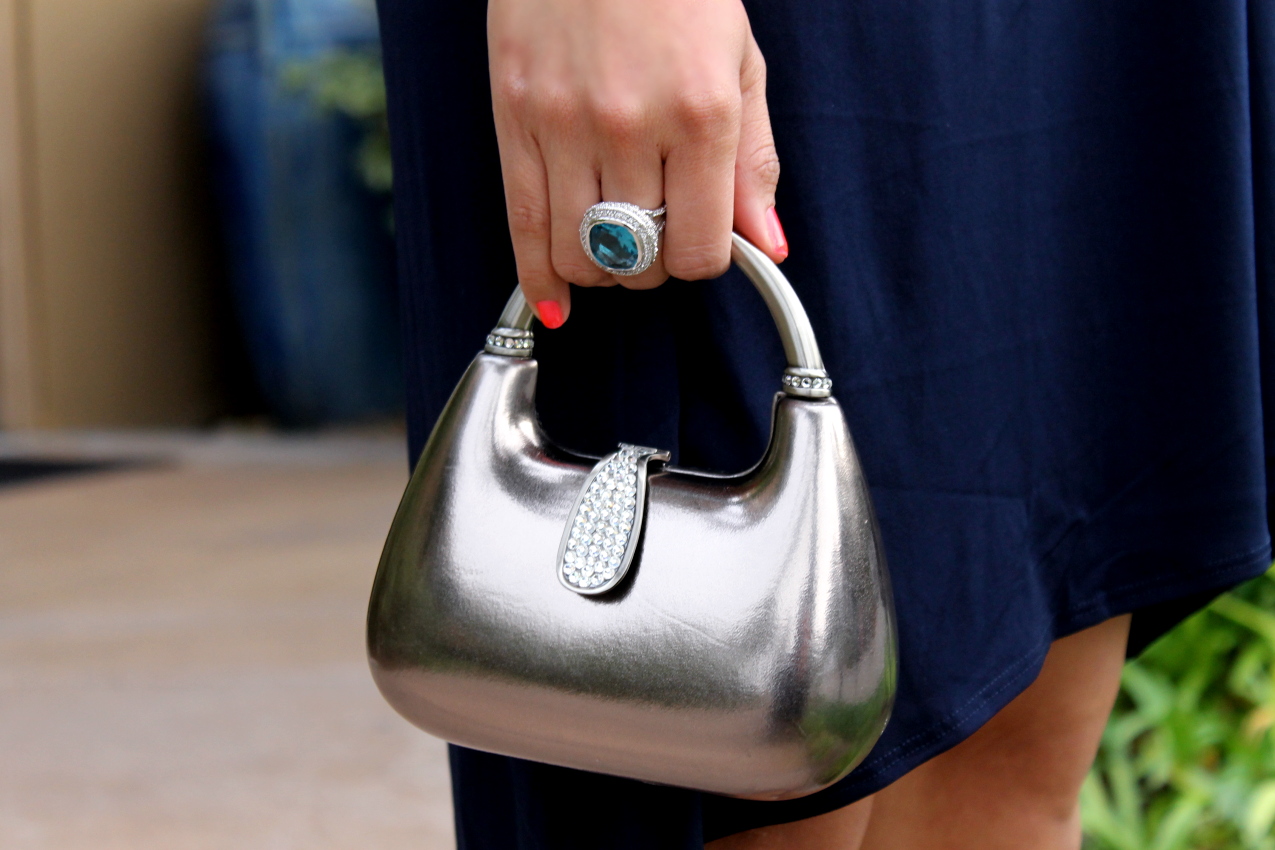 Follow Me On
Facebook :: E-mail :: Twitter :: Bloglovin :: Lookbook
AFJM