Before I move on to share my most recent intriguing travels as some of you may have seen if you have been following Styleat30 on Instagram, I want to first finish off the rest of my inspiring Vienna travel series.
To say that Vienna was a sensational trip would be an understatement especially if I were to base it on my trip to the spectacular Austrian National Library and State Hall.
My husband and I have always been one to raise our hands when it comes down to visiting galleries and museums because it is one of the easiest ways to truly absorb a city's culture and identity.  I love history and locations such as the Austrian National Library and State Hall would certainly be one of those sites that allow travelers to pause for a minute and firmly step back in time.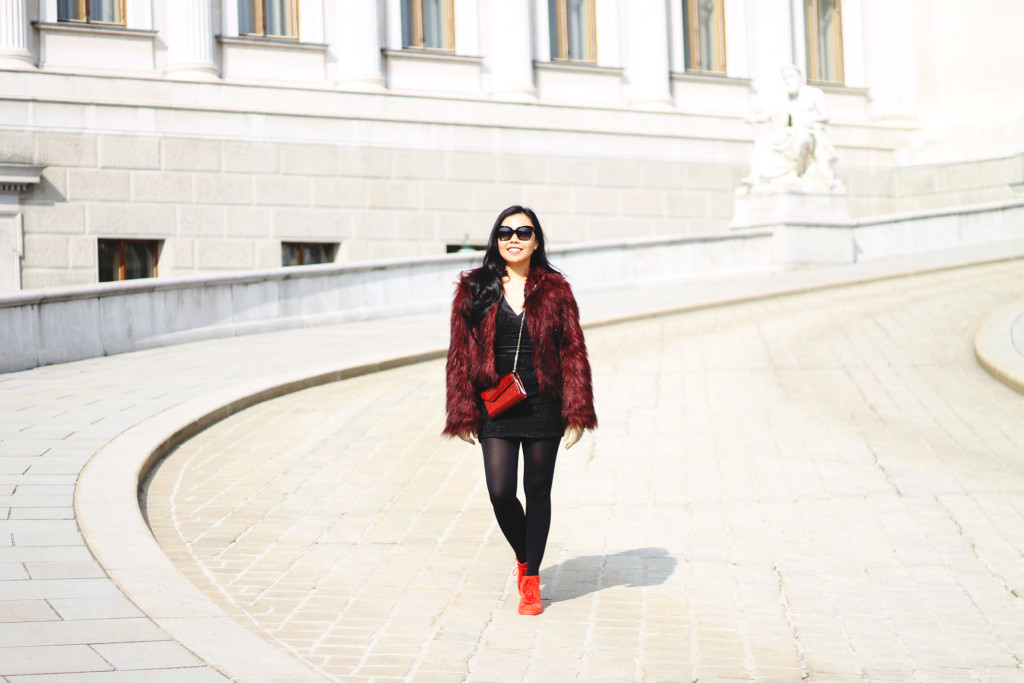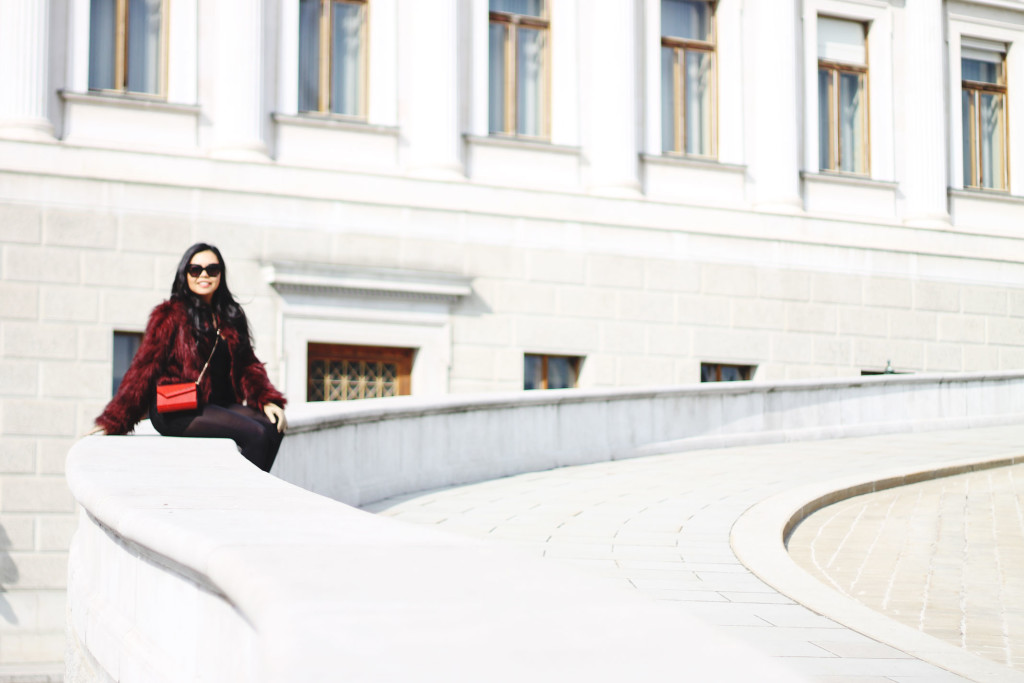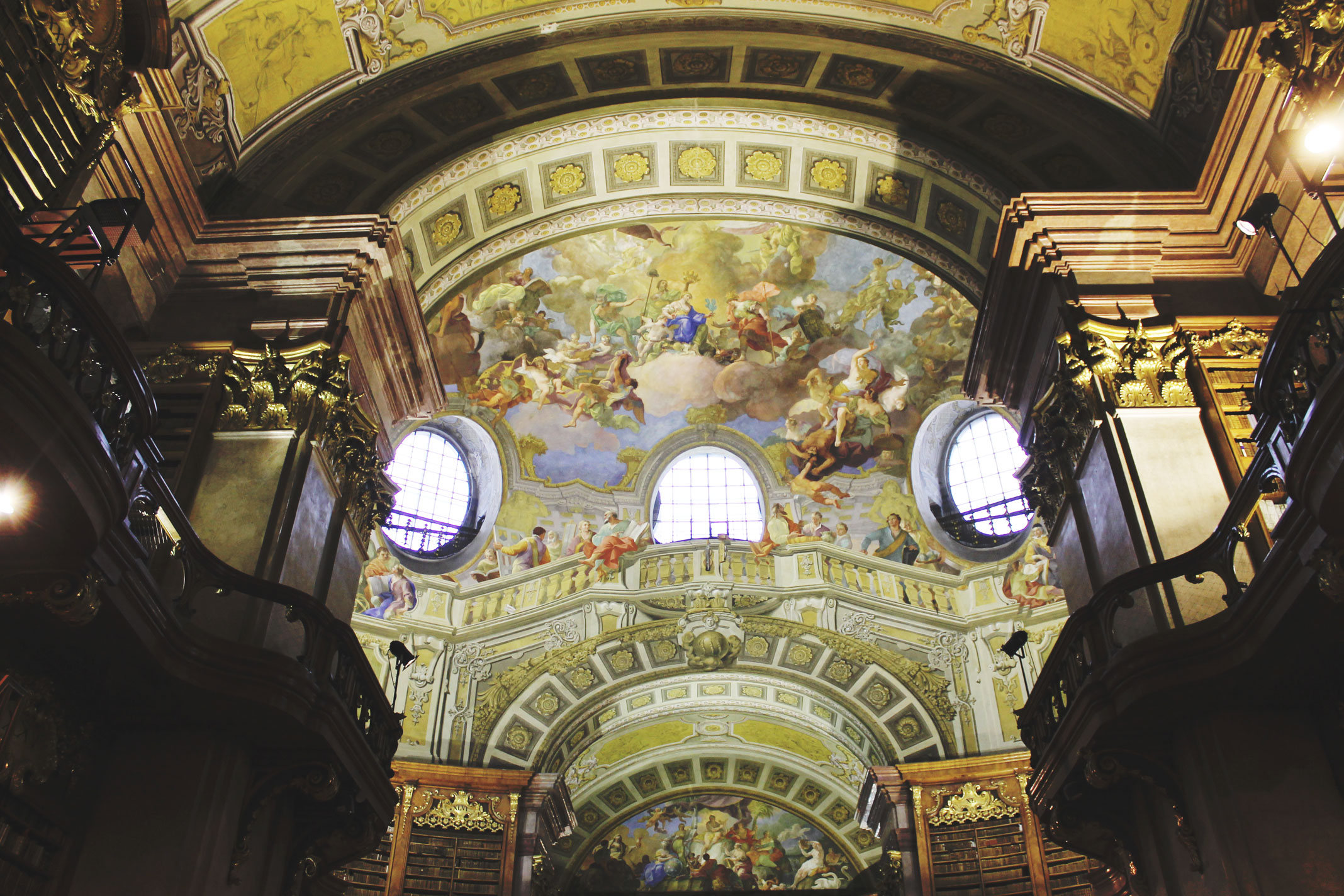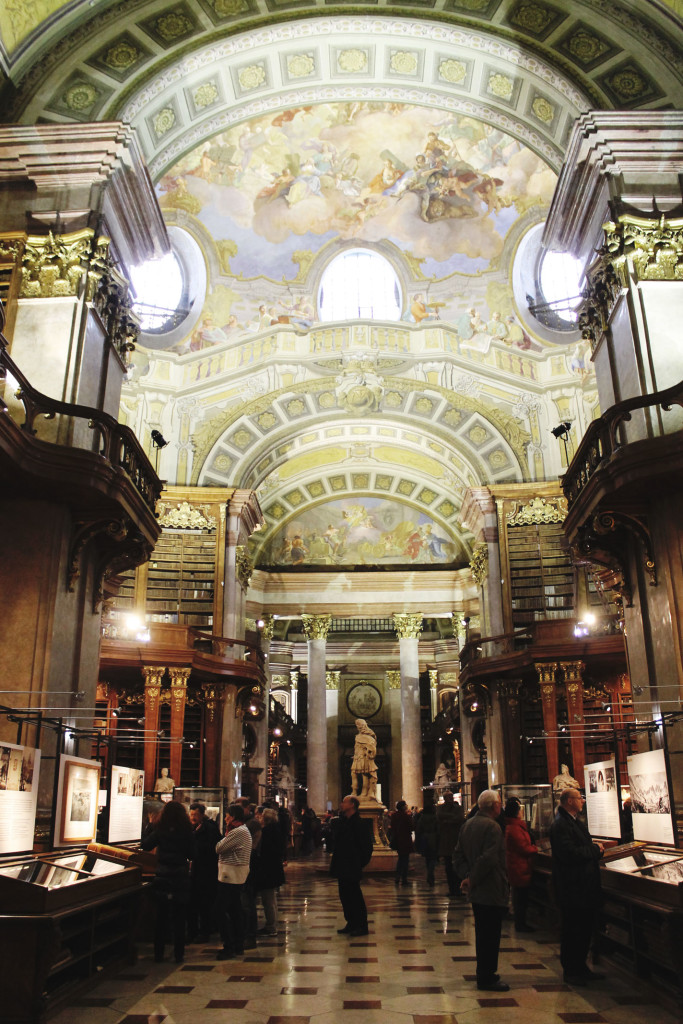 Close to the Hofburg Palace and in Vienna's city center, Vienna's Library and State Hall was housed in one of the most unique and beautiful baroque style buildings in this vivacious city.  Upon entering, you will be immersed in the enormous and boundless collection of books and other published documents, sculptures and statues, maps and globes and all things that were greatly procured from long ago.  There was even a compelling exhibit featuring Vienna's Eternal Emperor Franz Josef as they commemorate his death in 1916, exactly a century ago.
Ornate with a wonderful reading room, the place is a hidden gem and truly a must-see.  It's an intimate and beguiling place – you will most likely be in and out within an hour or two snapping away with your camera most of the time (flash is not allowed).  Its interior and exterior architecture is simply breathtaking. It is a great place to stopover if you were a lover of art and interior design.  The original book shelves and frescoes featured were enthralling and thought-provoking.  What a genuinely fascinating place!
Estimated to be the most dazzling and beautiful library in Europe, it includes a collection of thousands of publications and cartography treasures.  This exquisite property rightfully takes you to a time when the concept cell phones and computers were merely far away fantasies.  Beyond question, it had a harmonious and relaxing atmosphere in the middle of the hustle and bustle of the city – a true example of the wonder, elegance and marvel that is Vienna.
For the globe-trotter, don't forget to make your way here in the Austrian National Library and State Hall as this place will surely razzle-dazzle you next time you're in town.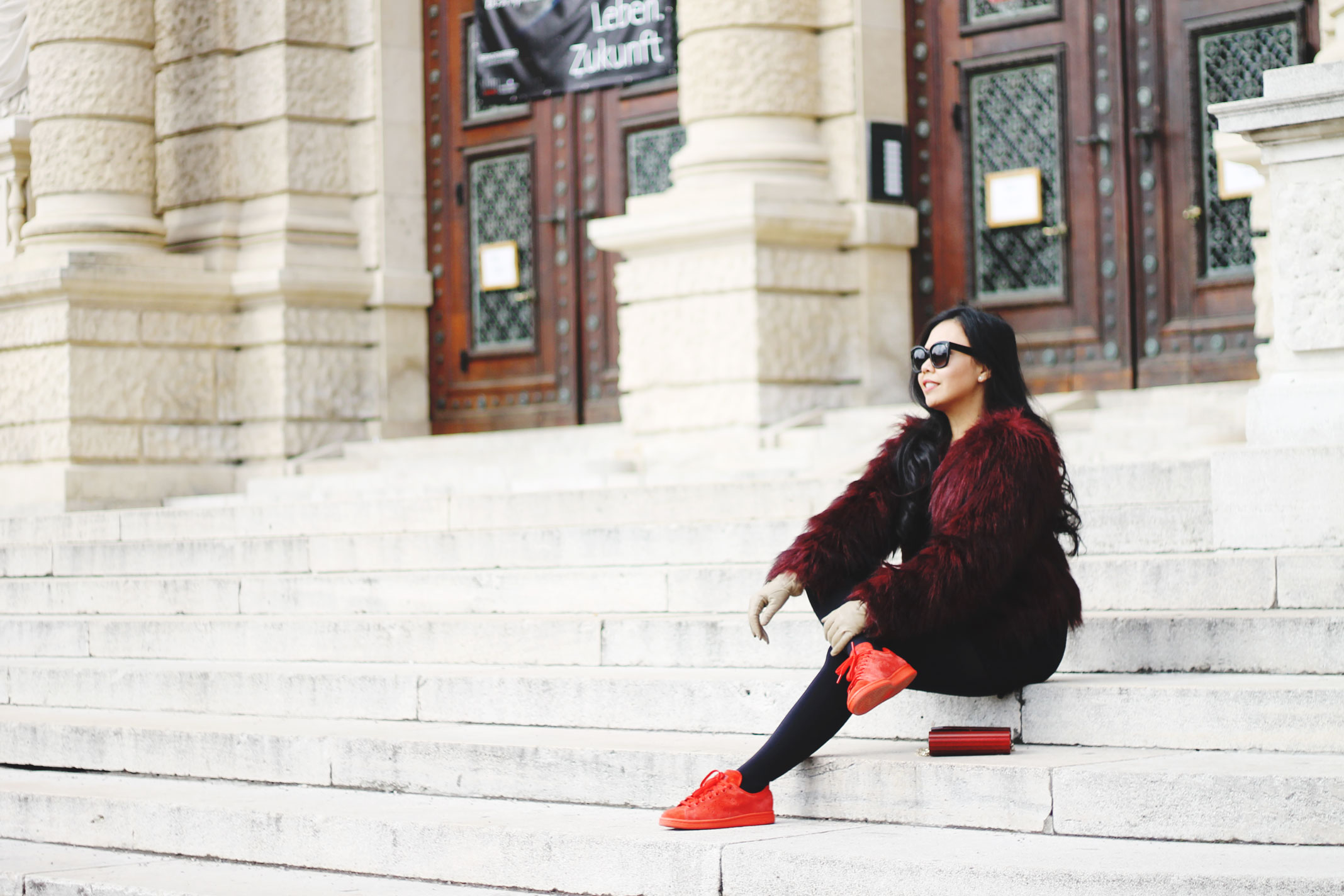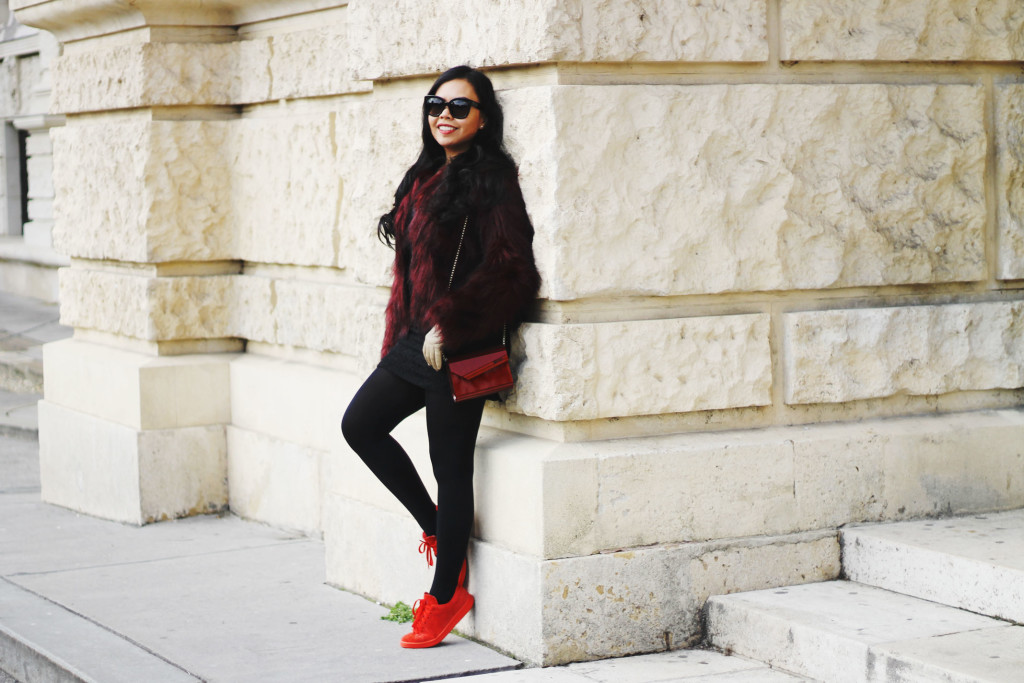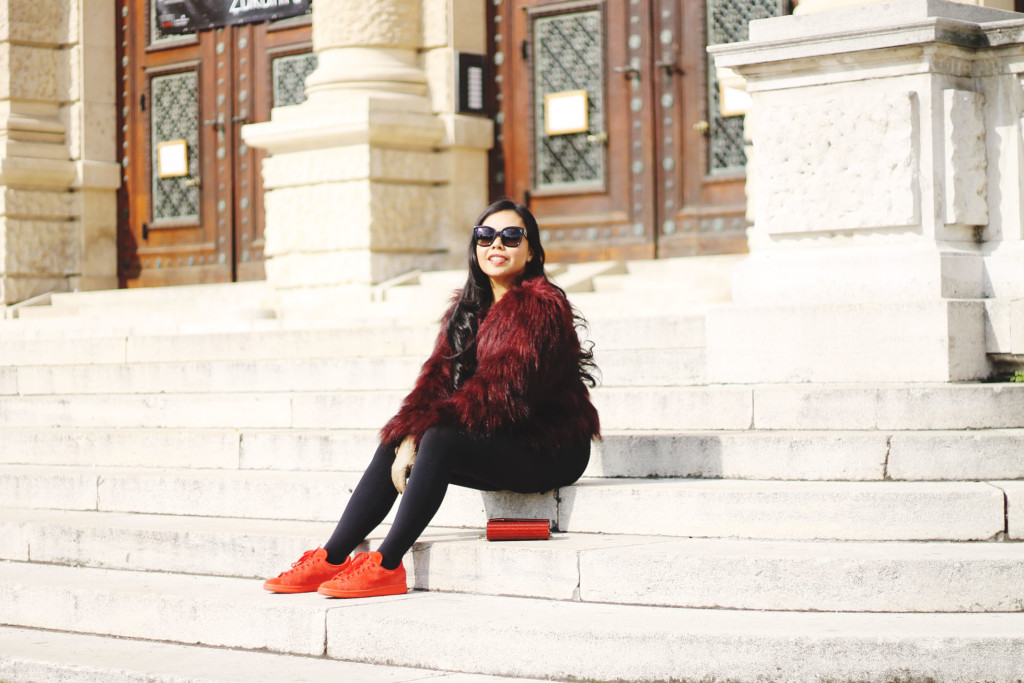 Style Details
Dress | ASOS
Coat | TOPSHOP
Bag | JIMMY CHOO
Sunglasses | CELINE
Shoes | ADIDAS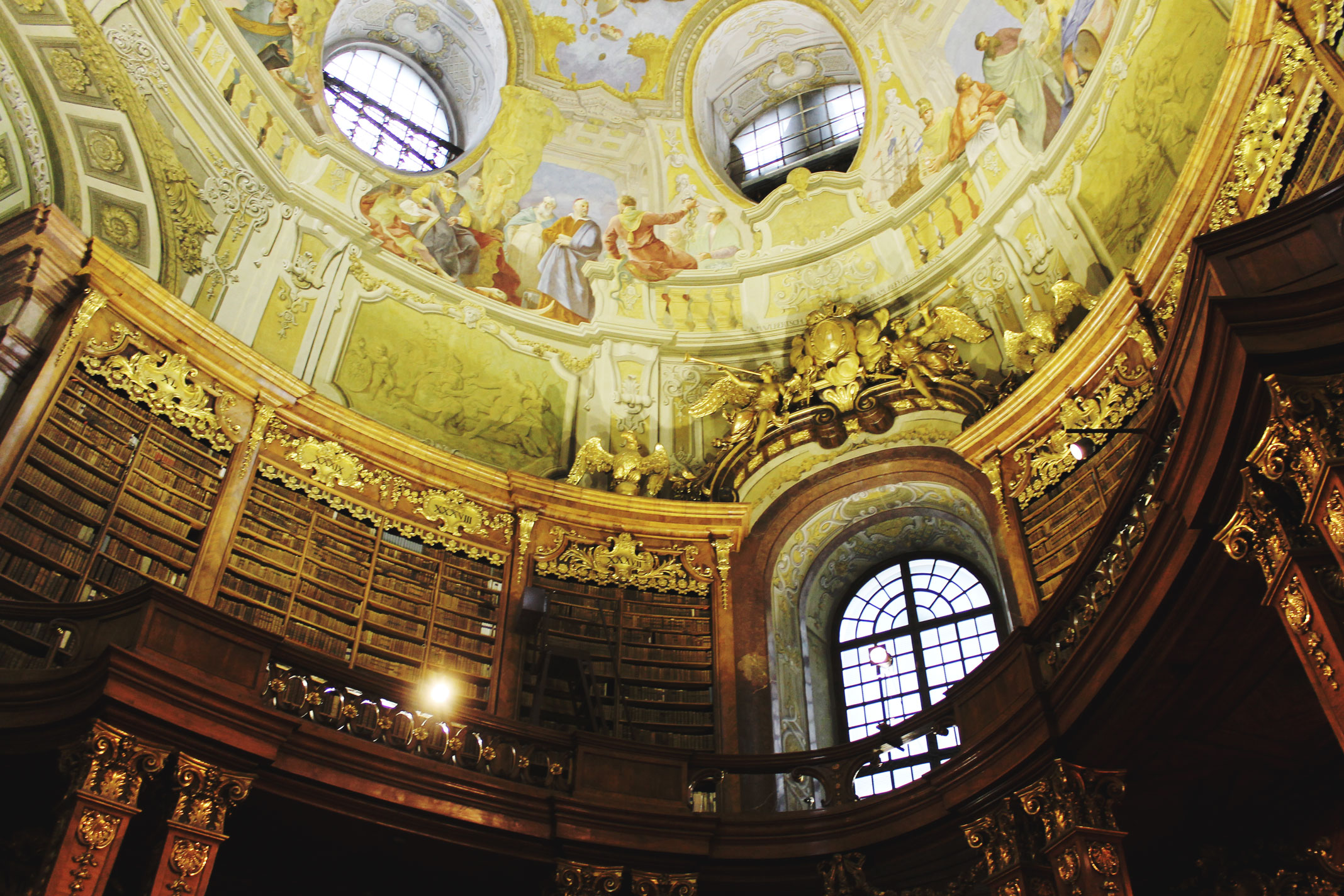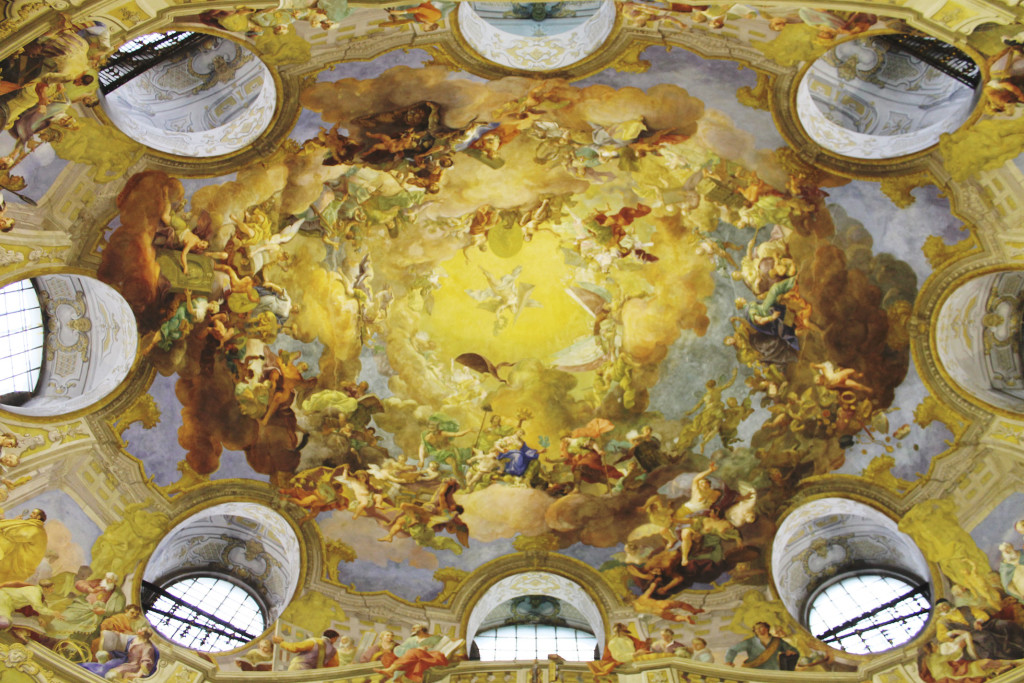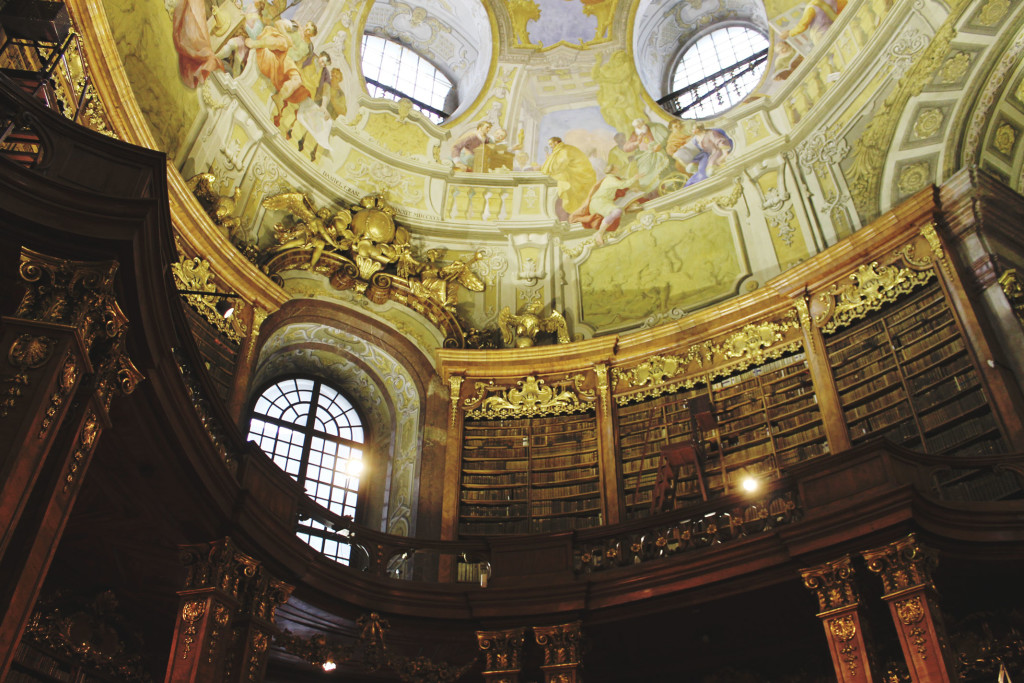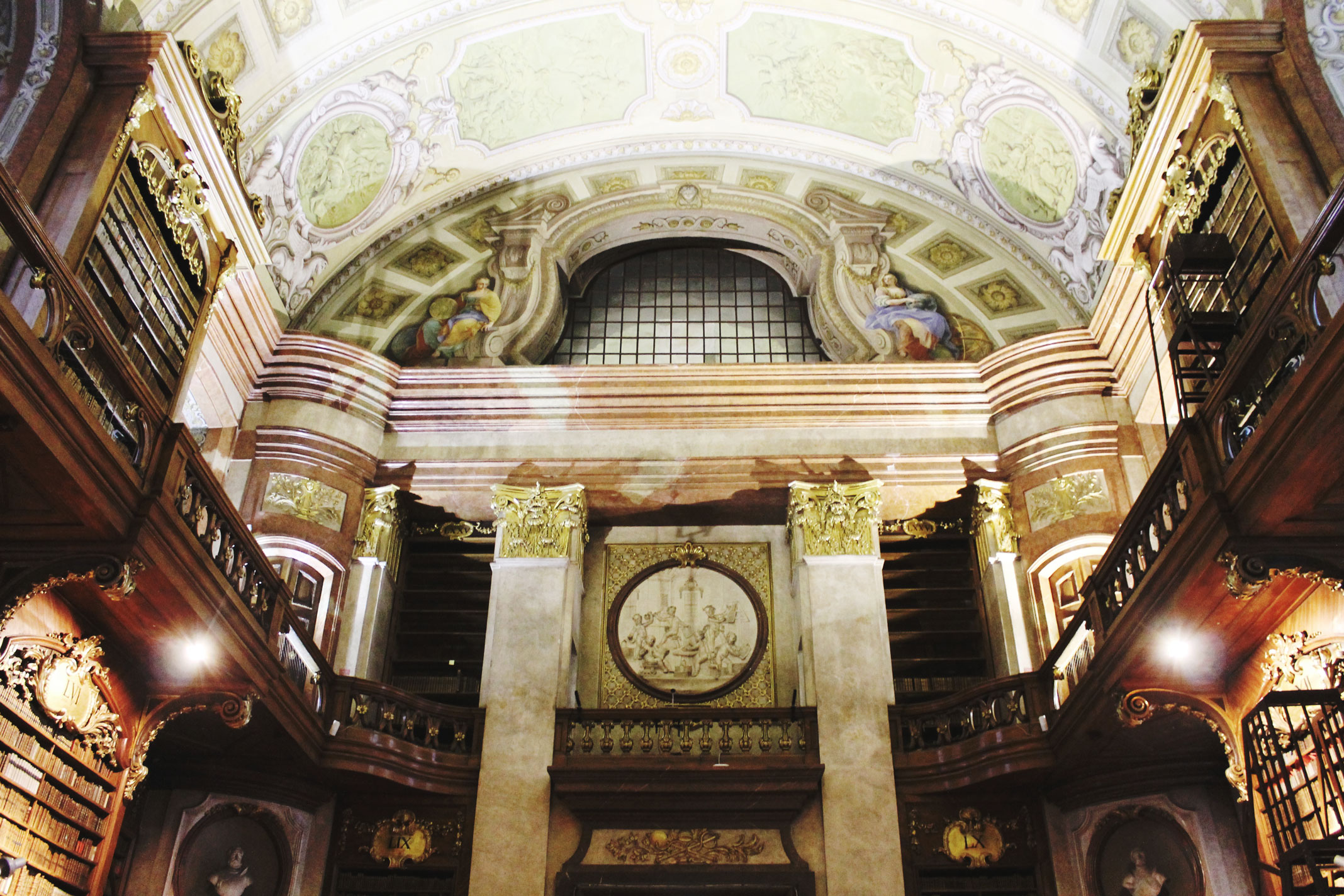 Thanks to the Austrian National Library & State Hall | 1015 Wien, Austria | +43 1 53410