Every year, the Cathedral of our Lady of the Angels opens up the plaza to host an evening social for young adults.  A favorite, the Jacob & Matthew Band, has been playing annually at this spectacular event where hundreds of young Catholics attend.
I recently found out that the Our Lady of Angels Cathedral (or LA Cathedral as most of us call it), is the largest Cathedral in the nation!  Whenever I have guests, I always make this place a destination and tour my visiting family and friends here because there is just so much to see and marvel at the modern artwork inside this wonderful work of architecture.
Here's something that stood out to me when entering from the Temple Street side.  It's called the Shepherd's Gate (or sheep gate). It symbolizes Jesus Christ, the Shepherd of His flock, who welcomes all!  It contains 36 bells programmed as a musical instrument to bring beautiful hymns at specific times throughout the day!
As usual, the plaza was well set-up for the concert. I was excited to see all my friends from around the area come together for this event.  The Cathedral always makes it a point to provide an elegant and lovely ambiance for all to enjoy.  It is perfect that the event was held at sunset too, it gives that soft orange pink glow in the area, highlighting the walls of this amazing place!
Of course, the weekend is not complete without me going to Mass. So since I went inside, I would like share with you all the unique interior features!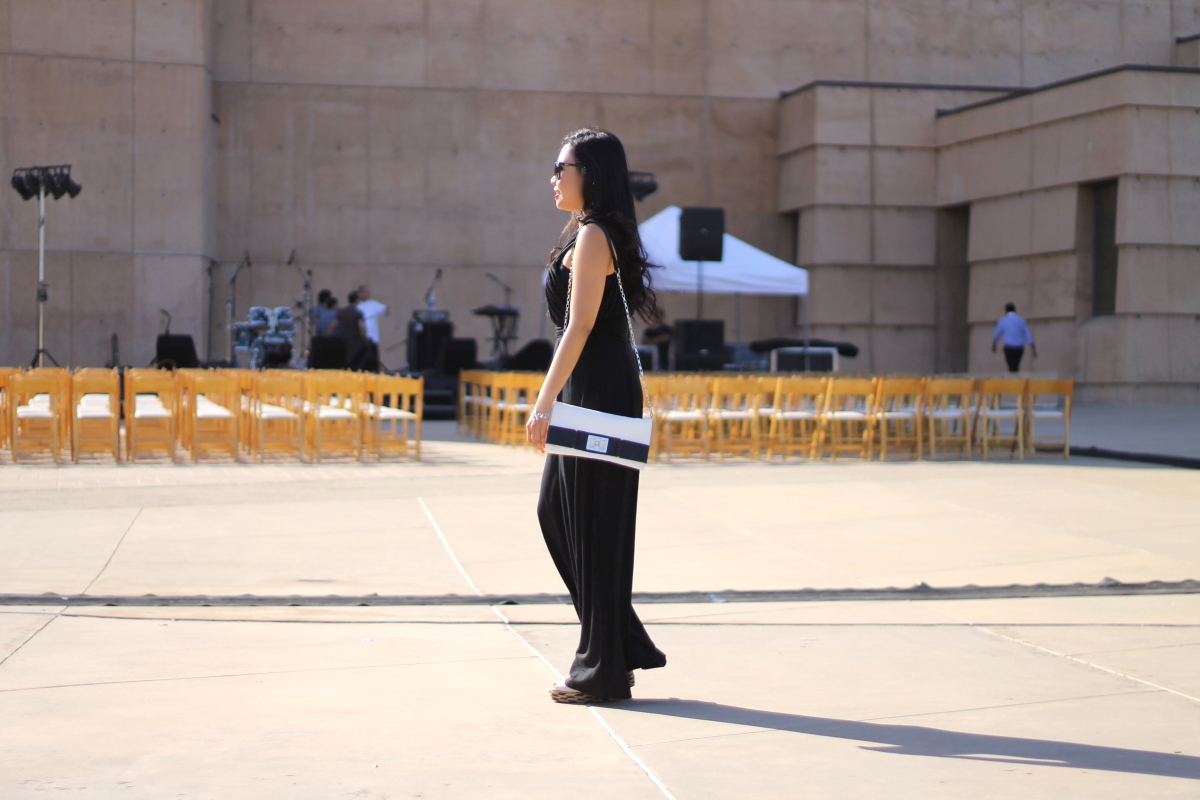 Inside, there are tapestries showcased on both sides along the length of the Cathedral walls.  This work of art (the largest collection hanging in a Catholic place of worship in the United States) was created by artist John Nava.  Along the tapestries, my favorite would be the ones featuring the Communion of Saints along the north and south walls. Twenty-five fresco-like tapestries depict 135 saints and blesseds from around the world, including holy men and women of North America canonized by the Church.  There are not enough words to describe it.  It's pretty amazing!
Though the cathedral is currently celebrating its 10 year anniversary, it is still rich in history and architectural beauty. If time is limited, here's what I recommend to see when touring the LA Cathedral for the first time:
The Top 5 Must See Things at the LA Cathedral:
1.  The Tapestries
2.  Shepherds Gate
3.  Shrine of Our Lady of Guadalupe
4.  The Mausoleum
5.  Donor Wall
After mass, we all went out for an incredible concert by the Jacobs and Matthew Band. They never disappoint! It was an evening of great fellowship and worship!  A time well spent!
I come here at least monthly.  It's always been a place of sanctuary for me; peaceful and sacred, every single time. :)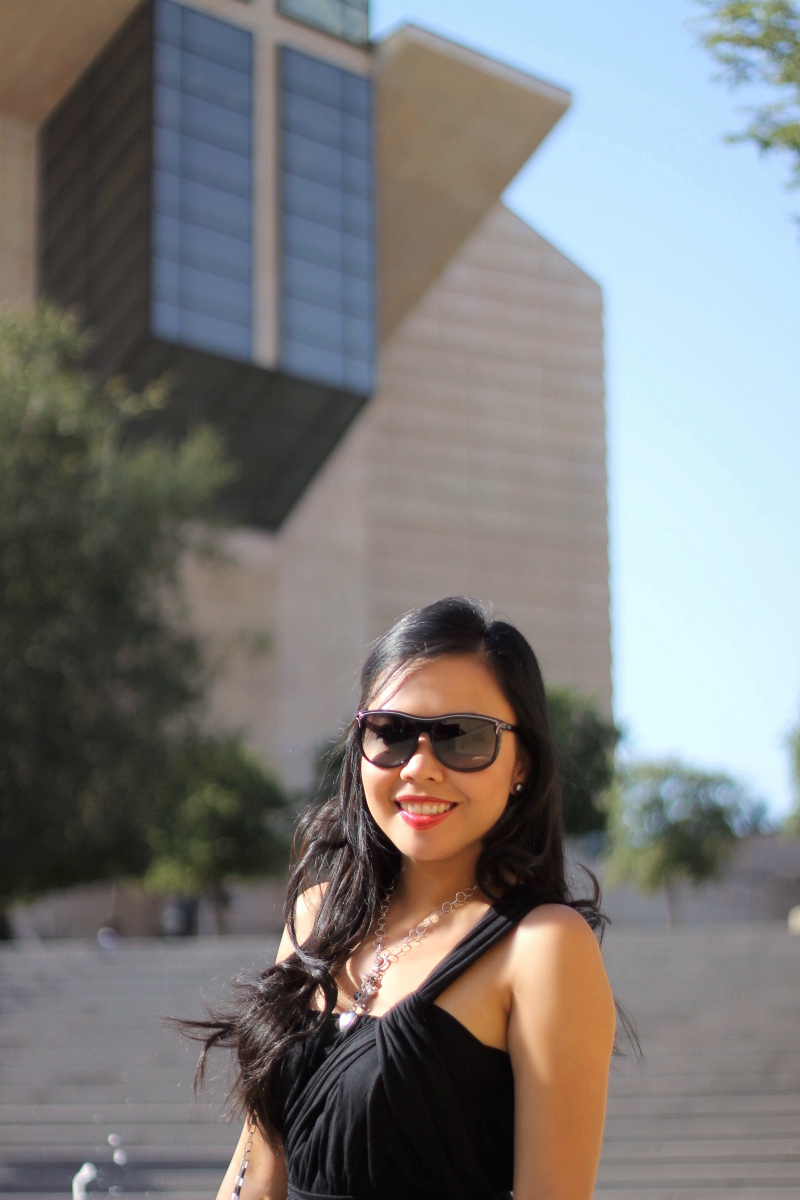 Style Details
Outfit :: ASOS Asymmetric Grecian Jersey Jumpsuit (similar / similar)
Shoes :: Tory Burch Linley High Wedge Espadrille
Bag :: Calvin Klein (similar / love this by Lanvin on sale!)
Jewelry :: Heart Tag Charm Necklace & Bracelet in Sterling Silver (similar here / here / look for less)
Sunglasses :: Dolce & Gabbana (similar here by Elizabeth & James)
I invite you all to come to the LA Cathedral when visiting Los Angeles. If you're an Angeleno, you must come by sometime!  It is, after all, at the heart of downtown LA!
Facebook :: E-mail :: Twitter :: Bloglovin :: Lookbook