This second installment of the "30 Cities in Europe that are Worth Visiting in Your Lifetime" is in festivity with my husband and I's recent milestone of visiting 30 countries and over a hundred cities.
I've been meaning to publish this post earlier but summer and my Postgraduate education at Cambridge University got in the way and we've checked off a few more cities in our bucket list which we feel compelled to share with you all at a later date, naturally.  No matter how much or how far we've traveled, the beauty of the world just never cease to amaze!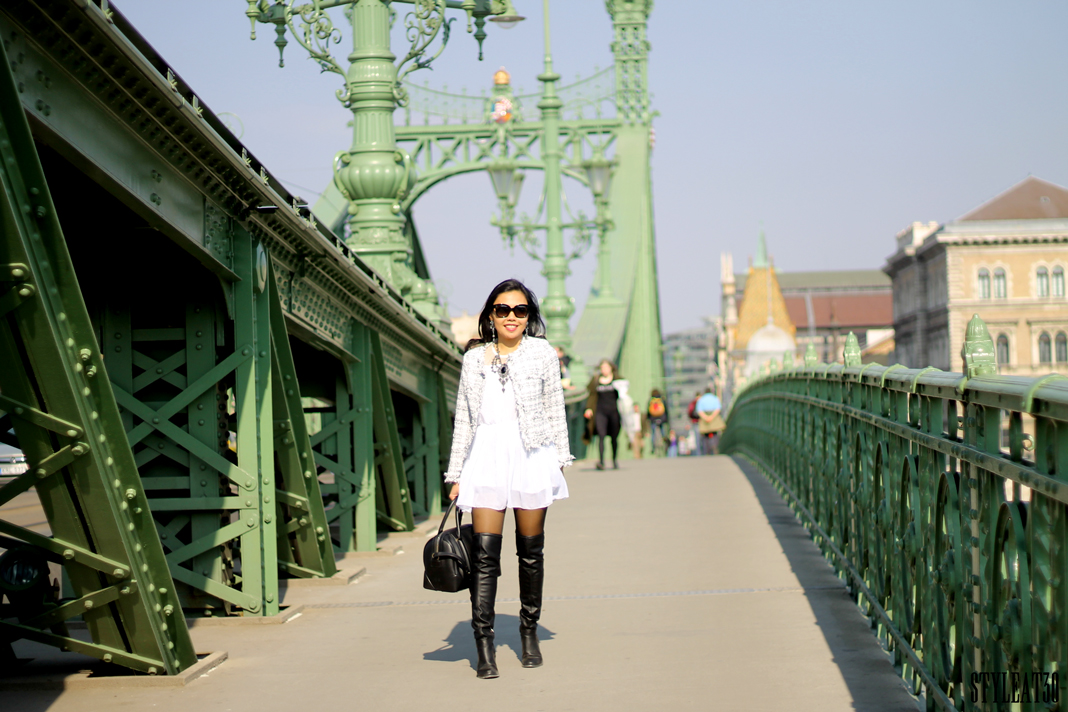 Since I've greatly focused on parts of Southern Europe on my first installment, I'll be focusing this post on other regions.  Of course, there are hundreds of cities worth visiting depending on who would be traveling.  This list is simply my own testimony of our personal adventures across the continent.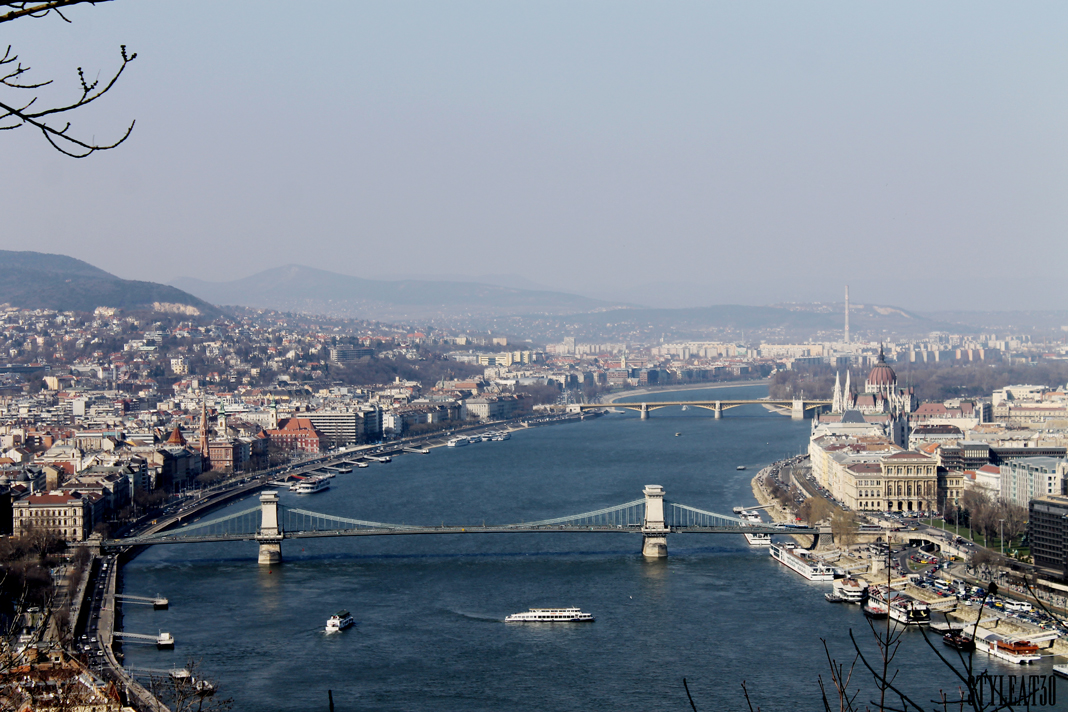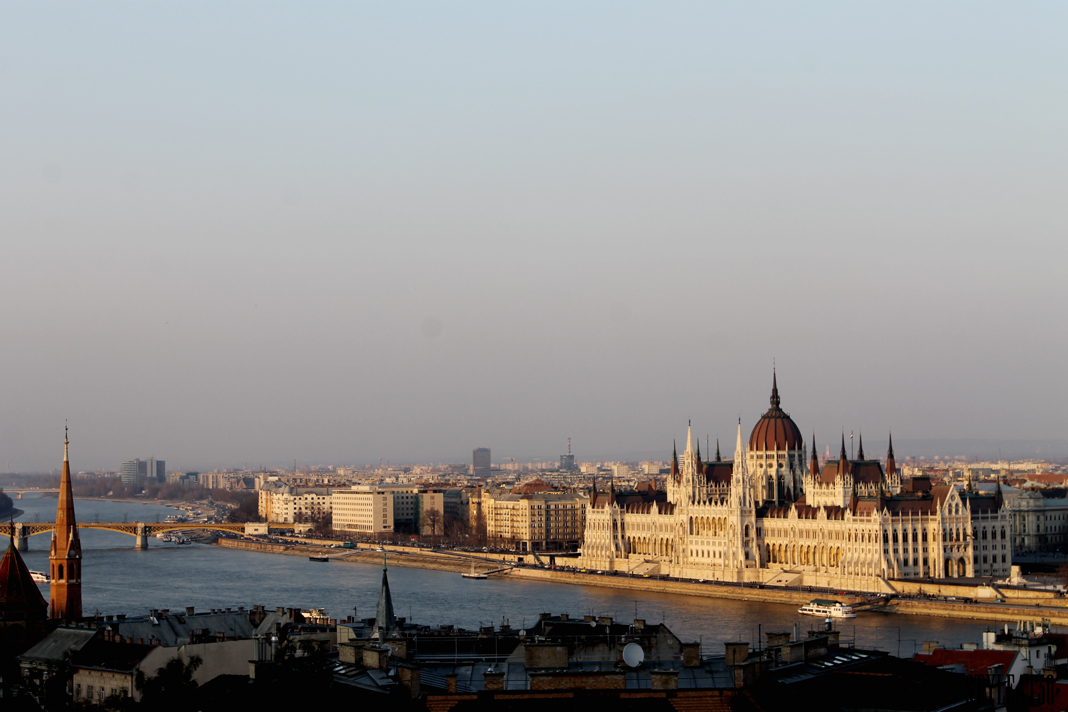 Budapest
When I think about Budapest, it really brings me to the very first time I've fallen in love with this part of continental Europe.  This region is, by far, one of the most romantic destinations that I have ever been to.  I still remember coming up from the subway and gazing, for the very first time, over the bridges of the Danube.  I thought to myself, "I can't believe it took me this long to visit here."  As my husband and I strolled along lovely Liberty Bridge and passed through the magnificent Chain Bridge, we were left breathless with the amazing art and architecture that covered the city.  We fell in love with classical music at their glorious opera house, and allowed ourselves to take on a gastronomic tour starting with the Four Seasons Hotel's restaurant with a view, and ending with the city's resident "Scent Chef".  And how can we forget staying at our 5-star musical-themed hotel located right beside the stunning St. Stephen's Basilica?  Budapest is what your destination dreams are made of… filled with grand views and a compelling history.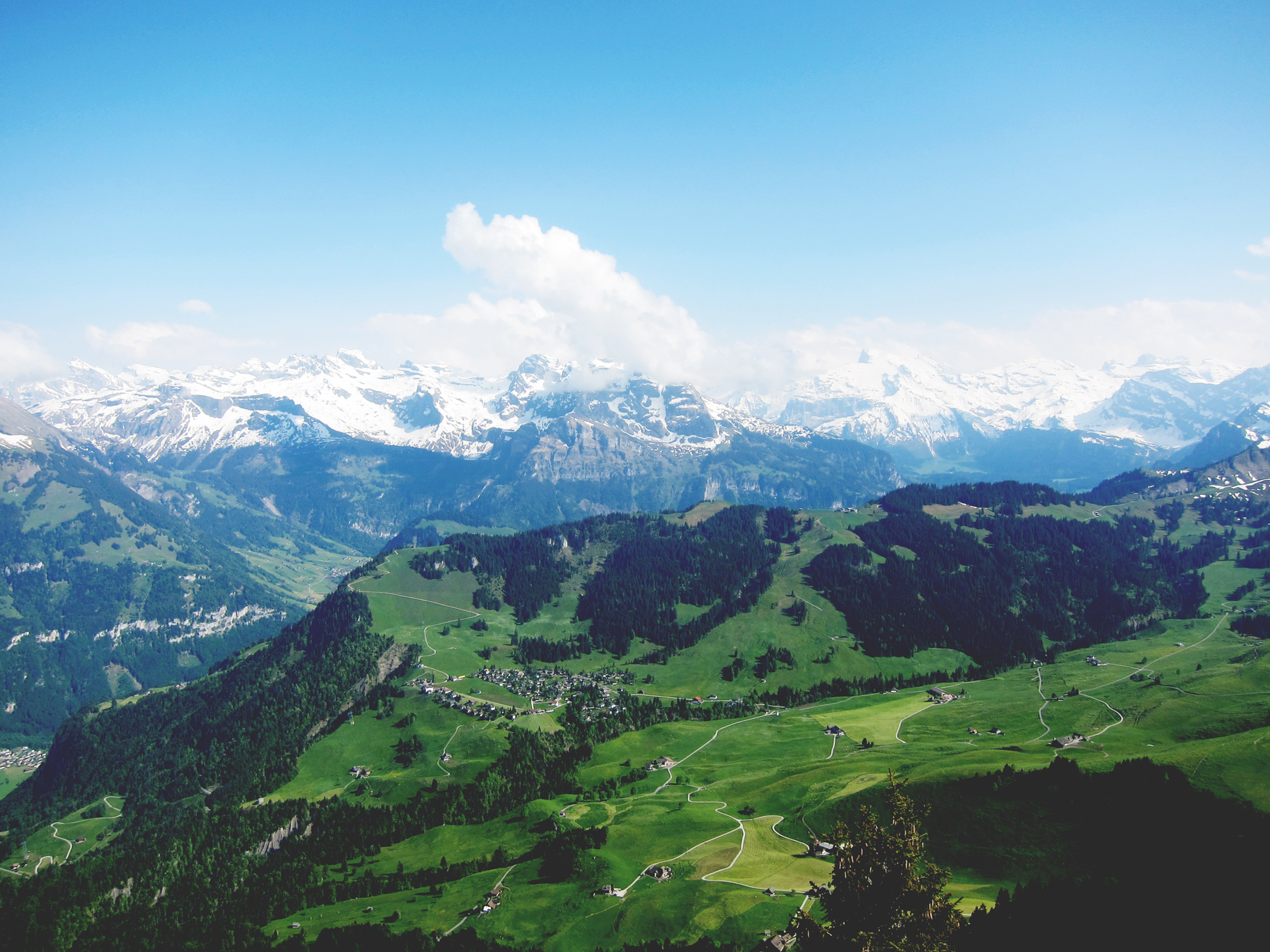 Lucerne
If quaint, medieval cities are your thing, then you cannot pass up on visiting Lucerne.  One of the most popular destinations in Switzerland, its location is ideal as it sits as a gateway unto the unassailable Swiss Alps.  I first learned about this charming city from my aunt who spent one of her most memorable holidays in this region.  I didn't know what to expect but upon arrival, I immediately understood why she held this place near and dear to her heart.  Lucerne is one of those destinations that are truly impossible not to like.  Aside from lovely cheese fondues and innovative Swiss watches, the glowing lake of Lucerne makes for a wonderful setting that frames the glorious Swiss beauty of the Alps which can be seen in the distance.  Fine-looking and playful swans do their part in making the setting much more romantic.  A walk around the lake is a treat in itself.  But I'd certainly recommend taking that cable car ride unto the peaks of the Alps for an additional exhilarating adventure.  My husband and I rode up the mountain aboard a roofless cable car and it was the thrill of our lifetime!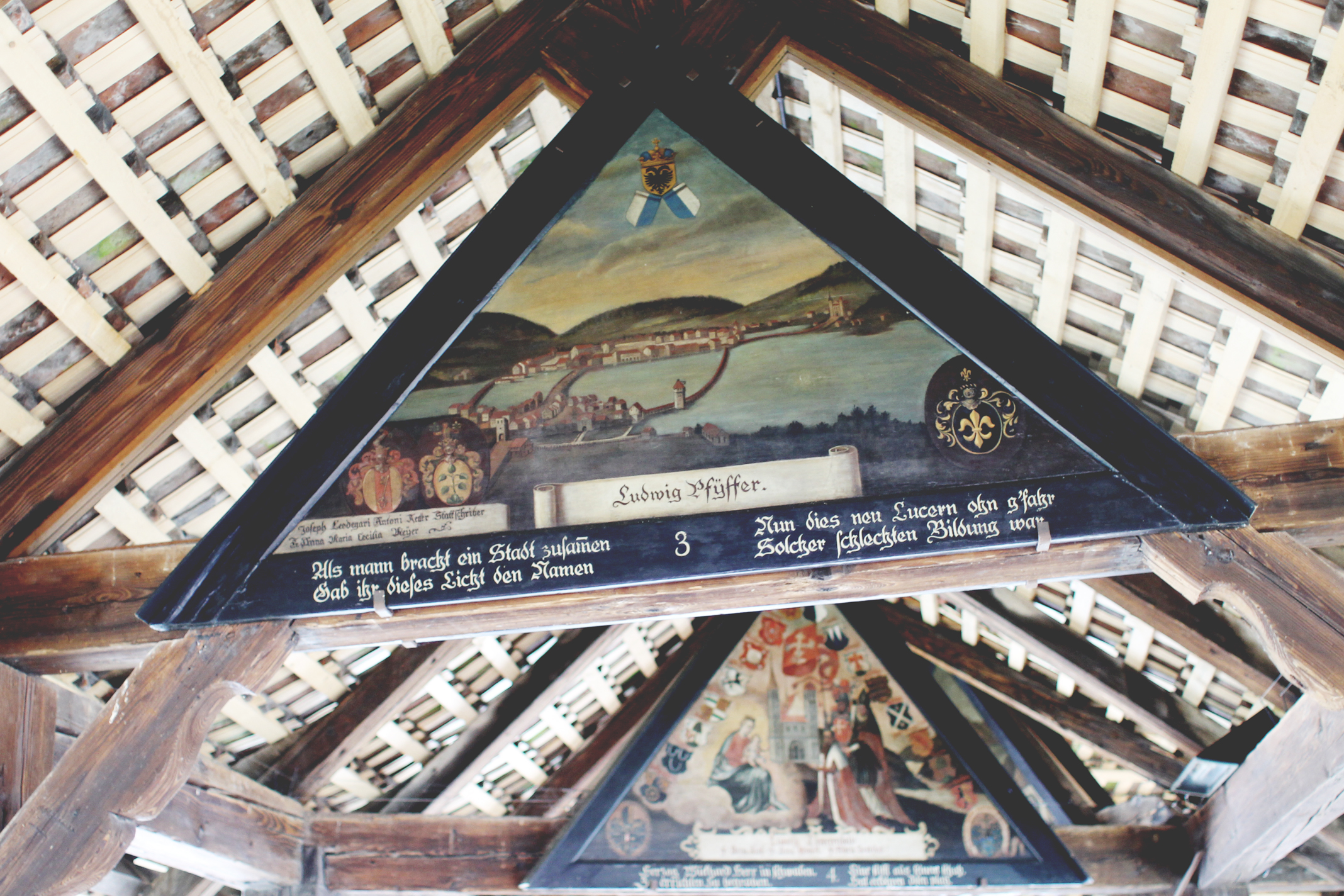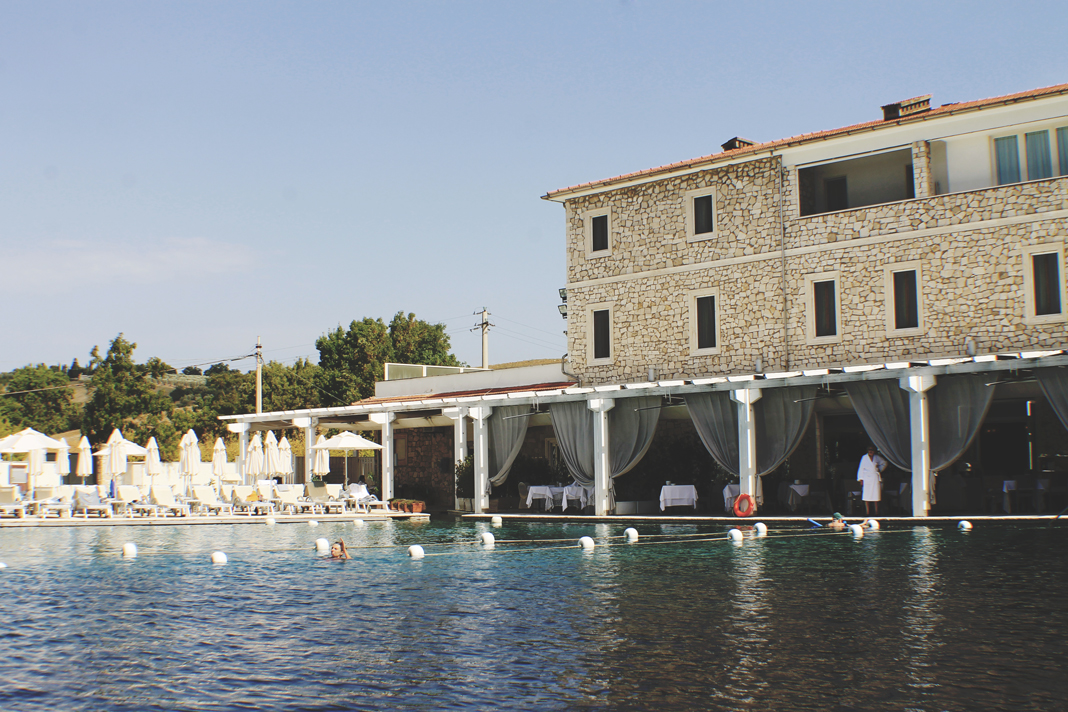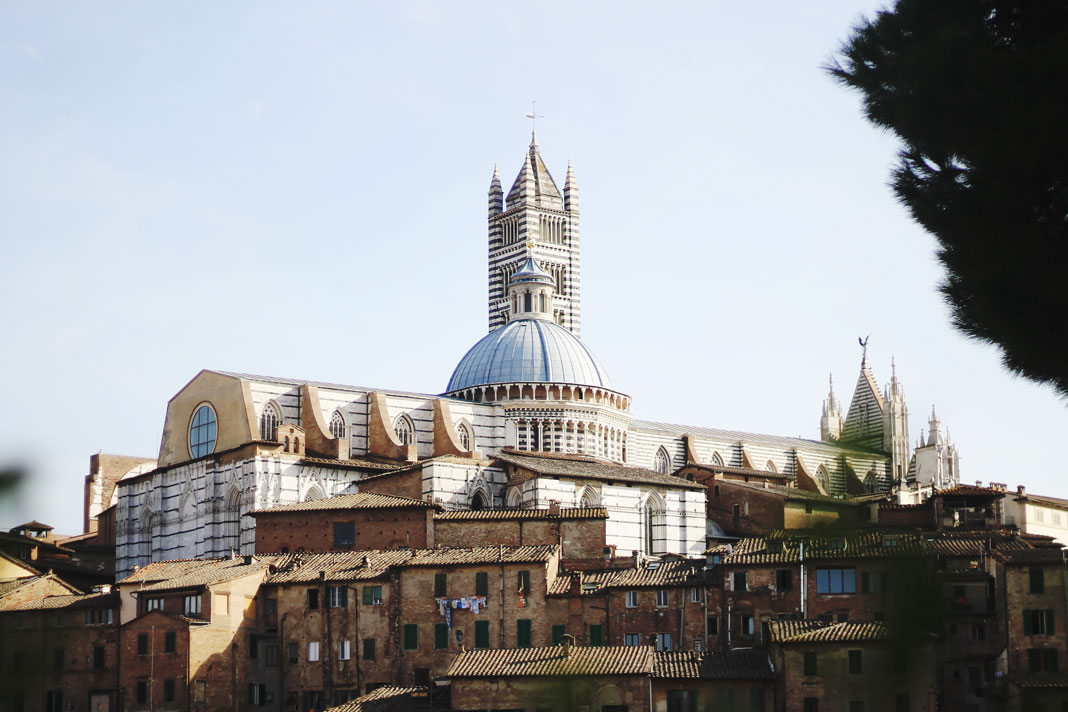 Tuscany
Is it possible to talk about the beauties of continental Europe without ever mentioning Tuscany?  Nothing could have ever prepared me for the beauty of Tuscany, I tell you!  From the rolling hills, to its stunning wine valleys, when I think of Tuscany, I think of boundless gastronomy such as the exceptional Chianina Beef, or more commonly known as Bistecca alla Fiorentina.  The Tuscan region is just a food and wine lover's haven!  There are so many little quaint hilltop towns (like Siena) that will randomly distract you during your road trip.  The vineyards are also quite outstanding to see especially on a quiet afternoon or just right around sunset.  My husband and I spent an unforgettable spa break at a prehistoric town called Saturnia where we relished and luxuriated at the very opening of an ancient spring with healing properties.  Surrounding us were charming, antique restaurants with a view serving the most luscious pastas such as one with wild boar ragu relished with spicy pappardelle and oil, or  homemade pappardelle with porcini mushrooms, bresaola (an air-dried meat that's been aged for two or three months), hot mushrooms and pecorino mushrooms.  Mushrooms galore!  The Italian way always seems to sweep us off our feet!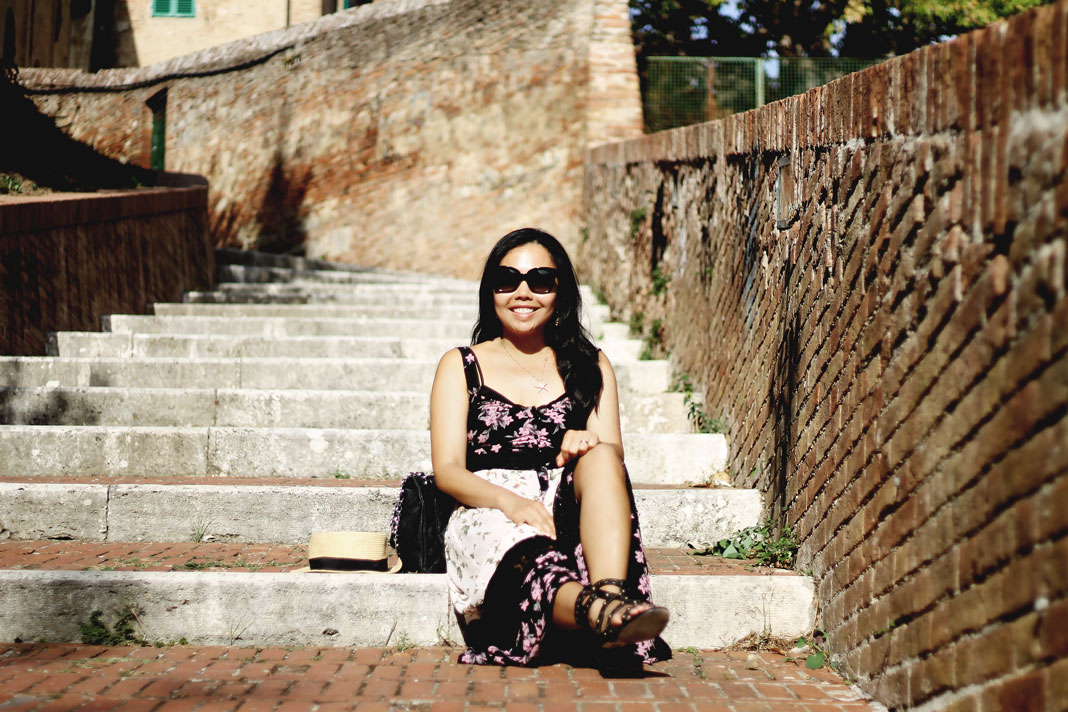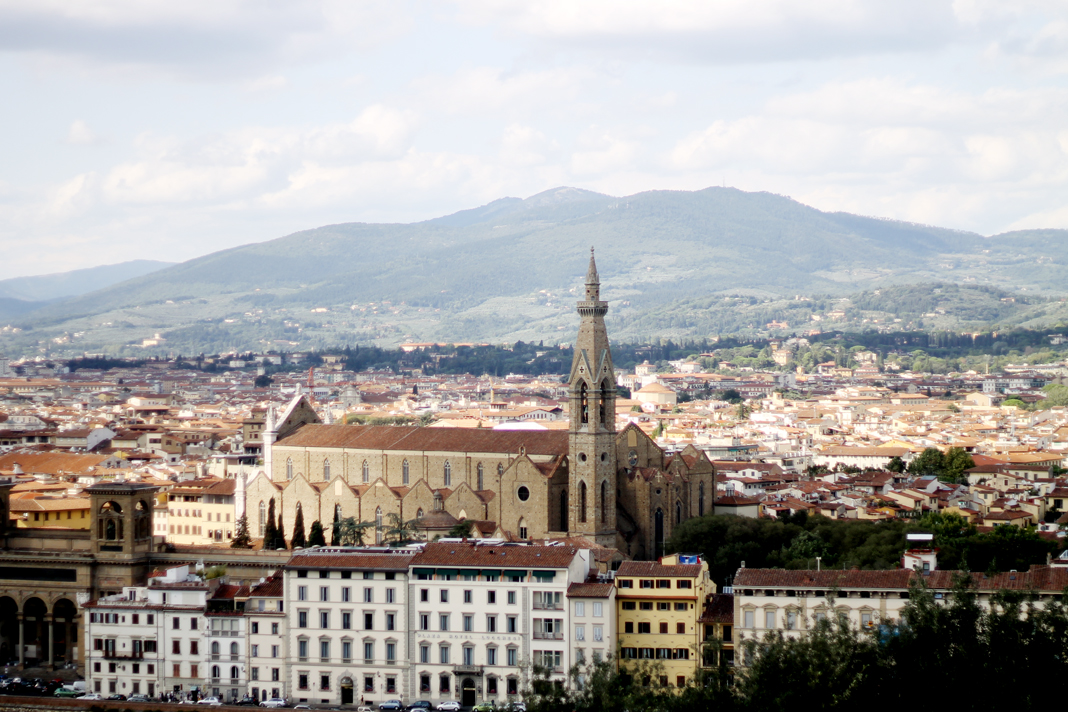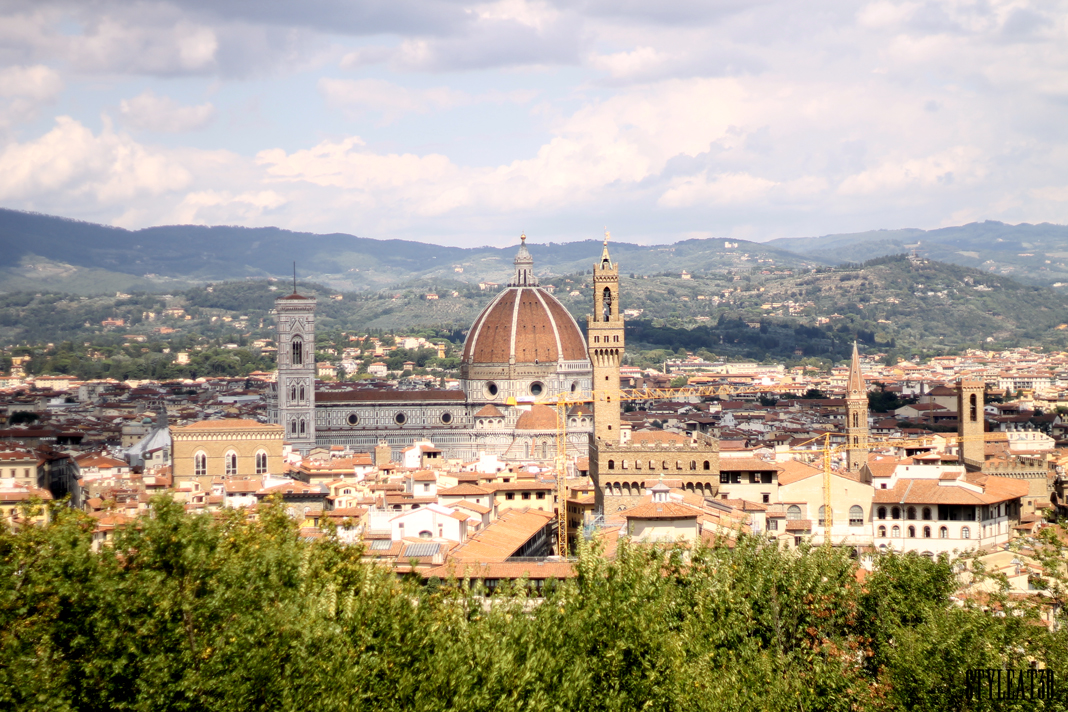 Florence
I can't really mention Tuscany without speaking of Florence because, let's be honest here, Florence is quite possibly one of the most unforgettable cities in Italy.  I haven't met a person who didn't fall in love with Firenze when they went because it's just too gorgeous!  The Medici family really did a prodigious job making it flourish into the cosmopolitan city it is today.  If sophistication is your thing, Florence is your city.  Though rustic, its enigma is absolute.  I mean, it is the birthplace of The Renaissance – enough said! Wandering the streets looking over the Ponte Vecchio, an afternoon at the Boboli Gardens with perspectives of enchanting hills inside Palazzo Pitti, and Piazzale Michelangelo's sunset view over the Duomo (the city's domed cathedral called Santa Maria del Fiore) would have to be some of our favorite moments in Florence.  I'm sure it will be some of your favorite moments too.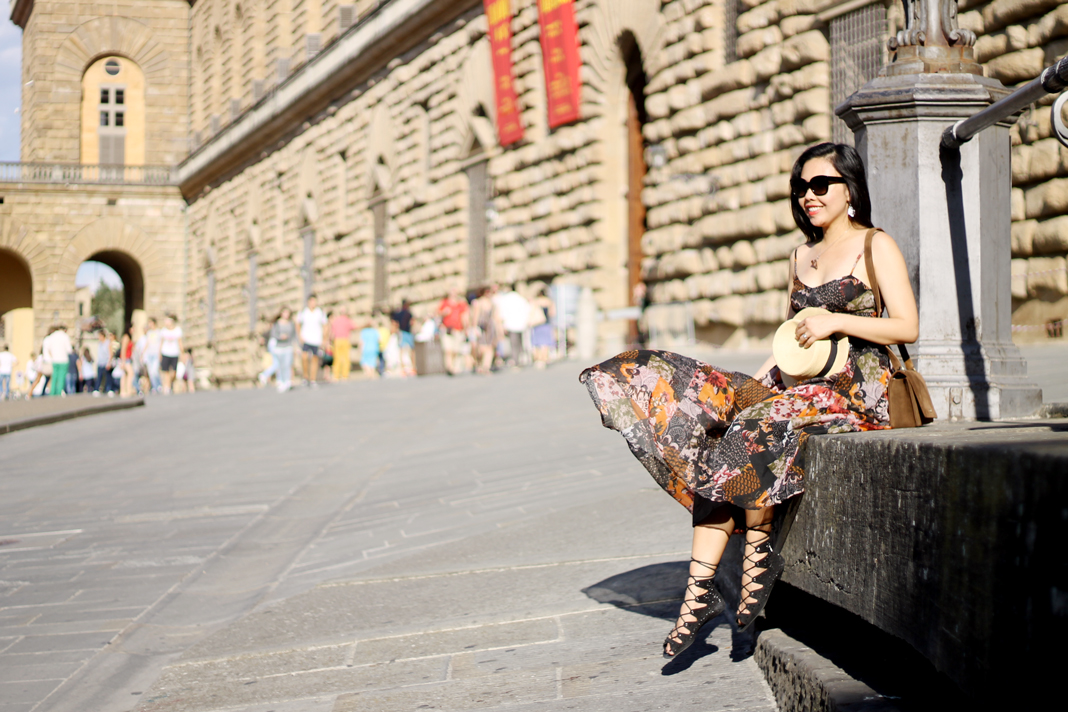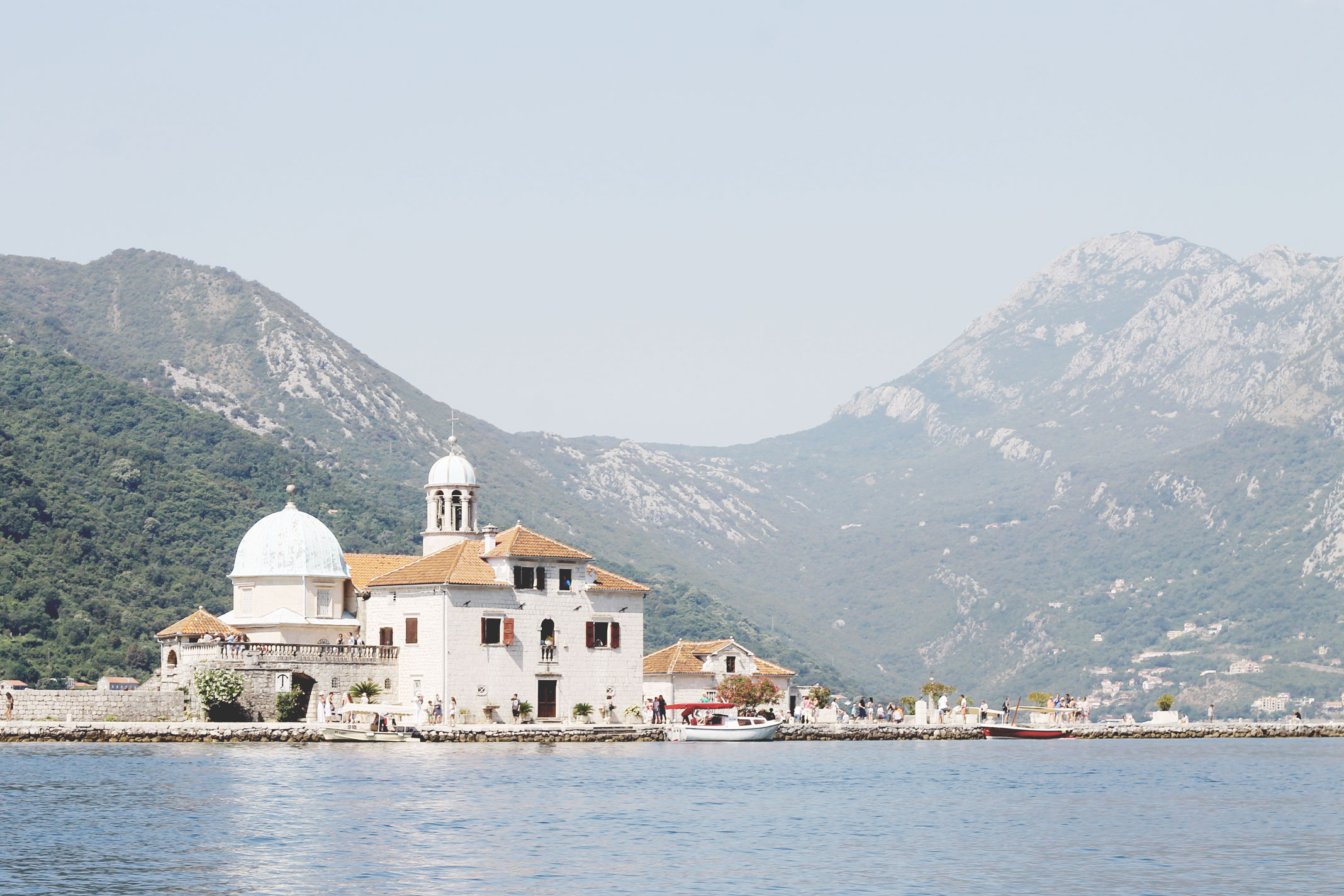 Kotor Bay
Some of you may have heard of this town, some may have not.  This town is actually a fortified medieval city in Montenegro on the Adriatic Coast in a bay near the limestone cliffs of Mt. Lovćen.  I went here without meaning to go because I went on a girl's trip with a high school friend and we ended up loving Montenegro!  The fjords around this part of the continent are just simply breathtaking and this part of the Adriatic Sea is certainly much clearer and pristine!  It's so green and just like any medieval towns, it is oozing with charm.  The breeze was cool and wonderful and the waters just sparkle like diamonds.  There is a man-made island in the middle which will further captivate you and really seals in the magical ambiance of this place.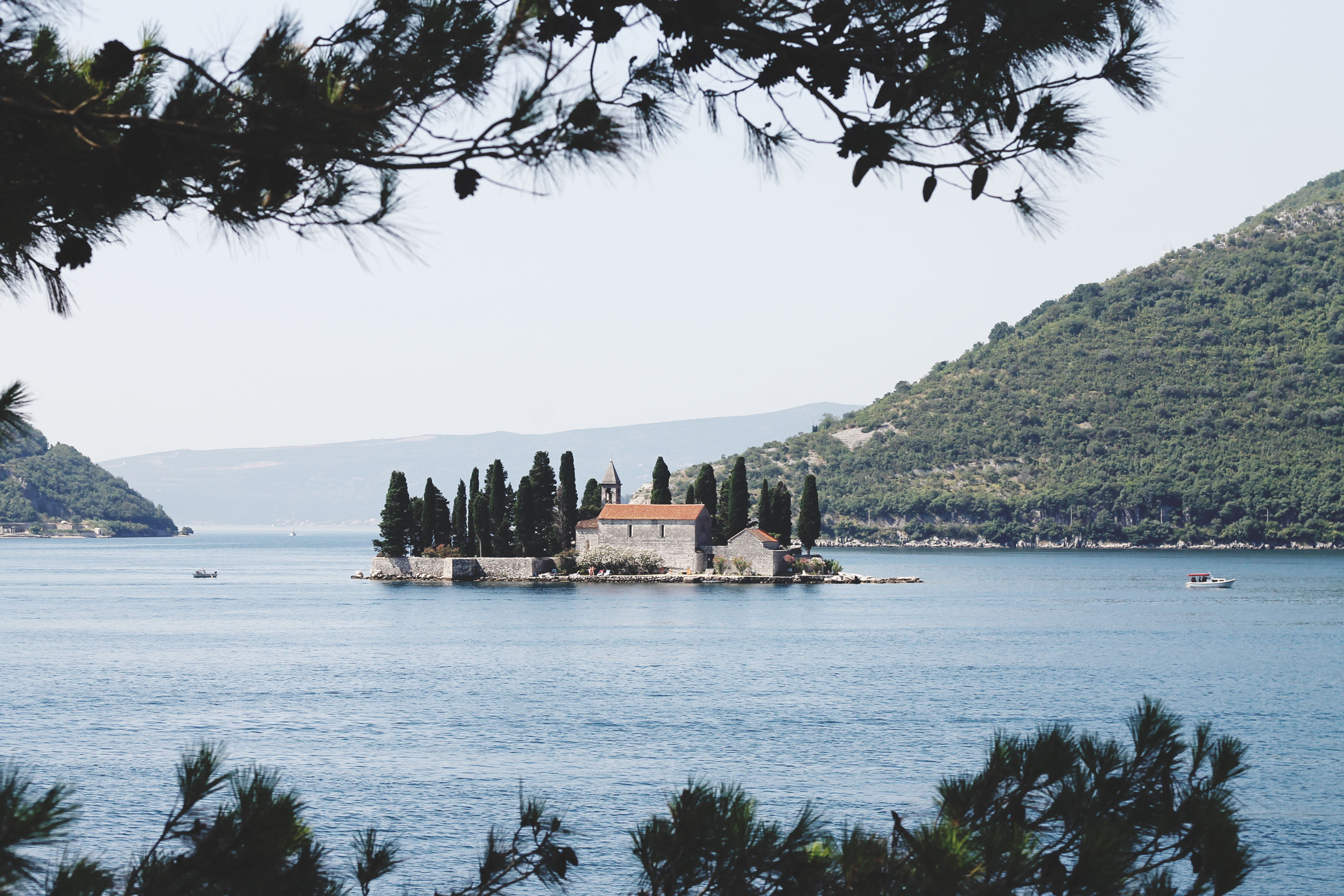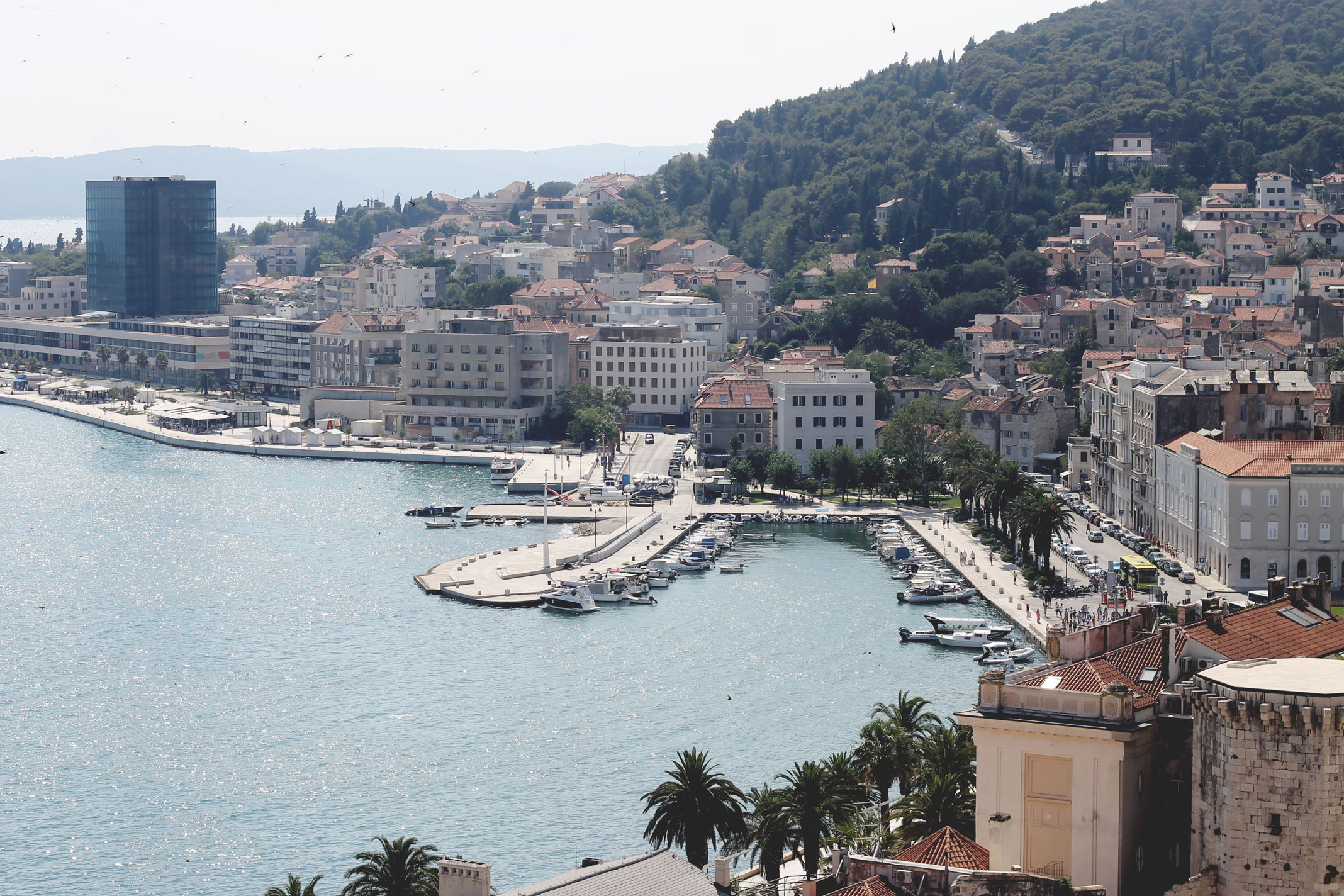 Dubrovnik & Split
I'm putting these two together because they're equally parts good-looking.  You can't go to Dubrovnik without passing by Split and each has its own distinct character, beauty and history.  I loved going through the underground markets of Split and admiring the coast of Dubrovnik equally!  Croatia is a destination that I've truly been meaning to go back to because the sea just constantly beckons!  I can't resist a place where seafood is plentiful and long walks in the shore are mandatory.  A high school friend of mine and I spent a memorable afternoon Segway riding along its hidden beaches of Dubrovnik.  It was such an adventure seeing caves turned into bars and locals just bathing nude on top of rocks.  The Segway guide took us right by the seaside cliffs and, as dangerous as the idea may seem to an American like me, it was absolutely thrilling.  And of course, the wall is a feast to the eyes.  Go through it at sunset to avoid undeviating exposure from the gleaming heat of the summer sun!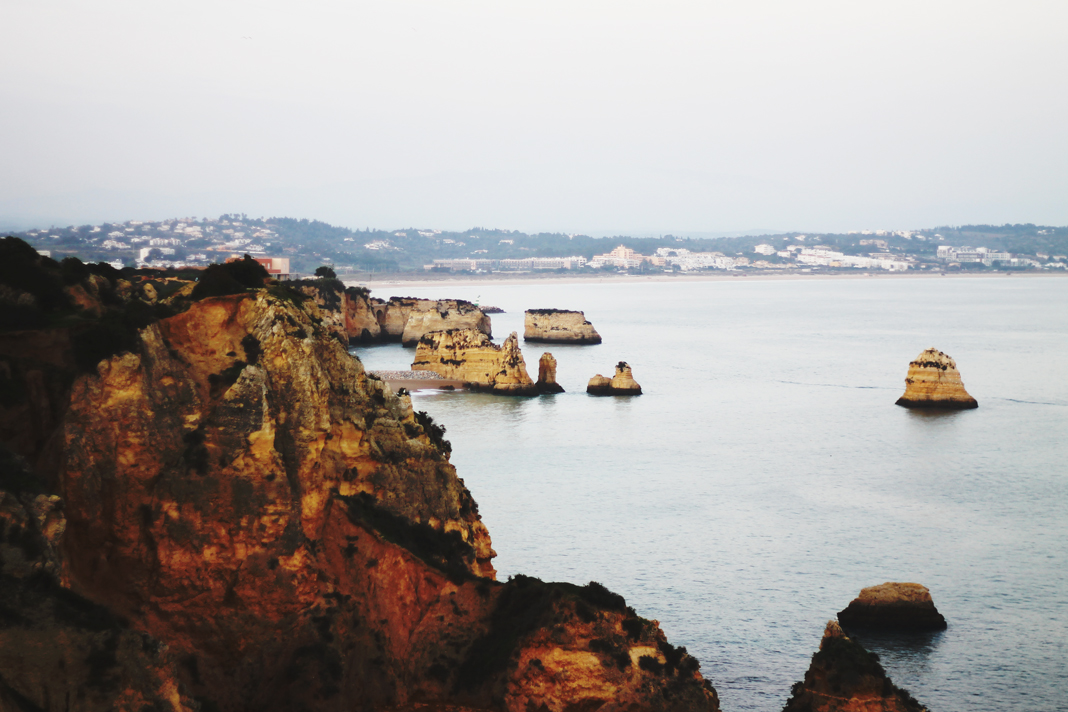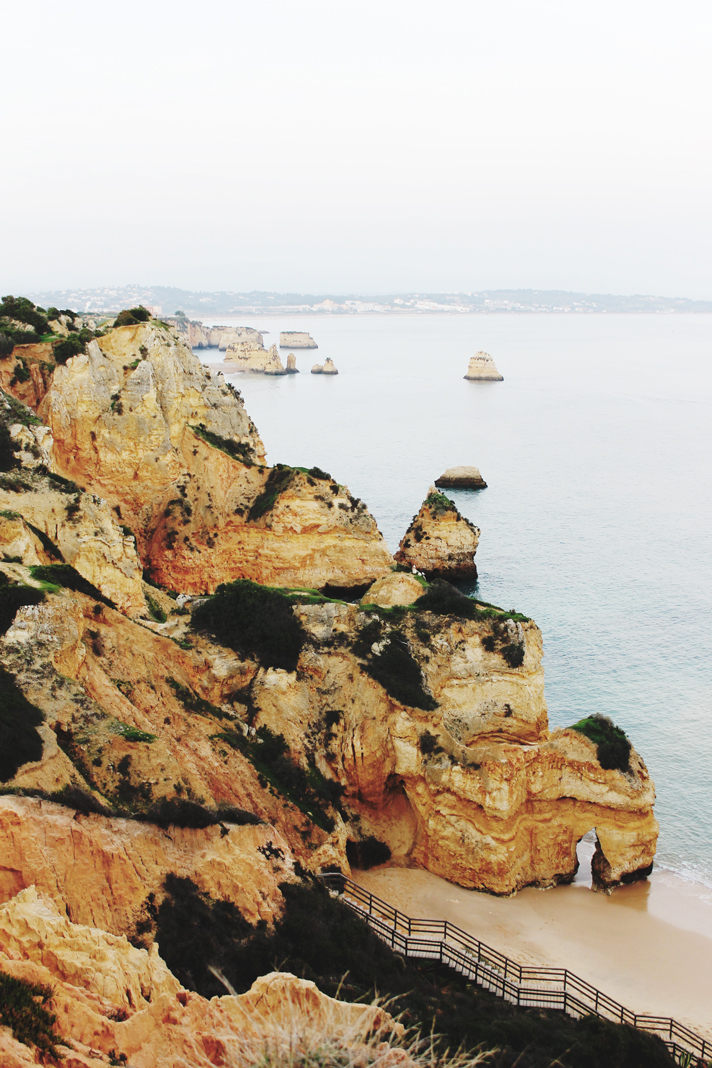 Algarve
I think by now you guys know that I really have an affinity for the beaches.  I really can't help that my favorite towns are right by the coast!  Algarve is my absolute favorite region in the entire Portugal.  I've only been to Lisbon, Cascais, Faro, Fatima, Sintra (this UNESCO World Heritage town is also a favorite), and I would love to go to Porto but so far, Algarve was the region in Portugal that really took my breath away.  The reason is because of its multi-awarded hidden coves, crescent-shaped bays, and rocky inlets.  The splendor of the entire area is like a classic poem, always inspiring and never ceasing in its beauty.  Seeing the sunset at one of its world-famous dramatic rock formations was a thing of exquisiteness that I will never ever forget.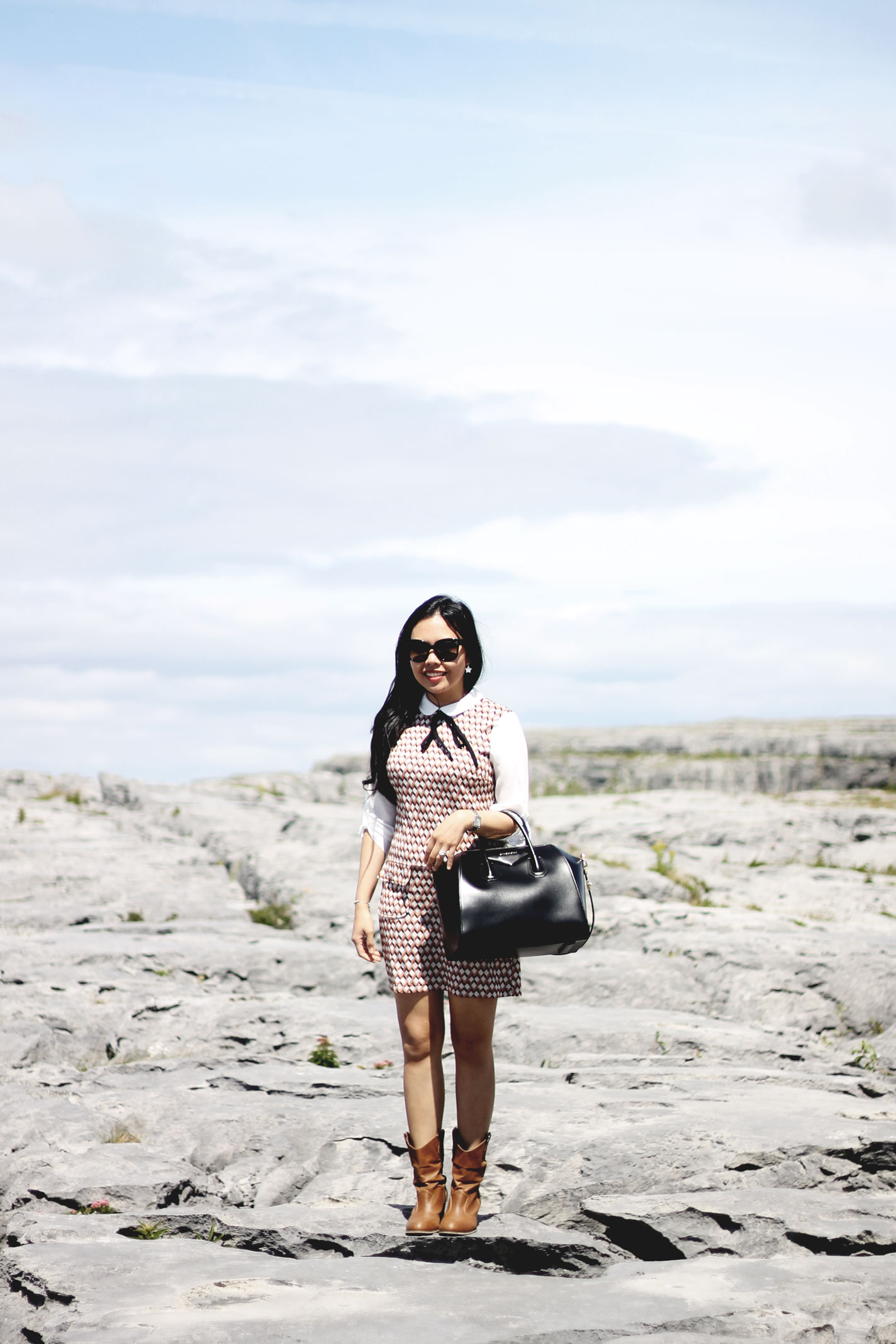 County Clare, the Burren & the Cliffs of Moher
When I think of Ireland, I can't help but smile and think of a striking, unspoiled view of the countryside.  The famed "Wild Atlantic Way" is spectacular to ride through in real life.  A favorite in particular are the mid-west counties, specifically County Clare, home of the Burren and the Cliffs of Moher.  I would never pass up a chance to take a day out from Dublin and do a road trip around these parts because the emerald isle will always live up to your expectations! My husband and I spent a day out here one summer just admiring the wonderful Cliffs of Moher and the rare phenomenon that is the Burren.  From the top of the Moher tower at the Cliffs of Moher, you can see the Aran Islands in Galway Bay.  The Burren is a vast national park characterized by limestone hills and cliffs perched on the coast of Ireland.  This place is one of the rarest geological formations I've ever visited which makes it all the more memorable.  Walking through its karst landscape was like walking on the moon.  The Burren is one of the finest examples of a glacio-karst landscape in the world!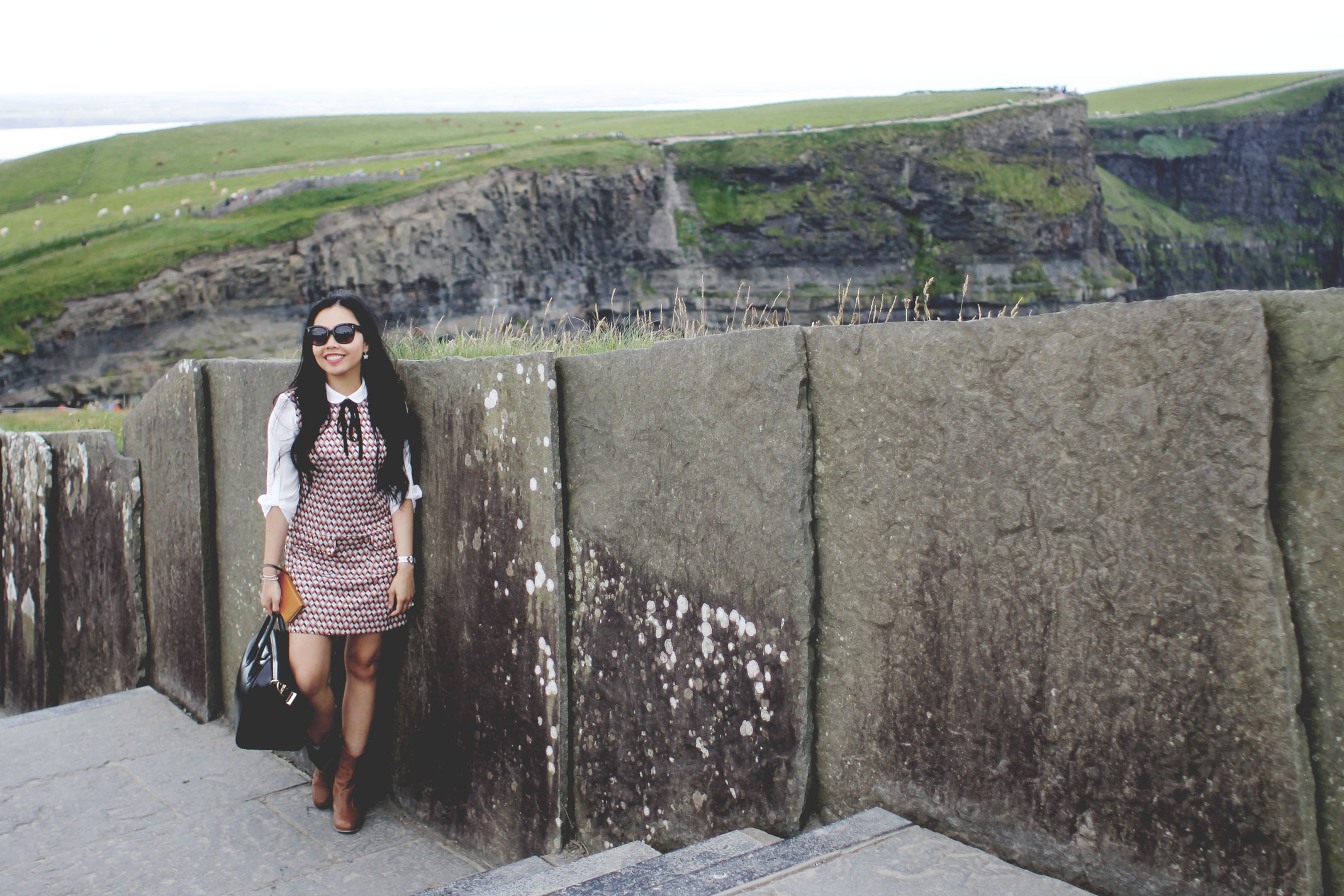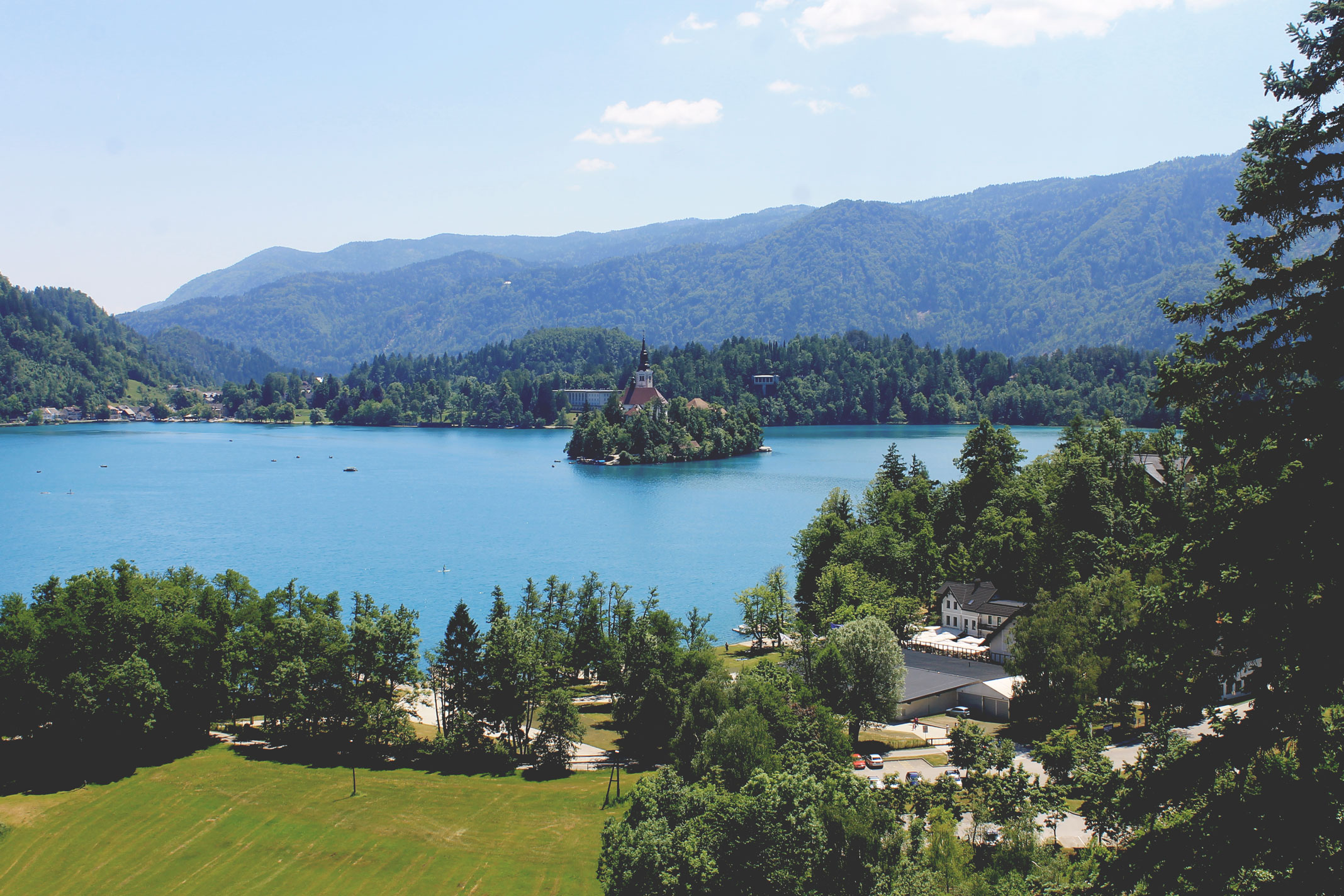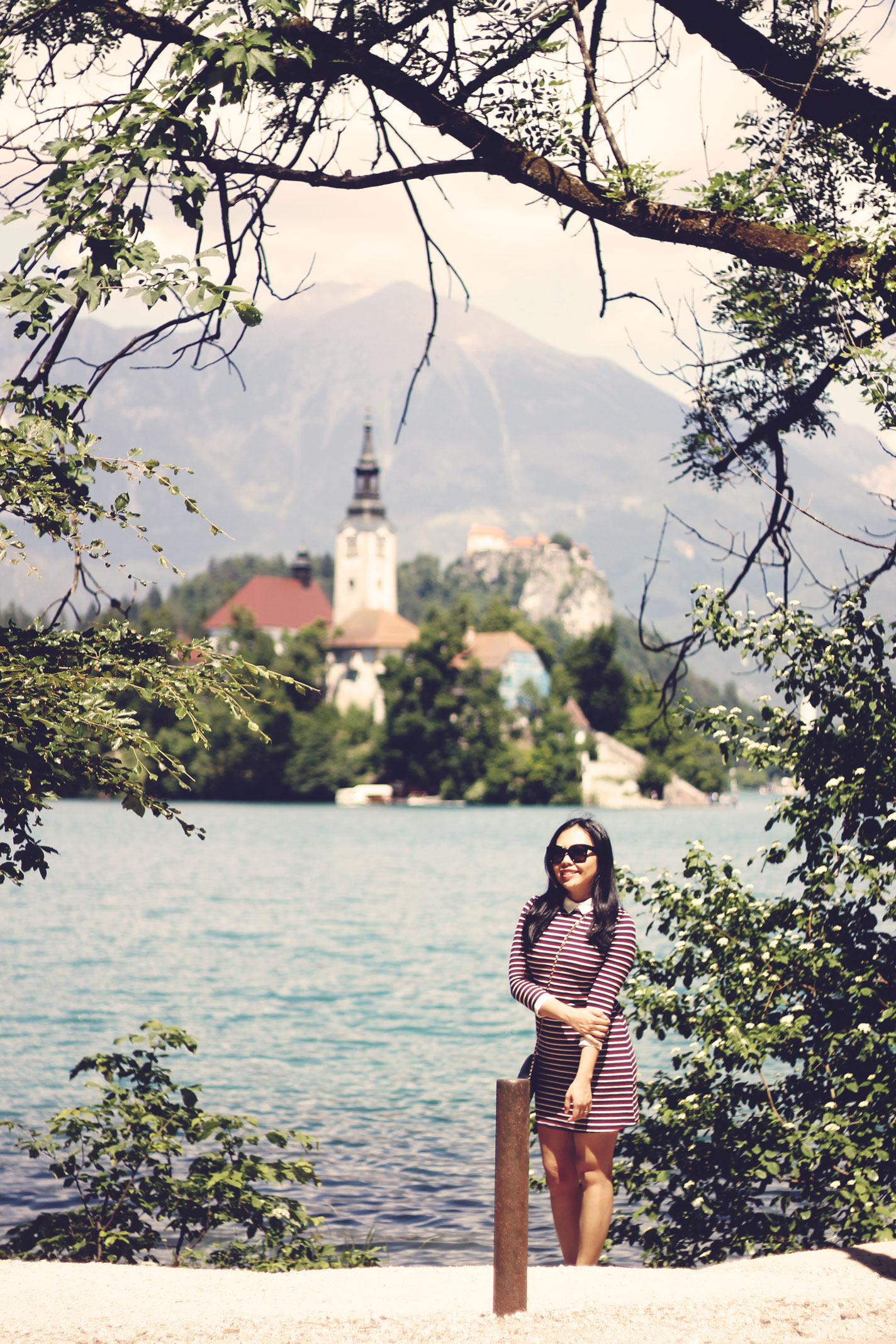 Lake Bled
Bled is categorically rising up the charts as one of the most popular places to visit in Europe and rightly so!  I've been to many lakes in Europe but the turquoise blue waters of Bled is really quite illustrious and captivating to see in real life.  When my husband and I saw the waters of the lake for the first time, we were mesmerized.  How can anything be so light, bright and blue?  It glows like a pearl and sparkles like aquamarine.  The view of the castle and the church is enigmatic.  My husband and I just couldn't take our eyes off the lake and all its remarkable little details.  Lake Bled has a true, old-world charm.  And what's best is that it is surrounded by regal mountains, gorges and caves – a true nature-lovers dream!  Still relatively unspoiled by tourism, go now before everyone else discovers this true hidden gem in Slovenia!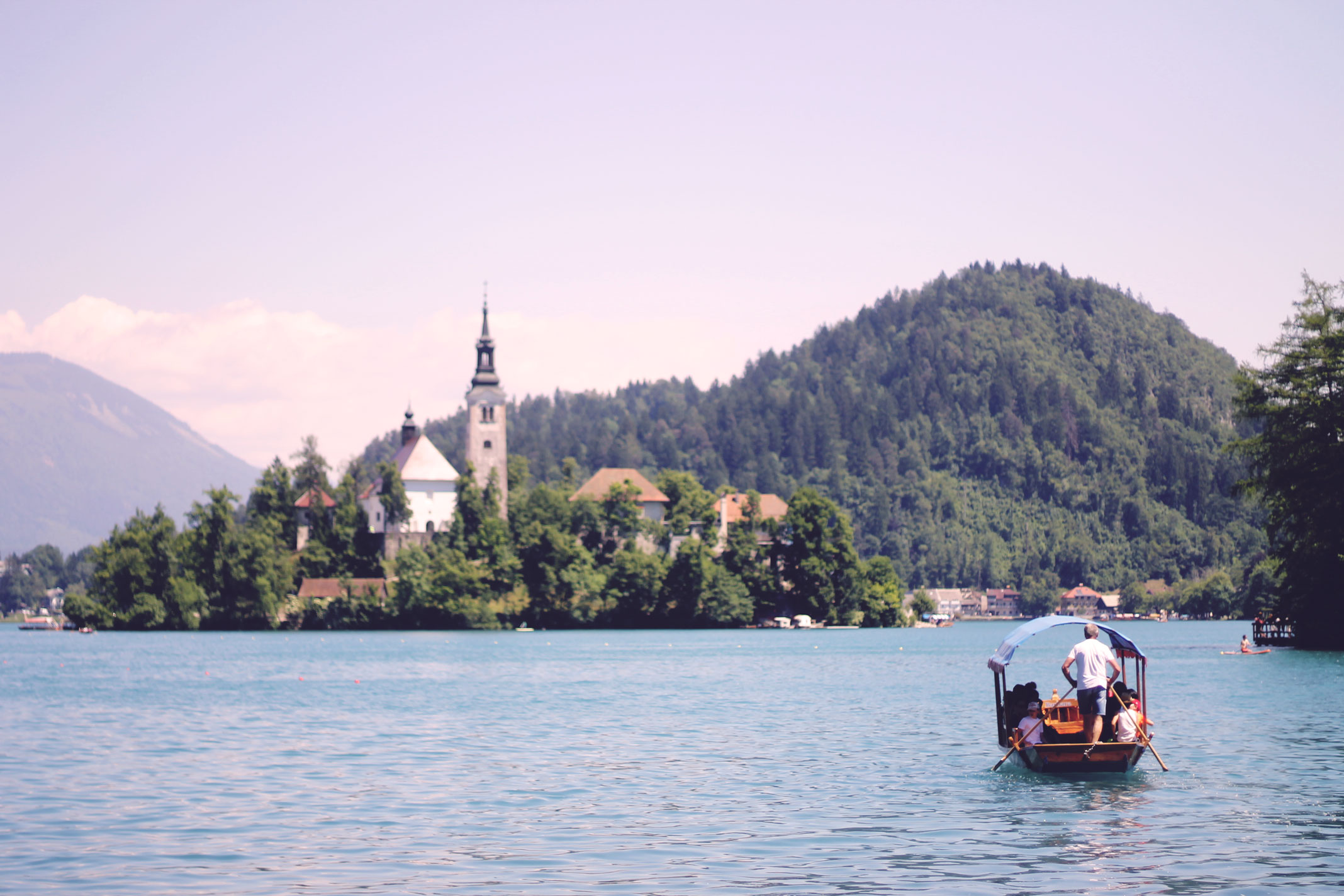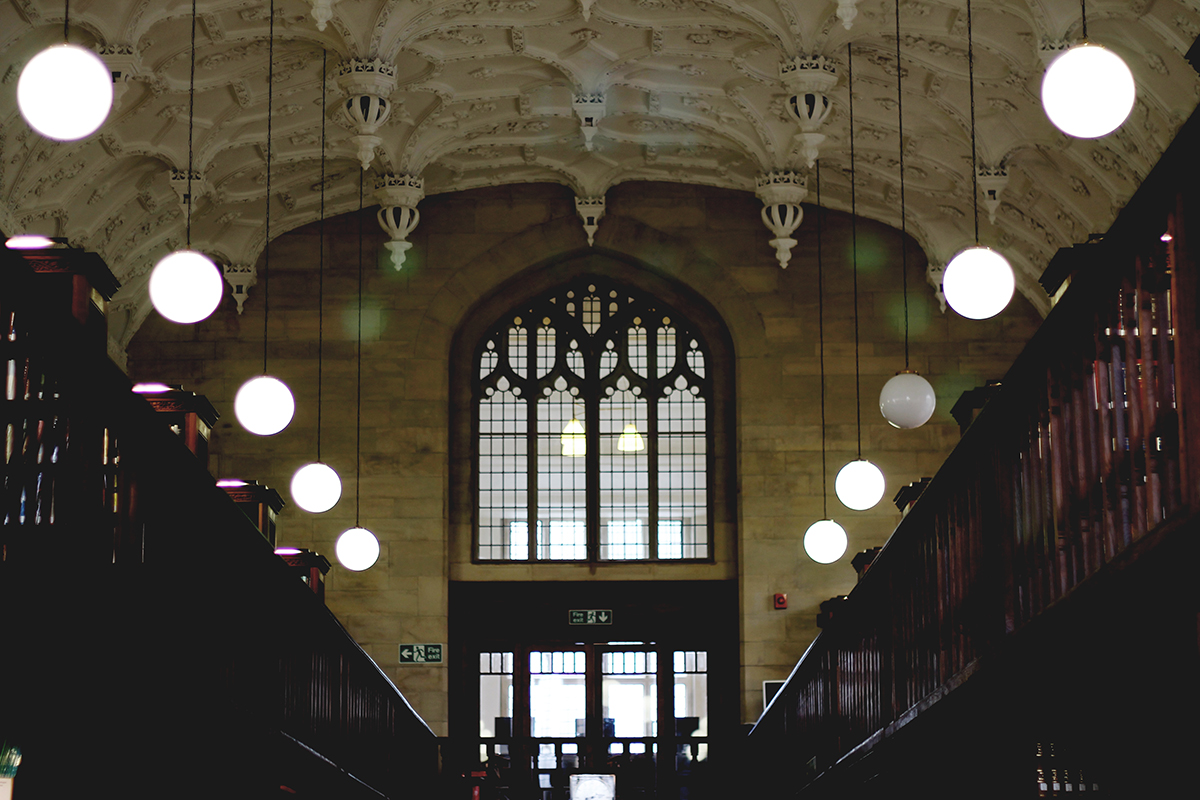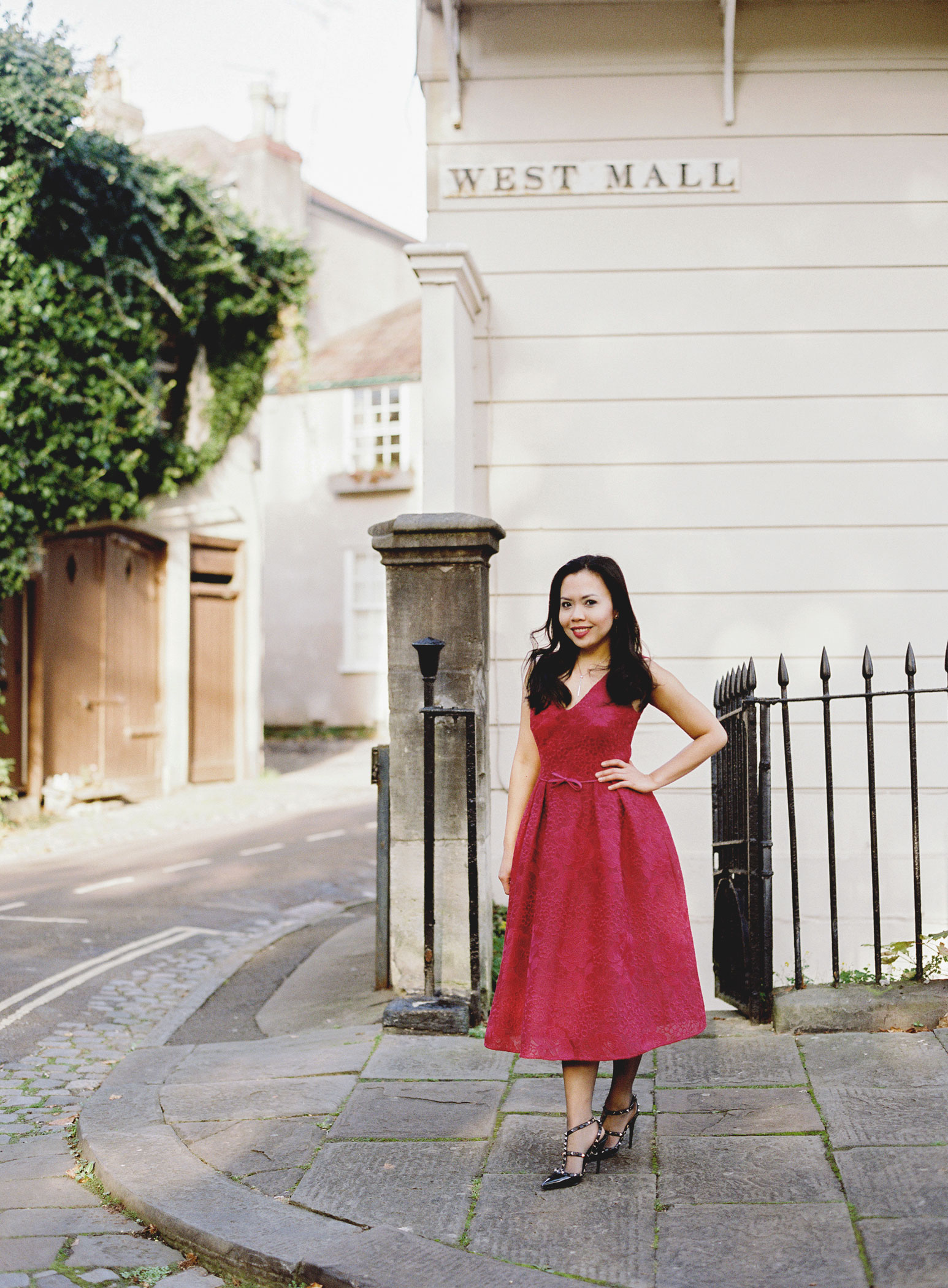 Bristol
I've lived in Bristol for 3 years and it is undeniably the most understated destinations in England!  The thing about Bristol is its charm – which goes way beyond the glorious views seen atop the Clifton Suspension Bridge.  Consistently voted as the best place to live in the UK for 2 years in a row now, there is something about the vibrancy of the city that draws locals, Europeans, and international visitors alike to visit or live here at one point in their lives.  A friend of mine dubbed it is a modern day Cinque Terre due to the colorful homes that perched along the cliffs.  I, for one, am reminded of Amsterdam whenever I pass through the boats of the River Avon.  Clifton Village is a true little London and is such a picturesque and classy little British village.  Yeo Valley by the Mendip Hills is just a couple of minutes' drive out too if you fancy an afternoon tea surrounded by an area of natural beauty (AONB).  This large city is bordered by rolling farm hills blooming with rapeseed in the spring illuminating a rare kind of British scenery that is uniquely Bristolian.  Bath is a 10-minute train ride away too making this British city accessible and truly a must-see!